17:49:26 UTC




10 km (6.2 mi)




IX (Violent)




5.7 Mw




Strike-slip




10 October 1986






El Salvador Honduras Guatemala




January 2001 El Salvador, 1985 Mexico City earthquake, 1987 Whittier Narrows, 1976 Guatemala earthquake, 1972 Nicaragua earthquake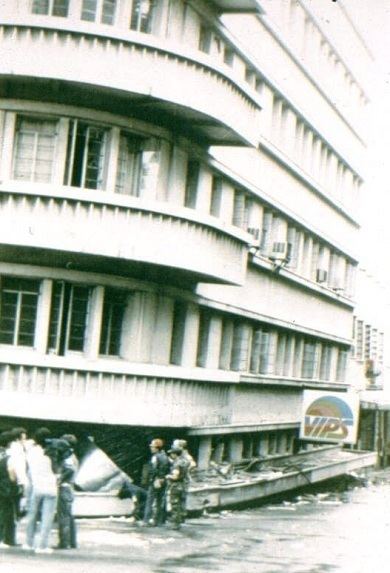 The 1986 San Salvador earthquake occurred within the upper crust of the Caribbean Plate along the Central American volcanic chain. It was a result of left-lateral strike slip faulting perpendicular to the Central American volcanic chain. The earthquake also caused landslides located in the San Salvador area.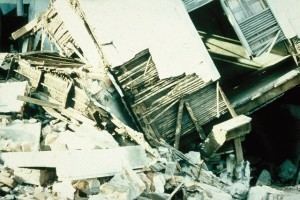 The earthquake caused between 1,000 and 1,500 deaths, 10,000 injuries, and left 200 homeless.[4][5] Shallow shocks directly under San Salvador caused the destruction of multiple structures. San Salvador's children's hospital, a marketplace, many restaurants and buildings, and shanty towns were significantly damaged or destroyed.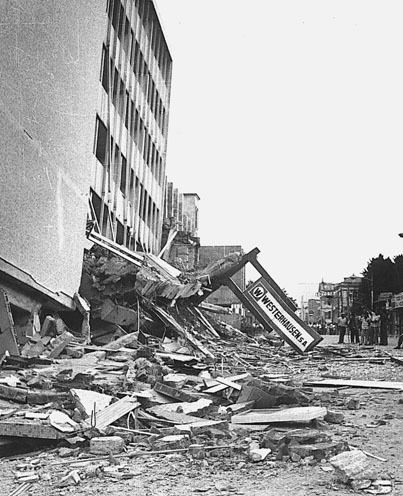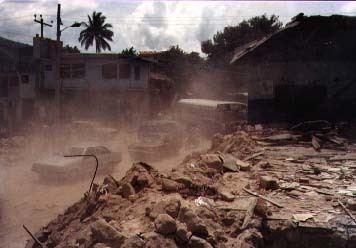 1986 San Salvador earthquake Wikipedia