Covid-19
Season




St. Louis Cardinals




Mutual




30 Sep 1942 – 5 Oct 1942






George Magerkurth (NL), Bill Summers (AL), George Barr (NL), Cal Hubbard (AL)




Umpire: Cal Hubbard Cardinals: Billy Southworth (mgr.), Enos Slaughter, Stan Musial Yankees: Joe McCarthy (mgr.), Bill Dickey, Joe DiMaggio, Joe Gordon, Phil Rizzuto, Red Ruffing




Red Barber and Mel Allen




1943 World Series, 1944 World Series, 1931 World Series, 1934 World Series, 1930 World Series
The 1942 World Series featured the defending champion New York Yankees against the St. Louis Cardinals, with the Cardinals winning the Series in five games for their first championship since 1934 and their fourth overall.
The 1942 Cardinals set a franchise record for victories with 106. Every Cardinal—except for Harry Gumbert—was a product of the team's farm system, which had been put in place by Branch Rickey.
The Yankees won Game 1 despite a Cardinals rally, but the Cardinals swept the rest. The loss was the Yankees' first since the 1926 World Series, also to the Cardinals. They had won eight Series in the interim (a record for most consecutive series won between losses) and had won 32 out of 36 World Series games in that period, including five sweeps (1927 vs. the Pirates, 1928 vs. the Cardinals, 1932 and 1938 vs. the Cubs and 1939 vs. the Reds).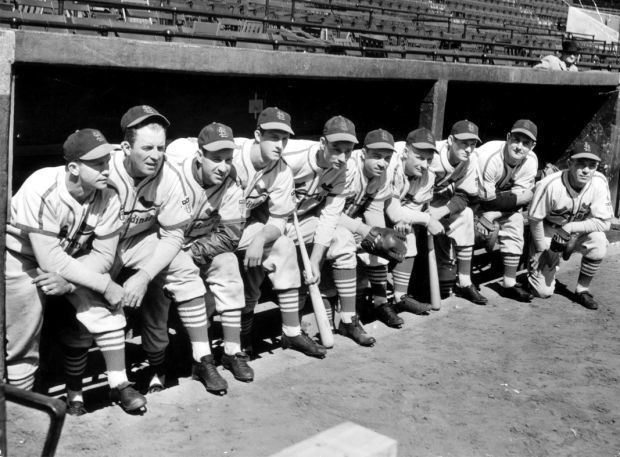 NL St. Louis Cardinals (4) vs. AL New York Yankees (1)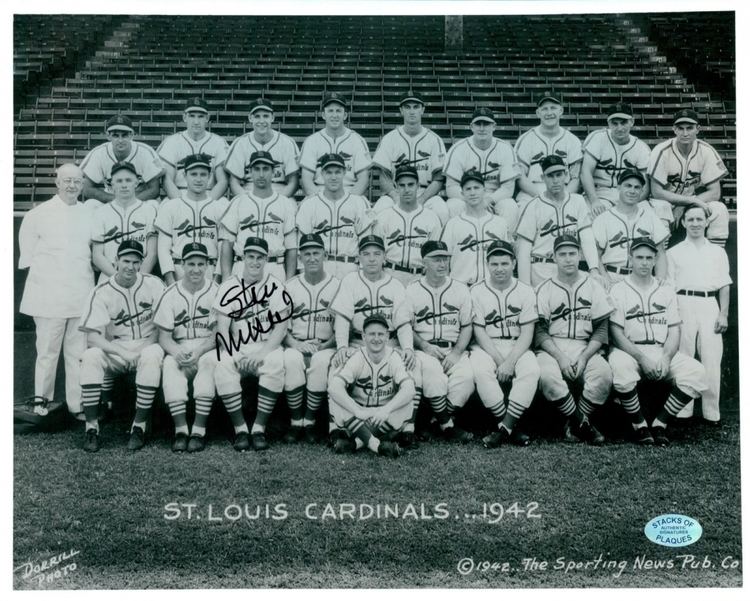 In Game 1, Red Ruffing had a no-hitter until Terry Moore singled for St. Louis with two out in the eighth inning. In the ninth inning, the Cardinals scored four runs and then managed to load the bases, bringing Stan Musial to the plate as the winning run, only to have Musial ground out.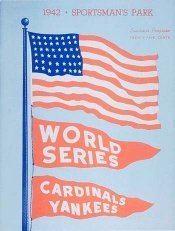 In the top of the ninth, Whitey Kurowski snapped a 2–2 tie with a two-run homer to give the Cardinals the lead and the Series.
1942 World Series (4–1): St. Louis Cardinals (N.L.) over New York Yankees (A.L.)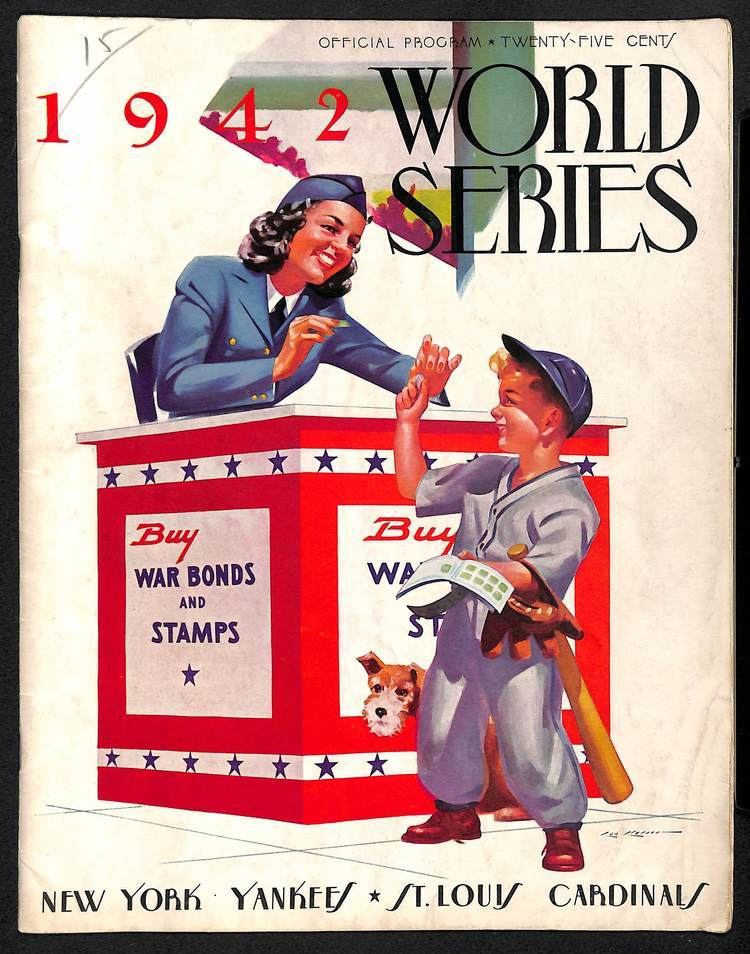 This World Series was used as a background for the plot endings in Philip Roth's 2004 novel The Plot Against America.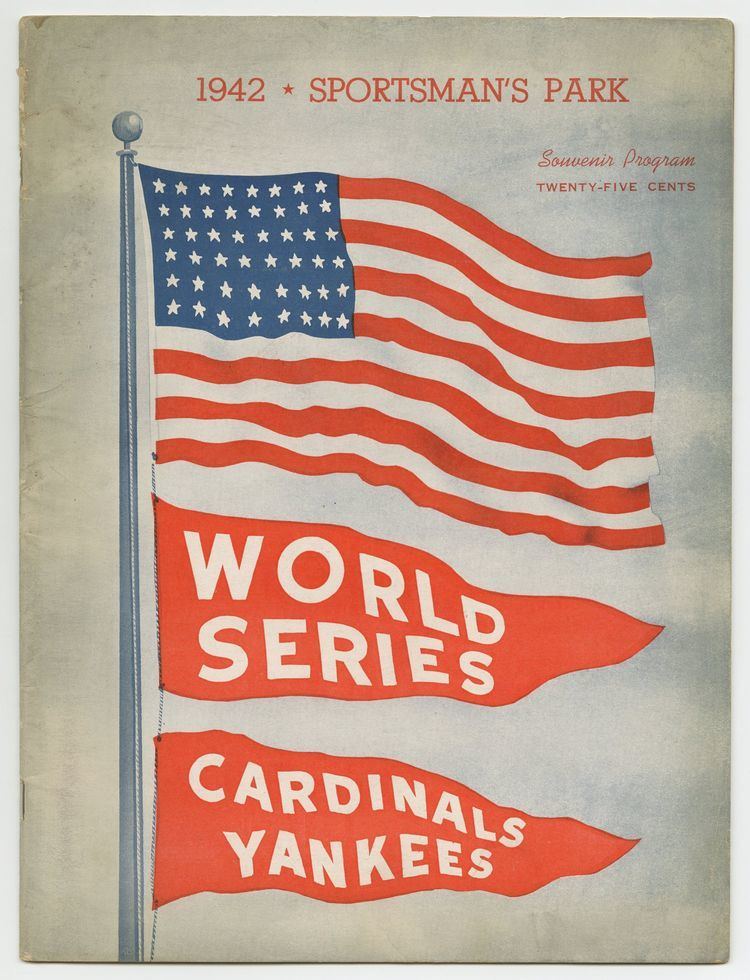 1942 World Series Wikipedia