Covid-19
Season




Philadelphia Athletics




NBC, CBS




1 Oct 1930 – 8 Oct 1930







George Moriarty (AL), Cy Rigler (NL), Harry Geisel (AL), Beans Reardon (NL)




Athletics: Connie Mack (mgr.), Mickey Cochrane, Jimmie Foxx, Lefty Grove, Al Simmons. Cardinals: Jim Bottomley, Dizzy Dean (dnp), Frankie Frisch, Burleigh Grimes, Chick Hafey, Jesse Haines.




NBC: Graham McNamee CBS: Ted Husing




1931 World Series, 1929 World Series, 1913 World Series, 1934 World Series, 1910 World Series
The 1930 World Series featured the defending champion Philadelphia Athletics and the St. Louis Cardinals. The Athletics defeated the Cardinals in six games, 4–2. Philly's pitching ace Lefty Grove, and George Earnshaw, No. 2 man in Mr. Mack's rotation, won two games apiece. Earnshaw also pitched seven scoreless innings as Game 5 starter, but ended up with a no-decision as Grove relieved him in the eighth and took the win on Jimmie Foxx's two-run homer in the top of the ninth for the game's only scoring.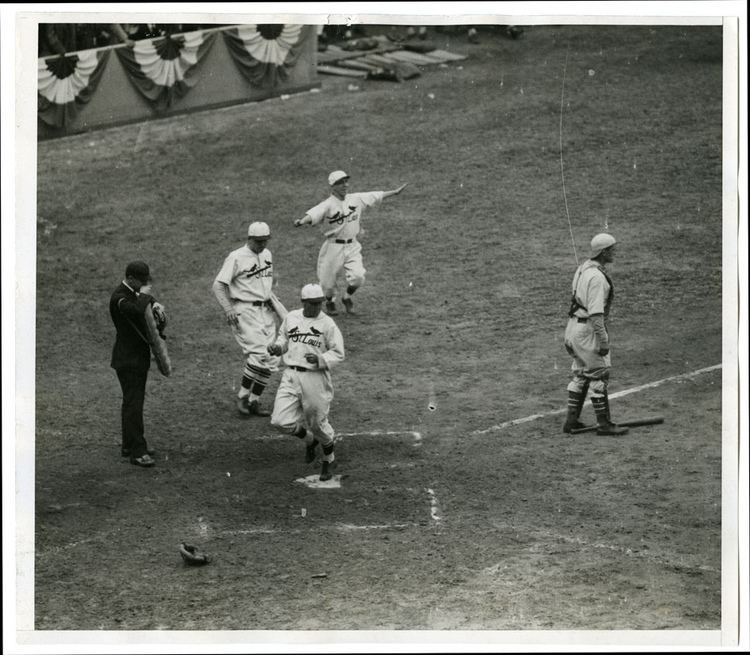 The Cardinals led the National League in runs scored and averaged six runs per game in the regular season, but could manage only two runs per game in this World Series.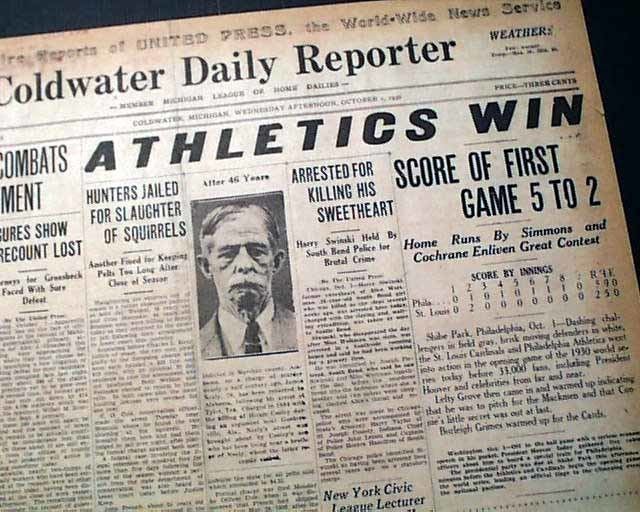 This was the Athletics' fifth World Series championship win (following 1910, 1911, 1913 and 1929), and their last in Philadelphia before moving to Kansas City in 1955 and then Oakland in 1968—where they have since won four more World Series titles (1972, 1973, 1974, and 1989). Their win this year tied them with the Boston Red Sox for most World Series wins as of that point (five) until 1937, when the New York Yankees surged ahead of both in World Series wins and have gone on to amass 27 World Series championships as of 2016.
The city of Philadelphia would have to wait 50 years until its next World Series championship, when the Phillies defeated the Kansas City Royals and thus becoming the last of the "Original Sixteen" MLB franchises to accomplish the feat.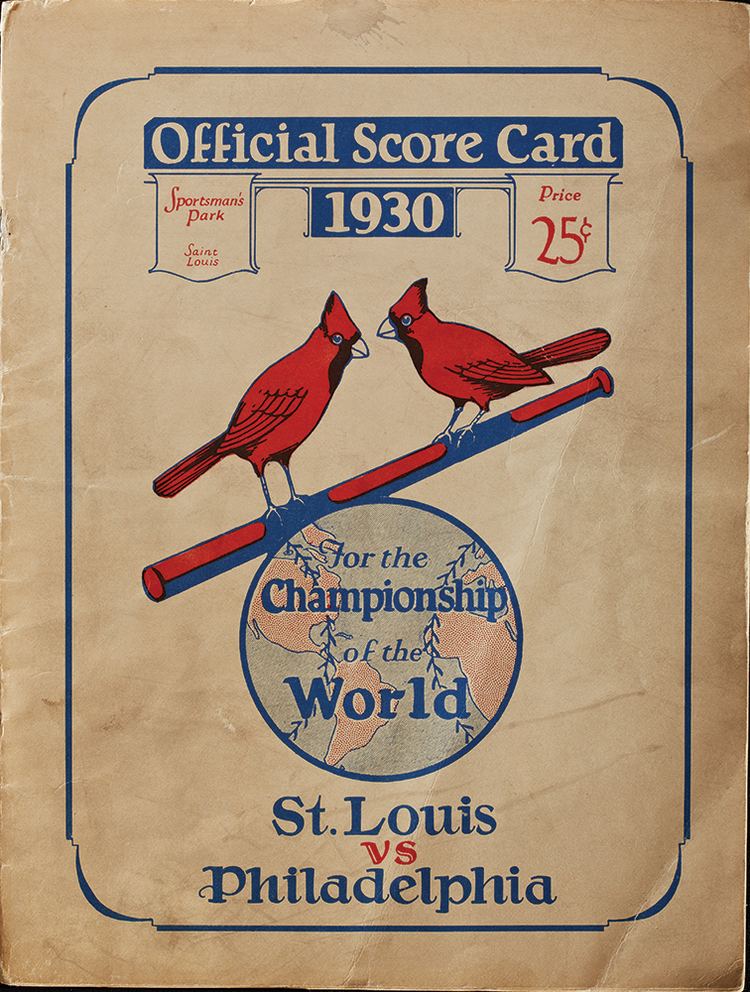 AL Philadelphia Athletics (4) vs. NL St. Louis Cardinals (2)
George Earnshaw dueled Burleigh Grimes 0–0 through seven innings before Lefty Grove took over for Earnshaw in the eighth. In the top of the ninth, Grimes walked Mickey Cochrane and then coughed up a home run ball to Jimmie Foxx. it must have been a patented Foxx blast, for Grimes said later, "he hit it so hard I couldn't feel sorry for myself."
1930 World Series (4–2): Philadelphia Athletics (A.L.) over St. Louis Cardinals (N.L.)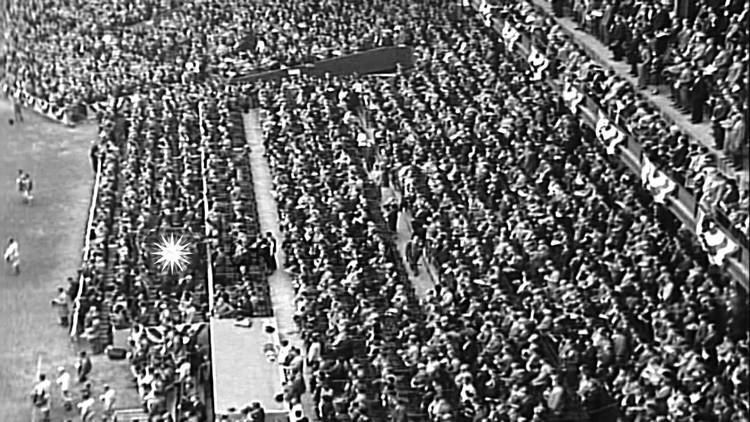 1930 World Series Wikipedia