Covid-19
Season




7 Oct 1913 – 11 Oct 1913




Philadelphia Athletics







Bill Klem (NL), Tommy Connolly (AL), Cy Rigler (NL), Rip Egan (AL)




Umpires: Bill Klem, Tommy Connolly. Athletics: Connie Mack (mgr.), Frank Baker, Chief Bender, Eddie Collins, Herb Pennock (dnp), Eddie Plank. Giants: John McGraw (mgr.), Rube Marquard, Christy Mathewson.




1911 World Series, 1910 World Series, 1930 World Series, 1929 World Series, 1914 World Series
In the 1913 World Series, the Philadelphia Athletics beat the New York Giants four games to one.
The A's pitching gave the edge to a closer-than-it-looked Series in 1913. The great Christy Mathewson lost his Series swan song in the final game to an old college rival and eventual fellow Baseball Hall of Fame member, Eddie Plank.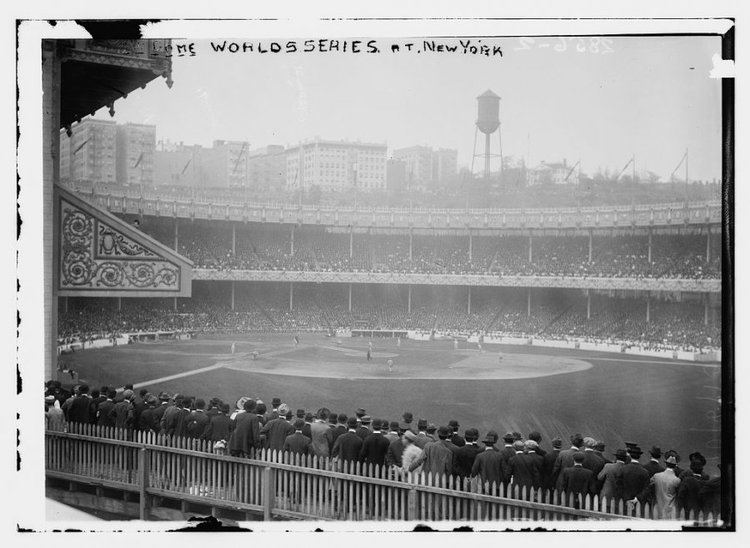 The Giants thus became the first National League team since the Chicago Cubs (1906–1908) to win three consecutive pennants. They were also the second club (following the Detroit Tigers 1907–1909) to lose three consecutive World Series; and, as of 2017, the last to do so.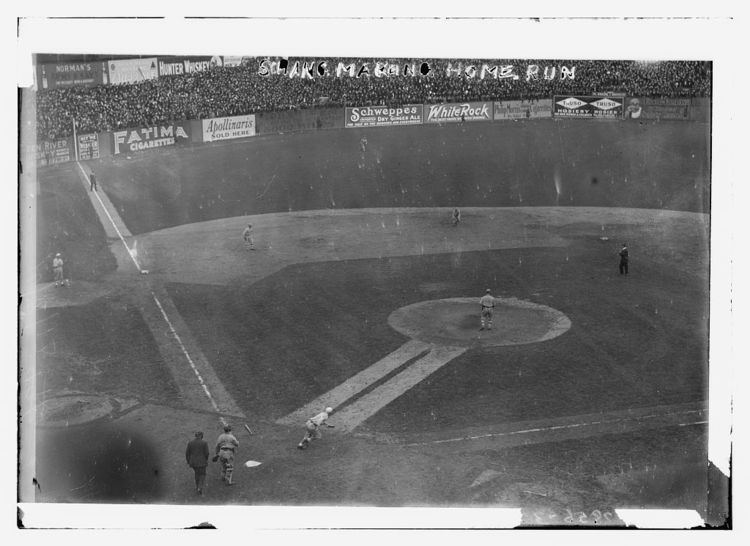 The Series itself was an ironic face-off, as the Giants and A's would eventually become crosstown rivals. The A's would win again in a four-game sweep in the 1989 World Series, famous for the earthquake that struck before Game 3, which would be the last World Series victory for the A's.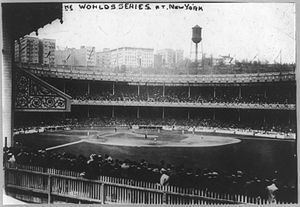 AL Philadelphia Athletics (4) vs. NL New York Giants (1)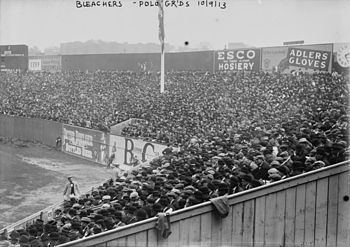 In the opener, J. Franklin "Home Run" Baker drove in three runs with three hits for the A's, including a home run. Frank apparently liked his nickname and wanted to hang on to it.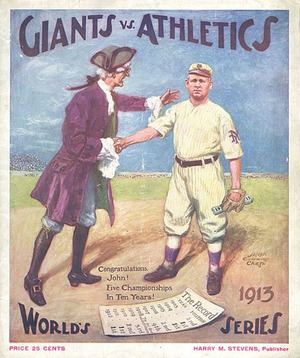 Mathewson and Plank matched craft and guile, and after nine innings it was as it had been at the beginning: 0–0. In the bottom of the ninth, the Giants had put on a stirring baseball version of the "goal-line stand". With none out, the A's had Amos Strunk on third and Jack Barry on second. The next batter, Jack Lapp, grounded to first, where Hooks Wiltse, a pitcher, was filling in. Wiltse made a good stop and threw home to nab Strunk. With Barry on third now and Lapp on first, Plank grounded to Wiltse and Hooks fired home again, getting a sliding Barry. Mathewson retired the next hitter, and the game went into extra innings. In the top of the tenth the Giants broke the ice with three runs, with Matty sprinkling a bit more stardust over his legend by singling in the winning run and then completing the extra-inning shutout by retiring the A's in their half of the tenth.
The home team finally won a game, although the visiting Giants made it close in the late innings.
So all but one of the five games of the 1913 World Series were won by the visiting team.
1913 World Series (4–1): Philadelphia Athletics (A.L.) over New York Giants (N.L.)
1913 World Series Wikipedia