4.2

/

10

Alchetron

Rate This




Director

Peter Hewitt




Music director

Christophe Beck




Country

United States






Genre

Action, Adventure, Family




Duration




Language

English






Release date

August 11, 2006 (2006-08-11)




Based on

Zooms Academy by Jason Lethcoe




Writer

Adam Rifkin (screenplay), David Berenbaum (screenplay), Adam Rifkin (screen story), Jason Lethcoe (novel)




Screenplay

Adam Rifkin, David Berenbaum




Story by

Adam Rifkin, Jason Lethcoe




Cast

Tim Allen

(Jack Sheppard),

Courteney Cox

(Marsha Holloway),

Chevy Chase

(Dr. Grant),

Spencer Breslin

(Tucker Willams / Mega-Boy),

Kevin Zegers

(Connor Shepard / Concussion),

Kate Mara

(Summer Jones / Wonder)


Similar movies

Ant-Man

,

Fantastic Four

,

Avengers: Age of Ultron

,

Captain America: The Winter Soldier

,

Guardians of the Galaxy

,

Iron Man




Tagline

They're going to save the world... as long as they're home for dinner.
Capt. Zoom, or Jack (Tim Allen), as he is now known, has long since given up his career of fighting evil and protecting the defenseless. The former superhero gets back into the game when he takes a job at a private academy, where he must whip into shape a ragtag group of heroes-in-training.
Contents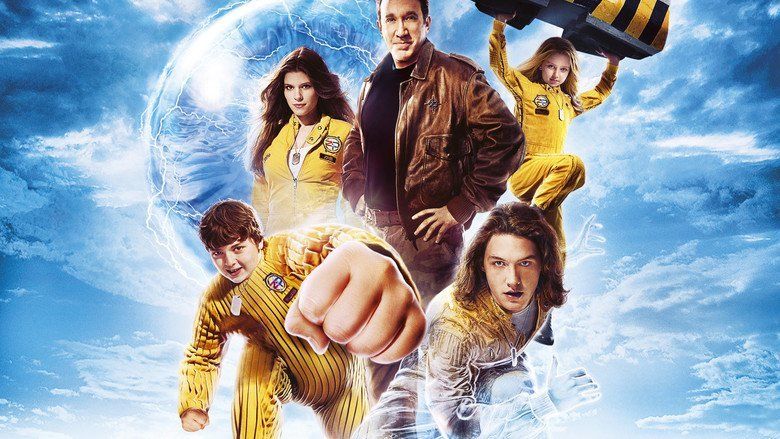 Zoom (also known as Zoom: Academy for Superheroes) is a 2006 American family science fiction adventure superhero action comedy film based upon the childrens book Amazing Adventures from Zooms Academy by Jason Lethcoe. Directed by Peter Hewitt, the film stars Tim Allen, Kate Mara, Spencer Breslin, Michael Cassidy, Kevin Zegers, Courteney Cox Arquette, Chevy Chase, Ryan Newman, and Rip Torn, produced by Revolution Studios, Suzanne Todd, Jennifer Todd and Todd Garner and written by Adam Rifkin and David Berenbaum with music by Christophe Beck. It was theatrically released on August 8, 2006 by Columbia Pictures.
Jack Shepard is an out-of-shape auto shop owner, far removed from the man who once protected the world's freedom. Reluctantly called back into action by the government, Jack is tasked with turning a rag tag group of kids with special powers into a new generation of superheroes to save the world from certain destruction. Based on Jason Lethcoe's graphic novel "Zoom's Academy for the Super Gifted".
Plot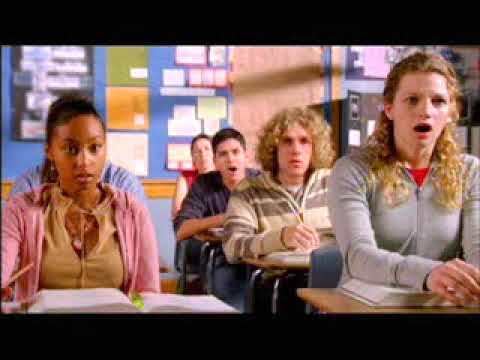 Decades prior to the start of the film, the American military sponsored a superhero group called "Team Zenith." Its leaders were Jack Shepard, a.k.a. "Captain Zoom", who possessed super-speed, and his brother, Connor, a.k.a. "Concussion", who could project sonic blasts. The military tried to increase the teams powers by exposing them to an experimental form of radiation called "Gamma-13". This caused Concussion to become more powerful, but it also reversed his personality. Thinking Zoom and the team betrayed him, Concussion went insane and killed his teammates Marksman, Ace, and Daravia. Concussion was believed to be killed by Zoom in an explosion, but he had been sent into another dimension instead. Zoom lost his powers, and his brother.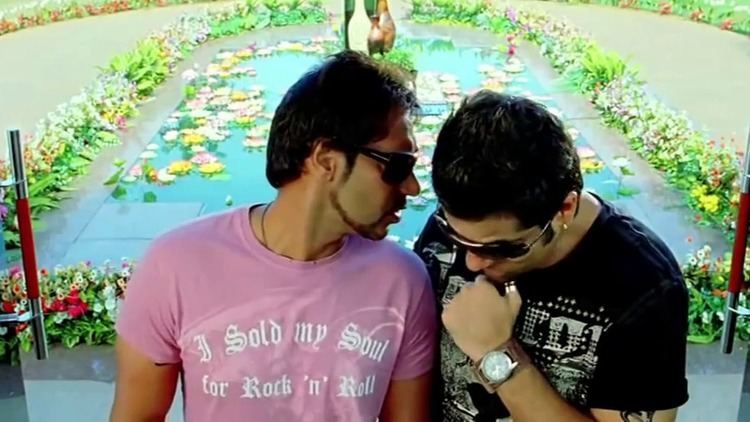 Thirty years later, Dr. Grant, the scientist behind the original Zenith Project, discovers that Concussion is making his way back into their dimension. General Larraby, the military officer in charge of the Project, decides to form a new Zenith Team to fight him. Jack finds himself dragged back into the Project, this time as an instructor. He is told that a new team is needed to battle a great menace but is not told what it is. He is also told that if natural training does not prepare the new team in time, they will be exposed to Gamma-13. In their secret base, Area 52 (a reference to Area 51), he meets Marsha, who is a beautiful but clumsy psychologist, a big fan of Zooms, and knows of him only through the comic book adaptations of the teams adventures.
The project holds an audition of would-be members, most of whom possess useless or disgusting powers. In the end, four auditioning kids are selected: Dylan West, a boy possessing invisibility and clairvoyance; Summer Jones, a girl with telekinetic powers and empathic senses; Tucker Williams, a boy with body enlargement abilities; and Cindy Collins, a girl with super strength. All four of them are shown as having problems adapting to normal life because of their powers. At first things do not go well. Jack is bitter about the past, and his sarcastic attitude disappoints Marsha. Dylan keeps trying to escape, Tucker has self-esteem problems and trouble controlling his powers, and the kids are annoyed by Jacks attitude. The team eventually forces Jack to face the fact that hes not really putting his heart into their training. Slowly things begin to come together. As the new teams abilities improve, they adopt superhero identities.
Eventually, just as Concussion is about to arrive on Earth, it is discovered that Dylan also possesses a kind of clairsentience that allows him to discover not only Concussions location, but also the projects true purpose: the team is meant merely as a distraction from the militarys plans to capture Concussion in a special net to send him back into another dimension. Marsha also reveals that she secretly possesses a superpower of her own: "super breath" which appears as clouds of rainbow-colored wind. She uses this power to aid the team in their escape. Using a malfunctioning flying saucer stored in the base, Jack escapes with the team, including Marsha. He is dropped off at a point in a desert where Concussion will arrive, planning to try to talk to him. Jack tells the team to avoid, but they refuse.
When Concussion arrives, he refuses to listen to reason and starts firing sonic blasts at his brother. The rest of the team takes him on. Larraby orders the net to be fired, but Concussion blasts it away, and it almost lands on Cindy. This causes Jack to react and recover his speed, and he saves her. He then runs back to the base, puts on a new costume, and returns to battle his brother. Working together, the team (plus Marsha) guide Concussion into a vortex that Zoom creates by running around in a circle at super-speed. Dr. Grant yells to Zoom that if he closes the vortex, they can save Concussion. The vortex ultimately removes the Gamma-13 from himself and restores his powers and personality to normal. The two brothers are happily reunited.
In the end, Dylan is dating Summer, who is on the cheerleading team, using her telekinetic power to help build the pyramid. Tucker is the goalie on the soccer team, and Cindy is in a school play of Rapunzel, using her strength to pull the "prince" up the tower. In addition they still work together with Zoom as the new Zenith Team.
Production
Zoom was shot in Hamilton, Ontario, Canada. Rupert Gregson-Williams was originally attached to compose the film, but dropped out to work on Over the Hedge, and Christophe Beck stepped in.
Reception
Zoom was delayed due to a lawsuit filed by Fox and Marvel Comics. Initially intended to be released on May 12, two weeks before X-Men: The Last Stand, it is alleged that the script for Zoom was too similar to the X-Men film franchise and would "confuse" viewers. The film opened in 2,501 theaters on August 11, 2006 and earned $4,510,408 in its opening weekend, ranking number nine at the domestic box office. At the end of its run, on September 17, the film had grossed $11,989,328 in the United States and Canada and $516,860 overseas for a worldwide total of $12,506,188. Based on an estimated $35 million budget, the film was a box office bomb.
The film received largely negative reviews. Based on 61 reviews, the film has a 3% rating on review aggregator website Rotten Tomatoes. On Metacritic, the film has a 26/100 rating based on 14 critics, indicating "generally unfavorable reviews". Zoom was nominated for one Razzie Award, Worst Actor for Tim Allen (also nominated for The Santa Clause 3: The Escape Clause and The Shaggy Dog), but he lost to Marlon and Shawn Wayans for Little Man.
Soundtrack
"So Insane" – Smash Mouth
"Hang On" – Smash Mouth
"Everyday Superhero" – Smash Mouth
"Come On Come On" – Smash Mouth
"Punk Rock 101" – Bowling for Soup
"The World is New" – Save Ferris
"Under Pressure" – Smash Mouth
"Superman (Its Not Easy)" – Five for Fighting
"The Middle" – Jimmy Eat World
"Hero" – Enrique Iglesias
"Days Like These" – Smash Mouth
"The Good, the Bad and the Ugly" – Prague Philharmonic Orchestra
"If She Knew What She Wants" – The Bangles
"Big Ups" – Triniti Bhaguandas (as Ms. Triniti)
"Its On" – Superchick
Similar Movies
Sky High (2005). Tim Allen and Spencer Breslin appear in Zoom and The Shaggy Dog. Tim Allen and Spencer Breslin appear in Zoom and The Santa Clause 3: The Escape Clause. Superhero Movie (2008). The Incredibles (2004).
Release
The film was theatrically released on August 8, 2006 by Columbia Pictures and was released on DVD and Blu-ray on February 13, 2007 by Sony Pictures Home Entertainment.
References
Zoom (2006 film) Wikipedia
(Text) CC BY-SA
Zoom (2006 film) IMDb
Zoom (2006 film) themoviedb.org