Ziegfeld Girl is a 1941 Metro-Goldwyn-Mayer musical film starring James Stewart, Judy Garland, Hedy Lamarr, Lana Turner, Tony Martin, Jackie Cooper, Eve Arden, and Philip Dorn. The film was directed by Robert Z. Leonard and featured musical numbers by Busby Berkeley.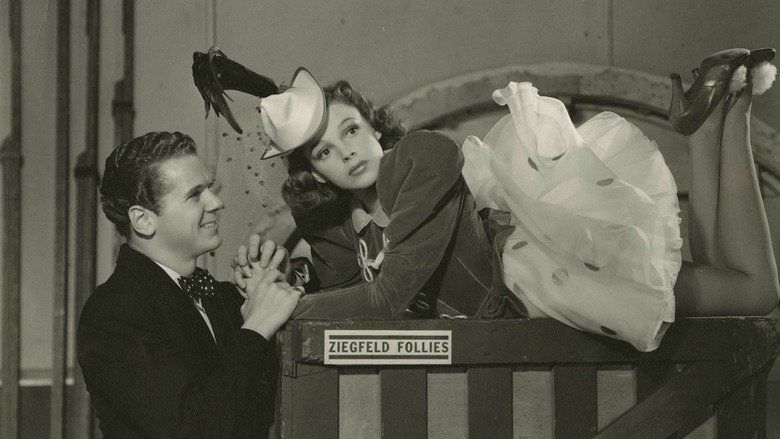 Set in the 1920s, the film tells the parallel stories of three women who become performers in the renowned Broadway show the Ziegfeld Follies. It was intended to be a 1938 sequel to the 1936 hit The Great Ziegfeld, and recycled some footage from the earlier film.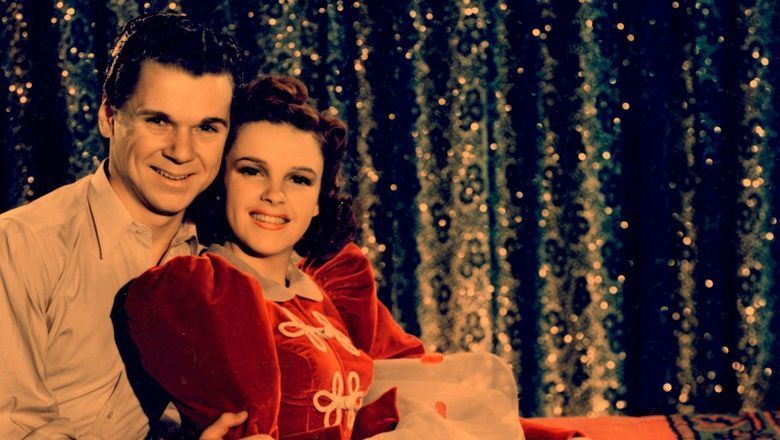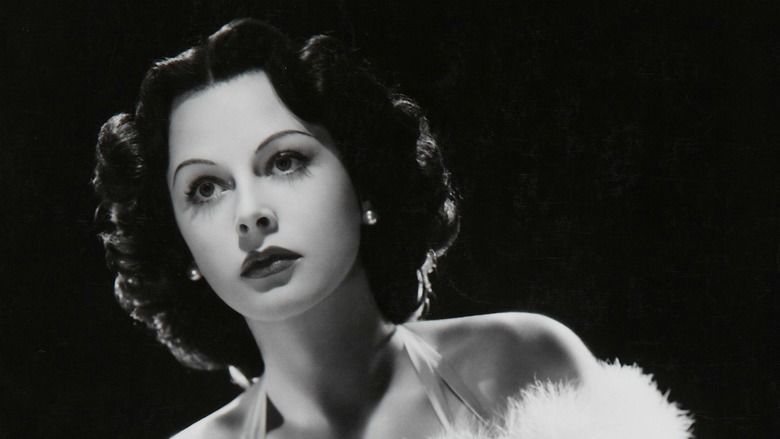 The story deals with three showbiz hopefuls - Susan Gallagher (Judy Garland), Sandra Kolter (Hedy Lamarr) and Sheila Regan (Lana Turner) - and their efforts to attain the lofty status of "Ziegfeld Girl."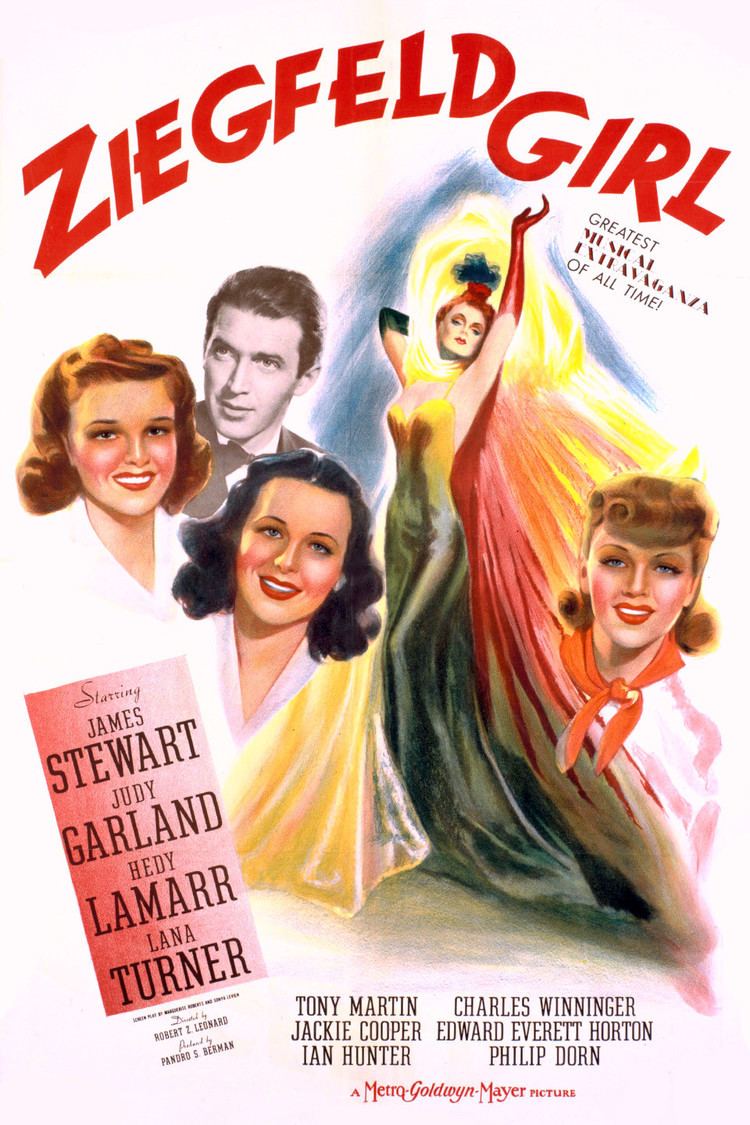 Every year Florenz Ziegfeld stages his famous play, the Ziegfeld Follies, and, as every year, he's looking for new talents. Among the others, are employed three young girls: Sandra, a beautiful European beauty, Sheila, a spicy American beauty without artistic experience and Susan, a devilish little girl that comes from the hard school of vaudeville, a daughter of art. The three girls will have a hard time with the world of Broadway, discovering that all that glitters is not gold.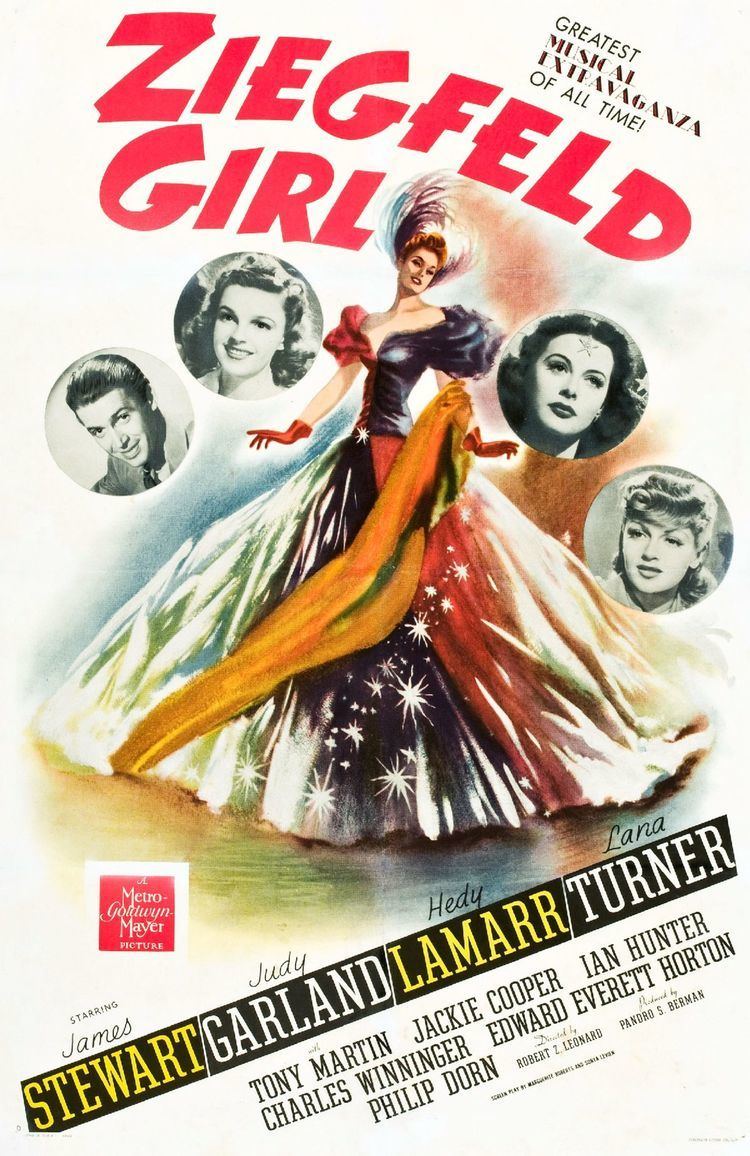 It will end with Sandra who'll give up Broadway's world for the love of her husband, a violin virtuoso. Sheila will remain crushed by the mirage of Luxury Park Avenue: alcoholic addicted, she'll be dismissed even from her beau. The only one who'll make a career will be Susan, who demonstrates that, even to go down The Ziegfeld stairs, it must take talent and it's not strictly necessary to be beautiful.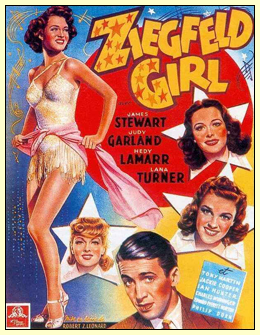 James Stewart as Gilbert Young
Judy Garland as Susan Gallagher
Hedy Lamarr as Sandra Kolter
Lana Turner as Sheila Regan
Tony Martin as Frank Merton
Jackie Cooper as Jerry Regan
Ian Hunter as Geoffrey Collis
Charles Winninger as 'Pop' Gallagher
Eve Arden as Patsy Dixon
Edward Everett Horton as Noble Sage
Philip Dorn as Franz Kolter
Paul Kelly as John Slayton
Dan Dailey as Jimmy Walters
Fay Holden as Mrs Regan
Al Shean as Al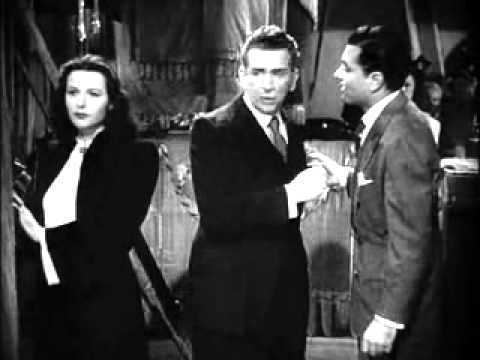 "Overture" — played by Orchestra and sung by Chorus
"Laugh? I Thought I'd Split My Sides" — sung and danced by Judy Garland and Charles Winninger
"You Stepped Out of a Dream" — sung by Tony Martin and Chorus
"I'm Always Chasing Rainbows" — sung by Judy Garland
"Caribbean Love Song" — sung by Tony Martin and Chorus
"Minnie from Trinidad" — sung by Chorus and danced by Antonio and Rosario, then sung and danced by Judy Garland and Chorus
"Mr. Gallagher and Mr. Shean" — performed by Charles Winninger and Al Shean
"Ziegfeld Girls/You Gotta Pull Strings" — sung by Judy Garland and Chorus
"You Stepped Out of a Dream" (reprise) — sung by Tony Martin
"You Never Looked So Beautiful" — sung by Judy Garland and Chorus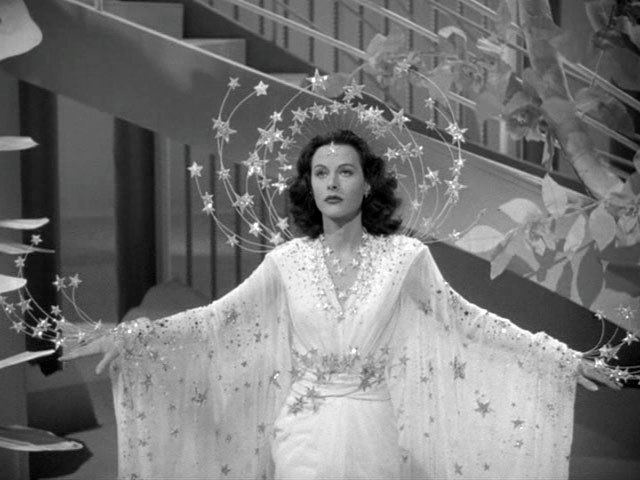 A musical number sung by Judy Garland, "We Must Have Music", was deleted from the final film. Only a fragment of this survives, as it was used in an M-G-M short subject A New Romance of Celluloid: We Must Have Music (1942).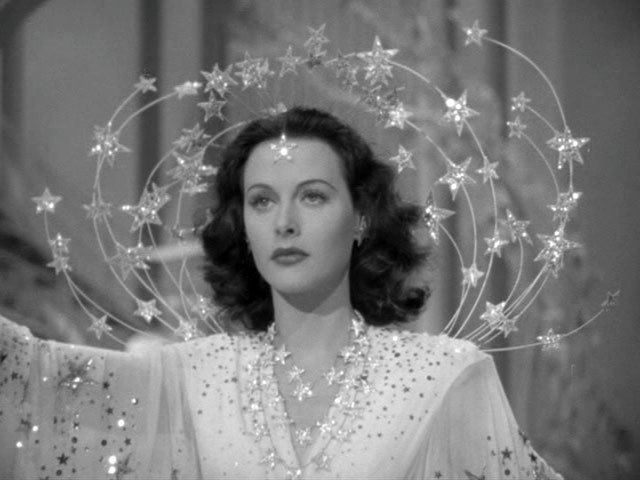 According to MGM records the film earned $1,891,000 in the US and Canada and $1,210,000 elsewhere resulting in a profit of $532,000.
The film is recognized by American Film Institute in these lists:
2006: AFI's Greatest Movie Musicals – Nominated