Predecessor

Amha Selassie


Issue

Princess Lideta





Name

Zera Amha




House

Solomonic Dynasty




Time

17 February 1997 – Present




Heir-Presumptive

Prince Wossen Seged, Duke of Harar


Born

17 August 1953 (age 67) Addis Ababa, Ethiopia (

1953-08-17

)


Spouse

Nunu Getaneh (divorced)




Father

Amha Selassie of Ethiopia


Parents

Medferiashwork Abebe, Amha Selassie


Children

Princess Lideta Zera Yacob




Education

University of Cambridge, Eton College


Grandparents

Haile Selassie, Menen Asfaw, Woizero Wossenyelesh Mengesha, Abebe Damtew


Similar People

Amha Selassie, Menen Asfaw, Haile Selassie, Yekuno Amlak
Zera yacob amha selassie crown prince of ethiopia
Zera Yacob Amha Selassie, Crown Prince of Ethiopia (Ge'ez ዘርአ ያዕቆብ አምሃ ሥላሴ; born 17 August 1951) is the grandson of Emperor Haile Selassie and son of Emperor-in-Exile Amha Selassie of Ethiopia. He has been head of the Imperial House of Ethiopia since 17 February 1997 and is currently recognized as such by the self-styled Crown Council of Ethiopia.
Contents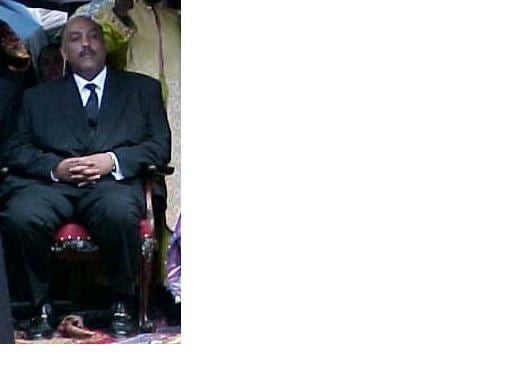 Biography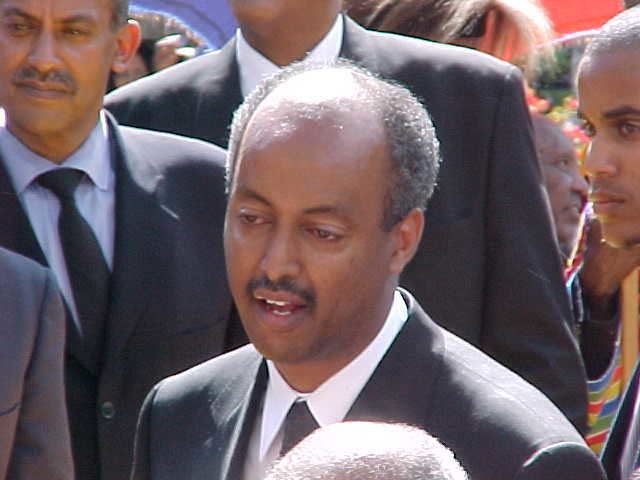 He attended Eton College and graduated from Exeter College, Oxford. He was named "Acting Crown Prince" and heir presumptive to the Imperial throne of Ethiopia in 1974 by his grandfather, Emperor Haile Selassie, following his father's severe stroke a year earlier.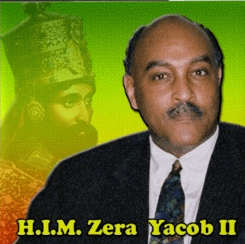 Following the fall of the Ethiopian monarchy, Prince Zera Yacob completed his studies at Oxford in the mid-seventies and went on to work briefly as a banker in the United States. He then returned to London to be closer to his parents. He was married and had a daughter, Princess Lideta Zera Yacob, but was subsequently divorced from his wife. He briefly accompanied his father Amha Selassie when he moved to Virginia in the US in 1989, but later returned to England and resided for a time in Manchester. He was named heir apparent by his father Crown Prince Asfaw Wossen, when the Crown Prince assumed the title of Emperor-in-Exile in April 1989.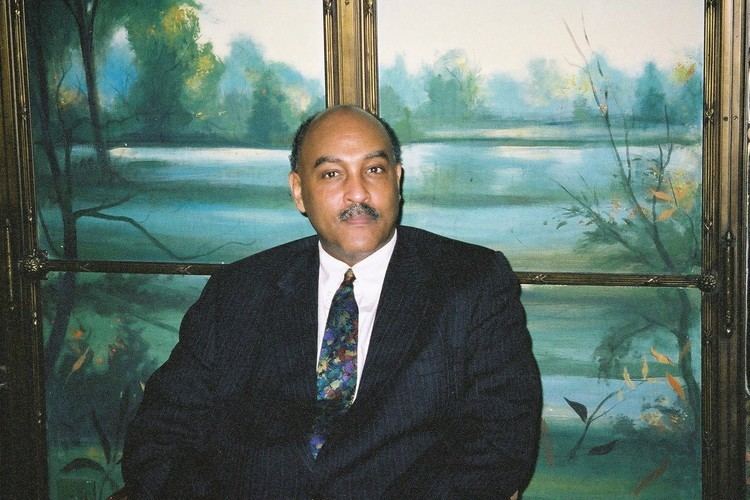 Crown Prince Zera Yacob has been regarded as head of the Imperial Family of Ethiopia since the death of his father on 17 February 1997. He is currently living in Addis Abeba.
Patronages
Executive Director of the Ethiopian Peace Foundation (EPF) since 2002.
Charity
Prince Zera Yacob is the sovereign of the Imperial Ethiopian Order of Saint Mary of Zion and bestows awards to individuals for their outstanding service of assistance to the people of Ethiopia.
National dynastic honours
Sovereign Knight Grand Collar of the Imperial Order of Solomon (House of Solomon)
Sovereign Knight Grand Cordon of the Imperial Order of the Seal of Solomon (House of Solomon)
Sovereign Knight Grand Cordon with Collar of the Imperial Order of the Queen of Sheba (House of Solomon)
Sovereign Knight Grand Cordon with Collar of the Order of the Holy Trinity (House of Solomon)
Sovereign Knight Grand Cordon with Collar of the Imperial Order of Emperor Menelik II (House of Solomon)
Sovereign Knight Grand Cordon with Collar of the Imperial Order of Emperor Haile Selassie I (House of Solomon)
Sovereign Knight Grand Cordon of the Imperial Order of the Lion (House of Solomon)
Sovereign Knight Grand Cordon of the Imperial Order of the Star of Ethiopia (House of Solomon)
Sovereign Knight Grand Cordon of the Imperial Order of Saint Anthony (House of Solomon)
Sovereign and Recipient of the Silver Anniversary Medal of Emperor Haile Selassie I and Empress Menen (House of Solomon)
Sovereign and Recipient of the Emperor Haile Selassie I Ruby Jubilee and 75th Birthday Medal (House of Solomon)
Sovereign and Recipient of the 100th Anniversary Medal of the Victory of Adwa (House of Solomon)
Foreign orders
Knight Grand Cross of the Order of Saint Lazarus (Orléans-French Royal Family)
Knight Grand Cordon with Collar of the Imperial Order of St. Andrew (Russian Imperial Family)
Knight Grand Collar of the Royal Order of the Drum (Rwandan Royal Family)
References
Zera Yacob Amha Selassie Wikipedia
(Text) CC BY-SA