Russia




National Research University of Electronic Technology




March 3, 1958



Zelenograd (Russian: ; , lit. green city) is a city, which, along with the territories and settlements under its jurisdiction, forms one of the administrative okrugs of Moscow - Zelenogradsky Administrative Okrug (ZelAO). It is located 37 kilometers (23 mi) from the center of Moscow proper along Leningradskoye Shosse highway. The city color is green and its emblematic animal is the squirrel (more precisely Sciurus vulgaris).
Before 1989 Zelenograd was a de facto closed city in some aspects: it was prohibited to take photos in the central parts of the city, near the plants, teaching and research facilities, and foreigners were not admitted into the city.
Zelenograd was one of the most powerful centers of electronics, microelectronics and computer industry in the Soviet Union, and it still plays a similar role in modern Russia. It was developed as a reflection of the California Silicon Valley and known also as Soviet/Russian Silicon Valley.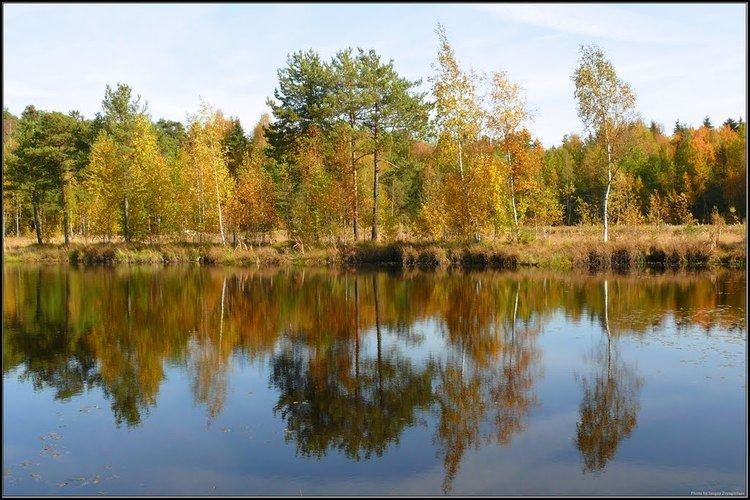 The Skhodnya River originates near the village of Alabushevo (one of settlements, which are under Zelenograd jurisdiction) and forms three ponds within the precincts of city: Water-tower Pond (School Lake), Small and Large City Pond.
Zelenograd Wikipedia
(,)http://static.panoramio.com/photos/large/48551293.jpg(,)http://static.panoramio.com/photos/large/11898076.jpg(,)http://farm3.static.flickr.com/2933/14740322733_fea6e96a3d_t.jpg(,)http://fc01.deviantart.net/fs34/f/2008/240/d/4/Abandoned_Factory__Zelenograd_by_STRAFE_Unlimited.jpg(,)http://fc07.deviantart.net/fs34/i/2008/301/3/f/Zelenograd_by_ZeBrA_XxX.jpg(,)http://fc01.deviantart.net/fs42/f/2009/089/5/0/Zelenograd_by_DMi.jpg(,)http://www.griven.com/upload/images/201503301004_Zelenograd4.jpg(,)http://cdn4.vtourist.com/19/6414787-The_Landscape_Zelenograd.jpg%3Fversion%3D2
(,)http://media-cdn.tripadvisor.com/media/photo-s/05/09/b6/68/caption.jpg(,)http://old.tulsaglobalalliance.org/uploads/image/Tulsa%2520Zelenograd%2520Association/whyjoin.jpg(,)http://afflante.com/wp-content/uploads/2012/06/Elegant_Apartment_Interior_in_Zelenograd_Alexandra_Fedorova_afflante_com_0.jpg(,)http://cafe-anderson.ru/eng/Zelenograd/6.jpg(,)http://i1.ytimg.com/vi/kANkByd_D6M/0.jpg(,)http://i1.ytimg.com/vi/EQI2Vhznhc8/0.jpg(,)http://i1.ytimg.com/vi/BGr93xZn7gk/0.jpg(,)http://i1.ytimg.com/vi/yLijgll20aI/0.jpg