Record label

Discos Musart




Labels

Musart RecordsBalboa Records

Albums

Estoy Enamorada, Zayda Como Mariposa, Vol. 1

Similar

Los Unicos de Mexico, Briseyda, Sergio Gómez, Priscila y Sus Balas de Plata, Briseyda Y Los Muchachos
Zayda y los culpables hombre malo wmv
Zayda Y Los Culpables (English: Zayda and the Guilty Ones) was a Mexican grupero band. The group sang romantic ballads about love and loss. The song "Tiro de Gracia" (Coup de Grâce), describing a failed relationship, was one of the most popular songs from the band. The song "De Contrabando" was first recorded by the band and years later became a hit record for Mexican-American singer Jenni Rivera.
Contents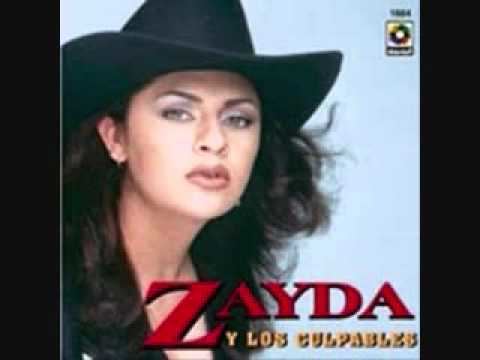 Zayda y los culpables amor ilegal
Death of Zayda Peña Arjona
Zayda Peña Arjona (March 5, 1981–December 1, 2007) was the lead singer of Zayda y Los Culpables.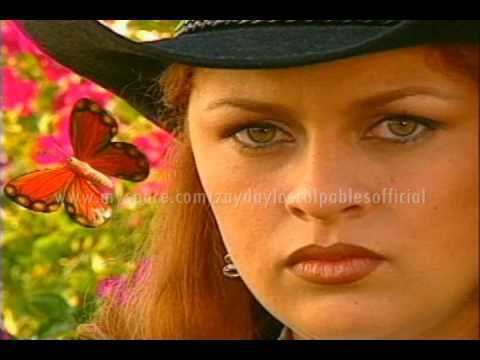 Shortly before midnight on November 29, 2007, an unknown gunman shot Peña in the back at Mónaco Motel in Matamoros, Tamaulipas, across the U.S.-Mexico border from Brownsville, Texas. Two other people — a friend of Peña and a motel employee — were also shot. Both died at the scene. Paramedics took Zayda to Alfredo Pumarejo Hospital in Matamoros, where doctors determined that her injuries were not fatal. Physicians placed Peña in emergency surgery in order to remove the bullet.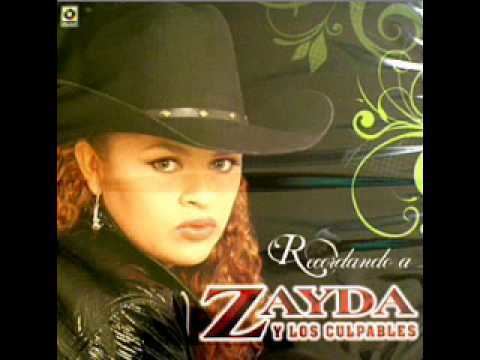 The next day, several assailants entered the hospital, roaming the corridors. Once they were able to find Zayda, the assailants went in and shot her again in the chest at point blank range to ensure her death. The Dallas Morning News stated that the fatal bullet pierced her back; The Independent and Reuters stated that the fatal bullet hit her face. She was 26 years old.
Her mother, Blanca Aidé Arjona, works in a public prosecutor office as of 2007.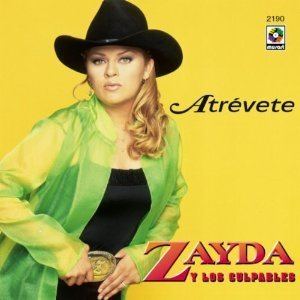 The death of Peña, who had no known connections to traffickers or any criminal activity, and did not write or perform songs about traffickers, has instilled fear and great concern in many Mexican performers.
Discography
All of the albums are under the Balboa label except Coleccion de Oro: La Sentimental, which is under the Musart label.
Sensible
Estoy Enamorada
Zayda Y los Culpables
Coleccion de Oro: La Sentimental
Zayda y Los Culpables Grandes Exitos (2008) Zayda y los culpables – Con mariachi (1998) Zayda y los culpables – El amor es asi (2003) Zayda Y Los Culpables - Atrevete (2000)
Songs
Amor IlegalAtrevete · 1999
Como MariposaZayda Y Los Culpables · 1997
Que La Gente DigaEstoy Enamorada · 2000

References
Zayda Y Los Culpables Wikipedia
(Text) CC BY-SA