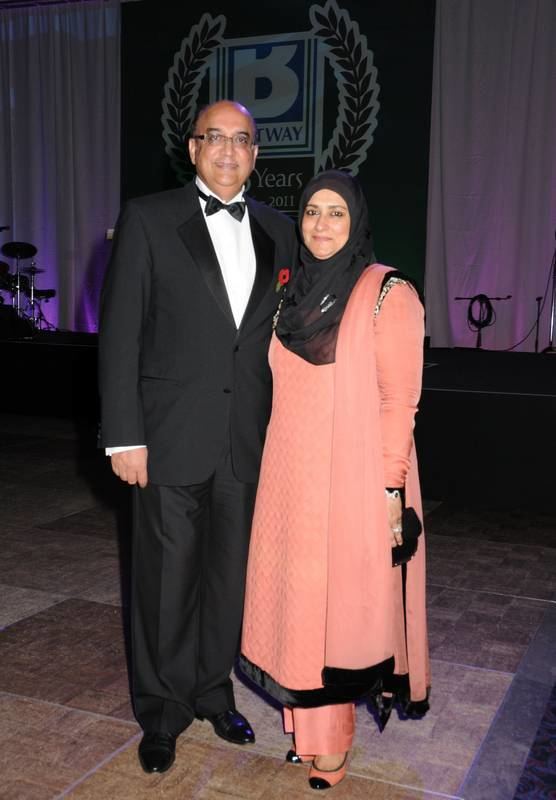 Zameer Mohammed Choudrey was born in March 1958. Zameer Choudrey graduated from the University of Kent at Canterbury in 1981.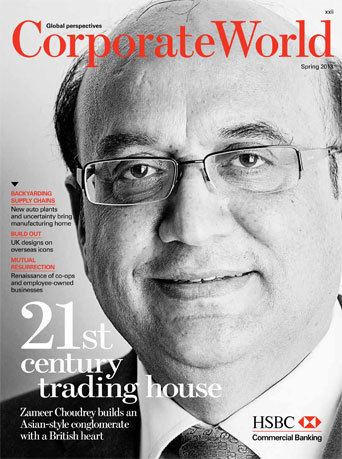 Choudrey is a Fellow of the Institute of Chartered Accountants in England and Wales. He is a member of the Institute of Directors in London. In November 2014 he received an honorary doctorate from the University of Kent.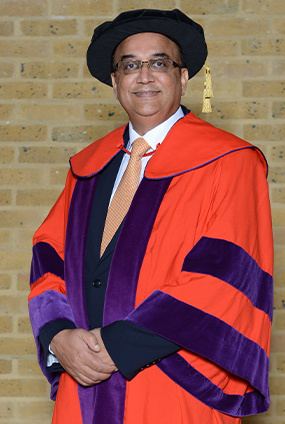 As financial controller, he designed and implemented systems and controls within the business with emphasis on husbandry of stocks and cash management. He played a key role in the expansion of the Group's wholesale business through the acquisition of Bashin Cash & Carry in 1984; Crown Crest Limited in 1987 and Link Cash & Carry in 1988.Template:Fcat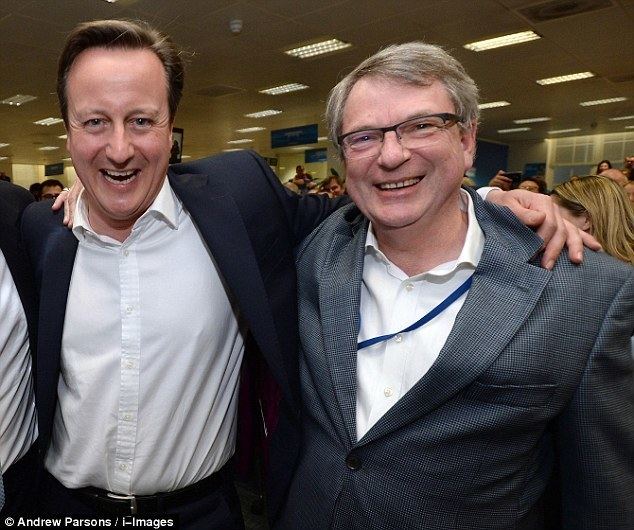 In 1990, Choudrey was appointed the finance director of Bestway Group. During the mid 1990s he was assigned the task of business diversification by the board of directors and in 1995 he was appointed chief executive of Bestway Cement.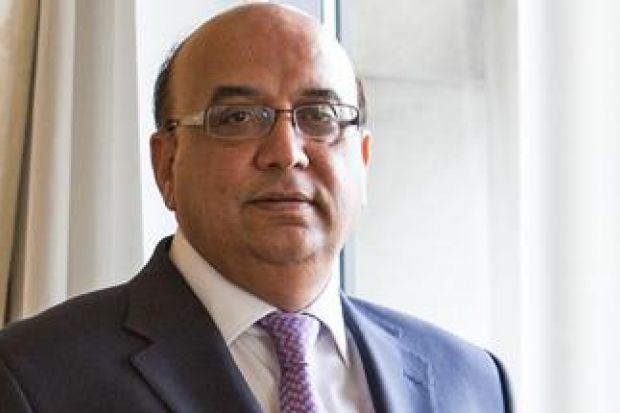 In October 2002 having led the acquisition of United Bank Limited (UBL); Zameer Choudrey was appointed to the board of UBL. Since then he has been a director of UBL Insurers.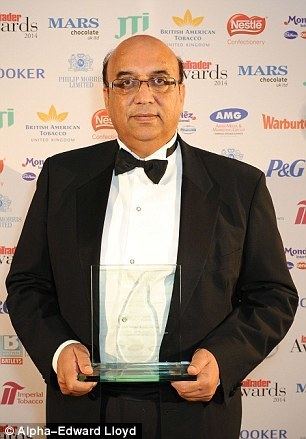 In July 2004 he was promoted to the position of chief executive of Bestway Group.
In July 2014 under his leadership Bestway Group acquired the Co-op's pharmacy business for £620 million or US$1.06 billion. Co-op pharmacy is the UK's third largest independent pharmacy business and the largest in Wales.
At the time of acquisition, pharmacy business was expected to increase the group's annual turnover to over £3.0 billion and the group's global workforce would increase to 33,600 people, with over 11,900 people employed the UK.
The Group's wholesale operations are the 2nd largest in the UK. It trades from 64 warehouses, covering over 6 million sq ft of selling space, offering a product range of over 25,000 items and serving over 125,000 independent retailers and food service customers nationally.
In January 2005 Choudrey led the acquisition of Batleys plc for £100 million;. The acquisition of Batleys catapulted Bestway to new heights of success. An OFT report published soon after the acquisition said the merged entity is the fourth largest national grocery wholesaler in the UK, with a modest 9.9% share of supply in grocery wholesaling as a whole and 15.9% share of supply in cash & carry alone.
Batleys ontributed towards expanding the Group's market share by 50%. In addition to organic growth over the years, the Group acquired Bellevue Cash & Carry's two warehouses in Edinburgh and Stirling in June 2010. In November 2010 the Group went on to acquire the Martex Group of three cash & carry warehouses and its food service operation from C J Lang.
In February 2014, Bestway was awarded the Investors in People Bronze award for demonstrating a degree of excellence in the way they develop and support their staff. The Bronze award is achieved by just 5% of Investors in People recognised organisations in the UK. The Investors in People Standard is awarded to well-run organisations, which demonstrate good management practice with a high emphasis on best practice people management and development.
In April 2014, the Group acquired Glasgow-based wholesaler Sher Brothers and merged Sher Brothers into the Batleys brand.
In August 2015, he shortlisted for the Grocer Cup.
October 2015 - Zameer Choudrey - Winner - The Grocer Cup - for outstanding business achievements.
November 2014 – Federation of Wholesale Distributor's Gold Medal for Wholesale Service to Retail
November 2012 – Federation of Wholesale Distributor's Gold Medal for Wholesale Service to Retail
April 2012 – Queen's Award for Enterprise: International Trade for its global exports
In 1995, Zameer Choudrey initiated the Group's business diversification strategy and was appointed Chief Executive of Bestway Cement.
The Group built its first cement plant in Hattar, in the Khyber Pakhtoonkhwa province of Pakistan in 1995. This was an initial investment of US$120 million and led to the creation of 800 jobs. Civil works started in January 1996 and the Kiln was fired in April 1998. In 2002 the plant's capacity was further enhanced to 1.3 million TPA at a cost of US$20 million.
Since June 2003 the company continues to be the largest exporter of cement to Afghanistan and has won national export awards in 2004, 2005, 2007, 2008, 2009, 2011 and 2015.
In February 2004 the company set up its second plant with a 1.8 million TPA capacity in Chakwal in the Province of Punjab, Pakistan with a total investment of US$140 million and led to the creation of 900 jobs.
In September 2005 Zameer Choudrey spearheaded the Group's US$70 million acquisition of its third cement plant Mustehkam Cement as part of the Government's Privatisation Programme. In the post acquisition period the Group has invested in excess of US$50 million to increase Mustehkam's cement manufacturing capacity to 1.1 million TPA. In the post acquisition period Bestway's investment has contributed in creating 800 new jobs.
In October 2007 the company was granted an export license by the Bureau of Indian Standards. In less than two years the Cement became the largest exporter of Pakistani cement to India.
Over the years similar export licenses have been granted for Dubai; South Africa; Sri Lanka and Turkey.
In June 2008 the Group's fourth cement plant with a 1.8 million TPA capacity went into commercial production adjacent to the existing site in Chakwal at a cost of US$180 million and 500 new jobs were added.
Bestway has also set up a 15 MW Waste Heat Recovery Power Plant (WHRPP) at its Chakwal plant site, the plant became operational in September 2009. The plant gained CDM (Clean Development Mechanism of the Kyoto Protocol) approval in August 2010. Bestway is the first company in the cement industry in Pakistan to have achieved this landmark.
In November 2013 Mustehkam Cement was merged into Bestway Cement.
In July 2014 the company acquired Lafarge's 75.86% stake in Lafarge Pakistan Cement Ltd for an enterprise value of US$329 million (€244 million). Lafarge Pakistan Cement Ltd operates an integrated cement plant in the north of Pakistan, close to Islamabad. The company also acquired another 12.07% shares through a public offer, taking its shareholding in Lafarge Pakistan to 87.93%.
Today, the company's cement operations have gone on to become the largest in Pakistan with five modern state of the art cement plants, representing more than 8.0 million tons or 18% of the country's cement manufacturing capacity and a workforce of over 4,000 people.
In October 2014 the company's environment friendly policies were recognised by the National Forum for Environmental and Health and it was awarded with an Environmental Excellence Award.
In April 2015, Zameer Choudrey announced plans to invest US$30 million in Pakcem (formerly Lafarge Pakistan) plant. As part of the investment programme, Bestway would establish an environmentally friendly WHRP Plant at Pakcem.
In July 2015, the company inaugurated two WHRP Plants (6 MW and 7.5 MW) at its Hattar and Farooqia plants in KPK Province of Pakistan. Speaking on the occasion, Zameer Choudrey said that these power plants will not only reduce the company's reliance on national grid but also help in alleviating the country's power crisis to a certain extent and reduce greenhouse gas emissions by 27,000 CMDs.
In October 2002 Zameer Choudrey led and managed the Group's acquisition of United Bank Limited (UBL) which is today Pakistan's 2nd largest private bank. He serves as a Director on the Board of UBL and also chairs the Board Risk and Compliance Committee. He is also a director of UBL Insurers.
In August 2003, UBL launched Pakistan's first derivative money market product. In 2005, the bank acquired the status of Authorised Derivative Dealer – the only domestic bank to achieve this status. It is also the first institution from Pakistan & third in South Asia to be accredited with Primary Membership of International Swaps & Derivatives Association.
In June 2007 the Global Depository Receipts of UBL were listed on the London Stock Exchange. The offering targeted institutional investors and raised in excess of US$650 million.
In April 2010, UBL launched UBL Omni, an in-house developed project designed to provide banking facilities to the unbanked population of Pakistan. As of June 2014 UBL Omni had a customer base in excess of 6.8 million, with over 1.5 million active cards in issue and 5 million monthly transactions valued at over US$253 million. Through the success of UBL Omni 1.55 million previously unbanked individuals have opened mobile bank accounts with UBL in Pakistan. Today, Omni Dukaan network has grown to 17,000 agents in over 800 cities and towns of Pakistan.
In January 2011 =Choudrey played an instrumental role in the Group's decision to increase its shareholding in (UBL) to 51.07% by acquiring an additional 20% of the shares from the Abu Dhabi Group. This was a total investment of US$230.0 million in Pakistan's second largest private commercial bank.
The Bank added 200 branches in 2011 and 2012, thus increasing its domestic network to over 1,300 online branches with 800 ATMs.
In June 2012, UBL led consortium acquired 67.4% stake in Khushhali Bank, which is the largest micro-finance institution in Pakistan. In the post acquisition period the bank's loan portfolio has increased by 77.80% from US$46.82 million in June 2012 to US$83.24 million in December 2013. Khushhali Bank's deposit base has grown by 194.76% from US$23.00 million in June 2012 to US$67.80 million in December 2013.
In June 2013 the bank established its first dedicated African subsidiary in Tanzania. Tanzania is one of the most under served markets in East Africa with only 12% of the country's population having access to a bank account. The subsidiary was officially opened by the Vice-President of Tanzania Dr Mohamed Gharib Bilal on 4 September 2013.
In December 2013, the Group, increased its shareholding in UBL to 61.37% by acquiring an additional 10.3% of the shares from the Abu Dhabi Group. Through an investment of over $120 million, Bestway Group has acquired the entire shareholding of its former joint venture partner the Abu Dhabi Group.
In March 2014 UBL Omni was launched in the United Kingdom to facilitate remittances from the UK to the South Asian subcontinent. At the launch of UBL Omni Bestway CEO Zameer Choudrey commented: "The launch of UBL Omni is part of Bestway Group's at the Heart of the Community Strategy – which seeks to place our Group's diverse interests at the very centre of the local communities".
In June 2014, the Government of Pakistan sold its remaining 20% stake in UBL for US$387 million. This was Pakistan's first transaction in the global equity market in almost eight years.
UBL has assets of more than one trillion Pakistani rupees ($12.47 billion). UBL has a vast network of over 1,320 branches in Pakistan and a significant presence UAE; Bahrain; Qatar; Oman and Yemen subsidiaries in UK and Switzerland, a branch in New York and representative offices in Beijing and Kazakhstan. UBL provides employment to over 17,700 people and serves over 5 million customers.
May 2016 - First Pakistan Banking Awards - UBL - "The Best Bank"
August 2014 – Global Finance Magazine – UBL – "The Best Consumer Internet Bank in Pakistan"
November 2013 – Banker Magazine – UBL – "The Bank of the Year in Pakistan 2013"
November 2012 – Banker Magazine – UBL – "The Bank of the Year in Pakistan 2012"
June 2012 – Asia Money Magazine – UBL- "Best Domestic Bank for Pakistan 2012"
June 2007 – Asia Money Magazine – UBL- "Best Domestic Bank for Pakistan 2007"
As part of the Group's diversification strategy, in July 2014 the Group acquired the Co-op's pharmacy business for £620 million. Co-op pharmacy is the UK's third largest independent pharmacy business, and the largest in Wales with 795 stores nationwide.
At time of the acquisition Zameer Choudrey Bestway Group Chief Executive, said: "The Co-operative Pharmacy is a strong, competitive business operating in a sector where demographic trends show an increasing demand for healthcare services among the wider community. We see great potential to grow the business organically and through future acquisitions".
In February 2015, the Group re-branded the Co-op Pharmacy Business to Well Pharmacy. Zameer Choudrey has pledged to give Well strong support by committing to invest £200m over the next five years to help develop and grow the business, and to make sure Well continues to serve its customers and local communities to the high standard the business has always delivered.
In October 2015, the Chancellor of the Exchequer performed the formal opening of the Well Pharmacy's head office in Manchester.
In 1987, Choudrey was a founding Trustee of Bestway Foundation – a charitable trust of the Bestway Group that works exclusively in the health and education sectors.
Between 1992–2002, he served as Governor John Kelly Boys & Girls Schools (Crest Academies).
In 1997 Bestway Foundation Pakistan was established and Zameer Choudrey was appointed Chairman of Bestway Foundation Pakistan.
Between 2004–2008, he was a member of the Confederation of British Industry's Economic Affairs Committee.
In November 2005 Bestway Group was honoured with the 'Social Responsibility Award' at the JP Morgan 2005 Family Business Honours in recognition of demonstrating excellent standards of philanthropy and good citizenship.
Between 2008 and 2010 Zameer Choudrey served as Chairman of NGBF Trading Limited – the trading arm of GroceryAid.
In April 2009 he joined the Board of Trustees of Crimestoppers UK.
In March 2010, he joined the trade industry's flagship charity GroceryAid as a Trustee.
In May 2010, He was appointed as Deputy chairman of the Pakistan Britain trade & Investment Forum.
He became a member of HRH Prince of Wales Pakistan Recovery Fund International Leadership Team in 2011.
In February 2013, the Bestway Foundation and University of Bradford signed a five-year agreement that committed £250,000 each to jointly fund five annual scholarships to support postgraduate students applying from Pakistan.
In April 2013 Zameer Choudrey was invited by the British Asian Trust to join their UK Advisory Council. This new appointment will allow Zameer to increase awareness of the Trust's work in the UK especially within the independent retail trade as well as the wider Asian diaspora.
In May 2013 he was appointed Governor of The Rainbow Foundation. The Foundation seeks to enhance the role and participation of ethnic minorities in the UK's civil service and the FTSE listed private enterprises.
In May 2014 Bestway Cement Limited was ranked 10th out of 478 PLCs by volume of donations in Pakistan according to Pakistan Centre for Philanthropy's (PCP) Philanthropy Survey 2012.
In October 2014 Bestway Foundation (Rs. 50 Million) and United Bank Limited (Rs. 100 Million) donated Rs. 150 Million to Foreman Christian College Lahore, Pakistan. FC College which is one of the oldest academic institutions of South Asia was founded in 1864 by Dr Charles W Forman, a Presbyterian missionary from the United States of America.
The Bestway Foundation has become a major contributor to youth focused charities such as the Duke of Edinburgh's Award and Prince's Trust.
In May 2015 the charitable trust gave £1 million towards graduate scholarships at the University of Oxford. The gift will create an endowment that will enable two graduate students from Pakistan per year to study at Oxford, in perpetuity, through the Oxford-Sir Anwar Pervez Graduate Scholarships.
The company has donated in excess of £13.0 million to the charitable trust in the UK and provided over US$9.0 million to health, education and humanitarian causes in Pakistan.
Choudrey was appointed Commander of the Order of the British Empire (CBE) in the 2016 New Year Honours for services to the wholesale industry and charity.
In October 2016, the Bestway Foundation and University of Kent signed a five-year agreement that committed £250,000 each to jointly fund five annual scholarships to support postgraduate students applying from Pakistan.
A long-standing supporter of UK's Conservative Party, Zameer Choudrey in August 2013 was appointed the Co-Chairman of the Conservative Friends of Pakistan.