Years active

2002-present







Full Name

Zachary David Shada

Born

November 25, 1992 (age 23) (

1992-11-25

)

Other names

Zach ShadaZachary Shada

Occupation

Actor, Producer, Director

Movies and TV shows




Similar People

Jeremy Shada

, Pendleton Ward, John H Williams, Kirk DeMicco, Larry Leichliter




Siblings

Jeremy Shada, Josh Shada
Zack shada and jeremy shada at the 2016 streamy awards
Zachary David "Zack" Shada (born November 25, 1992) is an American actor, producer and director.
Contents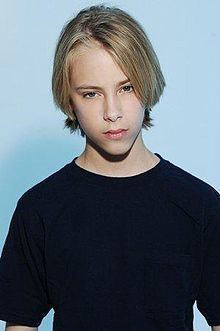 Life and career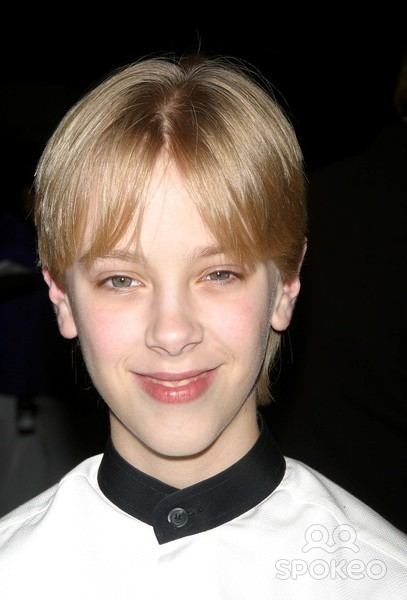 Shada was born in Boise, Idaho. He appeared as Thin Boy in Charlie's Angels: Full Throttle (2003), and as Nick Davis in the 2005 television movies Jane Doe: Vanishing Act, Jane Doe: Now You See It, Now You Don't, Jane Doe: Till Death Do Us Part, and Jane Doe: The Wrong Face. He has appeared in two episodes of Lost, and voiced Slightly in Tinker Bell and Comet in Space Chimps.
Shada has also starred as Dean's best friend, Joey, in Disney series Wizards of Waverly Place.
His brothers are actors Josh Shada and Jeremy Shada (who replaced Zack as the voice of Finn the Human on the Cartoon Network series Adventure Time).
Zack Shada indicated his interest in voicing the character Marshall Lee for the next gender-bent episode, but the voice director and Pendleton Ward had already chosen Donald Glover for the role. Notwithstanding, the creators have mentioned that they would like to bring the elder Shada back to the show for a future episode.
Filmography
Actor
2018
Spider-Man (TV Series)
as
Hippo / Worker / Police Man 2 / ...
- Bring on the Bad Guys: Part One (2018) - Hippo / Worker / Police Man 2 (voice)
- Rise Above It All (2018) - Wake Rider #1 / Wake Rider #2 (voice)
2010
Space Chimps 2: Zartog Strikes Back (Video)
as
Comet (voice)
2010
Batman: The Brave and the Bold (TV Series)
as
Aqualad
- Sidekicks Assemble! (2010) - Aqualad (voice)
2009
Grey's Anatomy (TV Series)
as
Andy Michaelson
- Goodbye (2009) - Andy Michaelson
- Good Mourning (2009) - Andy Michaelson
2008
Random! Cartoons (TV Series short)
as
Pen
- Adventure Time (2008) - Pen (voice)
2008
Wizards of Waverly Place (TV Series)
as
Joey
- Racing (2008) - Joey (as Zach Shada)
- Graphic Novel (2008) - Joey
- Smarty Pants (2008) - Joey (as Zach Shada)
2008
Space Chimps
as
Comet / Nava Boy (voice)
2008
Jane Doe: Eye of the Beholder (TV Movie)
as
Nick Davis
2007
Star and Stella Save the World (TV Movie)
as
Brandon (as Zachary D. Shada)
2007
The Batman (TV Series)
as
Boy
- Ring Toss (2007) - Boy (voice, as Zach Shada)
2007
Disney Princess Enchanted Tales: Follow Your Dreams (Video)
as
Hakeem (voice)
2006
Lost (TV Series)
as
Young Liam
- Greatest Hits (2007) - Young Liam
- Fire + Water (2006) - Young Liam
2007
Jane Doe: How to Fire Your Boss (Video)
as
Nick Davis
2007
Jane Doe: Ties That Bind (TV Movie)
as
Nick Davis
2006
The Ant Bully
as
Blonde Boy (voice, uncredited)
2006
The Break-Up
as
Mad Dawg Killa (voice)
2006
Ice Age: The Meltdown
as
Additional Voices (voice)
2006
Jane Doe: The Harder They Fall (TV Movie)
as
Nick Davis
2006
Lilo & Stitch: The Series (TV Series)
as
Mikey Blumberg
- Lax: Experiment 285 (2006) - Mikey Blumberg (voice)
2006
Jane Doe: Yes, I Remember It Well (TV Movie)
as
Nick Davis
2005
Moongirl (Short)
as
Leon (voice)
2005
Jane Doe: The Wrong Face (TV Movie)
as
Nick Davis
2005
Jane Doe: Til Death Do Us Part (TV Movie)
as
Nick Davis
2005
Jane Doe: Now You See It, Now You Don't (TV Movie)
as
Nick Davis
2005
Justice League Unlimited (TV Series)
as
Young Scott Free
- The Ties That Bind (2005) - Young Scott Free (voice, as Zachary Shada)
2005
Jane Doe: Vanishing Act (TV Movie)
as
Nick Davis
2004
The John Henson Project (TV Series)
as
Coach Bobby Knight
- Maid in France (2004) - Coach Bobby Knight
2003
Mad TV (TV Series)
as
Crippled Boy
- Episode #9.10 (2003) - Crippled Boy (as Zack D. Shada)
2003
Charlie's Angels: Full Throttle
as
Thin Boy
2002
According to Jim (TV Series)
as
Young Pierson
- Father Disfigure (2002) - Young Pierson
Miscellaneous
2015
Unfinished Business (voice actor - as Zachary D. Shada)
2014
The Maze Runner (voice actor)
2013
Percy Jackson: Sea of Monsters (voice cast - as Zackk Shada)
2013
Stoker (additional voice cast)
2011
Diary of a Wimpy Kid: Rodrick Rules (additional voices - as Zachary Shada)
2006
John Tucker Must Die (adr actor)
2006
Monster House (background voices)
2006
Akeelah and the Bee (adr cast)
Writer
2013
The 5 Rules to Being an Imaginary Friend (Short) (concept and screenplay) / (story)
2013
Revenant (Short) (writer)
Producer
2013
The 5 Rules to Being an Imaginary Friend (Short) (executive producer) / (producer)
2013
Revenant (Short) (producer)
2012
The Locket (Short) (producer)
Director
2013
The 5 Rules to Being an Imaginary Friend (Short)
Cinematographer
2022
I Do What I Want (Music Video)
Camera Department
2014
Boarding House (Short) (second assistant camera)
Casting Department
2013
The 5 Rules to Being an Imaginary Friend (Short) (casting)
Casting Director
Editor
2022
I Do What I Want (Music Video) (colourist)
Sound Department
2012
Til It Be Morrow (Short) (sound)
Self
2009
Jonas Brothers: The 3D Concert Experience (Documentary)
as
Boyfriend (Central Park Couple)
References
Zack Shada Wikipedia
(Text) CC BY-SA