Before moving to the collegiate level, Watanabe attended Jinsei Gakuen High School in Zentsūji, Kagawa. He later transferred to St. Thomas More Preparatory School in Oakdale, Connecticut in 2013. Watanabe rose to fame with this high school program, and was one of their most valuable players in the National Prep School Invitational as a senior in 2014. He also gained attention from several different newspapers, including The New York Times.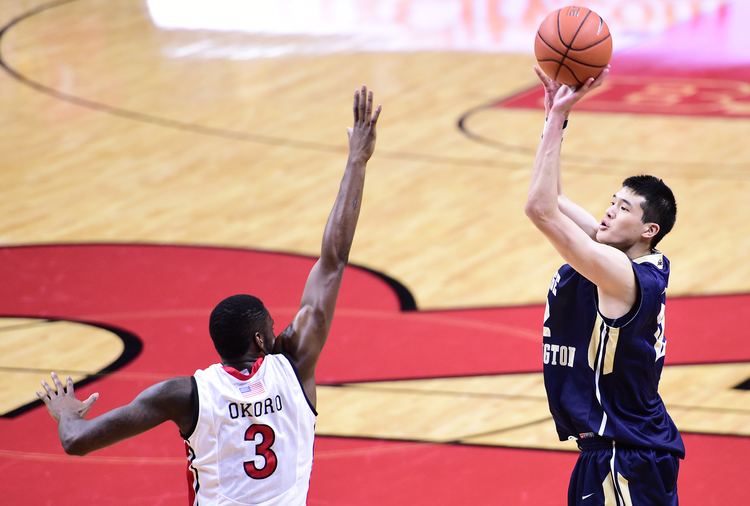 Watanabe attended Jinsei Gakuen High School in Kagawa. He led the basketball team to the runner-up spot of the All-Japan High School Basketball Tournament in his final two years with the program. While in Jinsei Gakuen, Watanabe said his career goal was to make it to the NCAA and ultimately join the NBA.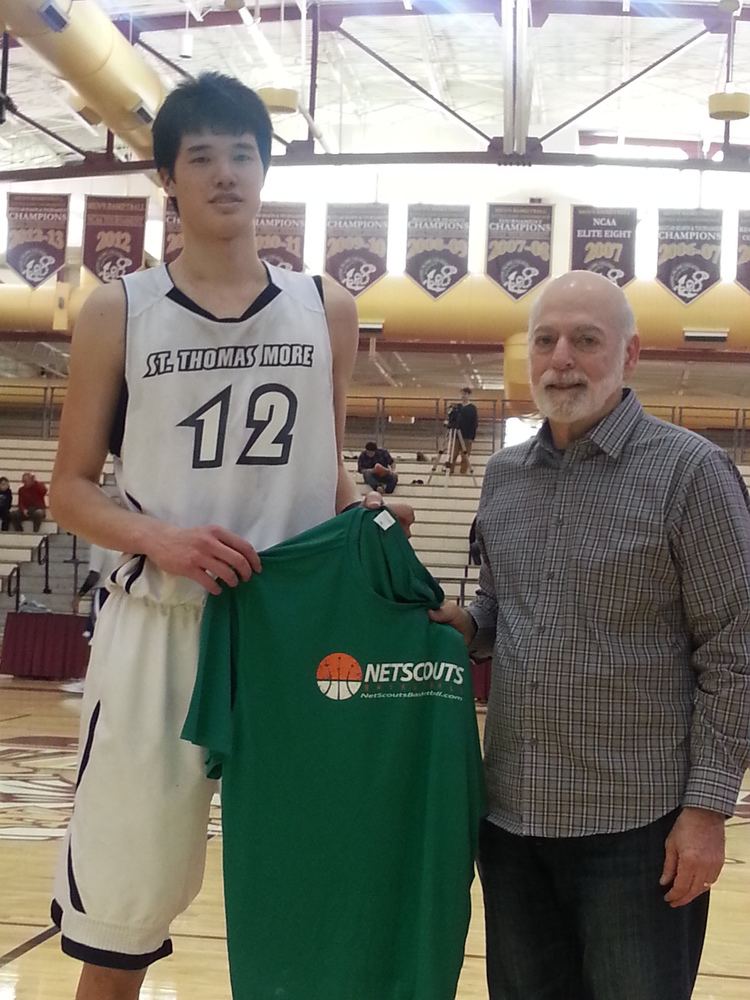 In late 2013, Watanabe traveled to the United States and attended St. Thomas More Preparatory School in Oakdale, Connecticut. At the conclusion of his sole high school season outside his native country, Watanabe averaged 13 points and 6 rebounds. He helped the team reach a 26-8 overall record and a ticket to the National Prep Championship game. On January 31, 2014, in his first appearance in the annual National Prep School Invitational, Watanabe added 12 points vs Suffield Academy. Against Canarias Basketball Academy from Spain, a 70-61 victory, he contributed 20 points and 6 rebounds. As a result, he was named to the National Prep School Invitational All-Tournament Team and garnered prestigious New England Preparatory School Athletic Council (NEPSAC) Class AAA First Team All-League honors. Watanabe was also labeled "the Chosen One" by The Japan Times.
After completing his high school years, Watanabe was rated a 77(three star recruit) by ESPN Recruiting Nation. He was also given a three-star rating by Scout.com and the same composite grade. In fall of 2014, George Washington Colonials men's basketball head coach Mike Lonergan received a phone call from Jamie Cosgrove, a coach at Trinity College who saw Watanabe play with St. Thomas More. Watanabe eventually committed to play for George Washington. This move allowed him to attend George Washington University for the 2014 year as a freshman. It was made official when Watanabe posted the message through Twitter, "I've decided to go to George Washington University. The school has a good basketball team, too. I'm sure I'll have hard times both in basketball and academics, but I'll give it my best shot." According to ESPN, his second option was Fordham, who gave Watanabe an offer to join their team as well. He became the first-ever Japanese-born man to be given an NCAA Division I basketball scholarship, and was only the fourth to ever play college basketball at that level. Regarding Watanabe's collegiate career, former Japanese college basketball player, KJ Matsui, said, "It's good for Nabe-chan (Watanabe) to play at a competitive team, but he's going to have to battle for playing time." The Colonials had four other recruits coming into the program for 2014–15: Anthony Swan, Darian Bryant, Matt Cimino, and Paul Jorgensen.
Upon joining George Washington, feature profiles on Watanabe were published by several popular newspapers, such as The New York Times and The Washington Post. The fact that he was an Asian player assuming an important role greatly increased his popularity. Half-Chinese player, Zach Chu, who competed with the Richmond Spiders men's basketball team, said, "To see someone of Asian descent, and play as well as he does, it's cool for college basketball, really cool for the Asian community." The George Washington athletics website received the second-most views from Japan in terms of pageviews by country, behind only the United States. On many occasions, he was congratulated on the school's campus itself. Watanabe spoke about his fame and legacy, "Japanese are thinking Americans are bigger and taller and more athletic. They are thinking it's more difficult for Japanese to play in NCAA, but I'm playing right now, so I want to make other people come to the United States." Although Asian players such as Matsui, Jeremy Lin, and Yuki Togashi had been the subject of racist comments in the past, Watanabe was yet to receive racial remarks in his first few years in the United States. Nevertheless, he stated, "If they said something racist, I don't care."
Watanabe made his collegiate debut with the team on November 14, 2014. He finished the game with 8 points, 7 rebounds, 1 block, and a three-pointer, helping the team record their largest win since 1999. Watanabe hit a key three-pointer with 3 minutes and 32 seconds remaining to upset No. 11 Wichita State on December 25, 2014. On January 3, 2015, he scored a career-high 12 points against Saint Joseph's. In a loss vs La Salle, Watanabe scored double-digits for the sixth consecutive game. On March 7, Yuta set a new career high of 21 points against Massachusetts.
Japan national basketball team head coach Kimikazu Suzuki previously oversaw Watanabe's play in camps, saying at the time, "He's not good enough to be on this team yet, but eventually he's going to be [Japan's] ace player. We all know his capabilities and we intend to help him develop." Later while attending Jinsei Gakuen High School, Watanabe was called up by Suzuki to compete with the national team in 2013. He made his debut on the international stage at the 2013 East Asia Basketball Championship and stayed with Japan for the 2013 FIBA Asia Championship. At the event, Watanabe averaged 5.3 points, 1.3 rebounds, and 0.5 assists in four games played. He helped the team finish in ninth place.
Watanabe has often been praised for his size, his listed height being 6 feet and 8 inches (2.03 meters). He stands taller than any basketball player born in Japan that has competed in the Division I of the National Collegiate Athletic Association. Watanabe was noted as the tallest young Japanese player to be seen in over a decade after beginning to attend George Washington University. However, the Japan national team's coach Kimikazu Suzuki remarked that he is "201 cm but can play like a guard." In the past, Watanabe has been compared with former Croatian NBA forward Toni Kukoč, who was known for his versatility. Kukoč stood 6'11" but was said to have the skill set of a guard. Watanabe has been criticized because of his lack of weight and muscle. George Washington head coach Mike Lonergan said that he hoped that he weighed over 200 pounds by the start of his sophomore season. KJ Matsui commented on his frame as well, saying, "If he puts more muscles and get big, he will be unstoppable."
Just after becoming a part of the George Washington basketball program, Watanabe supposedly lacked panache, with teammate Kevin Larsen commenting, "We told him to find a new celebration because the one he had wasn't cutting it. He was, like, jumping in the air making a weird face. So we tried to help him find a new one." Watanabe sometimes mimicks Carmelo Anthony, using the "three to the dome" celebration after making three-pointers. He fit in with the Colonials as a key bench player and an instrumental element of their rotation as a freshman. Watanabe is often awarded playing time in late-game situations. Head coach Mike Lonergan said, "With Yuta, we have scoring off the bench. If I start Yuta, we have no scoring off the bench at all."
Watanabe was born on October 13, 1994, in Miki, Kagawa, in Japan into a family with a rich history in basketball. His mother, Kumi, played basketball in the top leagues of Japan and competed with the Japan women's national team. His father also played at the professional level. Watanabe's sister, Yuki, currently plays with the AISIN AW Wings of the Women's Japan Basketball League. During his childhood, Watanabe's favorite NBA player was Kobe Bryant of the Los Angeles Lakers, his favorite basketball team.