Chinese name

元秋




Influences

Yu Jim Yuen




Ex-spouse

Chin-Ku Lu




Siblings

Candy Man Suet Yee




Chinese name

元秋 (simplified)




Role

Actress




Chinese name

元秋 (traditional)




Name

Yuen Qiu








Awards

Hundred Flowers Award for Best Supporting Actress


Nominations

Hong Kong Film Award for Best Actress, Satellite Award for Best Supporting Actress – Comedy or Musical


Movies

Kung Fu Hustle, Wild City, Kung Fu Mahjong, Kung Fu Mahjong 3: The Final, Kung Fu Mahjong 2




Similar People

Yuen Wah, Leung Siu‑lung, Danny Chan Kwok‑kwan, Wong Jing, Stephen Chow



Birth name

Cheung Cheun Nam (張轉男)



Hear her roar (Gongfu stars in S'pore Pt 3)
Yuen Qiu (Chinese: 元秋) (born Cheung Cheun-Nam, 1948) is a Chinese actress and martial artist. She is an expert of both Chinese martial arts and Beijing-opera skills, and was apprenticed under the same master, Yu Jim-yuen, as Jackie Chan and Sammo Hung Kam-Bo at the Peking Opera School.
Contents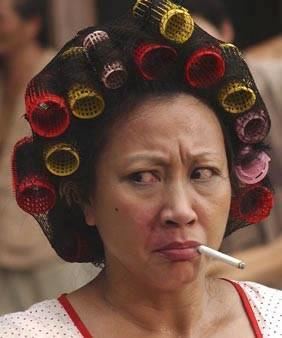 Yuen Qiu worked as a stuntwoman and as a night club performer from the late 1960s to early 1970s. She had a small role in the international production, The Man with the Golden Gun (1974), portraying a student rescuing Roger Moore as James Bond. As there were few opportunities for stuntwomen and barely any prospects for improvement at the time, she got married in 1974 at the age of 24.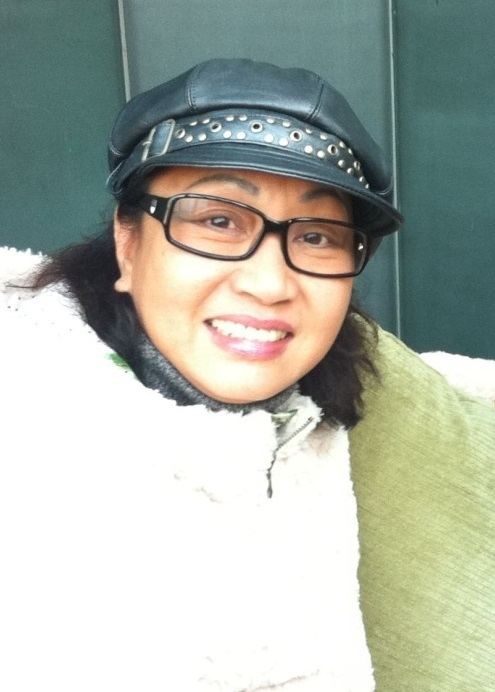 After being away from the Hong Kong film industry for nearly 20 years, she landed a role in Kung Fu Hustle only by chance. She was only accompanying a junior woman fellow of the China Drama Academy at the audition but the director's eye was on her. Reports show that Stephen Chow gave her the job after unremitting and persistent persuasion.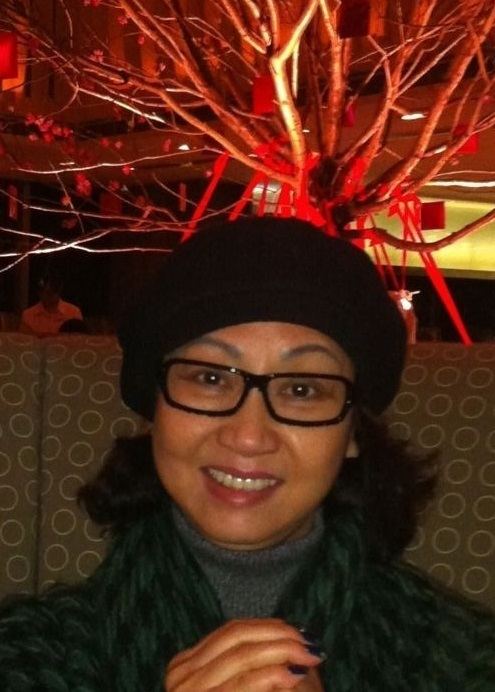 Yuen is also in a movie called Kung Fu Mahjong, with Yuen Wah.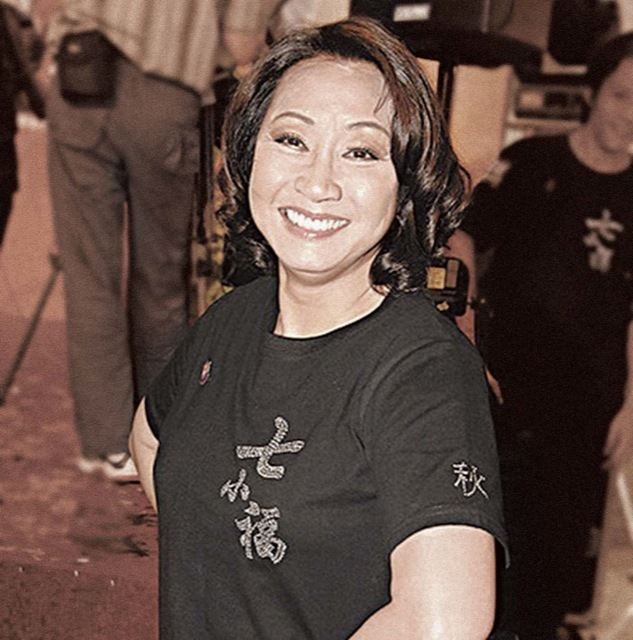 On 31 March 2005, Yuen was arrested along with 10 other women and two men for illegal gambling.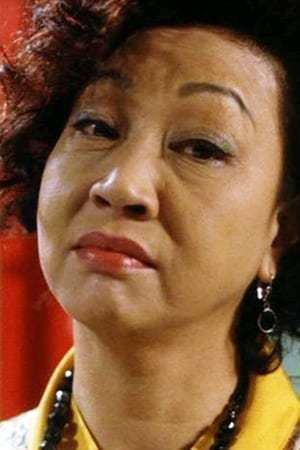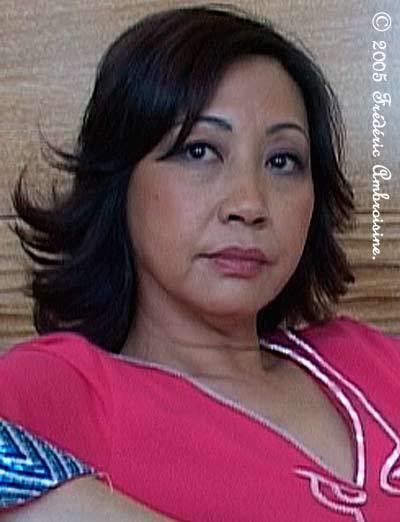 Filmography
Actress
2022
The Righteous Fists (TV Series)
as
Ding Sai Fung
2020
The Mask of Shura of Fire Cloud
2016
A Fist Within Four Walls (TV Series)
2016
Girl of the Big House
2016
My Beloved Bodyguard (cameo)
2015
Wild City
as
Siu Chung's Mom
2015
Imprisoned: Survival Guide for Rich and Prodigal
as
Legislative councillor Chiang
2015
Ji xing gao zhao
as
Ms Hung
2014
You Light Up My Star (TV Series)
as
Sis Shou-Shou
- Take 20 (2014) - Sis Shou-Shou
- Take 19 (2014) - Sis Shou-Shou
- Take 18 (2014) - Sis Shou-Shou
- Take 17 (2014) - Sis Shou-Shou
- Take 16 (2014) - Sis Shou-Shou
- Take 14 (2014) - Sis Shou-Shou
- Take 13 (2014) - Sis Shou-Shou
- Take 12: A Star's Trip (2014) - Sis Shou-Shou
- Take 11: Love Is a Fleeting Comet (2014) - Sis Shou-Shou
- Take 10: (2014) - Sis Shou-Shou
- Take 9: Can You Be My Satellite? (2014) - Sis Shou-Shou
- Take 7: The Way to Make the Sun Happy (2014) - Sis Shou-Shou
- Take 6: I'm Sure You Love the Sun (2014) - Sis Shou-Shou
- Take 5: Is There a Black Hole in Your Heart It? (2014) - Sis Shou-Shou
- Take 4: The Sun Will Always There as Long as the Planet Needs- (2014) - Sis Shou-Shou
- Take 3: The Planetary Which Lose the Sun- (2014) - Sis Shou-Shou
- Take 2: (2014) - Sis Shou-Shou
- Take 1: Do you believe in aliens? (2014) - Sis Shou-Shou
2013
Longmen Express (TV Series)
as
Fang Gu (2013)
2013
Tales from the Dark 1
as
Restaurant Owner (segment "Stolen Goods")
2011
I Love Wing Chun
as
Aunt Chun
2010
Just Another Pandora's Box
as
Land Lady
2009
Si shi tong tang (TV Series)
as
Da Chi Bao
2008
Tao hua yun
as
Gao Yajuan
2007
Dong fang hai dao chuan qi
2007
Project A (TV Series)
as
Dou Taitai
2007
The Lady Iron Chef
as
Ching-har
2007
Jeuk sing 3 gi ji mor sam bak fan
as
Auntie Toni
2006
Duk haan yum cha
as
Manny's Mom
2005
Jeuk sing 2 gi ji mor tin hau
as
Auntie Fei
2005
Jeuk sing
as
Auntie Fei / Dorlina
2004
Kung Fu Hustle
as
Landlady
1985
Disciples of the 36th Chamber
1985
Crazy Shaolin Disciples
as
Miao Tsui-Fa
1981
Dreadnaught
as
White Tiger's Wife
1979
The Dragon's Snake Fist (as Phoenix Kim)
1978
Wu da di zi (as Kan-Chia Fong)
1975
The Black Dragon's Revenge
1974
The Man with the Golden Gun
as
Nara - Hip's Niece #1 (uncredited)
1973
Rumble in Hong Kong
as
Ho Mai-Hua (as Chiu Lin)
1973
Not Scared to Die
as
Rickshaw Man's Granddaughter (as Hsiu Lin)
Director
1989
Huo bao xing dong (as Gik-Nam Cheung)
Producer
1989
Huo bao xing dong (producer - as Gik Nam Cheung)
Self
2020
Kung Fu Stuntmen (Documentary)
as
Self
Archive Footage
2022
FRO Thizzle Reviews (TV Series)
as
Self
- Kung Fu Hustle (2022) - Self
2021
V.O.S.: Lo que NO te cuentan (TV Mini Series documentary)
as
Landlady
- Los doblajes que mejoran las películas (2021) - Landlady (uncredited)
2006
The Man with the Golden Gun: Girls Fighting (Video short)
as
Self / Nara - Hip's Niece #1 (as Cheung Chuen Nam)
References
Yuen Qiu Wikipedia
(Text) CC BY-SA