Director

Frank Capra




Music director

Dimitri Tiomkin




Duration




Language

English






Genre

Comedy, Drama, Romance




Screenplay

Robert Riskin




Country

United States






Release date

August 23, 1938 (1938-08-23) (USA)




Based on

You Cant Take It With You 1936 play by George Kaufman and Moss Hart




Writer

Robert Riskin (screen play), George S. Kaufman (based upon the play by), Moss Hart (based upon the play by)




Cast

Jean Arthur

(Alice Sycamore),

Lionel Barrymore

(Grandpa Martin Vanderhof),

James Stewart

(Tony Kirby),

Edward Arnold

(Anthony P. Kirby),

Mischa Auer

(Boris Kolenkhov),

Ann Miller

(Essie Carmichael)


Similar movies

Angel

,

The Piano Teacher

,

Notes on a Scandal

,

Zandalee

,

Lost and Delirious

,

Feast of Love




Tagline

YOU'LL LOVE THEM ALL FOR GIVING YOU THE SWELLEST TIME YOU'VE EVER HAD !
Sweet-natured Alice Sycamore (Jean Arthur) falls for bankers son Tony Kirby (James Stewart). But when she invites her snooty prospective in-laws to dinner to give their blessing to the marriage, Alices peculiar extended family including philosophical grandfather Martin Vanderhof (Lionel Barrymore), hapless fledgling ballerina sister Essie (Ann Miller) and fireworks enthusiast father, Paul (Samuel S. Hinds) might be too eccentric for the staid Kirbys.
Contents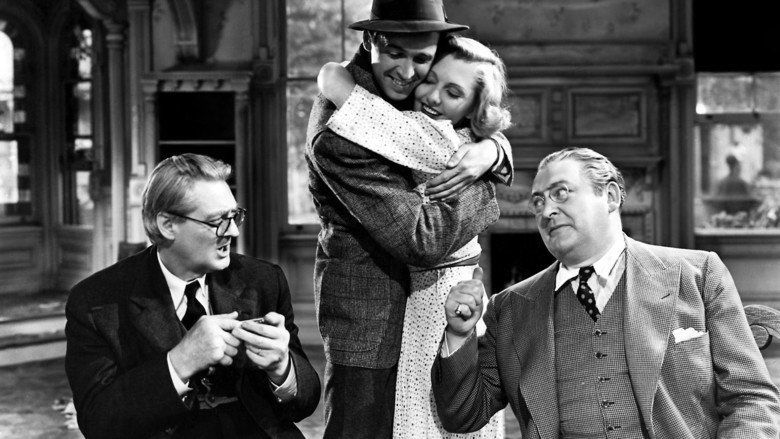 You Cant Take It With You is a 1938 American romantic comedy film directed by Frank Capra and starring Jean Arthur, Lionel Barrymore, James Stewart, and Edward Arnold. Adapted from the Pulitzer Prize-winning play of the same name by George S. Kaufman and Moss Hart, the film is about a man from a family of rich snobs who becomes engaged to a woman from a good-natured but decidedly eccentric family.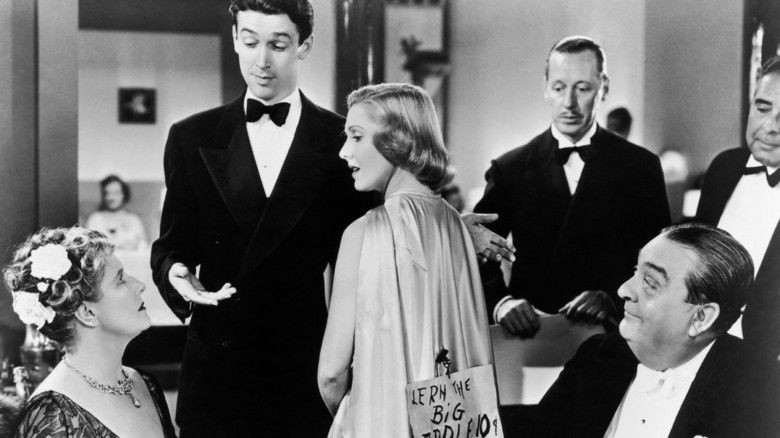 The film received two Academy Awards from seven nominations: Best Picture and Best Director for Frank Capra. This was Capras third Oscar for Best Director in just five years, following It Happened One Night (1934) and Mr. Deeds Goes to Town (1936). It was also the highest-grossing picture of the year.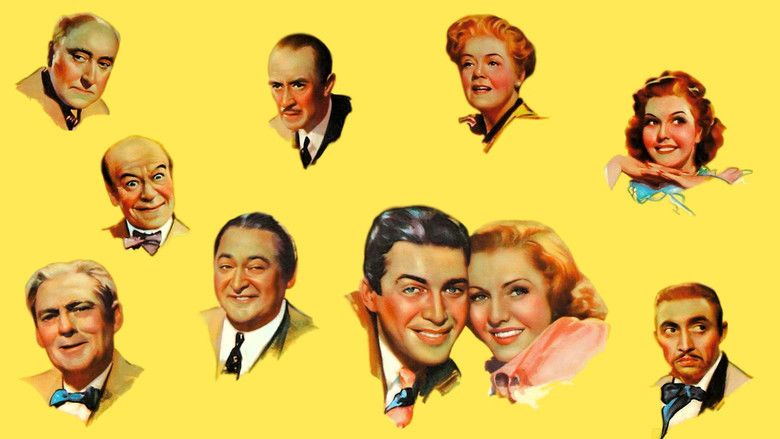 Alice, the only relatively normal member of the eccentric Sycamore family, falls in love with Tony Kirby. His wealthy banker father, Anthony P. Kirby, and his snobbish mother, strongly disapprove of the match. When the Kirbys are invited to dinner to become better acquainted with their future in-laws, things do not turn out the way Alice had hoped.
Plot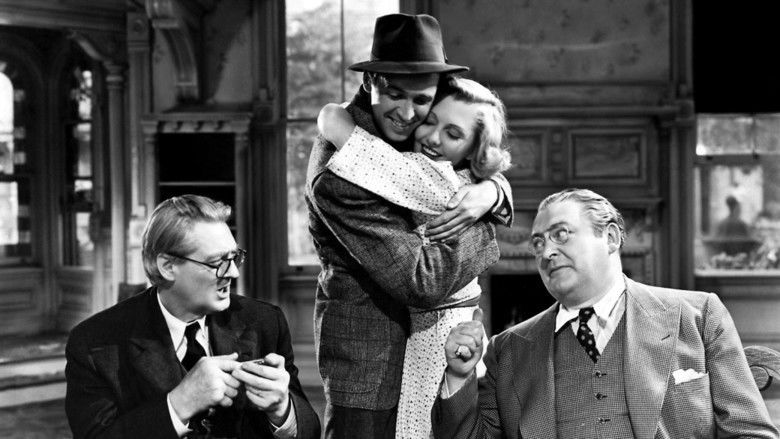 Successful banker Anthony P. Kirby (Edward Arnold) has just returned from Washington, D.C., where he was effectively granted a government-sanctioned munitions monopoly, which will make him very rich. He intends to buy up a 12-block radius around a competitors factory to put him out of business, but there is one house that is a holdout to selling. Kirby instructs his real estate broker, John Blakely (Clarence Wilson), to offer a huge sum for the house, and if that is not accepted, to cause trouble for the family.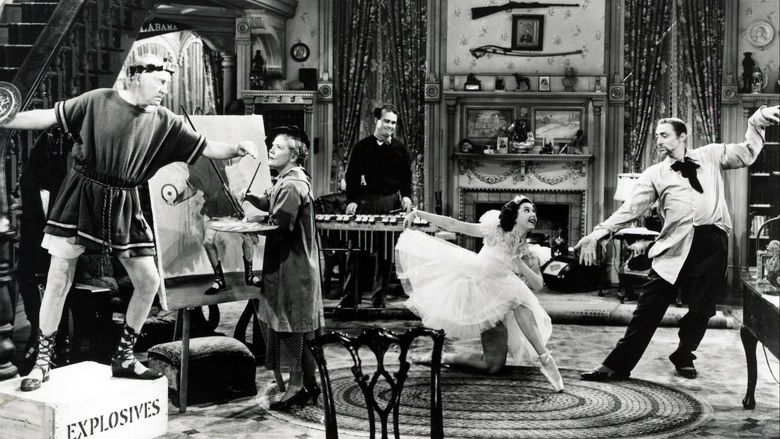 Kirbys son, Tony (James Stewart), a vice president in the family company, has fallen in love with a company stenographer, Alice Sycamore (Jean Arthur). When Tony proposes marriage, Alice is worried that her family would be looked upon poorly by Tonys rich and famous family. In fact, Alice is the only relatively normal member of the eccentric Sycamore family, led by Grandpa Vanderhof (Lionel Barrymore). Unbeknownst to the players, Alices family lives in the house that will not sell out.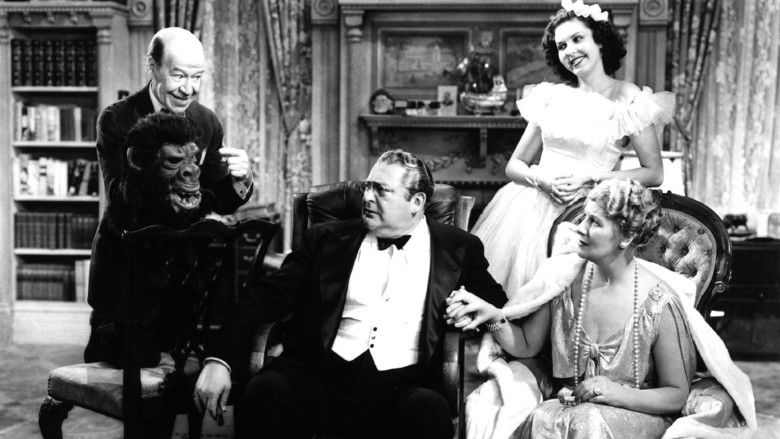 Kirby and the snobbish Mrs. Kirby (Mary Forbes) strongly disapprove of Tonys choice for marriage. Before she accepts, Alice forces Tony to bring his family to become better acquainted with their future in-laws. But when Tony purposely brings his family on the wrong day, the Sycamore family is caught off-guard and the house is in disarray. As the Kirbys are preparing to leave after a rather disastrous meeting, the police arrest everyone in the house for making unlicensed fireworks and disturbing the peace.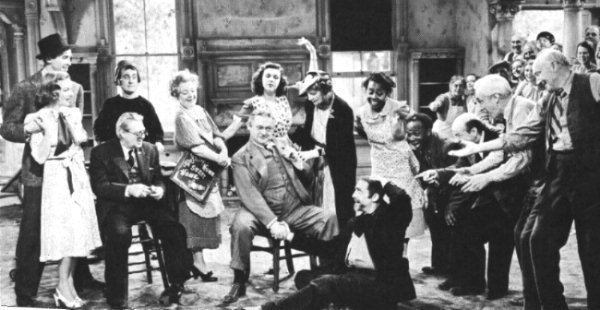 Held up in the drunk tank preparing to see the night court judge, Mrs. Kirby repeatedly insults Alice and makes her feel unworthy of her son. At the court hearing, the judge (Harry Davenport) repeatedly asks why the Kirbys were at the Vanderhof house. When Grandpa says it was to talk over selling the house, Alice has an outburst and says it was because she was engaged to Tony but is spurning him because of how poorly she has been treated by his family. This causes a sensation in the papers, and Alice flees the city.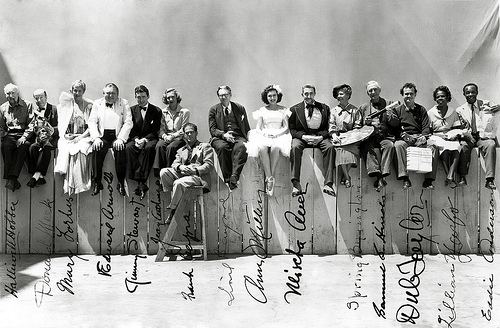 With Alice gone, Grandpa decides to sell the house, thus meaning the whole section of the town must vacate in preparation for building a new factory. Now, the Kirby companies merge, creating a huge fluctuation in the stock market. When Kirbys competitor, Ramsey (H. B. Warner), dies after confronting him for being ruthless and a failure of a man, Kirby has a realization that he does not have any friends – just as Grandpa Vanderhof told him back in the drunk tank.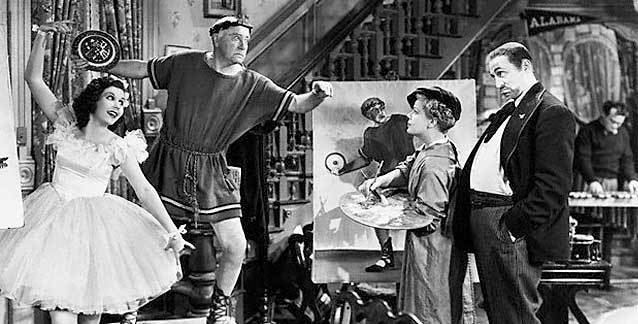 Kirby visits the Vanderhofs as they are moving out of the house, and Kirby lets loose and plays the harmonica and realizes these lower-class people he previously belittled are good people. Alice takes Tony back and the film ends with the Vanderhofs and Kirbys enjoying a meal together.
Production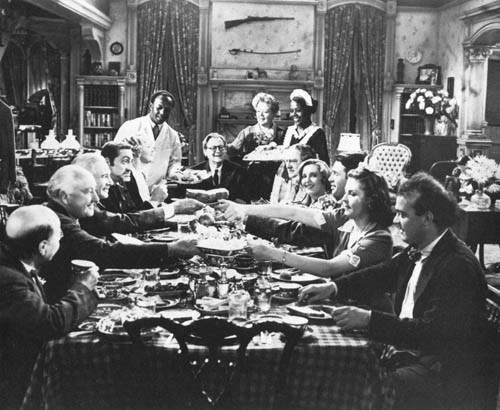 In November 1937, Harry Cohn of Columbia Pictures bought the film rights of the original play for $200,000 (equivalent to $3,281,000 in 2015).
After seeing actor James Stewart portray "a sensitive, heart-grabbing role in MGMs Navy Blue and Gold," Frank Capra casted Stewart for the role of leading male character, Tony Kirby, to "[fit] his concept of idealized America."
Barrymores infirmity was incorporated into the plot of the film. His character was on crutches the entire movie, which was said to be due to an accident from sliding down the banister. In reality, it was due to his increasing arthritis – earlier in the year he had been forced to withdraw from the movie A Christmas Carol. Ann Miller, who plays Essie Carmichael (Ed Carmichaels wife), was only 15 years old when this movie was filmed.
Academy Awards
Wins
Outstanding Production: Columbia Pictures
Best Director: Frank Capra
Nominations
Best Supporting Actress: Spring Byington
Best Writing (Screenplay): Robert Riskin
Best Cinematography: Joseph Walker
Best Film Editing: Gene Havlick
Best Sound Recording: Columbia Studio Sound Department, John P. Livadary, Sound Director
Adaptations to other media
You Cant Take it With You was adapted as a radio play on the October 2, 1939 broadcast of Lux Radio Theater with Edward Arnold, Robert Cummings and Fay Wray.
Digital restoration
In 2013, digital restoration of the film was done by Sony Colorworks. The digital pictures were frame by frame digitally restored at Prasad Corporation to remove dirt, tears, scratches and other artifacts, restoring the film to its original look.
References
You Cant Take It With You (film) Wikipedia
(Text) CC BY-SA
You Cant Take It With You (film) IMDb
You Cant Take It With You (film) themoviedb.org