China




Jiangsu




1.164 million (2000)


2,038.7 km2

Yixing (simplified Chinese: ; traditional Chinese: ; pinyin: ) is a county-level city with a population of 1.24 million administrated under the prefecture-level city of Wuxi in southern Jiangsu province, Peoples Republic of China, and is part of the Yangtze River Delta. With active modern industry as the economical fundamentals, it is more famous for traditional Yixing clay and the pottery made from that—especially the "zisha"-style teapots. It is also famous in China for thousands of scholars and scientists born here, among whom there are 12 academicians of Chinese Academy of Sciences and 13 academicians of Chinese Academy of Engineering.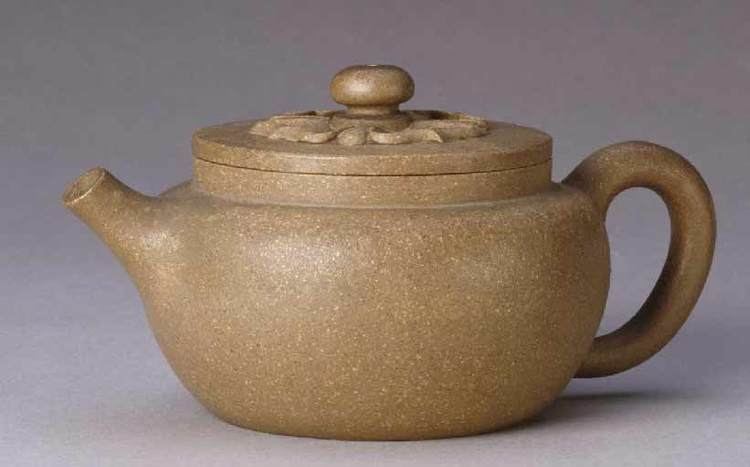 Yixing county was established in 221 B.C.(Qin Dynasty) with the name of Yangxian(??). Between 303 A.D. and 310 A.D., the local aristocrat Zhou Qi who was the eldest son of General Zhou Chu, suppressed rebellions three times. And then Yangxian was renamed Yixing( ??,meaning loyalty and prosperity ) to honor Zhou Qi. In 976 A.D.,Yixing(??) was renamed Yixing(??) as a consequence of avoiding the use of the Kings name (Zhao Kuangyi, Emperor Taizong of Song).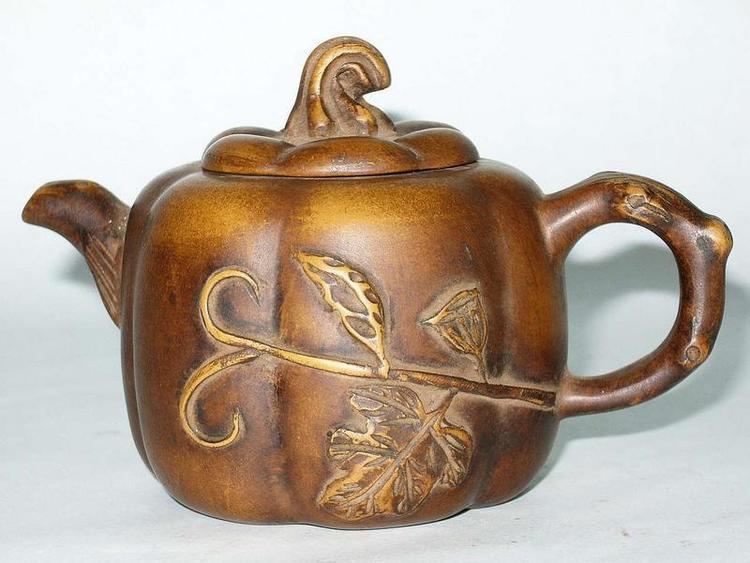 On October 21st 2014, Yixing established a formal sister city relationship with Sanford, North Carolina in the United States under the representation of Yixing Mayor Zhang.

Yixing is famous for its bamboo forest, water-eroded caves and beautiful natural landscapes. There are 5 national AAAA-level scenic areas in Yixing:
Shanjuan Cave
Bamboo Forest
National Longbeishan Forest Park
Tuanjiu Lake
Sacred Region of Taozu
There are some ancient relics like Guoshan Stele (Three Kingdoms period)*Camel Mound (or Luotuo Dun, Neolithic period).
Yixing is among the top 10 county-level cities in China. There are one national Yixing Industrial Park for Environmental Science & Technology and two province-level industrial parks in Yixing.
Yixing Wikipedia
(,)http://www.infernoo.com/ebay/reference/yixing/1.jpg(,)http://www.antiques.com/vendor_item_images/ori_1305_26262714_1082985_18.jpg(,)http://cdn3.volusion.com/t7hmd.deme7/v/vspfiles/photos/YT-ANP-001-2.jpg%3F1372287566(,)http://www.mingwrecks.com/D-351a.jpg(,)https://www.teatrekker.com/sites/default/files/pe-old_aroma-lg.jpg%3F1423066621(,)http://www.antiques.com/vendor_item_images/ori_1305_480871864_1082985_18a.jpg(,)http://upload.wikimedia.org/wikipedia/en/3/36/Yixing_clay_teapot.jpg(,)http://cdn3.volusion.com/t7hmd.deme7/v/vspfiles/photos/YT-ANP-001-8.jpg%3F1372287566
(,)http://www.ameson.org/ahsp/en/images/gallery/Yixing/fish-soup.jpg(,)http://www.ameson.org/ahsp/en/images/gallery/Yixing/lake-grainy.jpg(,)http://media-cdn.tripadvisor.com/media/photo-o/04/14/dc/2a/exterior-day-shot.jpg(,)http://www.destinasian.com/wp-content/uploads/Print_Yixing-All-Day-Dining.jpg(,)https://lh4.googleusercontent.com/-IRn1Y9-87ZU/Uj3cxuCYE1I/AAAAAAAAFuk/dSOybK69dWE/s640/Web_-Yixing-Ballroom-wedding-set-up-latest.jpg(,)http://media-cdn.tripadvisor.com/media/photo-s/04/46/05/74/kempinski-hotel-yixing.jpg(,)http://www.starwoodhotels.com/pub/media/3946/mer3946re.145964_ub.jpg(,)http://media-cdn.tripadvisor.com/media/photo-s/05/10/c7/17/kempinski-hotel-yixing.jpg(,)http://www.starwoodhotels.com/pub/media/3946/mer3946ex.145956_ub.jpg(,)http://www.ameson.org/ahsp/en/images/gallery/Yixing/yixing-jinghu.jpg(,)http://www.destinasian.com/wp-content/uploads/Print_Yixing-Room.jpg(,)https://www.gha.com/var/ezwebin_site/storage/images/files/gha-images/brands/kempinski/kempinski-hotel-yixing/kiwux2_office-lobby/743399-2-eng-GB/KIWUX2_Office-Lobby_property_banner.jpg(,)https://www.gha.com/var/ezwebin_site/storage/images/files/gha-images/brands/kempinski/kempinski-hotel-yixing/kiwux2_elements-dinner/743403-2-eng-GB/KIWUX2_Elements-Dinner_property_banner.jpg(,)http://media-cdn.tripadvisor.com/media/photo-s/05/10/c7/1d/kempinski-hotel-yixing.jpg(,)http://media-cdn.tripadvisor.com/media/photo-s/05/10/c7/1e/kempinski-hotel-yixing.jpg(,)http://www.elitetraveler.com/wp-content/uploads/2012/11/worlds-finest-teas-Yixing-xuan-teahouse-462x346.jpg(,)http://www.kempinski.com/assets/kempinski-hotel-yixing/RestaurantsBars/_resampled/SetWidth1300-Yuanyuan-Chinese-Restaurant.jpg(,)http://www.kempinski.com/assets/kempinski-hotel-yixing/Others/champagne944.jpg
(,)http://images.chinahighlights.com/attraction/yixing/yixing-overview.jpg(,)http://images.chinahighlights.com/attraction/yixing/yixing-transportation.jpg(,)http://www.chinahotelsreservation.com/travel_images/jixi_map.jpg(,)http://media-cdn.tripadvisor.com/media/daodao/photo-s/01/ef/0d/b3/sam-8033.jpg(,)http://www.greatwallvacation.com/UploadFile/news/1324533657655.jpg(,)http://media-cdn.tripadvisor.com/media/photo-s/03/e0/be/a5/yixing-forest-park.jpg(,)http://media-cdn.tripadvisor.com/media/photo-s/03/93/23/b5/howard-johnson-garden.jpg(,)http://media-cdn.tripadvisor.com/media/photo-s/03/c8/cb/39/yixing-china-museum.jpg(,)http://www.sanfordherald.com/archive/x1154813002/g258258000000000000f2e651b9a296429ea76c931615779fa9e492cc49.jpg(,)http://english.wuxitour.com.cn/up_files/yx.jpg(,)http://english.wuxitour.com.cn/up_files/yxzh.jpg(,)http://www.eco-business.com/media/uploads/ebmedia/fileuploads/shutterstock_153132086_news_featured.jpg(,)http://enresource.wuxi.gov.cn/wcmsresource/sitesworld/0276590/web111/uploadfiles//web2010/investment/2010/2/27/854A1F81067F4FCB8FC46FF6561222B0.jpg(,)http://farm6.static.flickr.com/5533/9550630327_876a61d15e.jpg