Yellapur is a town in Uttara Kannada district of Karnataka in the country of India. Arecanut is the primary crop grown in the villages that surround the city, making it one of the major trading centres for the crop. 90% of the people in Yellapur are farmers who grow Arecanut and paddy.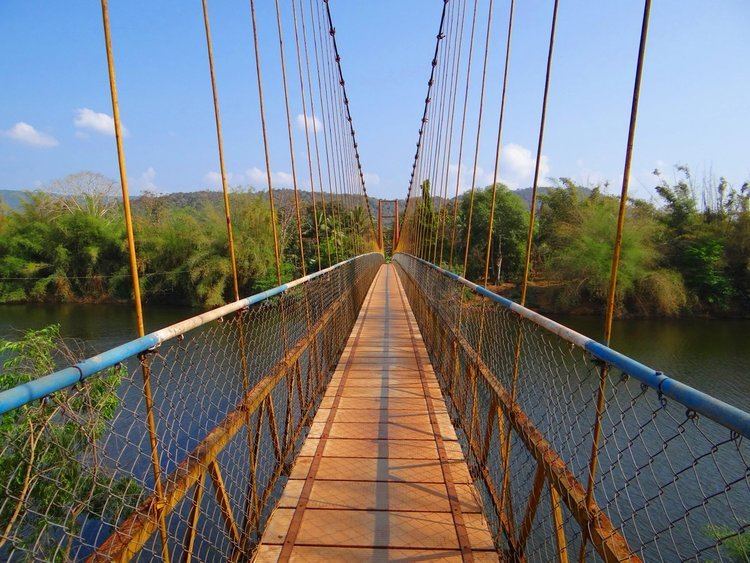 Yellapur is located in the Western Ghats section of Karnataka. Yellapur is located at 14.97°N 74.72°E / 14.97; 74.72. It has an average elevation of 541 metres (1774 feet). Yellapur has two famous natural falls, and many other hills and valleys.
Satoddi Falls: Satoddi Falls is one of the most well-known falls in Karnataka. It is at a distance of 25 km from the town of Yellapur. It is not possible to visit the falls in rainy season. November to April is the best time to visit the falls. On the outskirts of Yellapur, traveling towards Hubli, is the left turn that leads to Satoddi. Part of the road is an all-weather road but a portion, nearly one-third the distance, is not motorable during rains.
Magod Falls: Magod Falls is situated 19 km away from Yellapur, in the village of Magodu. Here, the Bedthi river takes two distinct leaps to hurtle from a height of 650 ft. into a rocky ravine. Near the falls, there is a sunset point called Jenu Kallu Gudda where you can see a beautiful view of the sun set. There is a village called Kalache just 30 km from Yellapur. Hundreds of tourists visit this place every year. On the way from Yellapura to Magod falls, there is a lake in the midst of a forest called Kavdi Kere.
Jenukallu Gudda: Jenu means Honey, Kallu means stone and Gudda means hill. This place is a viewpoint in the Western Ghats, which offers a panoramic view of the hills packed one behind the other. Jenukallu Gudda is situated 17 km from Yellapura. The Bedti River from Magod falls runs across the green hills and descends all the way to join the Arabian Sea beyond the hills. The view of the valley is especially scenic during sunset.
As of 2001 India census, Yellapur had a population of 17,938. Males constitute 51% of the population and females 49%. Yellapur has an average literacy rate of 73%, higher than the national average of 59.5%: male literacy is 79%, and female literacy is 68%. In Yellapur, 12% of the population is under 6 years of age. Kannada is spoken by majority of the people in the region. One of the unique things about Yellapur is that members of an African tribe have lived in the town for several decades.
Karwar eNews (http://www.karwarenews.com) is one of the major local newspaper in the region. Yellapur has been featured on the MTV Sound Trippin show, hosted by Sneha Khanwalkar.