Country

India




State

Karnataka





Language spoken

Kannada




District

Chamarajanagar





Map of Yelandur
Yalandur is a small taluka town in Chamarajanagara district in the Indian state of Karnataka. It has historic and cultural importance in this region.
Contents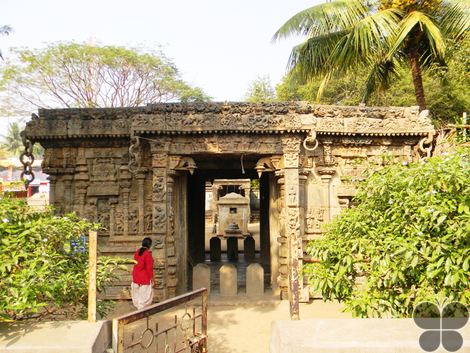 Geography
Yelandur is located at 12.07°N 77.03°E / 12.07; 77.03. It has an average elevation of 555 metres (1820 feet).
Demographics
As of 2001 India census, Yalandur had a population of 8583. Males constitute 51% of the population and females 49%. Yalandur has an average literacy rate of 58%, lower than the national average of 59.5%: male literacy is 65%, and female literacy is 50%. In Yalandur, 10% of the population is under 6 years of age.
Location
Yalandur is the smallest Taluk of Chamarajanagara district in Karnataka state of India. It consists of 33 villages. It is situated about 60 km south-west of Mysuru and about 150 km south of Bengaluru on National Highway NH 209. In history it was called as Ramachndra yelanbure. Later on it changed into Yalandur.
Historic importance
It was under the rule of the Vijayanagara Empire in the 15th and 16th centuries. When it came under the rule of Wadiyar dynasty of Mysuru, in the early 18th century, Dewan Purnaiah, a notable Dewan of Kingdom of Mysore from here, was gifted the Jagir of Yalandur and its surrounding villages by Krishnaraja Wodeyar III - the King of Mysuru, in appreciation of the great service rendered to the Mysuru State by Purnaiah as Dewan or the Prime Minister. Purnaiah was instrumental in making the Mysore State into a strong empire and greatly admired, as son of the soil, for having developed the region with several visionary works.
Temples
Gaurishvara temple was built in 1550 A.D during the reign of Devabhupala (Singadepa). This temple was rebuilt in 1654 -1655 by Muddabhupa, grand son Devabhupala, as the old temple was highly dilapidated. The temple has some unique features which makes it very distinctive. Though there is no towering entrance gopura (as is common in South Indian temples), it has a mahadwara or gate called "Bale Mantapa" (Bangle entrance) which has exquisitely stone carved themes, on the walls and pillars, depicting mythological stories of Andhakasura [1] (slaying of demon Andhakasura), Narasimha (half man – half lion god) in various manifestations of Dakshinamurthy and Sharaba, Bhairava, Kalingamardhana Krishna, Vali and Sugriva. Monolithic stone chains (stone carved rings - 20 cm each) adorn the four corners and the door side of the entrance which gives the name of Bale (Bangle) Mantapa to the temple entrance.
Another important temple in the town is Varahaswamy Temple. Varaha is the third avatar of Vishnu. A very rare temple of this kind. Every year on the day of Holi, a festival of colors there will be a procession of God varaha in around the temple. One more curious thing in the temple is the idol Ganesha which is there in south-west corner, is believed to be more worshiped God in the town. It is a very small idol and there is evidence that it is growing in the shape of Ganesha.
Tourism
B R Hills is one of the major tourist destinations in the taluk. At a height of 5,091 feet above sea level, this hill stretches from north to south for about 16 km. All round are deciduous trees. And roaming amidst the long grass and tall trees are animals.
K.Gudi(Kyathadevaraya Gudi) in B.R.Hills: This is an unmatched combination of holiday at a hill-station and an opportunity for exploration of the wildlife. The resort is located in the heart of the Biligiri Rangaswamy Sanctuary (B R Hills
The famous poet Sri Shadakshara was from Yalandur. The temple in the town is well known for ornate chains carved out of granite stone.
References
Yelandur Wikipedia
(Text) CC BY-SA