Yasuyuki Kazama (風間靖幸, Kazama Yasuyuki, born 1 February 1970, Nagano, Japan) is a drifting driver from Japan.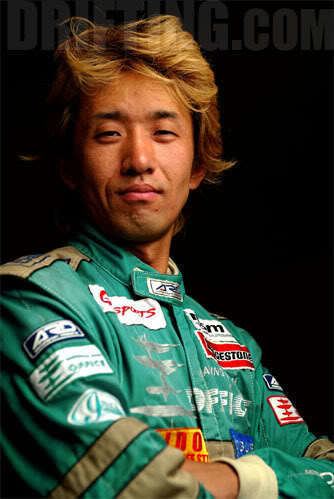 Kazama was first introduced to drifting at age 17 when he watched Gengo-San, who later became his spotter and mentor, drifting on a touge.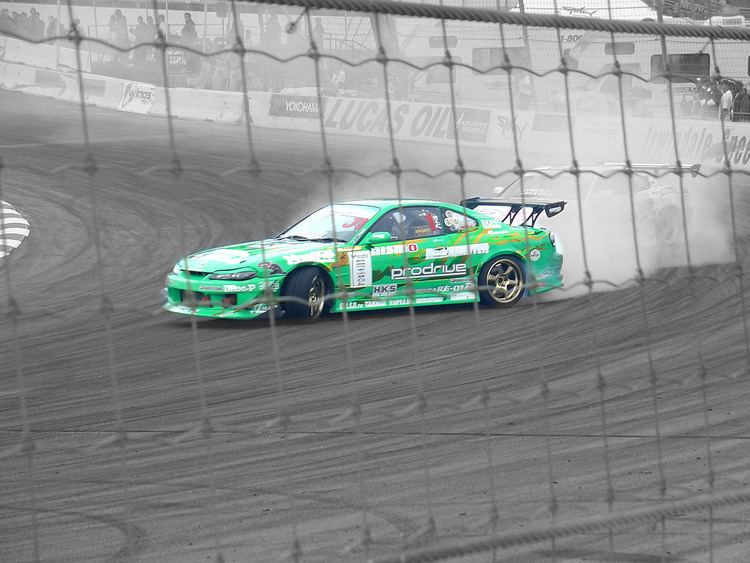 As soon as he got his driving licence he began drifting in his Toyota Corolla Levin AE86 with the proceeds of his job in a filling station. He later escaped death when his car slid down underneath a crash barrier and fell 30 feet down the mountain.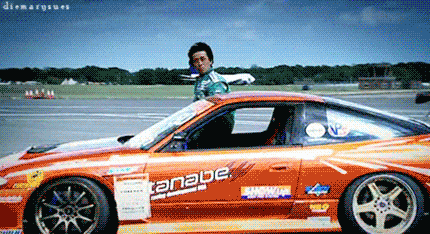 He later made a name for himself in drifting contests, driving a Nissan Silvia S14, and became one of the first drivers to use an S15 for drifting and was heavily in debt until his patience paid off when he was sponsored by Kei Office, a tuning company which was owned by Keiichi Tsuchiya whom he later worked for as a mechanic. From when he first started in D1GP series at the end of 2000, he had moderate success, but when he teamed up with Gengo, things started to pay off when he took up a runner-up spot at Round 2 in 2002 and then won his first event at Round 1 in 2004 in Irwindale only beating Masao Suenaga by 1 point.
He is known as Waku Waku Kun or Rodeo Clown due to his reputation as a clown within the series and his being well known for his Rodeo Drift, a form of doughnutting by sitting on the driver's door of the car which he first practiced at the Big-X events, then later at D1GP pre-tsuisou rounds warm-ups in 2004 when he changed the side windows of his car to make it possible to perform the trick. Starting on August 31st, 2005, Kazama had left Kei-Office to start up his own shop called Rodextyle, but continued to support Keiichi's company as the sponsor driver until 2007. Kazama is also known in the United Kingdom for his only mainstream TV appearance outside Japan in the BBC2 show Top Gear, in which he teaches Richard Hammond drifting in a stock Vauxhall Monaro VX-R. As with the rising popularity of the drifting scene there, he has since made two appearances in both Autocar in April 2006, driving a Caterham Seven and February 2007 issue of the Octane.[1]