1.818 million (2005)




Catholic University of Central Africa


180 km2


Centre




Benedictine Museum of Mont-Febe, Afhemi Museum, Cameroon Art Museum, Mvog-Betsi Zoo



Yaounde ( or , German: Jaunde) is the capital of Cameroon and, with a population of approximately 2.5 million, the second largest city in the country after the port city Douala. It lies in the centre of the nation at an elevation of about 750 metres (2,500 ft) above sea level.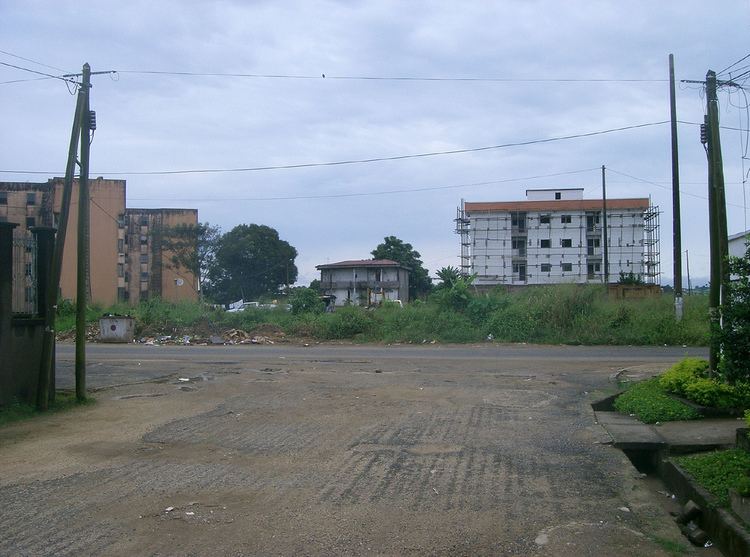 The outpost of Epsumb or Jeundo was founded between the Nyong and Sanaga rivers at the northern edge of the areas forests in 1887, 1888, or February 1889 by the German explorers Lt. Kund and Tappenbeck by the agreement of the chiefs of Ela Esono. From December 1889 to May 1895, it was occupied by the German botanist August Georg Zenker as an agricultural research station named Jaunde after the local Yaunde or Ewondo people. His settlement served as a base for the areas rubber and ivory trade, purchasing these from the natives in exchange for imported clothing and iron. It was also known in English as Yaunde Station. Major Dominiks establishment of a military garrison at the site in 1895 permitted a Pallotine mission and religious school at nearby Mvolye (now a suburb).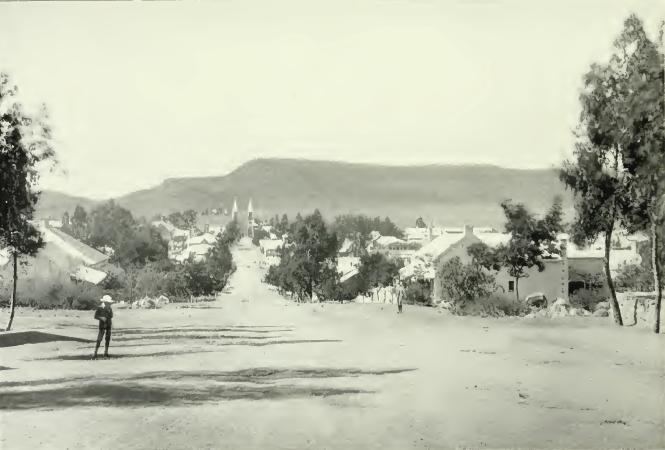 During World War I, Jaunde was occupied by Belgian troops from the Congo. After Imperial Germanys defeat in that war, France held eastern Cameroon as a mandate of the League of Nations and Yaounde was chosen to become the capital of the colony in 1922. Douala long remained the more important settlement, but Yaounde saw rapid growth after 1957 due to the cocoa crisis and unrest along the coast. It continued as the seat of government for the Republic of Cameroon upon its independence.
Most of Yaoundes economy is centered around the administrative structure of the civil service and the diplomatic services. Due to these high profile central structures, Yaounde enjoys a relative higher standard of living and security compared to the rest of Cameroon.
The city centre houses government offices, some hotels, and the central market. The Bastos district, with most homes owned by Cameroonians, is home to foreign embassies and the expatriate European community (drawn mainly from the diplomatic corps). The presidential palace and compound is in the Etoudi district.
Also found in Yaounde are:
the Cathedrale Notre Dame des Victoires, seat of the Archdiocese of Yaounde
the Basilique Marie-Reine-des-Apotres, built on the site of the first missionary church in Cameroon
the Cameroon Art Museum (located in a former Benedictine monastery)
the Cameroon National Museum (located in the former presidential palace)
the Blackitude Museum
the Afhemi Museum
the Reunification Monument
the Sport Palace (Palais des Sports)
There is a small zoo in the Mvog-Betsi neighbourhood. Yaounde has a small assortment of nightclubs and restaurants.
A distance outside Yaounde is the NGO Ape Action Africa, which rescues and rehabilitates Great Apes threatened with extinction by the illegal bushmeat and deforestation trades.
Yaounde Wikipedia
(,)http://farm1.static.flickr.com/122/289775569_f9501c9a6c_b.jpg(,)http://upload.wikimedia.org/wikipedia/commons/8/8d/Bloemfontein,_from_the_South_-_c1900.JPG(,)http://1.bp.blogspot.com/-jN0-om3FxVk/UeMLtuuN1bI/AAAAAAAAIxY/tKdSurJi698/s1600/IMG_20130713_105053-765076.JPG(,)https://espngrantland.files.wordpress.com/2014/06/cameroon.jpg(,)https://espngrantland.files.wordpress.com/2014/06/embiid1.jpg%3Fw%3D1003(,)https://missafricablogzine.files.wordpress.com/2011/12/finals1.jpg(,)http://upload.wikimedia.org/wikipedia/commons/2/2d/Centre_Province_Yaound%25C3%25A9_002.JPG(,)http://static-content.springer.com/lookinside/chp%253A10.1007%252F978-1-4419-6250-8_5/000.png(,)http://www.soschildrensvillages.org.uk/images/general/sos-childrens-village-yaounde-cameroon.jpg(,)http://us.123rf.com/450wm/mirage3/mirage31302/mirage3130200002/17743012-early-morning-lights-on-a-typical-central-african-metropol-developping-country-yaounde-cameroon.jpg(,)http://neverthesamedotorg.files.wordpress.com/2014/06/yo-tyme-mith-mixed-media.jpg
(,)http://www3.hilton.com/resources/media/hi/YAOHITW/en_US/img/shared/full_page_image_gallery/main/HL_ovive05_38_675x359_FitToBoxSmallDimension_Center.jpg(,)http://www3.hilton.com/resources/media/hi/YAOHITW/en_US/img/shared/full_page_image_gallery/main/hi_lesafoutier04_2_675x359_FitToBoxSmallDimension_Center.jpg(,)http://www3.hilton.com/resources/media/hi/YAOHITW/en_US/img/shared/full_page_image_gallery/main/HL_lesafoutier_37_675x359_FitToBoxSmallDimension_Center.jpg(,)http://media-cdn.tripadvisor.com/media/photo-s/06/cd/14/7d/hilton-yaounde.jpg(,)http://media-cdn.tripadvisor.com/media/photo-s/02/82/6e/d1/filename-chezwou5-jpg.jpg(,)http://www3.hilton.com/resources/media/hi/YAOHITW/en_US/img/shared/full_page_image_gallery/main/HL_lepachy2_36_675x359_FitToBoxSmallDimension_Center.jpg(,)http://exp.cdn-hotels.com/hotels/1000000/190000/185200/185147/185147_109_z.jpg(,)http://assets.hospitalityonline.com/photos/employers/234316/58344_l.jpg(,)http://www.live.mboa.info/mirror/1412932128/cache/restaurant-jc-residency-restaurant-0-79-550x284-4-re0fea.jpg(,)http://media-cdn.tripadvisor.com/media/photo-s/06/cd/14/43/hilton-yaounde.jpg(,)http://www.wasamundi.com/farm/access/var/watermark/wtmk_1411139010Yao-Ba-Yaounde-Cameroun-10.jpg.jpg(,)http://media-cdn.tripadvisor.com/media/photo-s/02/cb/6f/c4/hilton-yaounde.jpg(,)http://www.wasamundi.com/farm/access/var/watermark/wtmk_1411139059Yao-Ba-Yaounde-Cameroun-15.jpg.jpg(,)http://www.tnetnoc.com/hotelphotos/756/28756/2631759-Hilton-Yaounde-Suite-2-DEF.jpg