China




Hubei




Xianning University


9,861 km2

Xianning (simplified Chinese: ; traditional Chinese: ; pinyin: ) is a prefecture-level city in southeastern Hubei province, Peoples Republic of China, bordering Jiangxi to the southeast and Hunan to the southwest. It is known as the "City of Osmanthus".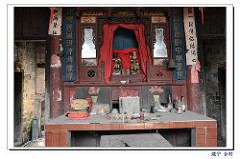 Xianning is located in southeastern Hubei province, just south of Wuhan, between the southern bank of the Yangtze River in the north and the Mufu Mountains in the south. It borders Jiangxi to the southeast and Hunan to the southwest. It is called Hubeis southern gateway. Xianning is hilly and mountainous (especially in its southern part), with some flatlands (mostly in the north) and lakes. Its area is 1,501 square kilometres (580 sq mi), 56% of which is forested.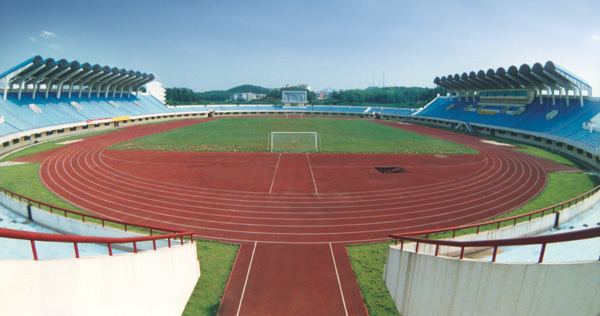 Xiannings climate is temperate/continental. Average annual temperature is 17 °C and precipitation is 1,400 millimetres (55 in).
Agriculture and forestry are two of Xiannings biggest industries. It is known by the three names, "City of Osmanthus", "City of Nan Bamboo", and "City of Tea". There are more than 1 million mu (~151,822 English acres) of "Nan" Bamboo, 30,000 Chinese acres of osmanthus, and more than 150,000 Chinese acres of tea.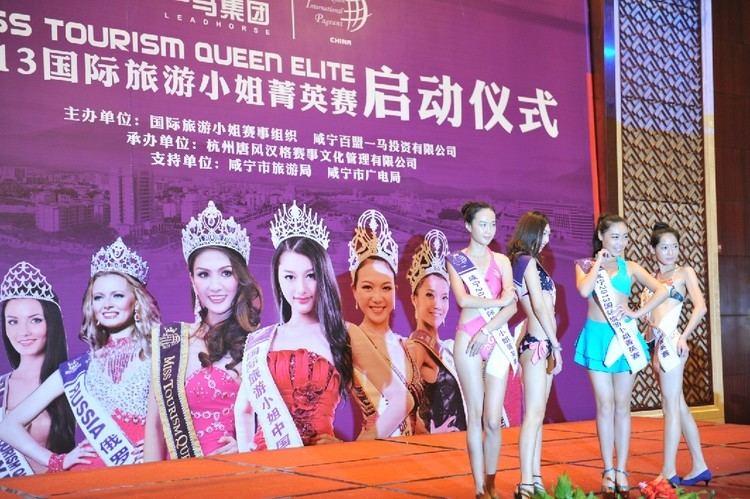 Xiannings biggest tourist draw is its natural scenery. There are many sites including Taiyi Cave (), Star Bamboo Sea (), Mount Jiugong (, in Tongshan County), Lushui Lake (), as well as the historical site the Chibi Ancient Ruins ().
At the "Underground Project 131" site, some 15 kilometres (9.3 mi) southeast of downtown Xianning (within Xianan District, tourists can visit a system of underground tunnels that were built in 1969-71 to accommodate national military headquarters in the case of a war, but never used.
Xianning Wikipedia
(,)http://farm5.static.flickr.com/4030/4583923160_3ca9c9323c_m.jpg(,)http://www.cn15mcc.com/upLoad/album/month_1306/201306161710389178.jpg(,)http://farm5.static.flickr.com/4022/4583919890_6a16d3f96c_m.jpg(,)http://farm5.static.flickr.com/4034/4583930094_3fbd8e40fa_m.jpg(,)http://upload.wikimedia.org/wikipedia/commons/thumb/a/af/Stadtrand_Xianning.jpg/1280px-Stadtrand_Xianning.jpg(,)http://hubei.chinadaily.com.cn/travel/images/attachement/jpg/site1/20111121/0023ae9897011033fad812.jpg
(,)http://en.vhotel.org/hotel_images/24769_7_2.jpg(,)http://en.vhotel.org/hotel_images/24769_7_3.jpg(,)http://en.vhotel.org/hotel_images/24769_7_1.jpg(,)http://www.vhotel.org/hotel_images/24767_7_4.jpg(,)http://www.vhotel.org/hotel_images/24767_7_3.jpg(,)http://en.vhotel.org/hotel_images/24769_7_4.jpg(,)http://images4.c-ctrip.com/target/hotel/90000/89629/6199077ED5474492A5B2CA35B9610019_550_412.Jpg(,)http://images4.c-ctrip.com/target/hotel/90000/89629/A0058678DA6F493BAA40F523E74D443D_550_412.Jpg(,)http://www.chinahotelbooking.com/photos/76775/51CA410D-1EB1-47E5-B8FD-20DE0E31D0CC.jpg(,)http://www.vhotel.org/hotel_images/24767_7_2.jpg(,)http://www.chinahotelbooking.com/photos/76775/EBEBC49C-86F1-4306-83A3-370456875858.jpg(,)http://images.trvl-media.com/hotels/7000000/6670000/6668100/6668047/6668047_1_y.jpg
(,)http://english.xianning.gov.cn/zw_english_xnxw/zw_english_xnyw/201308/W020130819644620612207.jpg(,)http://www.scmp.com/sites/default/files/styles/980w/public/2014/08/26/scmp_01oct13_ns_mainland9_sam_4513a_38444863.jpg%3Fitok%3DCbmVdMd0(,)http://upload.wikimedia.org/wikipedia/commons/7/70/Xianning-tourist-attractions-road-sign-9734.jpg(,)http://en.hubei.gov.cn/hubei_info/administrative/201305/W020130521541436351764.jpg(,)http://english.xianning.gov.cn/zw_english_xnkj/zw_english_xnxx/201203/W020120312558307930449.jpg(,)https://www.scmp.com/sites/default/files/styles/486w/public/2014/05/24/n1.gif%3Fitok%3DRz8hHTNv(,)http://www.study-in-china.org/UploadFiles/Search/2009062612025037333.jpg