His net worth is about $7.4 billion USD.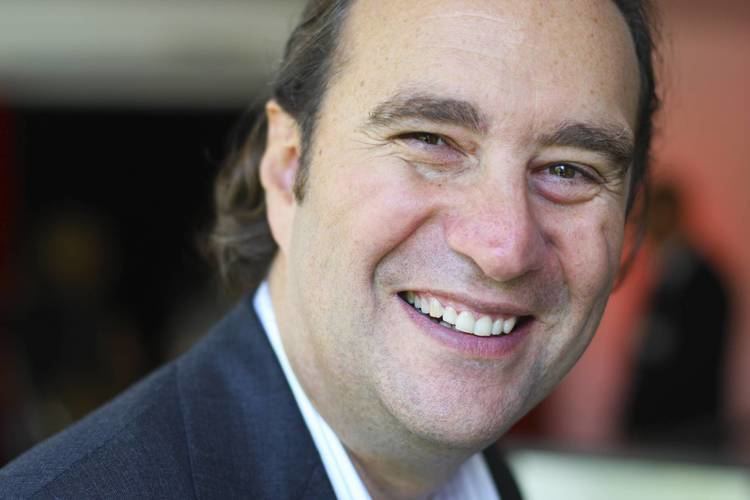 Xavier Niel was born in 1967 in the suburbs of Paris. Niel started early by developing telecommunication and data services and embarked at a young age on an entrepreneurial career soon after his father gave him a Sinclair ZX81 computer as a birthday present. At 19, he successfully created then sold his first company, a Minitel (a French forerunner of the internet) service company. This minitel-site provided sex oriented chat services. In 1995, he invested in the first Internet Service Provider in France, World-NET, created the previous year by Sébastien Socchard, Philippe Langlois and Pierre Séguret. This company was sold the year before the internet bubble burst.
After taking over a company subsequently renamed Iliad, Xavier Niel launched in 1996 the 1st reversed directory service on the Minitel. This service is still responsible for 1 million euros of revenue per year for Iliad.
In 1999, he created Free, a French Internet service provider. The name came from the fact that modem access was really free, which caused some stir among other (non-free) French Internet providers, as well as it raised some questions about Free's business model. In 2002, Free launched a broadband package at a low price (€29.99 per month), which became the benchmark in the market. At the same time, Free developed and launched the Freebox: the first triple-play multi-service box in France. The free modem service had brought to the company a strong potential customers portfolio, many of them switching to the broadband for the sake of comfort.
Niel remains Iliad's majority shareholder, holding 63.93% of the share capital.
In March 2010, Xavier Niel cofounded with Jeremie Berrebi Kima Ventures, a fund dedicated to invest in 50 to 100 startups a year everywhere in the world. Kima Ventures already invested in 330 companies from February 2010 to August 2014 in 32 countries. Business Insider described Xavier Niel and Jeremie Berrebi as almost certainly the most active angel investors in the world.
In late 2010 Niel was a member of a group of investors which acquired a controlling stake in the newspaper Le Monde.
In 2012, he created Free Mobile, which revolutionizes mobile telephony in France, with a 25 US$ plan, including unlimited voice calls, text and data (3G/4G).
In 2013, Xavier Niel created a school named 42, which is a free tech school with no teachers, no books, no tuition for 1000 people every year.
In 2014, Cable & Wireless Communications (CWC) sold its 55% economic interest in Monaco Telecom to NJJ Capital, an investment vehicle controlled by Xavier Niel for US$445 million.
On 28 May 2004, Xavier Niel was indicted and detained for a month for alleged procuring and misuse of company assets, which occurred in several sex shops in which he was a shareholder. On 30 August 2005, a Nolle prosequi was pronounced for the procuring part of his indictment, but on 13 October 2006, he was given a 2 years suspended prison sentence for the misuse of company assets.