Albums

From Ravel to Vangelis







Children

Nicholas Varnus, Daniel Varnus

Parents

Xaver Varnus, Terezia Varnus

Similar

Balázs Szabó, Zsuzsa Elekes, János Sebestyén
Xaver varnus organ plays pastorale by tibor pik thy
Xaver Varnus (born 29 April 1964 in Budapest) is a Hungarian organist, improvisor, writer, and television personality.
Contents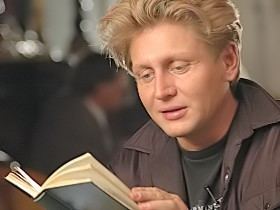 The great chaconne by j s bach xaver varnus organ
Life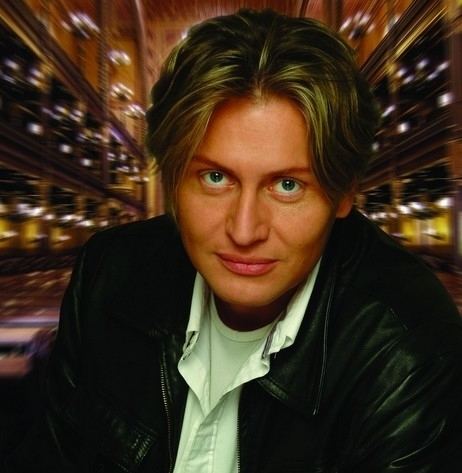 Born in Budapest, the first child of a mathematician mother and a jazz pianist father, he knew by the age of six exactly what he would become. His first piano teacher was Emma Németh, one of the last pupils of Claude Debussy. At sixteen, he undertook his first concert tour of Europe. In 1981 Varnus left Hungary to study with the formidable Pierre Cochereau, the late organist of Notre Dame de Paris.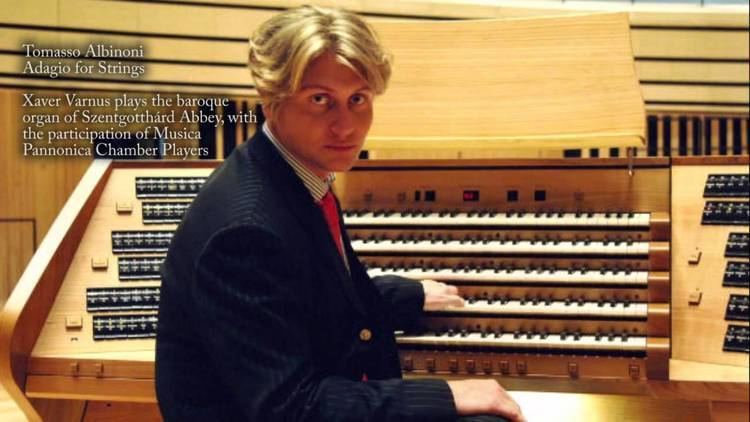 Varnus made his North American debut on 5 May 1985 to a three-thousand-strong audience at the Basilica of the National Shrine of the Immaculate Conception in Washington, D.C. He has played virtually every important organ in the world, including those in Bach's St. Thomas Church, Leipzig, Notre Dame de Paris, Saint-Sulpice, Paris and Saint-Eustache, Paris, Moscow Conservatory, as well as the largest existing instrument in the world, the Wanamaker Grand Court Organ in Philadelphia. In October 2005, he performed in concert to a sold-out house in the 4,000-seat Canterbury Cathedral in England. In 2006, to celebrate the 25th anniversary of his concert debut, he played a sold-out concert on the legendary Cavaillé-Coll organ in the Church of Saint-Sulpice, Paris. In 2006, he performed the inaugural concert at the Palace of Arts, one of the largest concert halls in Europe. Perhaps the most daring concert Xaver Varnus ever played was at the Dohány Street Synagogue in Budapest, in 2002. Four hours before the concert, even standing places could hardly be found in the church, and 7,200 people were sitting and standing to listen to the legendary improvisor's fiendish virtuosity. One of the greatest European musical sensations of 2009 was the joint concert by the superb French jazz pianist Jacques Loussier and Xaver Varnus, who played to an absolutely packed house at the Palace of Arts. In July 2013 he played the opening night of the Berlin International Organ Summer Festival on the great Sauer Organ of the Berliner Dom. On August 23, 2014, to celebrate his 50th birthday, he gave a recital to a sold-out house in Bach's legendary Thomaskirche, Leipzig.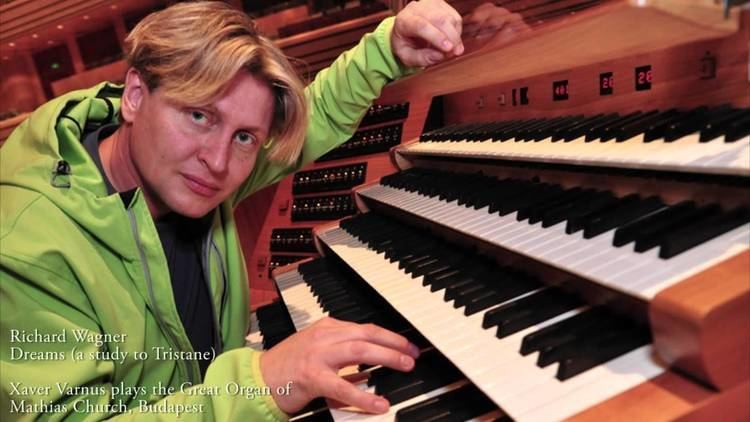 In the tradition of the legendary American organist, Virgil Fox, Varnus expanded upon a practice he had begun years earlier of speaking to the audience from the stage, discussing the music and bringing a new dimension to his concerts. Varnus is credited with bringing the music of Johann Sebastian Bach to young people with an innovative and exciting style, although he often drew adverse criticism from some of his colleagues in the organ world and from those music critics who found his approach too flamboyant. His televised concert and lecture series started in 1992 at the Magyar Televízió (Hungarian State Television), followed by the extraordinary Young People's Organ Concerts in 2002, which extended over eight seasons. He is perhaps the most influential figure in Hungarian classical music in the first decade of the twenty-first century. Organist, improvisor, author, lecturer and often controversial media personality, Xaver Varnus has had a dramatic impact on the popular audience's acceptance and appreciation of classical music. Over the course of his short career, Xaver Varnus has played to more than six million people worldwide, recorded 51 albums, made sixty concert films, and written five books. His videos have surpassed 2 million views on YouTube. His 2007 Sony BMG released Four Times Platinum collection ("From Ravel to Vangelis") has become the number one best-seller of organ recordings ever published.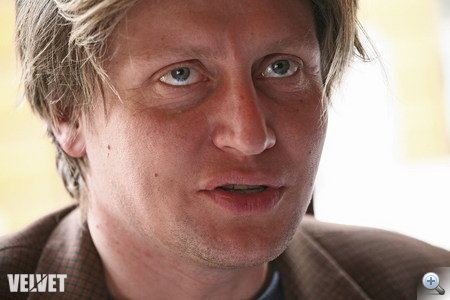 "In a world too long dominated by organists with little imagination, little talent, and little technique, Xaver Varnus, 22, who has gobs of all three, should make friends quickly." These lines are by the distinguished North American critic Arthur Kaptainis writing in The Gazette (Montreal) on 20 August 1986. Twenty years later, leading Hungarian music critic Miklós Fáy wrote: "Xaver can talk in the language of the people and has made thousands interested in his concerts. If anyone can make classical music attractive, he can. He can play the organ, he is cultured, and he is a modern figure from every perspective who can prove with his personality that it is not just the losers who listen to Bach and who have missed out on everything and so prove themselves and each other in a secret circle, that he is the real thing and not a delusion." A Canadian citizen since 1984 Varnus has been married twice, and has two children in Canada: Daniel (born 1985) is a mechanical engineer and Nicolas (born 1987) is a professional snowboarder. Most of the time, Mr.Varnus resides at Villa Varnus, a beautiful historical country estate of the Varnus family, near Lake Balaton in Hungary, which was his official residence until early 2016 when he bought an apartment in Berlin.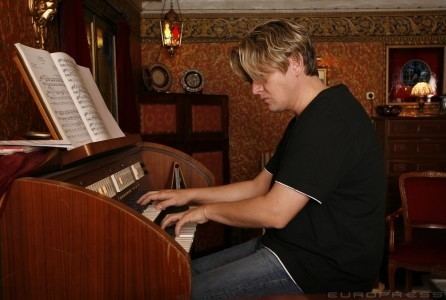 Varnus has received many honors, including the Great Cross of Civil Merit of the Republic of Hungary, the highest honor for important figures in the history of the country.
Discography
Varnus Xaver Recital in Matthias Church in Budapest (LP, Hungaroton, 1990)
Varnus Plays Bach and Improvise at the Great Organ of the Church of the Holy Spirit in Budapest (LP, Festival Art, 1990)
Organ Magic: Legendary virtuoso Xaver Varnus plays the baroque organ of Szentgotthárd Abbey (1992, Hungaroton; Bach, Mozart, Albinoni)
Varnus Plays Bach (1994, Kodály Conservatory Organ, Kecskemét )
The Art of Improvisation (CD, 1995, CBC)
Villon Dance Macabre (Aquincum Archive, 1997; with György Faludy)
The great organ of Matthias Church in Budapest: the legendary 1997 Christmas concert by Xaver Varnus (1998; Léon Boëllmann, Richard Wagner, Charles-Marie Widor, Louis Daquin, Edward Elgar)
Four legendary organists, four improvisations (Aquincum Archive, 1998; Pierre Cochereau, Jean Guillou, Melinda Kistétényi, Xaver Varnus)
Winter Garden anno 1900 (2000; Marc-Antoine Charpentier et al.)
The great masters of Improvisation: György Faludy & Xaver Varnus in concert in the Church of the Holy Spirit in Budapest (DVD, Alexandra Publishing House, 2000)
Xaver Varnus Plays The Great Organ of the Dohány Street Synagogue in Budapest – The Greatest Organ Recital Ever (Alexandra Publishing House, 2002)
Xaver Varnus Organ Recital Canterbury Cathedral (2004, DVD, Aquincum Archive Release; Louis-Nicolas Clérambault, César Franck, Johann Sebastian Bach, Dezső Antalffy-Zsiross)
The legendary organist Xaver Varnus plays Bach at the Kőbánya Presbyterian Church (2005, Aquincum Archive Release, DVD)
From Ravel to Vangelis (CD, Sony BMG, 2007) – Four Times Platinum Recording.
My Life is the Organ (Sony BMG, 2007, Portrait-DVD)
Rain, Midnight, Cathedral and Organ Recorded in the Protestant Great Church of Debrecen (CD, 2008, Transatlantic Artists of Canada)
From Bach to Star Wars (CD, Sony BMG, 2008)
Classic and Jazz (CD, Sony Music Entertainment, 2009)
Xaver Varnus plays Bach and Mozart on the Szentgotthard Abbey Organ (CD, EMI, 2010)
Two living legends together:: Xaver Varnus and Felix Lajko in concert at the Palace of Arts (CD-DVD, Palace of Arts, 2013)
References
Xaver Varnus Wikipedia
(Text) CC BY-SA