Poland




632,561 (2010)


292.92 km2


10th century




Rafal Dutkiewicz




Raclawice Panorama, Centennial Hall, Market Square - Wroclaw, Wroclaw Cathedral, Wroclaw Fountain




Wroclaw University of Technology, University of Wroclaw, Wroclaw University of Economics, Wroclaw University of Environmental and Life Sciences, Wroclaw Medical University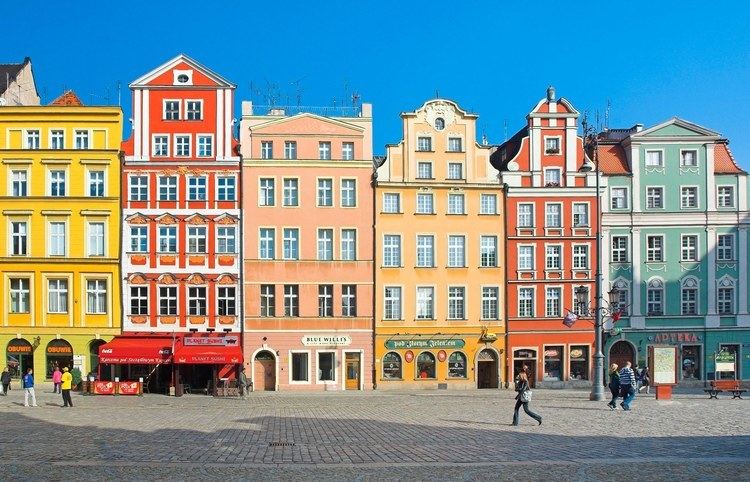 Wroclaw ( German: , known also by other alternative names) is the largest city in western Poland. It is situated on the River Odra (Oder) in the Silesian Lowlands of Central Europe, roughly 350 kilometres (220 mi) from the Baltic Sea to the north and 40 kilometres (25 mi) from the Sudety Mountains to the south. Wroclaw is the historical capital of Silesia and Lower Silesia. Today, it is the capital of the Lower Silesian Voivodeship.
The population of Wroclaw in 2014 was 633,802, making it the fourth largest city in Poland, classified as a Global city by GaWC, with the ranking of high sufficiency.
Wroclaw was highly ranked in the Mercer 2015 Quality of Living rankings as having "a thriving cultural and social environment"
Wroclaw is the only Polish city in the top ten places to visit in the ranking of the British newspaper The Guardian.
At various times in history it has been part of the Kingdom of Poland, Bohemia, Hungary, the Austrian Empire, Prussia and Germany. It became part of Poland in 1945, as a result of the border changes after the Second World War.
The city will be European Capital of Culture, World Book Capital and will host the Theatre Olympics and the European Film Awards in 2016.
In ancient times at or near Wroclaw there was a place called Budorigum. It has been mapped to the ancient Ptolemy map of the years 142-147 AD.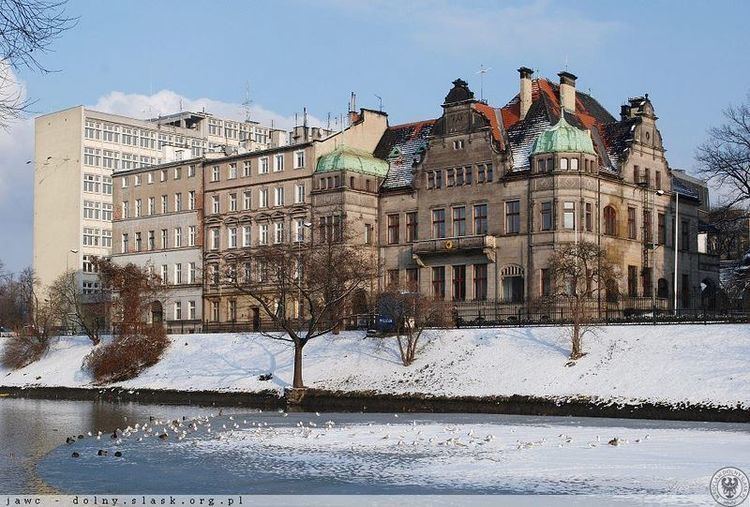 The city of Wroclaw originated at the intersection of two trade routes, the Via Regia and the Amber Road. Settlements in the area existed from the 6th century onward, when a Slavic tribe Slezans settled on the Oder and erected on Ostrow Tumski a gord, which Vratislaus strengthened in the 10th century. The town was first mentioned explicitly in the year 1000 in connection with a founding of a bishopric.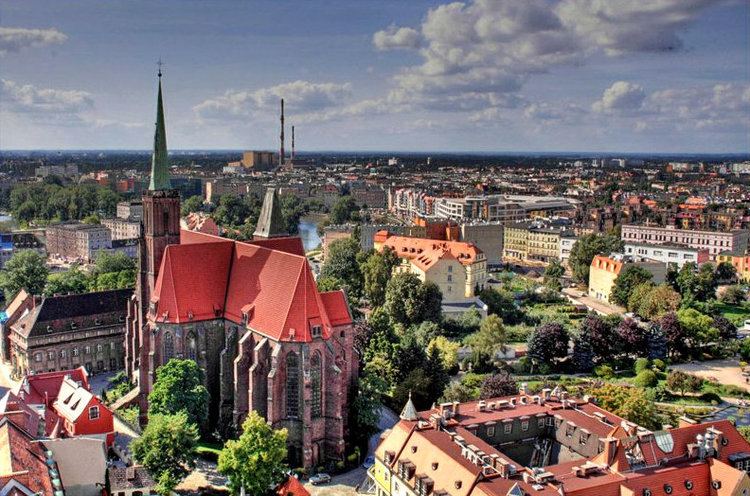 The Tourist Information Centre (Polish: ) is located on the Market Square in building No.14.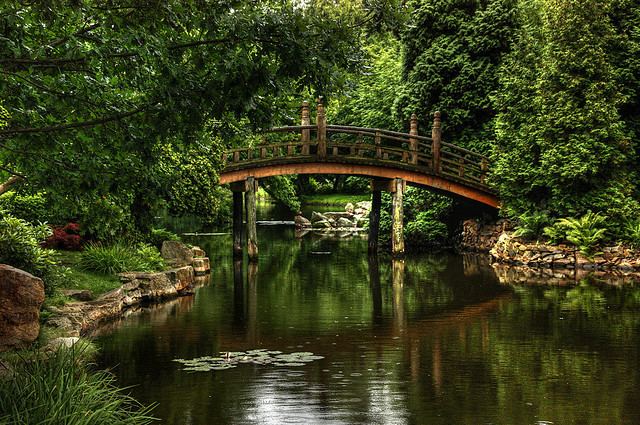 There is free wireless Internet (Wi-Fi) access on the market.
Wroclaws industry manufactures buses, trams, railroad cars, home appliances, chemicals and electronics. The city houses factories and development centers of many foreign and domestic corporations, such as WAGO, Siemens, Bosch, Bosch-Siemens, Nokia Networks, Volvo, HP, IBM, Google, Opera Software, QAD, Bombardier Transportation, DeLaval, Whirlpool Corporation, WABCO, Tieto, PPG Deco Poland and others.
The National Museum at pl. Powstancow Warszawy, one of Polands main branches of the National Museum system, holds one of the largest collections of contemporary art in the country.
City Museum of Wroclaw
The Museum of Bourgeois Art in the Old Town Hall
Panorama Raclawicka (Raclawice Panorama)
Museum of Architecture
Museum of Natural History at University of Wroclaw
Archdiocese Museum
Museum of Military in the Arsenal
Princes Lubomirski Museum
Museum of Pharmacy
Post and Telecommunications Museum
Geological Museum
Mineralogical Museum
Ossolineum
Wroclaw Wikipedia
(,)http://www.eua.be/typo3temp/pics/631bebbc08.jpg(,)https://enjoywroclaw.files.wordpress.com/2012/02/konsulat_jawc.jpg(,)http://bohemiantraveler.com/wp-content/uploads/2012/09/ariel-view-Wroclaw-Market-Sqaure-Rynek.jpg(,)https://farm1.staticflickr.com/25/64542130_60f0516393_b.jpg(,)http://static1.squarespace.com/static/521b01b3e4b0d3a6b0c90db0/t/54f5f246e4b0db6a2137f1e8/1425404529737/Wroclaw%2BUniversity(,)http://static.theculturetrip.com/images/56-256763-cover.jpg(,)http://www.stemcvee.supanet.com/wroctownhall1.jpg(,)http://silesian.eu/late_Gothic_Town_Hall_and_early_Nazi_skyscraper_1931_one_year_later_44_percent_of_German_inhabitants_of_the_pre_war_Breslau_voted_for_Hitler.jpg(,)http://silesian.eu/Hochhaus_der_staedtischen_Sparkasse_Max_Berg_Jahrhunderthalle_designer_planned_replace_historical_Wroclaw_Market_Square_after_demolishing_old_buildings.jpg
(,)http://www.jaywaytravel.com/blog/wp-content/uploads/2012/05/jaDka.jpg(,)http://www.novocaina.com/sites/default/files/styles/powieksze_galeria/public/field/image/start.jpg%3Fitok%3DlrPLUZJ5(,)http://www.jaywaytravel.com/blog/wp-content/uploads/2012/05/podpapugami.jpg(,)http://www.polandculinaryvacations.com/blog/blog/wp-content/uploads/2013/05/Hala-Targowa-Wroclaw.jpg(,)http://lascala.pl/wp-content/uploads/2011/08/restauracja1.jpg(,)http://www.local-life.com/wroclaw/place/b.36812-4540_karczma_lwowska_restaurant.jpg(,)http://www.local-life.com/wroclaw/place/b.30444-4626_pod_fredra_restaurant.jpg(,)http://media-cdn.tripadvisor.com/media/photo-s/01/c7/5e/44/restaurant-upstairs.jpg(,)http://s.inyourpocket.com/gallery/item_16329.jpg(,)http://media-cdn.tripadvisor.com/media/photo-s/03/82/2b/68/gospoda-wroclawska.jpg(,)http://media-cdn.tripadvisor.com/media/photo-s/04/a4/92/b9/las-tapas-restaurant.jpg(,)http://www.local-life.com/wroclaw/place/b.30456-4600_bernard_pub_restaurant.jpg(,)http://media-cdn.tripadvisor.com/media/photo-s/04/b0/43/98/grape-restaurant.jpg(,)http://www.wroclawtraveltours.com/uploads/images/TG/india.jpeg(,)http://www.wroclaw-online.eu/images/partydir/45.jpg(,)https://jtechtest123.files.wordpress.com/2013/05/stary-kleparz.jpg
(,)https://tripstips2012.files.wordpress.com/2012/05/wroclaw.jpg(,)http://www.polandwanderer.com/wp-content/uploads/2013/04/Japanese-Garden-in-Wroclaw-%25C2%25A9Klearchos-Kapoutsis.jpg(,)http://famouswonders.com/wp-content/uploads/2010/02/Wroclaw.jpg(,)http://www.cracowonline.com/press_img/Image/Ksiaz.jpg(,)http://www.thinkhotels.com/blog/wp-content/uploads/2014/02/Wroclaw-travel-guide.jpg(,)http://static01.nyt.com/images/2010/04/25/travel/25next_span-CA0/25next_CA0-articleLarge.jpg(,)http://white-and-red.com/wp-content/uploads/2011/12/The-Japanese-garden1.jpeg(,)http://polandinside.com/wp-content/uploads/2013/10/Wroclaw.jpg(,)http://lowersilesiatour.pl/wp-content/themes/myTheme/gallery/wroclaw/32.jpg(,)http://www.polandwanderer.com/wp-content/uploads/2013/04/Wroclaw-City-Square%25C2%25A9chilangoco.jpg(,)http://www.relevantsearchscotland.co.uk/europeanholidays/tours/imageswroclaw/Wroclaw_Map.JPG(,)http://10mosttoday.com/wp-content/uploads/2013/08/Wroc%25C5%2582aw_poland.jpg