World's Finest is a fan film directed by Sandy Collora. It works as a trailer to a movie that does not exist: the long-awaited cinematic team-up of Superman and Batman. While Superman and Batman had appeared together often in comic books and in animation (notably Super Friends), there would not be an official live-action pairing until Batman v Superman: Dawn of Justice, which was released twelve years later. The title refers to a famous comic series that featured Batman and Superman working together in every issue.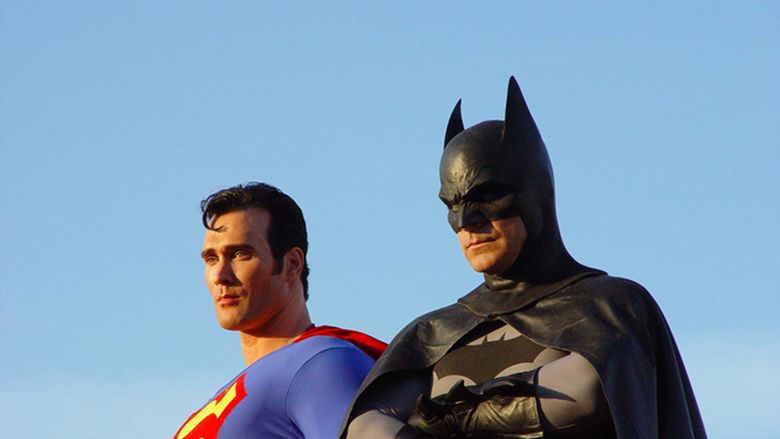 The trailer features common themes from the comics, such as Bruce Wayne and Clark Kent meeting each other and feuding over Lois Lane's affection. In addition, the trailer features the villains Lex Luthor and Two-Face.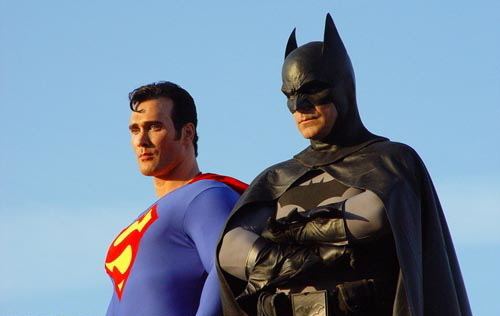 The trailer used Los Angeles, California, to portray the city of Metropolis. As an homage to the 1952 TV series Adventures of Superman, the Los Angeles City Hall was filmed as the Daily Planet building.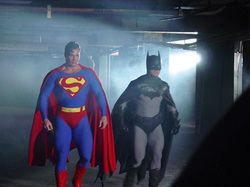 Michael O'Hearn as Clark Kent/Superman
Clark Bartram as Bruce Wayne/Batman (reprising his role from Collora's other fan film, Batman: Dead End)
Kurt Carley as Lex Luthor
Nina Kaczorowski as Lois Lane
Michael Antonik as Harvey Dent/Two-Face
Andrew Decker as Jimmy Olsen
Joseph Collora as Perry White