Wonderful Life (US: Swingers' Paradise) is a 1964 British film made as a vehicle for pop star Cliff Richard and is the third (although the least successful) in a series of film musicals that included The Young Ones and Summer Holiday.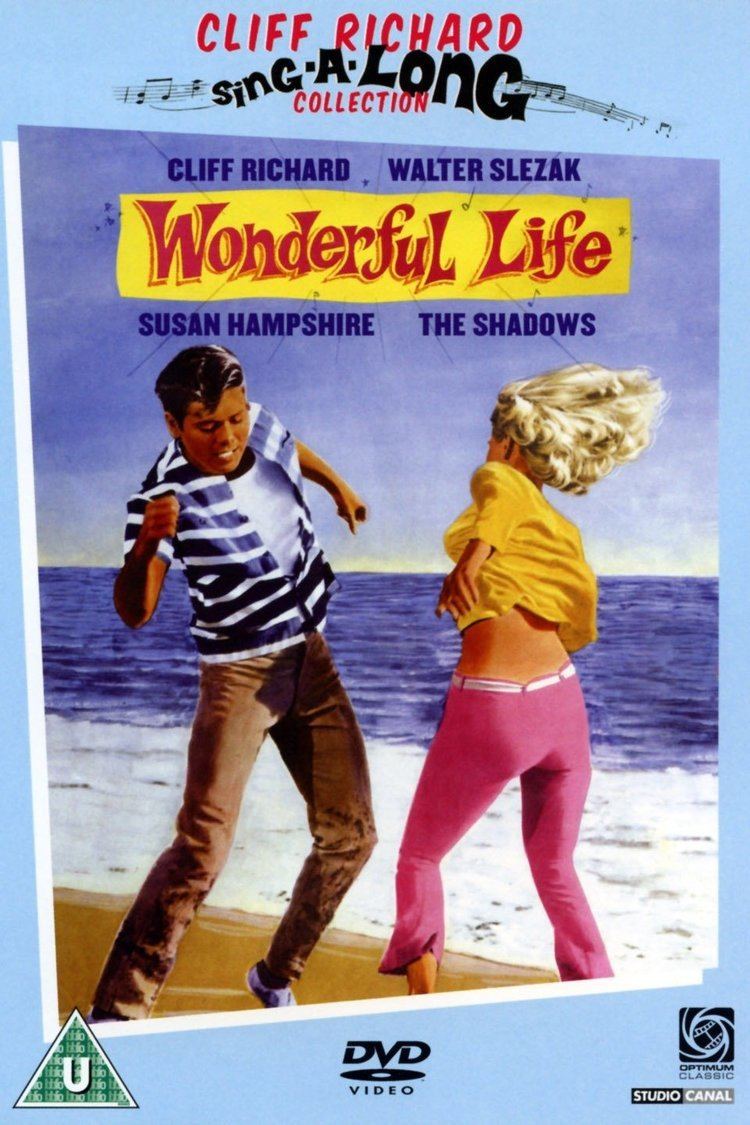 Written by Peter Myers and Ronald Cass, directed by Sidney J. Furie, choreographed by Gillian Lynne, it also stars Susan Hampshire, Una Stubbs, Melvyn Hayes, Richard O'Sullivan, Gerald Harper and The Shadows. The movie was filmed in Las Palmas de Gran Canaria city in Spain, and the "desert" scenes shot on Maspalomas sand dunes on Gran Canaria island, Canary Islands.
The film features a history of the cinema with Cliff Richard doing impressions of Al Jolson, Groucho Marx, and Sean Connery in Dr. No. Richard O' Sullivan impersonates Charlie Chaplin, and Susan Hampshire plays Marlene Dietrich and Ursula Andress.
A soundtrack album was released in 1964 credited to Cliff Richard with The Shadows, all the music was produced by Stanley Black
The film was shot in Techniscope, a widescreen filming method which used standard 35mm film on which two frames of picture occupied a single frame of film.