The film was recently restored and preserved by the UCLA Film & Television Archive. It is available on DVD and Blu-ray (2016).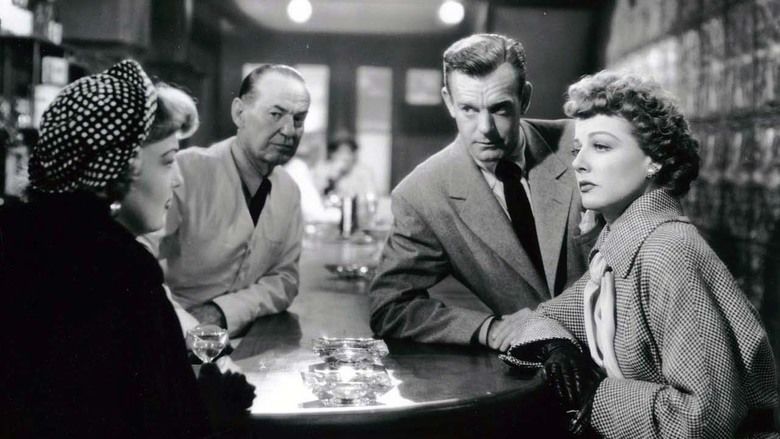 As the film opens, a man, Frank Johnson (Ross Elliott), is walking his dog in the city at night. He witnesses a man in a car talking about a crime. The man then gets shot. But whoever shot that man then sees Frank and shoots at him. The shot misses, however, because it is mistakenly aimed at Frank's shadow. The killer then flees in the car.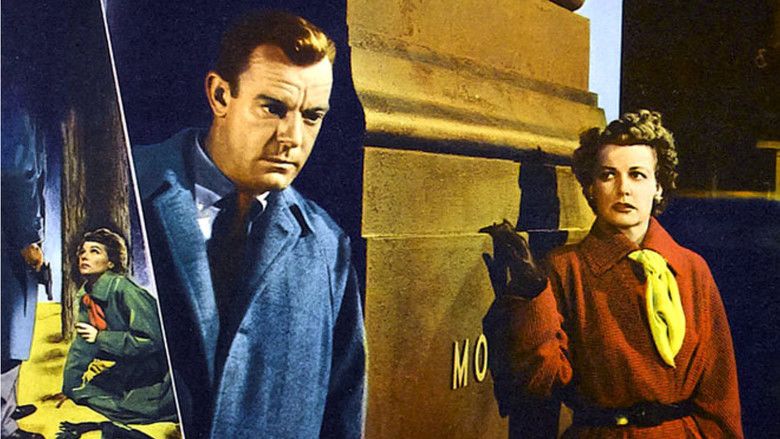 When the police arrive it is explained that the shooting victim was going to testify in a court case against a gangster. Since Frank saw the shooter, the cops now want Frank to testify. They plan to take him into protective custody. But Frank, while the police inspector (Robert Keith) has momentarily turned away, gives police the slip, leaving his dog (named Rembrandt because his owner is a painter) behind. The police think he is running to escape possible retaliation from the mob. So they contact Frank's wife, Eleanor (Ann Sheridan) to solicit her help in finding him. But she suspects he is actually running away from their unsuccessful marriage.
Later learning that her husband has a heart condition, Eleanor gets the needed medicine and goes looking for him, aided by a newspaperman, Danny Leggett (Dennis O'Keefe) who says he is looking for an exclusive story. The two conduct their own investigation, giving only limited aid to the police. But the police remain determined, since they need a trial witness. Eleanor is aided in her search by Frank's efforts to contact her. In a letter left with a mutual contact he gives her cryptic instructions on how they can secretly meet. The instructions require that she remember a significant event from their life together. But she has trouble doing so.
As the search continues it is gradually revealed to the audience that Danny the newspaperman is really the killer. He is simply using Eleanor to find Frank. Once Eleanor figures out the cryptic reference, she and Danny go to a beachside amusement park at night and there manage to locate him. Wanting time alone with Frank, ostensibly to get his newspaper story and pay Frank $1,000 for it, Danny puts Eleanor on the roller coaster. As she rides she suddenly realizes what Danny has really been up to. But she is trapped until the ride ends in what becomes the frantic climax of the film.
As Eleanor finally gets off the roller coaster, Danny is on the verge of killing Frank. The two fight and shots ring out. Eleanor breathlessly arrives on the scene to discover that the police inspector has just shot the killer. She rushes to her husband and the two embrace.
Ann Sheridan as Eleanor Johnson
Dennis O'Keefe as Daniel Leggett
Robert Keith as Inspector Martin Ferris
John Qualen Mr. Maibus
Frank Jenks as Detective Shaw
Ross Elliott as Frank Johnson
Jane Liddell as Messenger Girl
Joan Shawlee as Blonde (as Joan Fulton)
J. Farrell MacDonald as Sea Captain
Steven Geray as Dr. Arthur Hohler
Victor Sen Yung as Sam
Reiko Sato as Suzie (as Rako Sato)
Syd Saylor as Sullivan
Tom Dillon as Joe Gordon (as Thomas P. Dillon)
The film was shot on location in San Francisco and at Pacific Ocean Park, Santa Monica, California during the amusement park roller coaster scene.
Film critic Bosley Crowther gave the film a generally positive film review. He wrote, "Since it never pretends to be more than it is, Woman on the Run, which began a stand at the Criterion yesterday, is melodrama of solid if not spectacular proportions. Working on what obviously was a modest budget, its independent producers may not have achieved a superior chase in this yarn about the search by the police and the fugitive's wife for a missing witness to a gangland killing. But as a combination of sincere characterizations, plausible dialogue, suspense and the added documentary attribute of a scenic tour through San Francisco, Woman on the Run may be set several notches above the usual cops-and-corpses contributions from the Coast ... Woman on the Run will not win prizes but it does make crime enjoyable."
Film Comment reviewer Farran Smith Nehme praised Sheridan's performance.