Occupation

actress




Name

Wolke Hegenbarth





Role

Actress




Known for

Mein Leben & Ich







Born

6 May 1980 (age 43) (

1980-05-06

) Meerbusch, Germany


Spouse

Justin Bryan (m. 2002–2011)




Movies and TV shows

Es kommt noch dicker, Mein Leben & Ich, Die Schonste aus Bitterfeld




Nominations

Deutscher Fernsehpreis - Best Actress in a show





Similar

Felicitas Woll, Theresa Underberg, Diana Amft
Schauspielerin Wolke Hegenbarth Mercy Ships
Wolke Alma Hegenbarth (born 6 May 1980, Meerbusch) is a German actress, best known for starring in the sitcom Mein Leben & Ich. She is related to illustrator Hannes Hegen (born Johannes Hegenbarth) and the painter Josef Hegenbarth.
Contents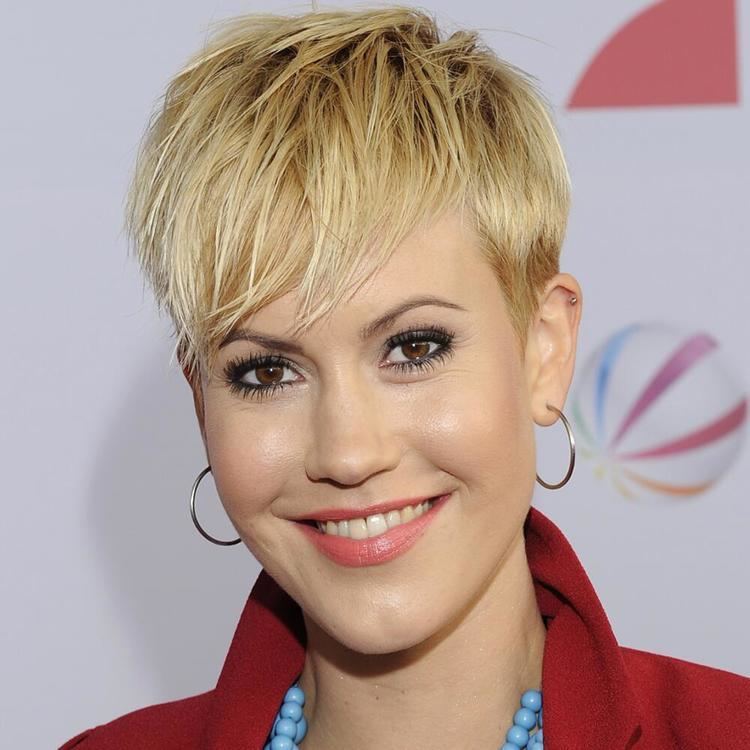 Wolke hegenbarth als playbunny
Personal life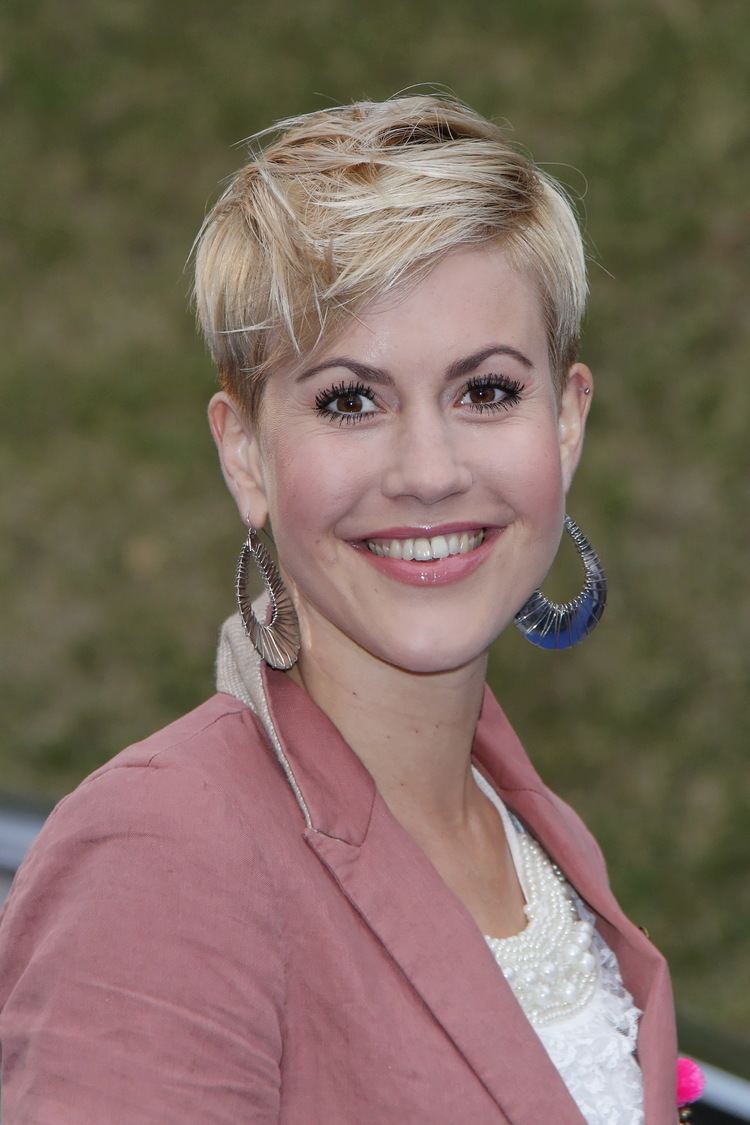 Wolke Hegenbarth was born on 6 May 1980 in the German town of Meerbusch, North Rhine-Westphalia. Her uncommon first name, Wolke (German for "cloud"), was her father's wish, who fought successfully in court to name her this way. Hegenbarth herself says that 20% of her prominence probably result from this name. At the age of four she started with ballet lessons. She finished her Abitur in 1999. In 2002, she married South African Justin Bryan, whom she met on an internship in 1999, and whom she divorced in 2012.
Acting career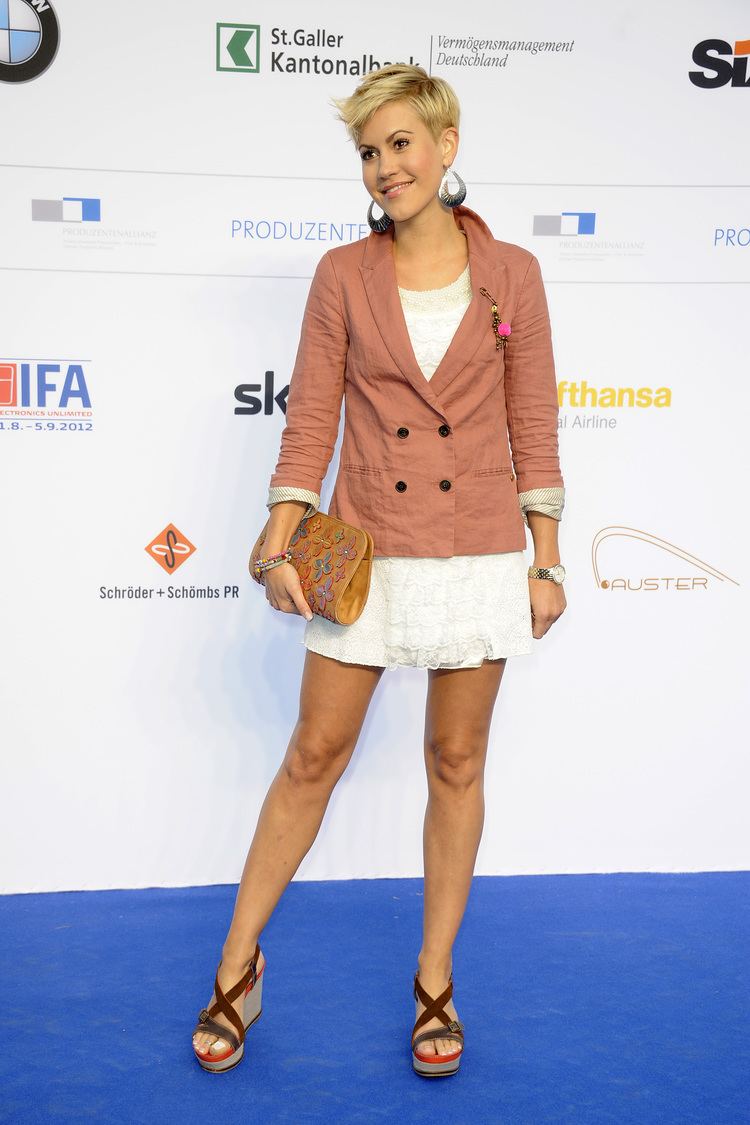 She was discovered in 1995 for the popular German sitcom Die Camper, which launched her acting career, after involuntarily attending screen tests. Hegenbarth herself says that she did not want to become an actress but rather a make-up artist. After her role in Die Camper, she played a number of roles in other TV series. In 1996, she was first offered the starring role in the RTL sitcom Mein Leben & Ich (2001–2007) where she played an individualist teenager struggling in a world of unindividualistic teens. In 2004, she won the German Comedy Award for her role in Mein Leben & Ich. After the end of Mein Leben & Ich, she mainly starred in TV films.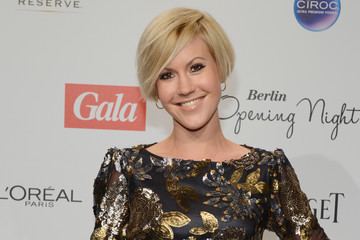 She was a candidate on Let's Dance with former professional dancer Oliver Seefeldt as her partner in 2006. On 30 June 2007, she and Seefeldt won the German Eurovision Dance Contest-preliminaries and they entered the 2007 contest together, reaching the 8th place.
Other activism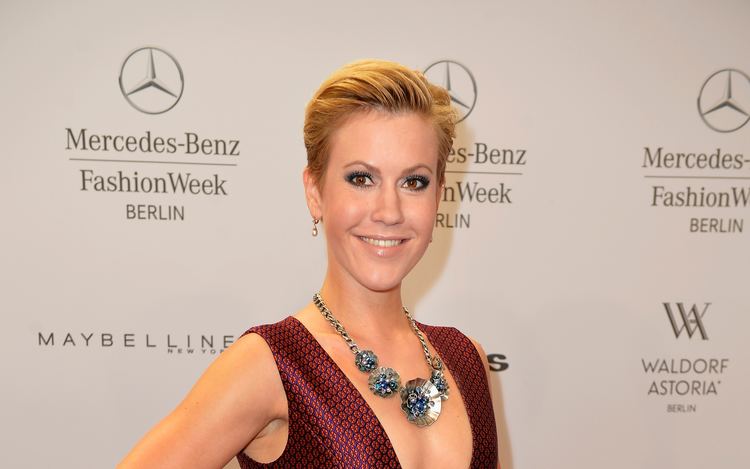 Hegenbarth is a sponsor for two children for World Vision and supports the campaign "Trotz AIDS".
Other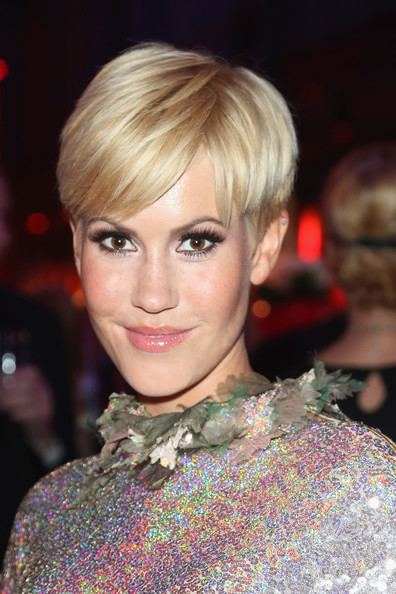 2010: Die Schöne und der Hai (documentation for Arte)
Filmography
Actress
2019
Toni, männlich, Hebamme (TV Series)
as
Luise Fuchs
- Mächtig schwanger (2023) - Luise Fuchs
- Eine Klasse für sich (2023) - Luise Fuchs
- Gestohlene Träume (2021) - Luise Fuchs
- Nestflucht (2021) - Luise Fuchs
- Eine runde Sache (2020) - Luise Fuchs
- Sündenbock (2020) - Luise Fuchs
- Daddy Blues (2019) - Luise Fuchs
- Allein unter Frauen (2019) - Luise Fuchs
2021
Kanzlei Berger (TV Series)
as
Maria Buch
- Mutterliebe (2021) - Maria Buch
2019
Ein Sommer in der Toskana (TV Movie)
as
Laura Hansen
2018
SOKO Stuttgart (TV Series)
as
Sabrina Werner
- Ein Alibi zu viel (2018) - Sabrina Werner
2012
Alles Klara (TV Series)
as
Klara Degen
- UFOs über dem Harz (2017) - Klara Degen
- Mehr Sterne als am Himmel (2017) - Klara Degen
- Mord im Spukschloss (2017) - Klara Degen
- Multiresistent (2017) - Klara Degen
- Dunkle Bräute (2017) - Klara Degen
- Tod unter dem Kreuz (2017) - Klara Degen
- Trauerschnäpper (2017) - Klara Degen
- Die Harz-Komantschen (2017) - Klara Degen
- König der Gartenzwerge (2016) - Klara Degen
- Adalmars Fluch (2016) - Klara Degen
- Der Dritte Mann (2016) - Klara Degen
- Tod eines Köhlers (2016) - Klara Degen
- Waidmanns Tod (2016) - Klara Degen
- Gold und Silber (2016) - Klara Degen
- Herz aus Glas (2016) - Klara Degen
- Rundflug in den Tod (2016) - Klara Degen
- Der letzte Stempel (2014) - Klara Degen
- Letzte Ruhe Lotussitz (2014) - Klara Degen
- Wikinger und Indianer (2014) - Klara Degen
- Geteert und gefedert (2014) - Klara Degen
- Picknick mit Leiche (2014) - Klara Degen
- Der allerletzte Gast (2013) - Klara Degen
- Der Brockengeist (2013) - Klara Degen
- Das Opfer vom Regenstein (2013) - Klara Degen
- Der perfekte Mord (2013) - Klara Degen
- Harzer Blut (2013) - Klara Degen
- Pizza Mortale (2013) - Klara Degen
- Laubenpieper (2013) - Klara Degen
- Zur Strecke gebracht (2013) - Klara Degen
- Schachmatt (2013) - Klara Degen
- Bäumlers Klippe (2013) - Klara Degen
- Im Namen des Vaters (2013) - Klara Degen
- Biotot (2012) - Klara Degen
- Tod in Lilliput (2012) - Klara Degen
- Die falsche Braut (2012) - Klara Degen
- Gestreifter Japaner (2012) - Klara Degen
- Der allerletzte Zeuge (2012) - Klara Degen
- Mordwaffe Trabi (2012) - Klara Degen
- Spiel mir das Lied vom Tod (2012) - Klara Degen
- Mord nach Stundenplan (2012) - Klara Degen
- Der Würstchenmörder (2012) - Klara Degen
- Wanderung in den Tod (2012) - Klara Degen
- Der Tod steht ihr besser (2012) - Klara Degen
- Hitverdächtig (2012) - Klara Degen
- Geburtstagsfest für eine Leiche (2012) - Klara Degen
- Tod einer Hexe (2012) - Klara Degen
- Leiche im Moor (2012) - Klara Degen
- Mord nach Feierabend (2012) - Klara Degen
2013
Riverboat - Die MDR-Talkshow aus Leipzig (TV Series)
- Ausgabe 437 (2013)
2012
Es kommt noch dicker (TV Series)
as
Jessica Grasshoff
- Ein magischer Tag (2012) - Jessica Grasshoff
- Der Tanzwettbewerb (2012) - Jessica Grasshoff
- Kinder (2012) - Jessica Grasshoff
- Der Tote (2012) - Jessica Grasshoff
- Blackout (2012) - Jessica Grasshoff
- Der Friseur (2012) - Jessica Grasshoff
- Die Verwandlung (2012) - Jessica Grasshoff
2011
Indisch für Anfänger (TV Movie)
as
Sarah
2010
Notruf Hafenkante (TV Series)
as
Polizeimeisterin Jule Schmitt
- Freiwild (2011) - Polizeimeisterin Jule Schmitt
- Eine alte Schuld (2011) - Polizeimeisterin Jule Schmitt
- Geld oder Liebe (2011) - Polizeimeisterin Jule Schmitt
- Hoteldiebe (2011) - Polizeimeisterin Jule Schmitt
- Heiße Ware (2010) - Polizeimeisterin Jule Schmitt
- Risiken und Nebenwirkungen (2010) - Polizeimeisterin Jule Schmitt
- Karten lügen nicht (2010) - Polizeimeisterin Jule Schmitt
- Grabräuber (2010) - Polizeimeisterin Jule Schmitt
- Familienzirkus (2010) - Polizeimeisterin Jule Schmitt
2010
Alarm für Cobra 11 - Die Autobahnpolizei (TV Series)
as
Silke Pfeffer
- Der Anschlag (2010) - Silke Pfeffer
2010
Im Brautkleid durch Afrika (TV Movie)
as
Lisa
2001
Mein Leben & ich (TV Series)
as
Alexandra Degenhardt
- Gipfelstürmer (2009) - Alexandra Degenhardt
- Auf Leben und Tod - Teil 2 (2009) - Alexandra Degenhardt
- Auf Leben und Tod - Teil 1 (2009) - Alexandra Degenhardt
- Kiffen bis der Arzt kommt (2009) - Alexandra Degenhardt
- Sag niemals nein! (2009) - Alexandra Degenhardt
- Stille Nacht (2009) - Alexandra Degenhardt
- Lebe dein Leben! (2009) - Alexandra Degenhardt
- Zimmer frei (2009) - Alexandra Degenhardt
- Tante Tesi (2009) - Alexandra Degenhardt
- Wenn Frauen hassen (2009) - Alexandra Degenhardt
- Kindheitstrauma (2009) - Alexandra Degenhardt
- Niko und Nina (2009) - Alexandra Degenhardt
- Ein einfacher Plan (2009) - Alexandra Degenhardt
- Abicalypse now (2006) - Alexandra Degenhardt
- Die Reifeprüfung (2006) - Alexandra Degenhardt
- Haus über Kopf (2006) - Alexandra Degenhardt
- Der Hochzeitstag (2006) - Alexandra Degenhardt
- Niko, der Lügner (2006) - Alexandra Degenhardt
- Der Date-Doktor (2006) - Alexandra Degenhardt
- Claudia & Basti (2006) - Alexandra Degenhardt
- Das Dream Team (2006) - Alexandra Degenhardt
- Familienbande (2006) - Alexandra Degenhardt
- Sex, Lügen und DVD (2006) - Alexandra Degenhardt
- Nachtwache (2006) - Alexandra Degenhardt
- Ich will nicht wissen, was du vor fünf Jahren getan hast (2006) - Alexandra Degenhardt
- Dick im Geschäft (2006) - Alexandra Degenhardt
- Berlin, Berlin (2005) - Alexandra Degenhardt
- Hausbesuch (2005) - Alexandra Degenhardt
- Niko (2005) - Alexandra Degenhardt
- Afrika (2005) - Alexandra Degenhardt
- Reden ist silber (2005) - Alexandra Degenhardt
- Die Dunkelkammer (2005) - Alexandra Degenhardt
- Fehlstart (2005) - Alexandra Degenhardt
- Bambi (2005) - Alexandra Degenhardt
- Modellversuch (2005) - Alexandra Degenhardt
- Taubenjagd (2005) - Alexandra Degenhardt
- Therapie zwecklos (2005) - Alexandra Degenhardt
- Die Geburtstagsüberraschung (2005) - Alexandra Degenhardt
- Die Recyclinglüge (2005) - Alexandra Degenhardt
- Nacht in Flammen (2004) - Alexandra Degenhardt
- Familiengeheimnisse (2004) - Alexandra Degenhardt
- Die Landpartie (2004) - Alexandra Degenhardt
- Blinde Flecken (2004) - Alexandra Degenhardt
- Die Avocadokrise (2004) - Alexandra Degenhardt
- Modeopfer (2004) - Alexandra Degenhardt
- Nicht von schlechten Eltern (2004) - Alexandra Degenhardt
- Tortur d'Amour (2004) - Alexandra Degenhardt
- Rebellen (2004) - Alexandra Degenhardt
- Das Coming-Out (2004) - Alexandra Degenhardt
- Neue Nachbarn (2004) - Alexandra Degenhardt
- Wieder allein (2004) - Alexandra Degenhardt
- Herzensbrecher (2004) - Alexandra Degenhardt
- Oberstufenblues (2003) - Alexandra Degenhardt
- Die Parkplatz-Pleite (2003) - Alexandra Degenhardt
- Das Experiment (2003) - Alexandra Degenhardt
- Der Besuch der alten Dame (2003) - Alexandra Degenhardt
- Freunde und Lover (2003) - Alexandra Degenhardt
- Glückskekse (2003) - Alexandra Degenhardt
- Der perfekte Mann (2003) - Alexandra Degenhardt
- Sterben in Köln (2003) - Alexandra Degenhardt
- Bleib', wie du bist! (2003) - Alexandra Degenhardt
- Der große Wurf (2003) - Alexandra Degenhardt
- Seelenverwandte (2003) - Alexandra Degenhardt
- Alles wird anders Teil 2 (2003) - Alexandra Degenhardt
- Alles wird anders Teil 1 (2003) - Alexandra Degenhardt
- Eine verhängnisvolle Affäre (2001) - Alexandra Degenhardt
- Eisen macht glücklich (2001) - Alexandra Degenhardt
- Der erste Kuss (2001) - Alexandra Degenhardt
- Der Babyschreck (2001) - Alexandra Degenhardt
- Der Schnappschuss (2001) - Alexandra Degenhardt
- Villa Massimo (2001) - Alexandra Degenhardt
- Die Liste (2001) - Alexandra Degenhardt
- Eine gewisse Chemie (2001) - Alexandra Degenhardt
- Der Einbruch (2001) - Alexandra Degenhardt
2009
Ich steig' Dir aufs Dach, Liebling (TV Movie)
as
Sabine
2008
Love Trip Home (TV Movie)
as
Jackie Lindberg
2008
Der Prinz von nebenan (TV Movie)
as
Naomi Kruse
2007
Die ProSieben Märchenstunde (TV Series)
as
Prinzessin Anastasia
- Der gestiefelte Kater - Catman Begins (2007) - Prinzessin Anastasia
2005
Ein Hund, zwei Koffer und die ganz große Liebe (TV Movie)
as
Isabelle 'Bella' Meininger
2005
For Love or Money (TV Movie)
as
Lisa Behrwanger
2005
Playa del futuro
as
Kati jung
2004
Crazy Race 2 - Warum die Mauer wirklich fiel (TV Movie)
as
Jenny Ecker
2004
Tramitz & Friends (TV Series)
- Hausdurchsuchung (2004)
2004
SOKO München (TV Series)
as
Sina Kluge
- Eine feine Gesellschaft (2004) - Sina Kluge
2004
Cologne P.D. (TV Series)
as
Jenny
- Oliver W. - Tod eines Schülers (2004) - Jenny
2003
Die Schönste aus Bitterfeld (TV Movie)
as
Kattrin Marten
2001
Police Call 110 (TV Series)
as
Jessica Diekmann
- Memory (2002)
- Die Frau des Fleischers (2001) - Jessica Diekmann (uncredited)
- Seestück mit Mädchen (2001) - Jessica Diekmann
2002
The Old Fox (TV Series)
as
Sophie Kugan
- Mord auf Bestellung (2002) - Sophie Kugan
2001
Schloßhotel Orth (TV Series)
as
Nina
- Neue Aufgaben (2001) - Nina
2001
Drehkreuz Airport (TV Series)
- Quarantäne (2001)
1999
OA jagt Oberärztin (TV Movie)
as
Clarissa
1999
Ich liebe meine Familie, ehrlich (TV Movie)
as
Lena Schiller
1998
Freundinnen und andere Monster
as
Katja
1997
Die Camper (TV Series)
as
Nicole Wüpper
- Das Schloss (1997) - Nicole Wüpper (as Wolke)
- Der Wandertag (1997) - Nicole Wüpper (as Wolke)
- Luzifer 3000 (1997) - Nicole Wüpper (as Wolke)
- Die Alten (1997) - Nicole Wüpper (as Wolke)
- Der Schulfreund (1997) - Nicole Wüpper (as Wolke)
- Der Jahrestag (1997) - Nicole Wüpper (as Wolke, credit only)
- Die Schatzsuche (1997) - Nicole Wüpper (as Wolke)
- Das große Geschäft (1997) - Nicole Wüpper (as Wolke)
- Der Einbruch (1997) - Nicole Wüpper (as Wolke)
- Der Heiratsantrag (1997) - Nicole Wüpper (as Wolke, credit only)
- Schrei in der Wildnis (1997) - Nicole Wüpper (as Wolke)
- Der Hausfreund (1997) - Nicole Wüpper (as Wolke)
- Der Grillabend (1997) - Nicole Wüpper (as Wolke)
Self
2023
Die Abendschau (TV Series documentary)
as
Self
- Episode dated 17 March 2023 (2023) - Self
2022
Leute heute (TV Series documentary)
as
Self
- Episode dated 10 November 2022 (2022) - Self
2022
The Masked Dancer Germany (TV Series)
as
Self - Mouse
- Grand Final (2022) - Self - Mouse
- Semi Final (2022) - Self - Mouse
- Quarter Final (2022) - Self - Mouse
- Premiere (2022) - Self - Mouse
2021
Ein Herz für Kinder (TV Series documentary)
as
Self
- Ein Herz für Kinder 2021 (2021) - Self
2010
Kölner Treff (TV Series)
as
Self
- Episode dated 12 November 2021 (2021) - Self
- Episode dated 20 November 2015 (2015) - Self
- Episode dated 15 October 2010 (2010) - Self
2008
Riverboat - Die MDR-Talkshow aus Leipzig (TV Series)
as
Self
- Episode dated 1 October 2021 (2021) - Self
- Episode dated 12 September 2008 (2008) - Self
2020
Die grosse Terra X Show (TV Series)
as
Self
- Wunder der Welt (2020) - Self
2006
Volle Kanne (TV Series documentary)
as
Self
- Episode dated 26 April 2019 (2019) - Self
- Episode dated 31 March 2016 (2016) - Self
- Episode dated 26 January 2011 (2011) - Self
- Episode dated 18 July 2006 (2006) - Self
2003
DAS! (TV Series)
as
Self
- Episode dated 6 February 2019 (2019) - Self
- Episode dated 28 April 2016 (2016) - Self
- Episode dated 9 October 2014 (2014) - Self
- Episode dated 23 October 2010 (2010) - Self
- Episode dated 10 December 2003 (2003) - Self
2015
Markus Lanz (TV Series)
as
Self
- Episode dated 30 March 2017 (2017) - Self
- Episode dated 31 March 2016 (2016) - Self
- Episode dated 2 April 2015 (2015) - Self
2016
Promi Shopping Queen (TV Series)
as
Self - Contestant
- Motto in Düsseldorf: Ob Beine, Po oder Dekolleté: Setze dich und deine Schokoladenseite gekonnt in Szene! (2016) - Self - Contestant
2016
MDR um 4 (TV Series)
as
Self
- Episode dated 29 March 2016 (2016) - Self
2014
Boomerang Märchenstunde (TV Series)
as
Self
2013
Peter Hahne (TV Series)
as
Self
- Gutes tun und darüber reden (2013) - Self
2012
Frag doch mal die Maus (TV Series)
as
Self
- Episode #1.17 (2012) - Self
2012
NDR Talk Show (TV Series)
as
Self
- Ausgabe 669 (2012) - Self
2011
Die Harald Schmidt Show (TV Series)
as
Self
- Episode #1.12 (2011) - Self
2003
TV total (TV Series)
as
Self
- Episode #1.1571 (2011) - Self
- Episode #1.1467 (2010) - Self
- Episode #1.1236 (2008) - Self
- TV total Turmspringen #4 (2008) - Self
- Episode dated 17 October 2008 (2008) - Self
- Episode dated 22 September 2008 (2008) - Self
- Episode dated 22 February 2005 (2005) - Self
- Wok-WM #2 (2004) - Self
- Episode dated 10 September 2003 (2003)
2010
Bambi hilft Kindern (TV Special)
as
Self
2010
Menschen der Woche (TV Series)
as
Self
- Episode dated 26 June 2010 (2010) - Self
2010
Bayerischer Fernsehpreis (TV Special)
as
Self - Presenter
2010
Die Schöne und der Hai (TV Movie documentary)
as
Self
2009
Lafer! Lichter! Lecker! (TV Series)
as
Self
- Episode dated 31 December 2009 (2009) - Self
2008
Die große Show der Naturwunder (TV Series)
as
Self
- Episode #1.8 (2008) - Self
2007
Stars in der Manege (TV Series documentary)
as
Self - Performer
- 2007 (2007) - Self - Performer
2007
Zimmer frei! (TV Series)
as
Self
- Wolke Hegenbarth (2007) - Self
2007
Eurovision Dance Contest (TV Special)
as
Self - German Entry
2007
Feste der Volksmusik (TV Series)
as
Self
- Das Sommerfest der Volksmusik (2007) - Self
2006
Herman & Tietjen (TV Series)
as
Self
- Episode dated 7 July 2006 (2006) - Self
2006
Let's Dance (TV Series)
as
Self - Contestant
- 8. Show - Das große Finale: Lieblingstänze (jeweils ein Standard- und Lateintanz) sowie ein gemeinsamer Wiener Walzer und ein Freestyle (jeweils ohne Wertung) (2006)
- 7. Show - Halbfinale: Zwei der noch nicht gezeigten Tänze (Tango und Paso Doble, Slowfox und Jive) (2006)
- 6. Show: Zwei der noch nicht gezeigten Tänze (Quickstep und Cha-Cha-Cha, Langsamer Walzer und Rumba) (2006)
- 5. Show: Samba und ein gemeinsamer Wiener Walzer (ohne Wertung) (2006)
- 4. Show: Slowfox oder Paso Doble (2006)
- 3. Show: Jive oder Tango (2006)
- 2. Show: Rumba oder Quickstep (2006)
- 1. Show: Cha-Cha-Cha oder Langsamer Walzer (2006) - Self - Contestant
2005
Red Nose Day (TV Series)
as
Self
- Red Nose Day 2005 (2005) - Self
2005
Die ultimative Chartshow (TV Series documentary)
as
Self
- Die erfolgreichsten Stars der Musikgeschichte (2005) - Self
2004
Comet 2004 (TV Special)
as
Self
2004
Sarah Kuttner - Die Show (TV Series)
as
Self
- Episode #1.26 (2004) - Self
1998
Die Harald Schmidt Show (TV Series)
as
Self
- Episode dated 11 November 2003 (2003) - Self
- Show #986 - Das akustische Städtequiz (2001) - Self
- Show #445 - Die Ärzte spielen Serienklassiker nach: Biene Maja (1998) - Self
2003
Die Johannes B. Kerner Show (TV Series)
as
Self
- Episode dated 24 September 2003 (2003) - Self
1999
Die Anrheiner (TV Series)
as
Jasmin
- Ein Schlag ins Gesicht (1999) - Jasmin
- Letzte Chance (1999) - Jasmin
- Mißratene Söhne (1999) - Jasmin
Archive Footage
2006
Exclusiv - Das Star-Magazin (TV Series)
as
Self
- Episode dated 30 March 2006 (2006) - Self
References
Wolke Hegenbarth Wikipedia
(Text) CC BY-SA