With beauty and sorrow 1965 trailer
With Beauty and Sorrow (美しさと哀しみと, Utsukushisa to Kanashimi to) is a 1965 Japanese drama film directed by Masahiro Shinoda and based on the novel Beauty and Sadness (1964) by the Nobel-winning Japanese writer Yasunari Kawabata.
Contents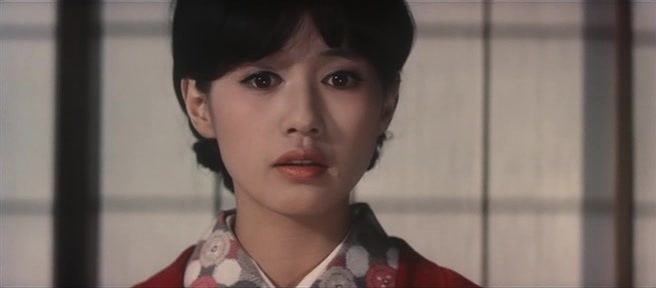 Plot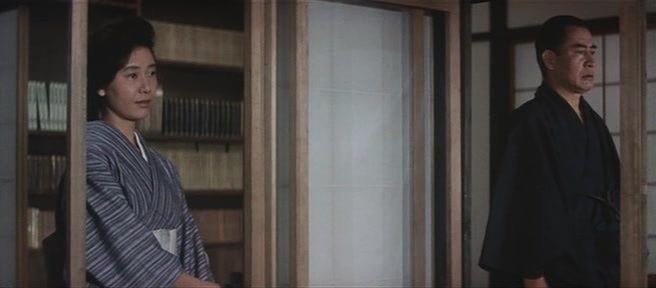 Many years ago Toshio Ôki (So Yamamura), who was approaching middle age, had a relation to 16-year-old Otoko (Kaoru Yachigusa). She got pregnant, but the child was stillborn. Their relation stopped at the same time. Much later Ôki had become a famous writer, not least because of a novel about this love story. Otoko had become a famous painter. But she had never overcome the double early trauma and had become a Lesbian. Her favourite student and beloved one was the beautiful Keiko (Mariko Kaga). Twenty four years after the early love Ôki goes from Tokyo to Kyoto to meet Otoko. The meeting is polite with secret emotional shadows. Keiko makes a plan. She intends to seduce Ôki, become pregnant, bear Ôki's child and give it to Otoko. She hopes that Otoko may thereby get rid of her trauma. But she also wants to take her revenge on the man who had harmed her beloved. Secretly she gets acquainted with Ôki's son, invites him to Kyoto and seduces him. Then she calls his parents and tells that he had promised to marry her. Horrified they take the first plane to Kyoto. Meanwhile, she takes the son on boating, arranges an accident, and drowns him. It is close that she herself would also die.
Cast
Kaoru Yachigusa as Otoko Ueno
Mariko Kaga as Keiko Sakami
So Yamamura as Toshio Ôki
Haruko Sugimura as Otoko's Mother
Kei Yamamoto as Taichiro Ôki
Misako Watanabe as Fumiko Ôki
Awards
1965: Asia-Pacific Film Festival Awards - Best Supporting Actress for Kaoru Yachigusa
References
With Beauty and Sorrow Wikipedia
(Text) CC BY-SA
With Beauty and Sorrow IMDb
With Beauty and Sorrow themoviedb.org