Covid-19
Animalia




Lepidoptera




Operophtera




Operophtera




Arthropoda




Geometridae




Operophtera brumata




Species






Hemlock, Elm leaf beetle, Larch, Elm, Emerald ash borer
The winter moth (Operophtera brumata) is a moth of the family Geometridae. It is an abundant species of Europe and the Near East and one of very few Lepidoptera of temperate regions in which the adults are active in the depth of winter.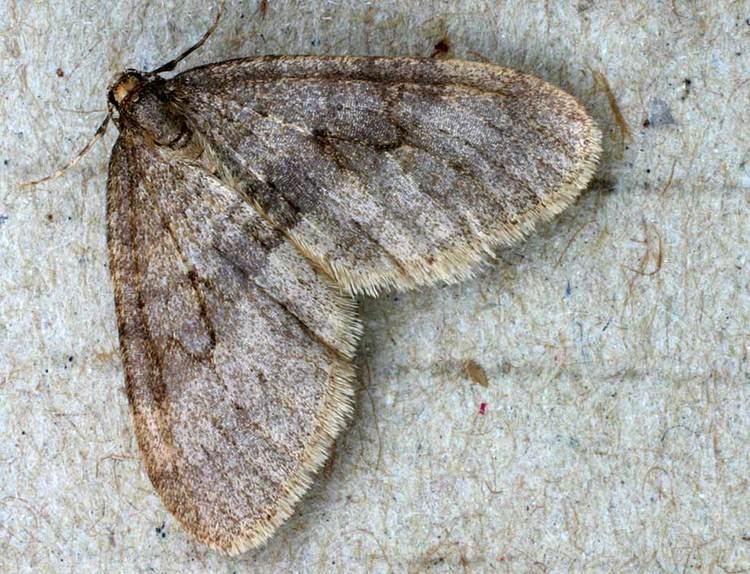 The female of this species is virtually wingless and cannot fly, but the male is fully winged and flies strongly.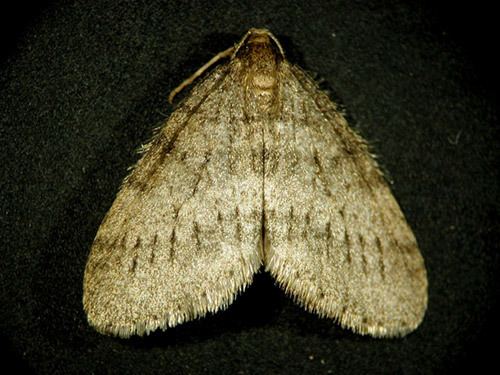 Winter moths are considered an invasive species in North America; Nova Scotia experienced the first confirmed infestations in the 1930s. The moth is now found in British Columbia, Washington, Oregon, New Brunswick, Prince Edward Island, Massachusetts, Rhode Island, New Hampshire and Maine. In Massachusetts, the moths have attracted the attention of several media outlets due to the severity of the infestation. In northern Rhode Island, damage to fruit orchards has been attributed to winter moth, and it is now reported in mid-southern Rhode Island (Bristol/Barrington area and Warwick). Efforts at biological control are underway. There have been unconfirmed reports of infestations in southern New Hampshire.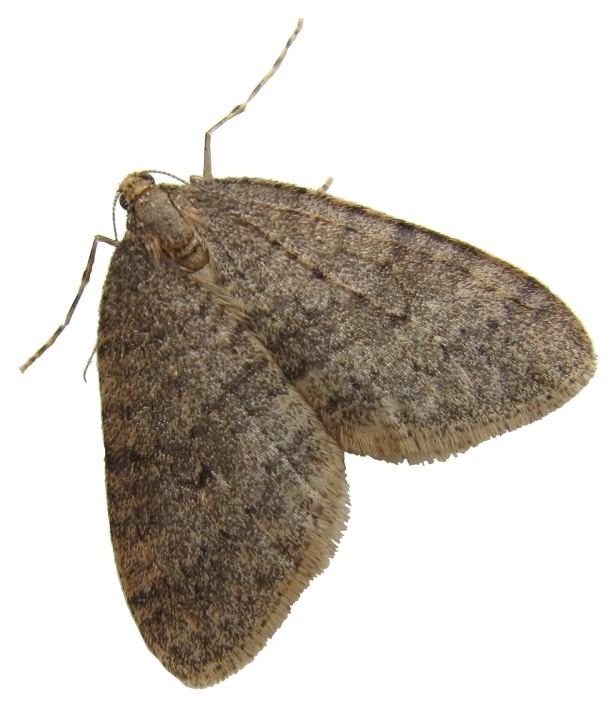 The forewing ground colour varies from grey-yellow to beige-brown or occasionally slightly reddish tinted. The patterns are often band-shaped dark brownish, often indistinct.The fringe is yellowish. The hindwings are pale grey or yellow grey.The antennae are short and finely hairy. The flightless female, has a brownish grey body color. It has rudimentary wing stubs, which are coloured brown to grey and have dark bands.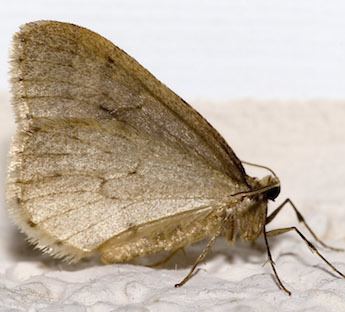 Northern and Central Europe. In the South, its range extends to after Northern Italy, in the East to the Caucasus and Asia Minor. In the North to the Baltic. Also New England.
Acer - Maple
Amelanchier - Serviceberry
Betula - Birch
Calluna - Heather
Carpinus - Hornbeam
Castanea - Chestnut
Corylus - Hazel
Cotoneaster
Crataegus - Hawthorn
Cydonia - Quince
Fagus - Beech
Fraxinus - Ash
Larix - Larch
Malus - Apple
Myrica - Bayberry
Ostrya - Hophornbeam
Picea - Spruce
Populus - Poplar
Prunus - Cherry
Pyrus - Pear
Quercus - Oak
Rhamnus - Buckthorn
Rhododendron
Ribes - Currant
Rosa - Rose
Rubus - Raspberry
Salix - Willow
Sorbus - Mountain ash
Tilia - Linden
Ulmus - Elm
Vaccinium macrocarpon - Large cranberry / American cranberry
Viburnum
Winter moth Wikipedia