Name

Willy Russell




Education

Liverpool Hope University




Role

Dramatist




Spouse

Annie Russell






Born

William Russell 23 August 1947 (age 68) Whiston, Liverpool, England (

1947-08-23

)


Occupation

Playwright, screenwriter, author, lyricist, composer




Debut works

John, Paul, George, Ringo … and Bert




Notable work(s)

Educating Rita Shirley Valentine Blood Brothers




Books

The Wrong Boy, Breezeblock Park




Awards

Laurence Olivier Award for Best New Musical, Laurence Olivier Award for Best New Comedy




Plays

Blood Brothers, Educating Rita, Shirley Valentine, Our Day Out, Stags and Hens




Similar People

Lewis Gilbert, Bill Kenwright, Julie Walters, Pauline Collins, Michael Caine
Trailer Educating Rita by Willy Russell
William "Willy" Russell (born 23 August 1947) is an English dramatist, lyricist and composer. His best-known works are Educating Rita, Shirley Valentine, Blood Brothers and Our Day Out.
Contents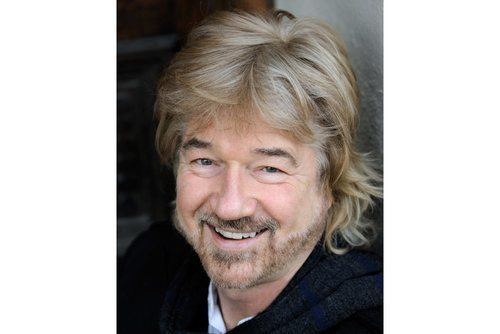 Early life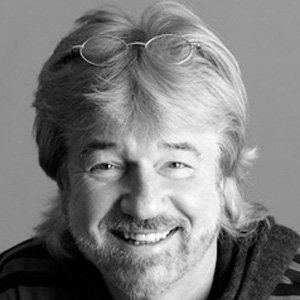 Willy Russell was born and brought up in Whiston, Lancashire, near Liverpool, an only child of working-class parents with a troubled marriage. His mother was a nurse and later worked in a warehouse. His father worked sometimes in the mines, in a factory, or managing a fish and chips shop and had increasing problems with alcohol and valium. After leaving school with one O-Level in English, he initially became a ladies' hairdresser and ran his own salon. He then undertook a variety of jobs, wrote songs and ran a folk club. He went to night school and then became a school teacher, but soon he was writing plays full-time. In 1969, he married Annie Seagroatt, the daughter of a middle-class family, and the couple eventually had a son, Rob, and two daughters, Rachel and Ruth.
Career
The first play Russell wrote was Keep Your Eyes Down (1971). His first success as a playwright was a play about the Beatles called John, Paul, George, Ringo … and Bert. It premiered at the Everyman Theatre, Liverpool, and then transferred to the West End in 1974. His next play, the semi-autobiographical Educating Rita (1980), concerned a female hairdresser and her Open University teacher. It won the Laurence Olivier Award for best new comedy, and Russell later turned it into a 1983 film with Michael Caine and Julie Walters.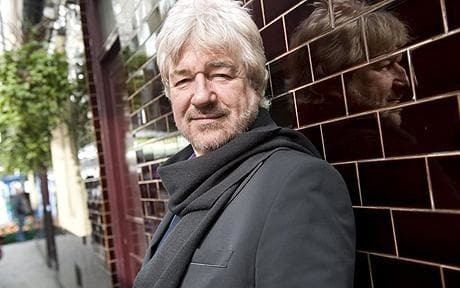 His next theatre piece was the musical Blood Brothers (1983), for which Russell also composed the music. It first opened in Liverpool and transferred to London's Phoenix Theatre. It won the Olivier for best new musical, and a best actress award for its star, Barbara Dickson. Bill Kenwright produced a revival in 1988 which has run for twenty-four years until 2012, becoming the third-longest running musical in West End history. The show was produced on Broadway in 1993 and has had many tours and some other productions. Shirley Valentine first opened in Liverpool in 1986, before a new production opened in London in 1988, starring Pauline Collins and also winning the Olivier Award for best new comedy. Russell also adapted this into a successful film, in 1989, again with Collins in the title role. Russell received BAFTA and Oscar nominations for Best Adapted Screenplay for both Educating Rita and Shirley Valentine.
Russell has written songs since the early 1960s, and has written the music to most of his plays and musicals. He has also written television projects, including the one-off drama, Our Day Out, which aired in 1977, and another drama, One Summer, which aired as a five-part series on Channel 4 in 1983, starring a young David Morrissey. In 2000, Russell published his first novel, The Wrong Boy. In epistolary form, main character Raymond Marks, a 19-year-old from Manchester, tells the story of his life in letters to his hero Morrissey. He co-wrote "The Show", the theme song to the 1985 ITV drama series Connie, which became a top 30 hit for vocalist Rebecca Storm. His first album, Hoovering the Moon, was released in 2003.
The Willy Russell Centre for Children and Adults Who Stammer, opened in Liverpool, 1990. The centre took Russell's name as his writing, in many of his plays, puts forward the philosophy that anyone is capable of change whatever obstacles may be in their path.
Work
"Keep Your Eyes Down" (play 1971)
Sam O'Shanker (play 1972, musical 1973)
Our Day Out (play 1977, Later adapted for musical)
Blind Scouse
John, Paul, George, Ringo … and Bert (musical 1974)
Death of a Young Man (play 1974)
Breezeblock Park (play 1975)
Our Day Out (made-for-TV film 1976, musical stage version, 1983)
One for the Road (play 1976)
I Read the News Today (BBC Schools Radio Play, 1976)
Stags and Hens (1978 play, filmed in 1990 as Dancin' thru the Dark)
Educating Rita (play 1980, film 1983)
The Boy with the Transistor Radio (1980)
One Summer (TV series 1983)
Blood Brothers (musical 1983)
Connie (TV series, co-wrote theme tune "The Show" 1985)
Shirley Valentine (play 1986, film 1989)
Terraces (BBC TV film 1993)
The Wrong Boy (first novel, 2000)
Hoovering the Moon (music album, 2003)
Our Day Out – The Musical (2009/10)
and cityview park 2009/10
Awards and nominations
Awards
1980: Laurence Olivier Award for Best New Comedy – Educating Rita
1983: Laurence Olivier Award for Best New Musical – Blood Brothers
1988: Laurence Olivier Award for Best New Comedy – Shirley Valentine
1990: Evening Standard British Film Award for Best Screenplay – Shirley Valentine
Nominations
1984: Academy Award nomination for Best Adapted Screenplay – Educating Rita
1984: Golden Globe Award nomination for Best Motion Picture Screenplay – Educating Rita
1984: BAFTA nomination for Best Adapted Screenplay – Educating Rita
1989 Tony Award for Best Play – Shirley Valentine
1990: BAFTA nomination for Best Adapted Screenplay – Shirley Valentine
1993: Tony Award for Best Book of a Musical – Blood Brothers
References
Willy Russell Wikipedia
(Text) CC BY-SA