Nationality

American




Known for

Painting, Fashion




Name

William Quigley




Movement

Urban Realism




Notable work

Boxers, Civil War







Education

Tyler School of Art, University of Pennsylvania
startups news roundtable with william quigley and tammy camp
William Quigley (born April 29, 1961) is an American painter from Pennsylvania.
Contents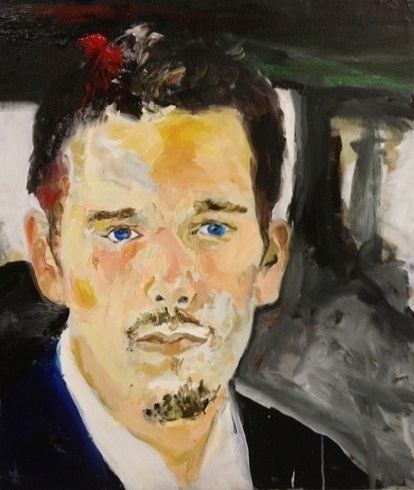 Abc television interview with artist william quigley
Education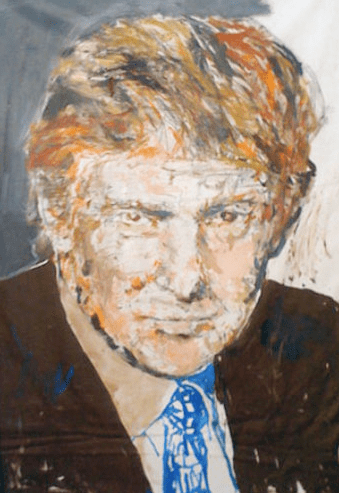 William Quigley graduated from the Philadelphia College of Art in Pennsylvania in 1984. He also studied abroad at the Tyler School of Art in Italy for one year before enrolling at the University of Pennsylvania in 1984 to study Political Science. In 1985 he entered Columbia University Graduate School of Fine Arts in New York City for his MFA and opened for Andy Warhol at the McNeil Gallery for the Images of a Child's World exhibition.
History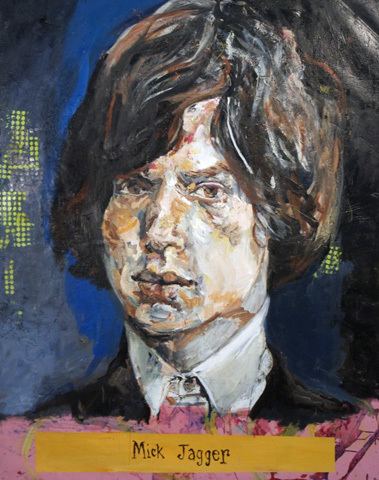 William Quigley has traveled extensively creating and exhibiting all over the World. After completing a BFA program at Philadelphia College of Art, studied sculpture, painting and printmaking at Tyler School of Art in Rome, followed by a continued study of political science and art at University of Pennsylvania. His first career show was June 1985, less than a year out of Undergraduate school at the infamous Henry McNeil Gallery in Philadelphia. Showing in the back room of Andy Warhol's exhibit prior to his shocking death in 1987. It was one of Warhol's last shows, "images of a child's world." with a striking catalog published by Swiss Dealer Bruno Bischofberger. McNeil chose three abstract Quigley works and sold them within the first hour. In 1985 attended Columbia University Graduate School of the Arts in New York City. Painted in Venezuela in 1989, before landing in Los Angeles in 1990-2004, where he would meet and work with LA dealer Manny Silverman and open his own gallery MayB which later became AB Gallery directed by Dan Bernier. Participating in ARTLA Fair in December 1992-3, met art dealers Ferran and Marisa Cano, from Mallorca, Spain. Ferran Cano was a close friend of painter Joan Miró and his gallery made a promise to Miró to keep young Spanish and International art alive in Barcelona and Mallorca. Quigley was offered to come paint for a six months in Mallorca in June 1992, where he made 44 works at the gallery and was given access to explore the work and studio of Joan Miró. After returning to Los Angeles, he opened artist run Mayb, which became the infamous AB Gallery, 1994, directed by Dan Bernier, a hotbed for young artists such as Quigley, George Stoll, Martin Kersels, Marc Chiat, Steve Hurd, Russell Crotty, Jason Rhoades, Manuel Ocampo and Kevin Sullivan.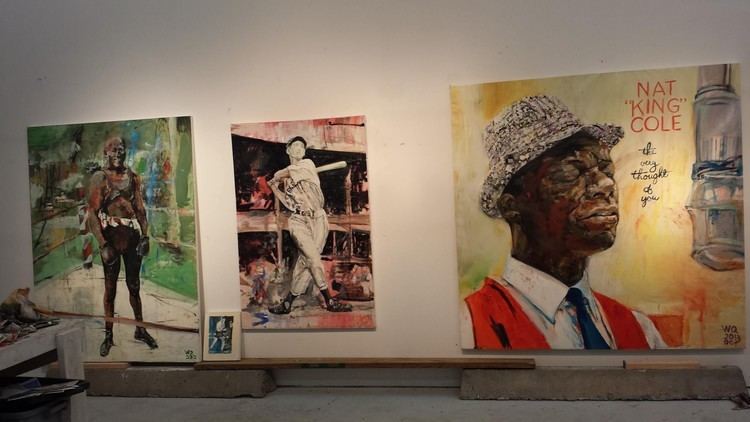 In 1998 and 1999 he traveled to India and made a series of works that has had tremendous impact on his overall style and direction. In 1999 set up a second studio in Soho, New York. While in Los Angeles trying to make a living turned to film, commercials and music videos as both and art director and set designer working on the sets for directors such as David Fincher, Marc Chiat, Nigel Dick, David Kellogg, Phedon Papamichael, Gregory Dark and Dick George. Films included Punch the Clock and Dark side of Genius and music videos, Madonna's "oh Father, "express yourself" and "like a prayer". Prince's "Get Off", Paula Abdul "straight up", Tom Petty's "Freefallin", and OutKast's The Art of Storytelling; and a host of commercials like Doritos "who's bob". Where Red Dog Films director Marc Chiat cast an unknown, 13-year-old future star named Toby MacGuire for the lead role. The move to New York 1999 sparked an incredibly productive period working with a few different band's such as Pete Francis, Dispatch, and Piano genius Paul Tillotson, creating albums, stages, and developed a company with Francis in 2000 called "Skrapper". A T-shirt company using Quigleys Boxer paintings and quirky sayings on their products, tshirts, stages, and albums. Scrapper Records was formed by Pete Francis using the original logo designed by web designer Jeremy Miller from a Quigley portrait of Marvin Hart.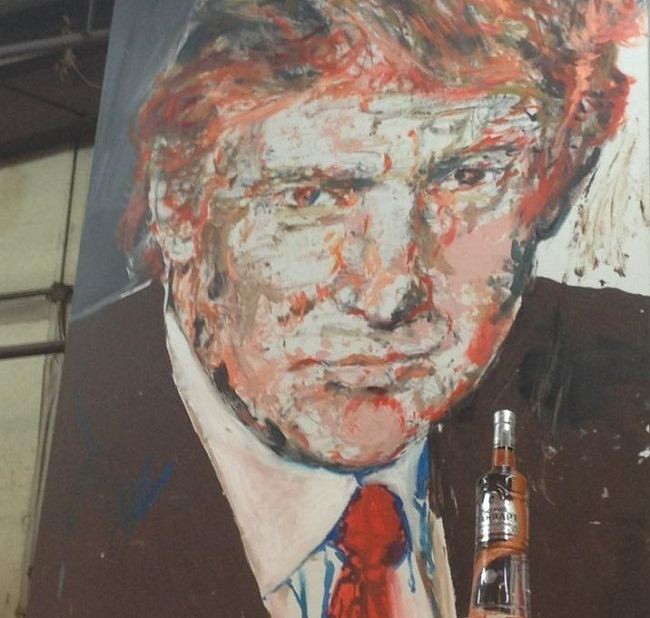 Quigley's work is collected by over 600 people worldwide, including influential figures as President Bill Clinton, California Governor Arnold Schwarzenegger to athletes like Shaquille Oneal and Michael Jordan, Eminem, Woody Allen and Kevin Spacey.
The Boxer Series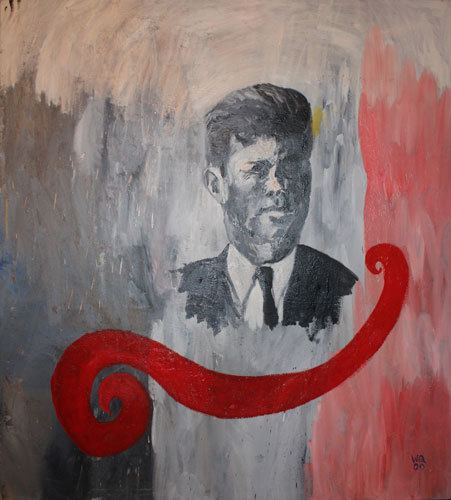 In 1999, downtown New York artist William Quigley was commissioned to create a "no contemporary" fighter painting for a friend. The Boxer Series is a continuing work in progress that investigates through visual study the growth, history, character and impact of the boxing fighter since its birth in the late 1800s. Consisting of confident portraits, traditional confrontational boxing poses, head to head battles, and an occasional knockdown, the subject matter subtly makes comparisons between the life of a prize fighter and one of a painter aiming for something else from his SoHo art space: Skrapper sustainable fashion.
Civil War Show
It consisted of 16 paintings, one carved sculpture of a 15-year-old black Union soldier, and a 40-page hand painted book visually illustrating an interplanetary diary of the War. As the series developed, the theme became more focused on not only the individual lives of the soldiers, generals, and President Abraham Lincoln, but the fight for freedom and respect for the black culture, then considered slaves.
The Civil War Book
The Civil War Book was the fourth book made by William Quigley. Originally it was intended to be a sketch pad for ideas and information about the American Civil War, yet, it later became an elaborate compliment to the Civil War Paintings and was shown at the Lawrence Gallery in 1996. The book's gritty design incorporates war documentation, random notes, photos and nostalgic battlefield tales illustrating one of the most complex and misunderstood wars in American history.
References
William Quigley Wikipedia
(Text) CC BY-SA