Occupation(s)

Musician




Name

William Ackerman




Instruments

Guitar




Role

Guitarist




Years active

1976–present




Website

Official Site





Born

1949 (age 65–66)




Genres

Fingerstyle acoustic, new age, chamber jazz




Labels

Windham Hill, Imaginary Road, Lifescapes




Movies

Windham Hill: Western Light




Albums

Imaginary Roads, Past Light, In Search of the Turtle's N, New England Roads, A Windham Hill Retrospective


Profiles




Myspace




Record label

Windham Hill Records

William ackerman song how to play on guitar the song it takes a year
William Ackerman (born 1949) is an American guitarist who founded Windham Hill Records.
Contents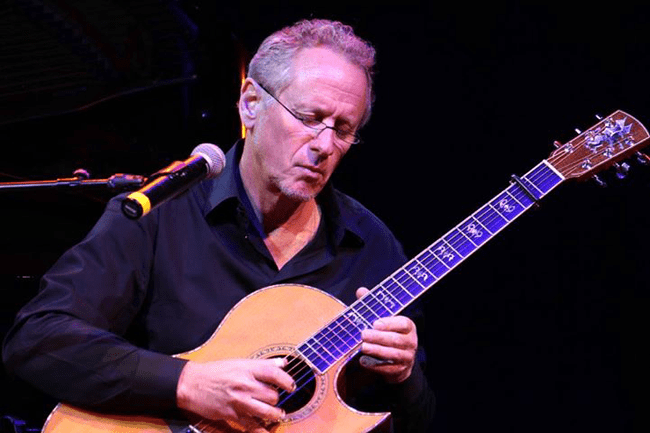 William Ackerman & Chuck Greenberg - 'Visiting' Live
Early years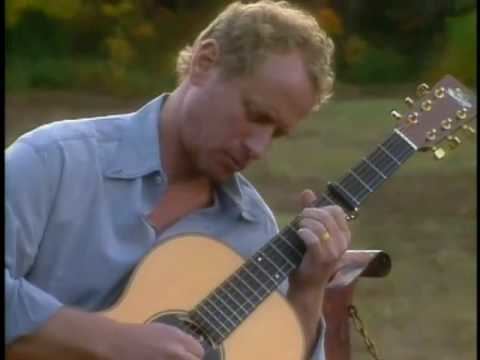 Ackerman was born in Germany and adopted by a couple in Palo Alto, California. His father was a professor of English at Stanford University. He grew up in the San Francisco Bay Area and attended Northfield Mount Hermon School. He became interested in music at a young age, starting with the guitar and composing music at age twelve.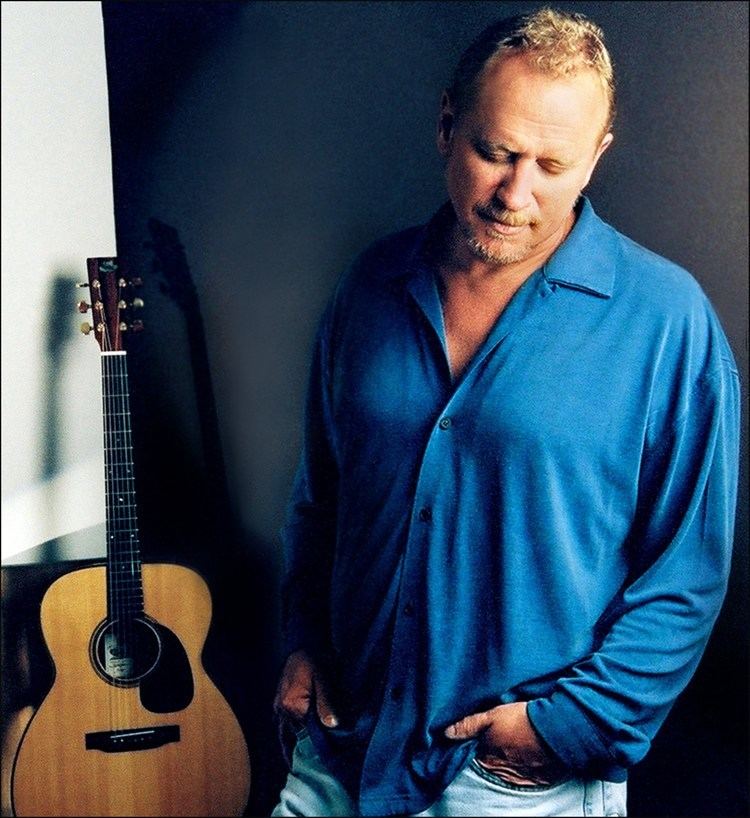 Ackerman attended Stanford University, where he composed pieces for Romeo and Juliet. In 1971 he dropped out and became a carpenter. He was five credits shy of graduating when he decided to leave. In 1975, without having played a "paying gig"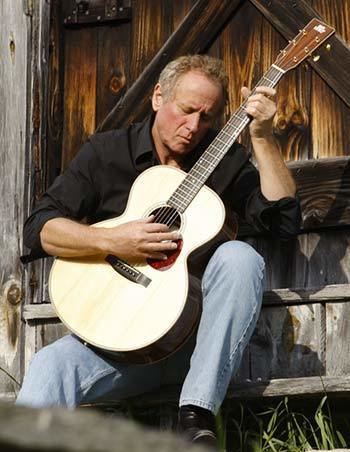 "(a) group of friends and informal fans got together and collected about $300 in five dollar bills to send me into a recording studio. I picked a studio out of the phone book named Mantra Studios (it was the 70s after all!). I walked into that room and made a record I called The Search for the Turtle's Navel in two afternoons." (William Ackerman, liner notes for Returning, 2005).
Windham Hill Records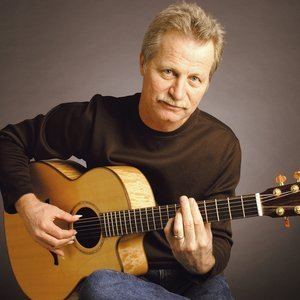 He abandoned carpentry when music took up most of his time. He named his new record label after a Vermont inn where he spent summers as a child. He did many jobs at Windham Hill Records, including picking cover art and producing records.
Early releases included his own album, It Takes a Year (1977), and Turning: Turning Back (1978) by Alex De Grassi, his cousin. The album that gained Windham Hill attention was an album of solo piano, Autumn (1980) by George Winston. It was reviewed in Rolling Stone and for many years was the bestselling album in the catalogue.
Ackerman's other great discovery was Michael Hedges. He has often told the story of how he heard Hedges performing in a Palo Alto cafe and immediately wrote a recording contract for him on a paper napkin. Hedges and Ackerman performed concerts together for several years in the early 1980s and played together on one of Ackerman's albums. Some other notable artists he produced include Liz Story and Shadowfax.
Imaginary Road
Ackerman left Windham Hill and moved to Brattleboro, Vermont in Windham County. In 1992 he sold half of his stake in Windham Hill to BMG and stopped recording and producing music for two years because of a non-compete agreement with BMG. He sold the remainder of his stake in Windham Hill in 1996.
He records and produces music in his studio, Imaginary Road. His albums include Sound of Wind Driven Rain 1998, Hearing Voices 2001 (both nominated for Grammy Awards), Returning (2004, which won a Grammy), PURE (2006), Meditations (2008), and New England Roads 2010.
The artists he has recorded at his studio include Michael Manring, Philip Aaberg, Tom "T-Bone" Wolk, Michael Hedges, Preston Reed, Damon Buxton, Eugene Friesen, Happy Rhodes, Isadar, Liz Story, Samite, Tom Bodett, Jeff Pearce, Jeff Oster, Shambhu, Dana Cunningham, Zade Dirani, Martin Sexton, Karen Hesse, Todd Boston, and Kathryn Kaye.
On June 1 and 2, 2007, at Bruce Willis's theater, The Liberty Theatre in Hailey, Idaho, Ackerman joined Jeff Pearce, Jeff Oster and Patrick Gorman for debut concerts showcasing some of a variety of musical styles. In 2015, he collaborated with South African fingerstyle guitarist Guy Buttery on his self-titled album, with Vusi Mahlasela, Piers Faccini, and Dan Patlansky.
Ackerman was a judge for the 4th annual Independent Music Awards to support independent artists' careers.
As guitarist
Ackerman's musical influences include Erik Satie, John Fahey, Robbie Basho, and Leo Kottke. He has told an anecdote about his musical debt to John Fahey. One of his early pieces of music sounded a great deal like a Fahey composition titled "The Last Steam Engine Train" and so he visited Fahey, asked him if he thought the music was too similar, and played him the tune. Fahey said "You can have it!". The tune in question is "The Rediscovery of Big Bug Creek, Arizona", from It Takes a Year.
On guitar tunings, Ackerman has said that none of his songs use the standard guitar tuning. For example, his song "Processional" has the D string tuned up to an E, and the high E string tuned down to a C with a capo on the 5th fret. He also says that only two songs share the same tuning (at least as of 2000). Ackerman's love of non-standard tunings (coupled with the use of a capo) allows him to play melodies where many of the notes can be played without fretting them allowing the strings to "ring free". He shared his love of non-standard tunings with Michael Hedges.
Discography
1976 The Search for the Turtle's Navel (later renamed: In Search of the Turtle's Navel)
1977 It Takes a Year
1979 Childhood and Memory
1981 Passage
1983 Past Light
1986 Conferring with the Moon
1988 Imaginary Roads
1992 The Opening of Doors
1993 A Windham Hill Retrospective: William Ackerman
1998 Sound of Wind Driven Rain
2001 Hearing Voices
2004 Returning. Won Grammy Award for Best New Age Album
2006 Pure Will Ackerman
2008 Meditations. Nominated for Grammy Award for Best New Age Album
2010 New England Roads
References
William Ackerman Wikipedia
(Text) CC BY-SA