Switzerland




465 m




2,179 (Dec 31, 2008)


7.5 km2


Oberaargau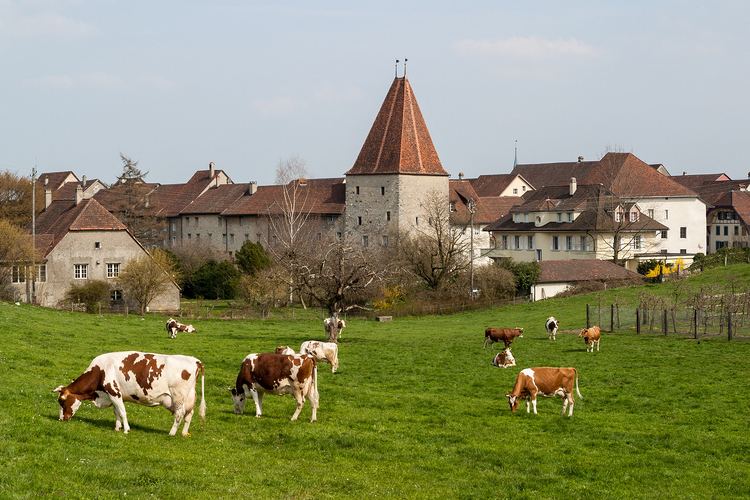 Wiedlisbach is a municipality in the Oberaargau administrative district in the canton of Bern in Switzerland.
In 1974, the Wakker Prize was bestowed on Wiedlisbach for the development and preservation of its architectural heritage.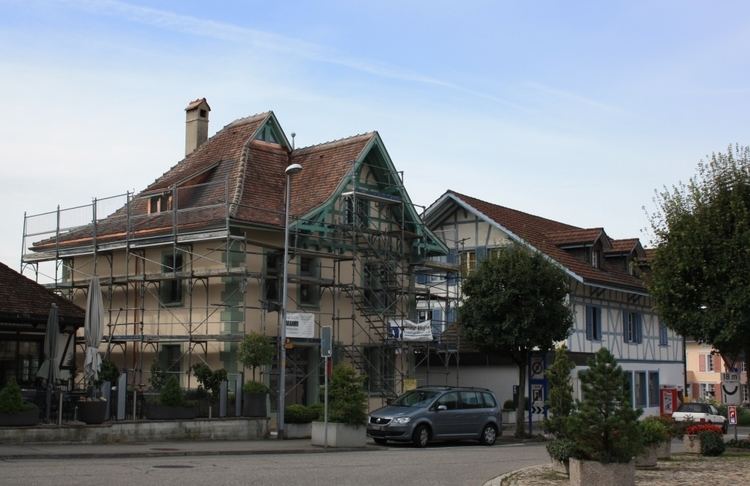 Wiedlisbach has an area of 7.6 km2 (2.9 sq mi). Of this area, 49.5% is used for agricultural purposes, while 29% is forested. Of the rest of the land, 19.7% is settled (buildings or roads) and the remainder (1.7%) is non-productive (rivers, glaciers or mountains).
Wiedlisbach Wikipedia
(,)http://upload.wikimedia.org/wikipedia/commons/9/96/Wiedlisbach_199.jpg(,)http://i.ytimg.com/vi/vULWZWr92iM/hqdefault.jpg(,)https://mw2.google.com/mw-panoramio/photos/medium/9636150.jpg(,)https://farm4.staticflickr.com/3180/5850483262_e5b89d5026.jpg(,)https://mw2.google.com/mw-panoramio/photos/medium/35302742.jpg(,)https://farm3.staticflickr.com/2215/5807641042_faedb8bb51.jpg(,)https://farm1.staticflickr.com/46/134014760_8808968dbf.jpg(,)https://farm1.staticflickr.com/83/239261758_8e17056d46.jpg(,)https://farm1.staticflickr.com/96/231433265_2db4f58db0.jpg(,)https://farm1.staticflickr.com/63/229657167_e38c4c259a.jpg(,)https://farm4.staticflickr.com/3574/3297737054_da25049284.jpg(,)https://mw2.google.com/mw-panoramio/photos/medium/36817063.jpg
(,)http://www.myoberaargau.com//pictures/content/Rest_Rebstock_Wiedlisbach.jpg(,)http://www.myoberaargau.com//pictures/content/Rest_Schluessel_Wiedlisbach.jpg(,)http://static.panoramio.com/photos/large/9636304.jpg(,)http://files.newsnetz.ch/story/1/0/4/10462666/6/topelement.jpg(,)http://files.newsnetz.ch/story/2/3/2/23263212/3/topelement.jpg(,)http://www.schweiz-foto.ch/Bern/Wiedlisbach/Staedtli.jpg(,)http://files.newsnetz.ch/story/1/4/1/14129264/1/topelement.jpg(,)http://files.newsnetz.ch/story/3/0/5/30513453/5/topelement.jpg(,)http://www.arch-steiner.ch/assets/AKTUELL-2/2014/Baufest-Obrecht-Wiedlisbach/_resampled/SetRatioSize800600-MFH-und-Praxis-Obrecht-Wiedlisbach-Architekt0111.jpg%3FPHPSESSID%3D3558fb2330929c2a722bba1323cfb05f(,)http://www.wiedlisbach.ch/pictures/RestaurantRebstock.jpg(,)http://www.mytable.com/r3217166c-728f-4638-9ff6-57c88645e1cf/en/document/Restaurant-Wangen-an-der-Aare-cf(,)http://aff.bstatic.com/images/hotel/840x460/157/15753282.jpg(,)http://files.newsnetz.ch/story/2/0/4/20413347/3/topelement.jpg(,)http://www.mytable.com/ra6544f00-238b-453a-805f-072aa9884adc/en/document/Restaurant-Wangen-an-der-Aare-dc(,)http://aff.bstatic.com/images/hotel/max500/157/15753190.jpg