Where the Spies Are is a 1965 MGM British comedy adventure film directed by Val Guest and featuring David Niven as Dr Jason Love, Françoise Dorléac, John Le Mesurier, Cyril Cusack and Richard Marner. It was based on the James Leasor book Passport to Oblivion which was also the working title of the film. MGM intended to make a Jason Love film series but the idea was shelved.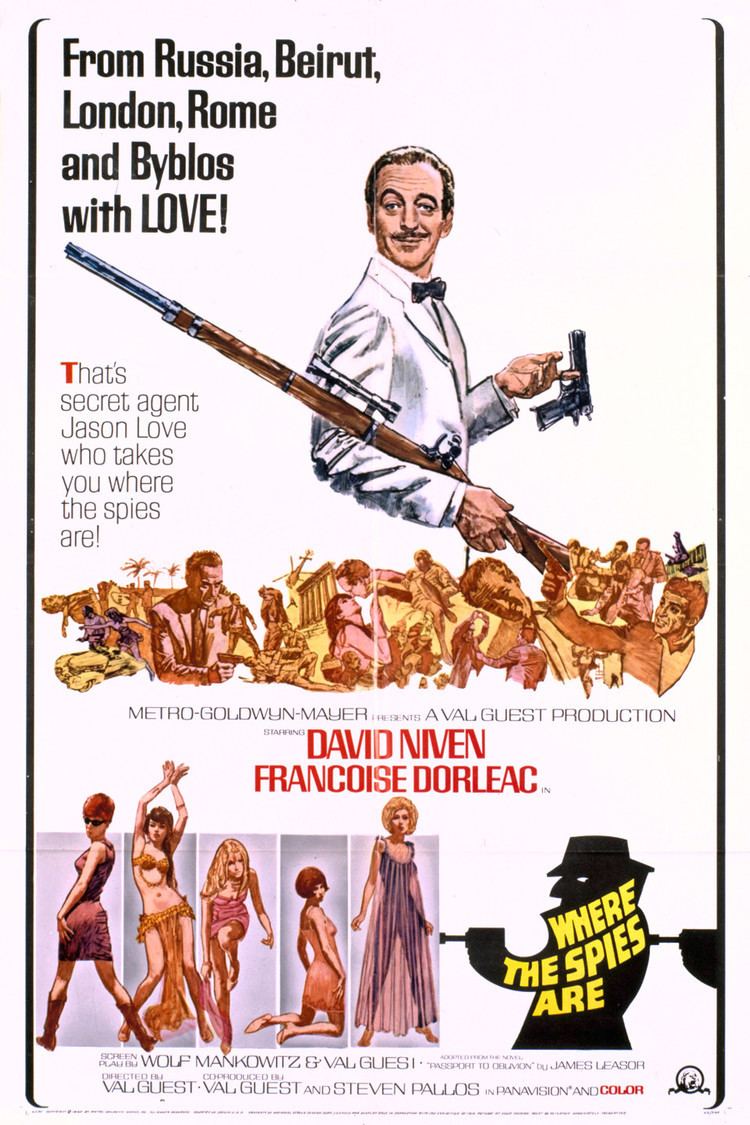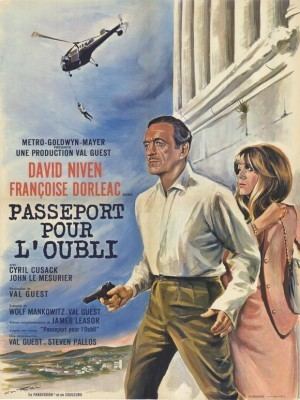 Rosser, a British agent is assassinated in Beirut. British intelligence boss MacGillivray recruit Dr Jason Love, who did some intelligence work during World War Two, to attend a medical conference and find out what is going on.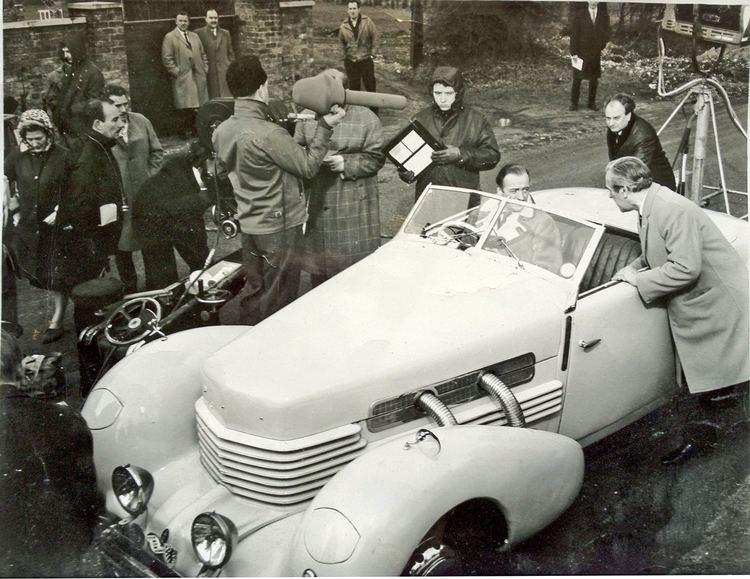 Love stops off in Paris and meets MagGillivray's contact, a model called Vikki. The two get along well, causing Love to miss his flight, which promptly explodes.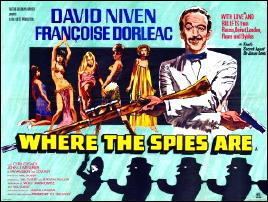 Love arrives in Beirut and meets another agent, Parkington. Together they discover a communist plot to assassinate the pro-British Prince of Zahlouf, thereby threatening Britain's Eastern oil treaties.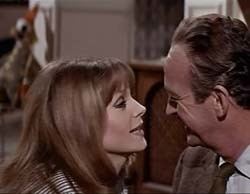 Parkington is killed and Love meets up with Vikki again, who reveals she is a double agent. Love manages to stop the assassination, but when escaping is captured by the Russians.
They put him on a plane touring the world, the "Dove of Peace", and try to extract information from him. Also on board is Vikki.
A Russie defector reveals Love's location to the British. When the plane flies over Canada, the British arrange a fake emergency so the plane will land. Vikki shoots the Russians enabling Love to escape but she is killed in turn.
David Niven – Doctor Jason Love
Françoise Dorléac – Vikki
John Le Mesurier – MacGillivray
Cyril Cusack – Rosser
Eric Pohlmann – Farouk
Richard Marner – Josef
Paul Stassino – Simmias
George Pravda – 1st Agent
Noel Harrison – Jackson
Ronald Radd – Stanilaus
Alan Gifford – Security
Bill Nagy – Aeradio
George Mikell – Assassin
Nigel Davenport – Parkington
Geoffrey Bayldon – Lecturer
Derek Partridge – Duty Officer
Robert Raglan – Sir Robert
Basil Dignam – Major Harding
Gordon Tanner – Inspector
MGM bought the film rights to the novel in 1964, inspired by the success of the James Bond films. David Niven was cast in the lead role. He was also making Lady L for MGM at the same time but the studio arranged the schedule accordingly. Françoise Dorléac was cast off the back of her success in That Man from Rio.
The film was shot on location in Beirut.
Alfredo Antonini served as the orchestra conductor for the film.
David Niven and Val Guest took an option on the next five James Leasor books about Jason Love. Two of them were written - Passport to Peril and Passport to Peking - with three unwritten.