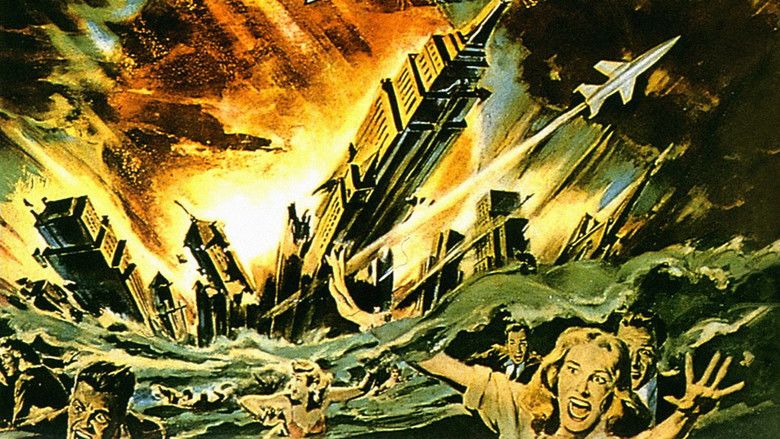 Pilot David Randall flies top-secret photographs from South African astronomer Dr. Emery Bronson to Dr. Cole Hendron in America. Hendron, with the assistance of his daughter Joyce, confirms their worst fears: Bronson has discovered that a rogue star named Bellus is on a collision course with Earth.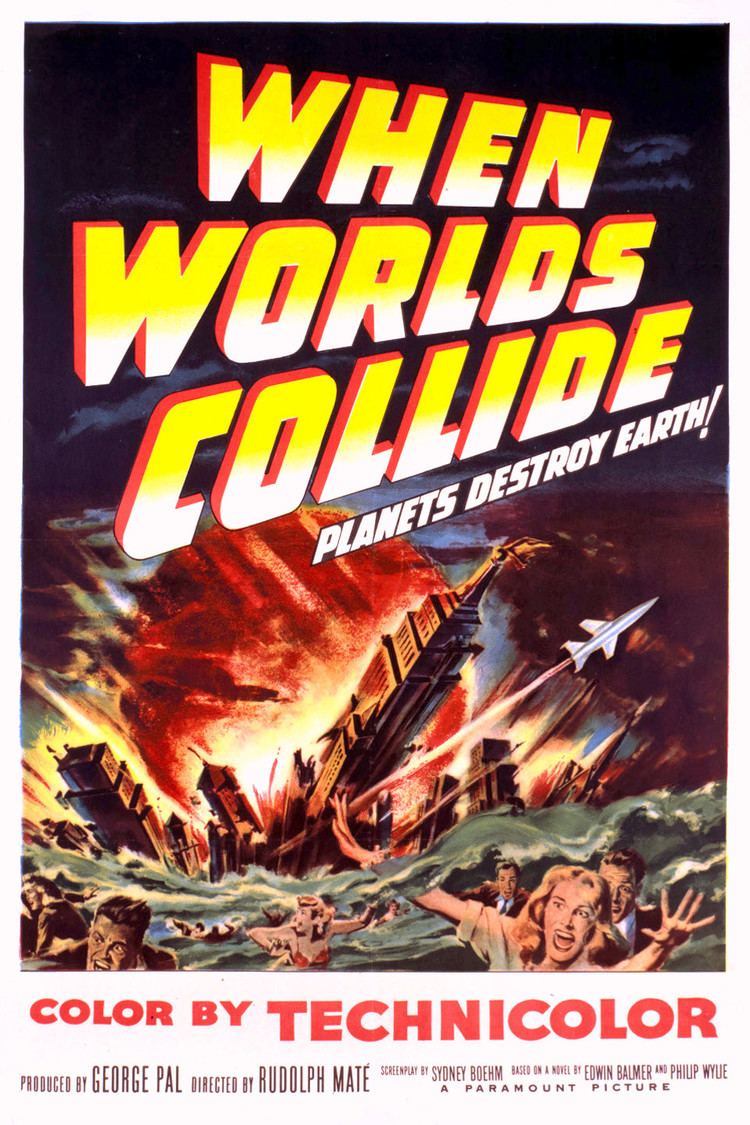 Hendron warns the United Nations that the end of the world is little more than eight months away. He pleads for the construction of "arks" - spaceships to transport a lucky few to Zyra, the sole planet orbiting Bellus, in the faint hope that the human race can be saved from extinction. Other scientists scoff at his claims, and he is not believed by the United Nations delegates.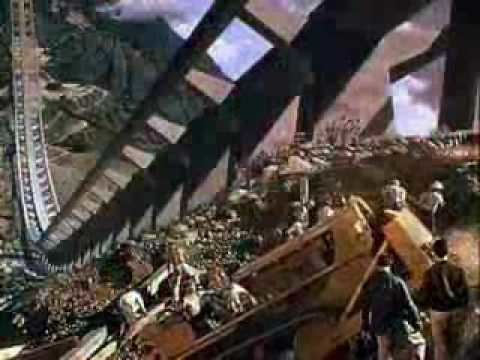 Hendron receives help from wealthy humanitarians, who arrange a lease on a former proving ground to build an ark. To finance the construction, Hendron is forced to accept money from the wheelchair-bound industrialist Sidney Stanton. Stanton demands the right to select the passengers, but Hendron insists that he is not qualified to make those choices; all he can buy is a seat aboard the ark.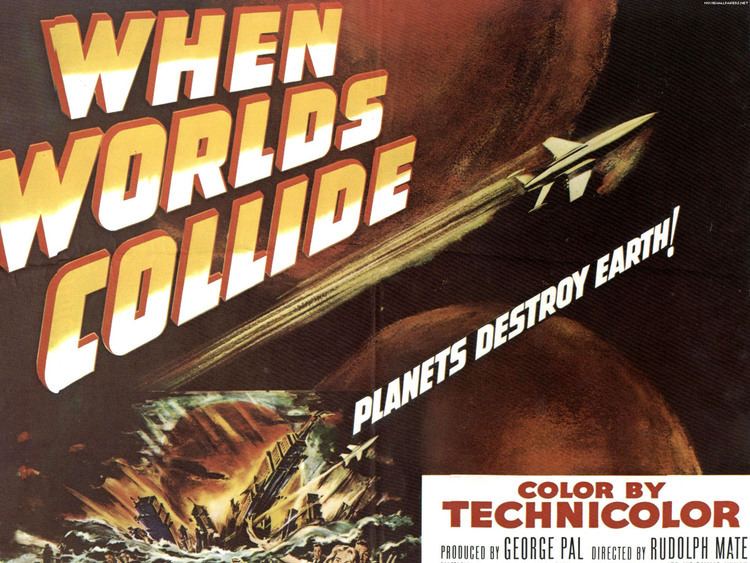 Joyce, attracted to Randall, prods her father into keeping him around, much to the annoyance of her boyfriend, Dr. Tony Drake. As Bellus nears, former skeptics admit that Hendron was right and governments prepare for the inevitable. Groups in other nations begin to build their own spaceships. Martial law is declared, and residents in coastal regions are evacuated to inland cities.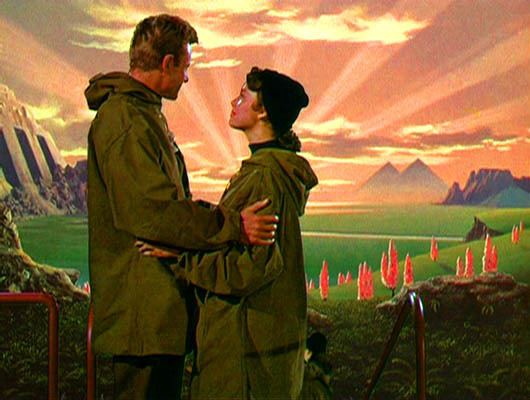 Zyra makes a close approach first, causing massive earthquakes, volcanic eruptions, and tidal waves that wreak havoc around the world. Several people are killed at the ark's construction camp, including Dr. Bronson. Afterward, Drake and Randall travel by helicopter to drop off supplies to people in the surrounding area. When Randall gets off to rescue a little boy stranded on a roof in a flooded area, Drake flies away, but then changes his mind and returns.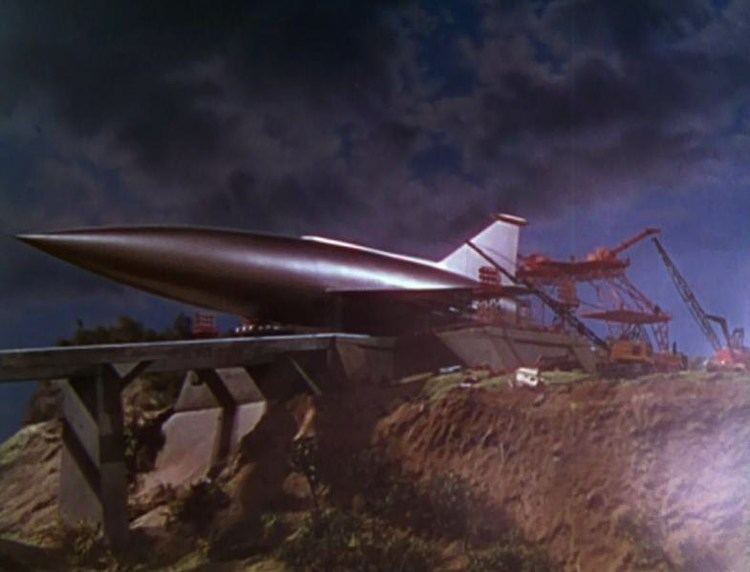 As the day of doom approaches, the spaceship is loaded with food, medicine, microfilmed copies of books, equipment, and animals. The lucky passengers are selected by lottery, though Hendron reserves seats for himself, Stanton, Joyce, Drake, pilot Dr. George Frey, the young boy who was rescued, and Randall, for his daughter's sake. When a young man turns in his winning number because his sweetheart was not selected, Hendron arranges for both to go. Randall only pretends to participate in the lottery, believing he has no skills needed for settling on Zyra. For Joyce's sake, Drake fabricates a "heart condition" for Frey, making Randall's inclusion as co-pilot seem necessary.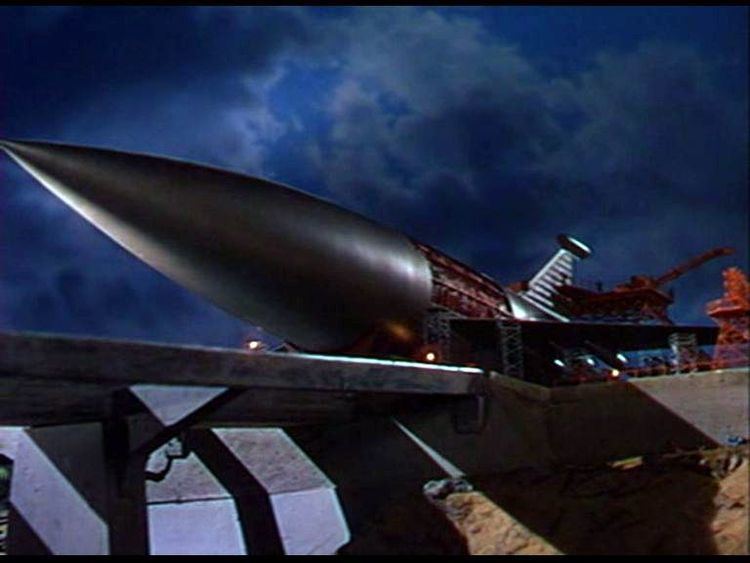 The cynical Stanton, knowing human nature, fears what the desperate lottery losers might do, so as a precaution, he has stockpiled weapons; Stanton's suspicions prove to be well-founded. His much-abused assistant, Ferris, tries to add himself at gunpoint to the passenger manifest, only to be shot dead by Stanton. As a precaution, the selected women board the ship, while the chosen men wait just outside.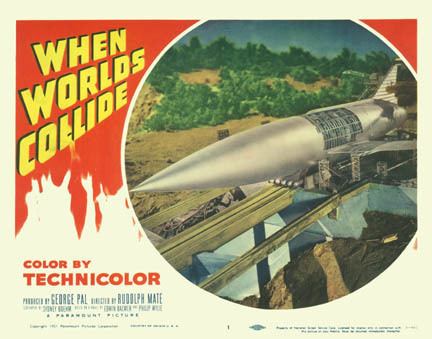 Shortly before blastoff, many of the lottery losers riot, taking up Stanton's weapons to try to force their way aboard. Hendron stays behind at the last moment and forcibly keeps Stanton with him to conserve fuel. With an effort born of ultimate desperation, Stanton stands up and walks in a futile attempt to board the departing spaceship.
The crew are rendered unconscious by the g-force of acceleration and do not see on the monitor the Earth's destruction by Bellus. When Randall comes to and sees Dr. Frey already awake and piloting the ship, he realizes he has been deceived.
As the space ark enters Zyra's atmosphere, the fuel runs out; Randall takes control and glides the spaceship to a rough but safe landing. The crew disembark and find Zyra to be habitable. David Randall and Joyce Hendron walk hand-in-hand down the ramp.
A feature film, based on the original novels When Worlds Collide and its sequel After Worlds Collide, first serialized in Blue Book magazine in 1932, was considered by producer-director Cecil B. DeMille. When George Pal began his version years later, he initially wanted a more lavish production with a larger budget, but he wound up being forced to scale back his plans.
Douglas Fairbanks Jr. was first considered for the role of Dave Randall, but Richard Derr was finally hired for the part.
Chesley Bonestell is credited with the artwork used for the film; he created the design for the space ark that was constructed. The final scene in the film, the sunrise landscape on Zyra, was taken from a Bonestell sketch. Because of budget constraints, the director was forced to use this color sketch rather than a finished matte painting, drawing criticism. When Randall and Joyce leave the ship, artificial structures are clearly visible to the left and right, suggesting an alien civilization.
The additional poor quality still image showing a drowned New York City is often attributed to Bonestell, but it was not actually drawn by him.
UCLA's differential analyzer is shown briefly near the beginning of the film; it verifies the initial hand-made calculations confirming the coming destruction of the Earth. "There is no error."
Producer George Pal considered making a sequel based on the second novel, After Worlds Collide, but the box office failure of his 1955 Conquest of Space made that impossible.
When Worlds Collide was reviewed by Bosley Crowther of The New York Times, who noted that George Pal had followed up on his other prophetic epic, Destination Moon: "... this time the science soothsayer, whose forecasts have the virtue, at least, of being represented in provocative visual terms, offers rather cold comfort for those scholars who would string along with him. One of the worlds which he arranged to have collide is ours."
Freelance writer Melvin E. Matthews calls the film a "doomsday parable for the nuclear age of the '50s." Emory University physics professor Sidney Perkowitz notes that this film is the first in a long list of movies where "science wielded by a heroic scientist confronts a catastrophe." He calls the special effects exceptional.
Librarian and filmographer Charles P. Mitchell was critical of the "... scientific gaffes that dilute the storyline," as well as a "failure to provide consistent first-class effects." He pointed out that there were inconsistencies in the script, such as the disappearance of Dr. Bronson in the second half of the film. In his flawed analysis, Mitchell also does not recognize that sister spacecraft are being built by other nations and their ultimate fate. He summarizes by saying, "the large number of plot defects are annoying and prevent this admirable effort from achieving top-drawer status."
When Worlds Collide won the 1951 Academy Award for special effects. It was also nominated for Best Cinematography-Color.
Paramount Pictures began pre-production on a When Worlds Collide remake circa 2013. As of August 25, 2015, no release date had been announced.