Tasked with finding a bride in 10 days, a young man goes on a series of dates with 12 women, each born under a different astrological sign.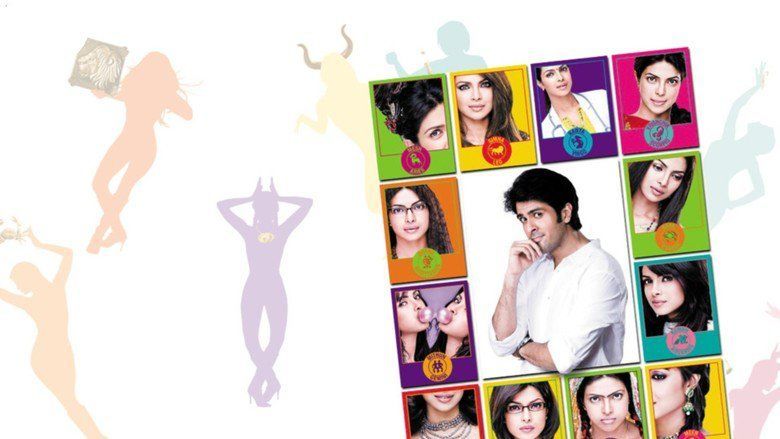 Whats Your Raashee? (Hindi: ????? ??? ?????, Whats Your Zodiac Sign?) is a 2009 Indian social comedy film, co-produced and directed by Ashutosh Gowarikar and starring Harman Baweja and Priyanka Chopra. Chopra plays 12 characters, depicting the signs of the zodiac; each character has traits related to her astrological sign. Based on the novel Kimball Ravenswood by Madhu Rye, the film depicts the story of a U.S. based Gujarati Non-resident Indian in search of his soulmate from twelve girls (all played by Chopra). The actress was considered for Guinness World Records as the first actress to play 12 different characters in one film.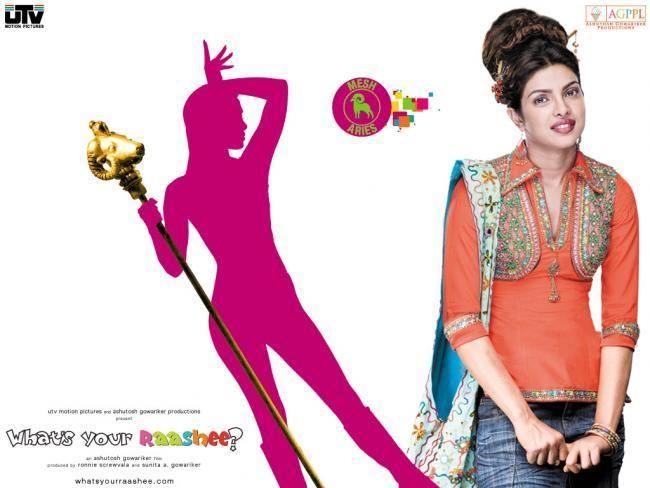 The film was released on 25 September 2009, and received mixed-to-negative reviews criticising its run time (3 hours, 31 minutes). However, critics unanimously praised Chopras performance and the films music. At the 15th Screen Awards, Chopra received two nominations for her performance in the film: Best Actress and Best Actress (Popular).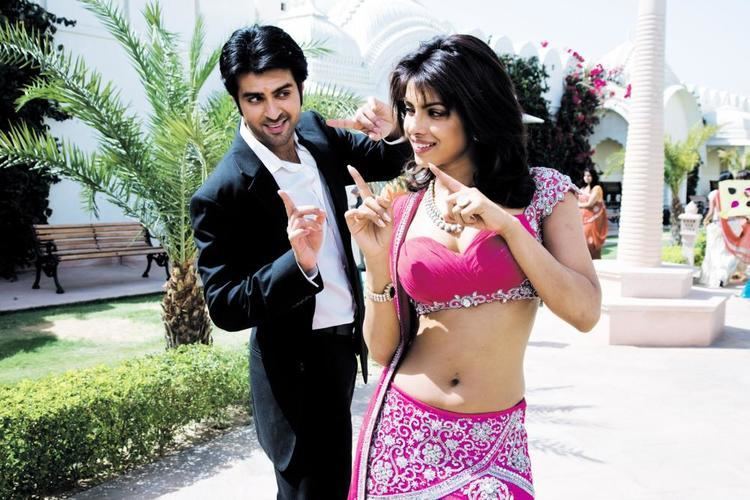 What's Your Raashee? Yogesh Patel, a young man in a hurry. Yogesh must find his dream girl within 10 days to save his family from utter ruin. Finding the dream girl is tough enough. Finding her in a hurry is even tougher.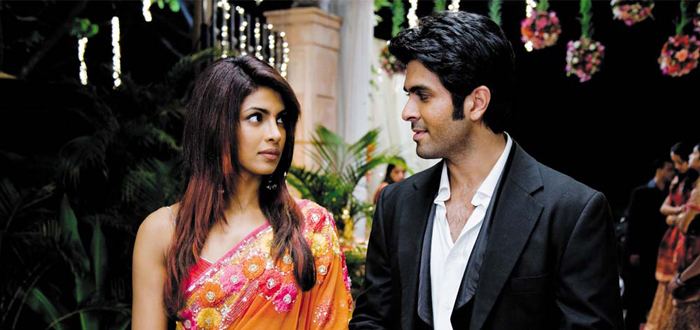 In a quaint rural village, an elderly man awaits the postman. He receives a card from his youngest grandson, Yogesh, and decides Yogesh will be his heir. In Mumbai, Yogeshs family consults an astrologer to learn if their eldest son (Jitu, a debtor) will go to jail and gives him Yogeshs birthdate to learn his future. They are astonished to learn that Yogesh will inherit a fortune if he is married on the 20th of that month; the phone rings, and the family is overjoyed to hear that Yogeshs grandfather has made him his sole heir.
Yogesh is successful, and living in Chicago. He gets a text message that his father had a heart attack, and rushes to Mumbai. When he arrives, Yogesh learns that Jitu lied to him. The family explains that Jitu owes a rich man 21?2 crore rupees in gambling debts; if Yogesh does not marry on the 20th of the month, Jitu will go to jail. At first Yogesh is adamant that he will not marry, but Jitu tells him that he also borrowed 11?2 crore from a mob boss; his parents are unaware of this. Yogesh is annoyed, but agrees to marry when the gangster threatens them.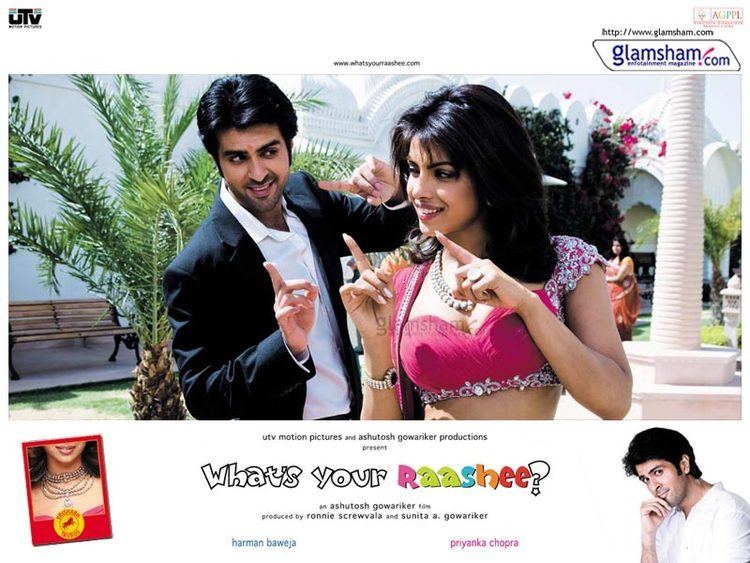 When Uncle Devu posted an ad with Yogeshs photo, 176 girls replied. Yogesh decides that he will see one girl from each raashee (zodiac sign). Devu's wife asks Yogeshs father to hire a detective because she suspects he is cheating on her. When Yogeshs father learns the astrologer is also a detective, he hires him. Devu then brings Yogesh to meet the girls. There is a meeting with each of the twelve girls. Meanwhile, the detective identifies Devus mistress as a woman named Anila.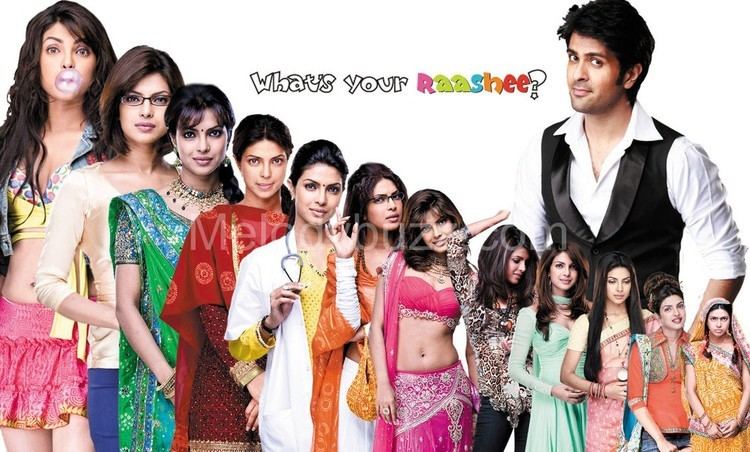 When Yogesh has met most of the girls, one of them, Sanjana, asks to talk to him privately. She tells him that a boy has agreed to marry her, and her uncle and aunt ignore her reluctance. She asks Yogesh to give her time to decide what to do about her boyfriend. He agrees, telling her about his problems with Jitu. Sanjana, touched that Yogesh will help her despite his own problems, hugs him. Devu walks in, and thinks he has interrupted them; Sanjana chases him, trying to explain. Tailing Devu, the detective is unaware that he was with Anila at the hotel and sees Sanjana and Devu. Sanjana shows Devu a picture; when he says something, she becomes angry and tries to leave. Devu stops her, holding her while she cries before they leave in his car. The detective convinces Yogesh and his father that Devu is having an affair with Sanjana. Anila then comes downstairs, looking for Devu. Yogesh shows her the photos, telling her that Devu and Sanjana went to Khandala (a hill station near Mumbai). The detective tells Devus wife the same thing, and they find Devu at a hotel with Sanjana. Yogesh and Devu are angry; Devu thinks Yogesh betrayed him and Yogesh thinks Devu is having an affair with Sanjana.
After seeing the last girl, Yogeshs mother tells him to choose with his heart instead of his mind. Yogesh sees all the girls in a dream (to the song "Chehre Jo Dekhe Hain"), and in the morning decides whom he will marry. He goes to Rajnis office because she offered a five-crore dowry, and is relieved to discover she is marrying someone else. He goes to Devus house to tell him he wants to marry Vishakha, but Devu calls her and rejects her. He says there is no need for Yogesh to marry her; he knows about Jitus debt, and says he will choose Yogeshs bride himself.
Yogesh is impatient, but Devu keeps his bride a secret. When she enters, Yogesh cannot tell which of the girls she is. When the ceremony ends, Devu welcomes the father of the bride as Sanjanas father. Yogesh is stunned when his grandfather brings the money to pay Jitus debts (after Devu explained what was happening). He asks Devu how he arranged the marriage; Devu explains that when Sanjana followed him and showed him a picture of her boyfriend, he remembered seeing him kissing another woman in Khandala. He brought Sanjana to Khandala, and to the hotel to confront her boyfriend. Sanjana told him she would marry Yogesh because she realised she loved him, and Yogesh realises he loves Sanjana too. The film ends with Yogesh being asked what his raashee is. He says he doesnt know; and smiles.
Priyanka Chopra as Anjali, Sanjana, Kajal, Hansa, Rajni, Chandrika, Mallika, Nandini, Pooja, Vishakha, Bhavna and Jhankhana
Harman Baweja as Yogesh Patel
Dilip Joshi as Jitu
Darshan Jariwala as Uncle Devu
Anjan Srivastav as Yogeshs father
Manju Singh as Yogeshs mother
Rajesh Vivek as astrologer-detective
Yuri Suri as Moolraj (mob boss)
Daya Shankar Pandey as Chaand
Marcell Dsouza as Suraj
Pramod Moutho as Indravadan Zaveri
Visswa Badola
Bhairavi Vaidya
Geeta Tyagi
Ajita Kulkarni
Presenters: UTV Motion Pictures and Ashutosh Gowarikar Productions
Director: Ashutosh Gowarikar
Producers: Ronnie Screwvala and Sunita A. Gowariker
Screenplay: Naushil Mehta and Ashutosh Gowarikar
Dialogue: Naushil Mehta, Amit Mistry and Tapan A. Bhatt
Music and Background Score: Sohail Sen
Lyricist: Javed Akhtar
Cinematography: Piyush Shah
Art Director: Nitin Chandrakant Desai
Costume Design: Neeta Lulla
Makeup: Madhav Kadam
Visual Effects: Red Chillies VFX
Sound: Stephen Gomes
Choreographers: Chinni Prakash, Rekha Prakash, Raju Khan, Lollypop, Terence Lewis and Rajeev Surti
Whats Your Raashee? is a romantic comedy based on a novel by Madhu Rye, who calls the book a tingly comic which studies human nature and can be considered a "sex thriller". Before the film was made, Rye said that Ashutosh Gowarikar might adapt the plot to enhance its cinematic appeal. Whats Your Raashee? is Gowarikars first romantic comedy. In an interview he said, "It is a genre that I have always loved and I had always wanted to attempt. My favourite films of this genre are Roman Holiday and When Harry Met Sally, amongst several others. Im also a great fan of Chupke Chupke and all romantic comedies of Hrishikesh Mukherjee and Basu Chatterjee".
The film began shooting in Mumbai on 6 December 2008, and was filmed at 65 different locations. Gowarikar said that filming this movie was more challenging that his previous effort (2008s Jodha Akbar), due to the many locations. Shooting began its second stage in mid-January, with scenes filmed in Chicago and Baroda. Whats Your Raashee? was shot on a start-to-finish schedule, and filming concluded in April 2009.
The song "Aaja Lehraate" was filmed in a single shot. It was a draining process for Priyanka Chopra and Harman Baweja, since each mistake required returning to the beginning and there were many takes. The actress became ill from the stress of filming, and production was delayed until she recovered.
This is the second film pairing Harman Baweja and Priyanka Chopra in pivotal roles; the first was Love Story 2050. According to Gowarikar, Harman was signed for this film before Love Story 2050 was produced. Chopra later joined the cast; each of her twelve characters has a unique appearance and personality.
After completing the films first shooting schedule, Gowarikar asked Nabeel Abbas to design the trailer. Ashutosh and Nabeel came up with a concept, and a teaser poster was released on 20 January 2009. The poster looked like a book cover that, according to Gowarikar, "will not reveal much about the film [but] at the same time will have a feel of the film".
Whats Your Raashee? premiered at the Toronto International Film Festival on 19 September 2009. The film received mixed-to-negative review, which criticised the films length but praised Chopras performance. The Times of India rated the film 3 out of 5, noting that the film works because Gowariker maintains fluidity in the narrative and gets uniformly-good work from his cast. Sukanya Verma of Rediff.com praised Chopras performance: "Priyanka Chopra transforms into 12 new skins with astonishing distinction, voice and spirit. The actress reinvents herself into this unique individual every single time ranging from batty, bashful and boisterous. This is simply her show." Sonia Chopra of Sify wrote, "A film that could have been hugely entertaining, What's Your Raashee? is affected by serious flaws like a repetitive layout and agonising length. If the film is still somewhat watchable, it's only for Priyanka Chopra's consistently stellar act. She carries the film ably on her shoulders, giving a fun and uninhibited performance".
The film did poorly at the box office, earning Rs. 120 million during its run and declared a flop by Box Office India. It is Harman Bawejas third consecutive film which failed at the box office. Telecast rights for the film have been sold to Tata Sky for their Showcase Premiere.
Nominated, Star Screen Award Best Actress: Priyanka Chopra
Nominated, Stardust Star of the Year Award - Male: Harman Baweja
Nominated, Stardust Awards (Standout Performance by a Music Director): Sohail Sen
Nominated, Stardust Awards (New Musical Sensation, Female): Bela Shinde ("Su Chhe")
Nominated, Stardust Awards (New Musical Sensation, Female): Tarannum Malik ("Salone Kya")
Whats Your Raashee? (Pal Pal Dil Jisko Dhoonde) (2)
Jao Na (Aaja Lehraate)
4 (Bikhri Bikhri)
Maanunga Maanunga (6)
Sau Janam (Aa Le Chal)
8 (Pyaari Pyaari)
Su Chhe (10)
Salone Kya (Dhadkan Dhadkan)
12 (Koi Jaane Na)
Whats Your Raashee? (Chehre Jo Dekhe Hain)
The films score was composed by Sohail Sen, with lyrics by Javed Akhtar. The soundtrack was released on 18 August 2009, and consists of 13 songs: an introduction and 12 others (one for each zodiac sign and character played by Chopra).