Animalia




Chlorostilbon




Chlorostilbon




Apodiformes




Trochilidae




Chordata




Species






Chlorostilbon melanorhynchus




Hummingbird, Bird, Chlorostilbon, Andean emerald, Purple‑bibbed whitetip
The western emerald (Chlorostilbon melanorhynchus) is a species of hummingbird in the Trochilidae family. Alternatively, it has been considered as a subspecies of either the blue-tailed emerald, C. mellisugus, or the red-billed emerald, C. gibsoni. It is found in Colombia and Ecuador.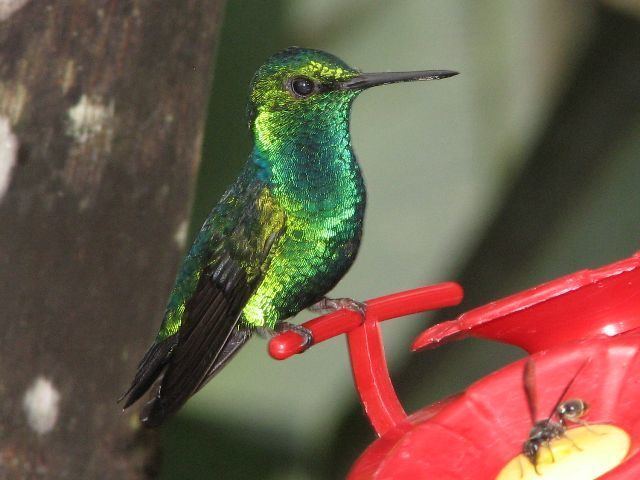 Its natural habitats are subtropical or tropical moist lowland forests, subtropical or tropical moist montane forests, and heavily degraded former forest.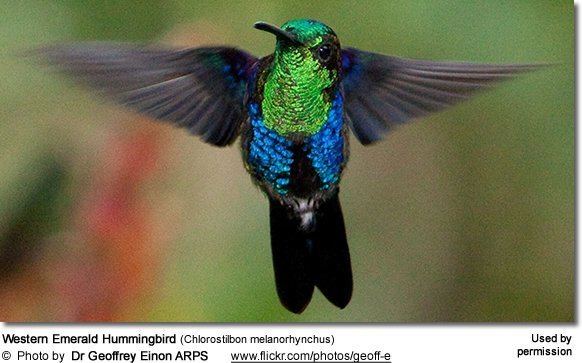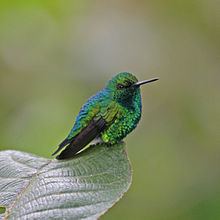 Western emerald Wikipedia