Prior to his election, he was Deputy Leader of the London Borough of Redbridge and Cabinet Member for Health and Wellbeing. He remains a Labour councillor for Aldborough Ward.
Streeting's earlier career was in the voluntary sector, most recently as Head of Education at Stonewall, where he led their Education for All campaign to tackle homophobia in schools. He was previously Chief Executive of the Helena Kennedy Foundation, an educational charity that promotes access to higher education to students from further education colleges through bursaries, mentoring and work placements. He is a former National President of the National Union of Students (NUS) in the United Kingdom.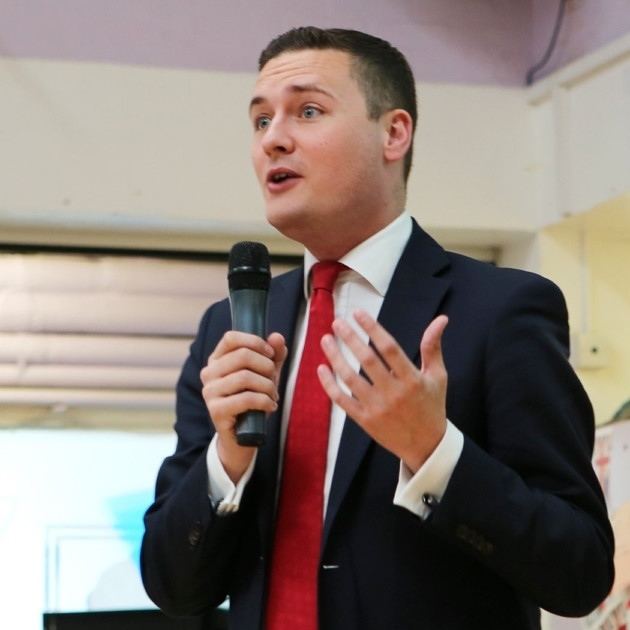 Born in Tower Hamlets, Streeting attended Westminster City School, a voluntary aided, Christian school in Victoria, central London. Streeting is a graduate of the University of Cambridge, where he read History at Selwyn College. He served as the President of the Cambridge University Students' Union for 2004-5, and as Selwyn College's Entertainments' Officer and Junior Common Room President.
After graduating, Streeting worked for the Labour Party-related organisation Progress for a year.
Streeting was elected as NUS President in April 2008 as a candidate from Labour Students. He had been a member of the NUS National Executive Committee since 2005, having previously held the post of Vice-President (Education) from 2006–08. In April 2009, Streeting was elected to a second term.
As Vice-President of the NUS, Streeting was a strong proponent of his predecessor Gemma Tumelty's proposed reforms to the NUS governance structures, which had been denounced and narrowly defeated by many left wing groups in NUS as an attack on NUS democracy. His election was reported by The Guardian newspaper as "a move that will lend weight to the fight to modernise the union" and within seven months of taking office, revised reform proposals were submitted, passed and ratified by two extraordinary conferences to adopt the new constitution. Critics have argued, however, that the conferences were undemocratic, with a significant number of delegates not having been elected by cross-campus ballot. A large proportion of FE colleges were also unable to attend.
He was a leading figure in efforts to change the NUS's position on higher education funding in advance of the Government's 2009/10 independent review of Higher Education Funding in England.
As NUS President, Streeting was a non-executive director of the NUS's trading arm, NUS Services Ltd and of Endsleigh Insurance. He was also a non-executive director of the Universities and Colleges Admissions Service (UCAS), as well as the Higher Education academy, having served on their board as Vice President (Education) when he was also a non-executive director of the Office of the Independent Adjudicator for Higher Education (OIAHE). Shortly after his election as NUS President, Streeting was appointed as a member of the government's Youth Citizenship Commission, chaired by Professor Jonathan Tonge of Liverpool University, which published its report in June 2009.
In March 2009, Pink News listed him as the 33rd most powerful LGBT politician in the UK.
Wes Streeting was elected as a Labour Party councillor on Redbridge London Borough Council, for the Chadwell ward, in a July 2010 by-election, holding the seat for Labour by 220 votes, and winning with 31.5% of the vote (a fall of 1.4% for Labour in the ward) on a 25.5% turnout (a fall of 34.5% in turnout). The by-election had been triggered by a previous Labour candidate having been elected two months earlier when he was ineligible to serve on the council. As a result of his election, Streeting gave up his job as a public sector consultant with PricewaterhouseCoopers (PwC) as Redbridge Council was a current audit client of the firm, forcing Streeting to choose between keeping his job or forcing a second by-election.
In 2010, shortly after leaving PwC, Streeting was appointed as Head of Policy and Strategic Communications for Oona King's unsuccessful bid to win the Labour Party's nomination to be their candidate in the 2012 London Mayoral election.
Streeting was elected as Deputy Leader of the Labour Group in October 2011, 15 months after his election as a Redbridge Councillor. In 2014, he contested the Aldborough ward on Redbridge Council, winning 2,100 votes and defeating Conservative opponent Ruth Clark.
At a public meeting of the Redbridge Citizens' Assembly on 6 May 2014, Cllr Streeting on behalf of his group promised that, if elected, he would not reduce the level of Council Tax Support provided to low income working age residents. Once elected, the Labour council cut the level of support so as to treble from April 2016 the amount of Council Tax paid by supported residents, and his council is proposing a further reduction from April 2017 and consulting on a third reduction from April 2018.
He was appointed Deputy Leader of the council in May 2014 shortly after the Labour group took control with a majority in the local elections. He resigned the latter in May 2015 shortly after being elected Member of Parliament for Ilford North. He remains a backbench councillor but is not claiming an allowance from Redbridge Council.
In the General Election of 7 May 2015, Wes Streeting was elected as the Member of Parliament for Ilford North. Representing the Labour Party, he overturned a Conservative majority of 5,404 to win by 589 votes. Since being elected Streeting has been elected Honorary President of the British Youth Council by its membership of over 250 organisations.
Since his election, Streeting has emerged as a critic of the Labour Party leader, Jeremy Corbyn, sufficiently strongly to receive a response from Corbyn's supporters such as the trade union leader Len McCluskey and Ken Livingstone.
Streeting is a vice-chair of the All-Party Parliamentary Group on Antisemitism. He has accused Corbyn of a "flat-footed and lackadaisical attitude" to tackling antisemitism which is "simply unacceptable". Ilford North's Jewish community is the third largest in the UK amounting to about 4,000 people. As a result of the disquiet about Labour's problems with antisemitism, in one of the few seats where the Jewish vote might be decisive, as under Corbyn, Labour's support in the Jewish community is reportedly down to 8.5% nationally. Marcus Dysch of The Jewish Chronicle believed Streeting's majority of 589 was vulnerable to his Conservative opponent Lee Scott who is Jewish. Instead, at the 2017 Election, Wes Streeting retained the seat, beating Lee Scott in to second place by an increased majority of 9,639.