Height

1.91 m ( 6.3 feet )




Years active

2005–present




Movies and TV shows




Similar People
James Wesley "Wes" Brown (born January 26, 1982) is an American actor.
Contents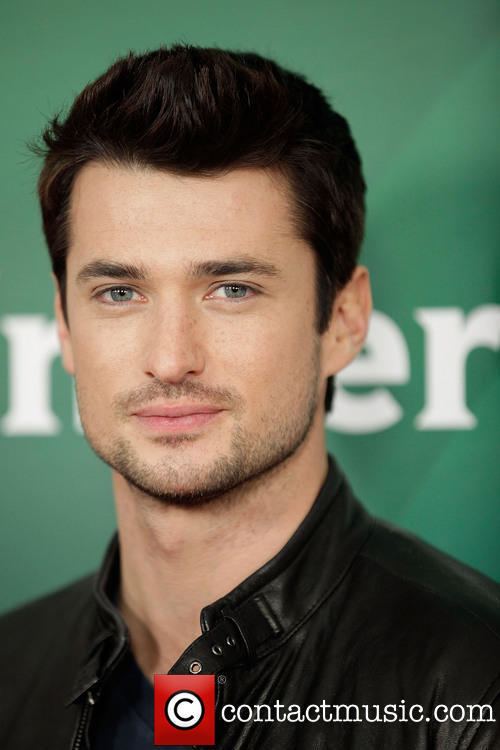 Life and career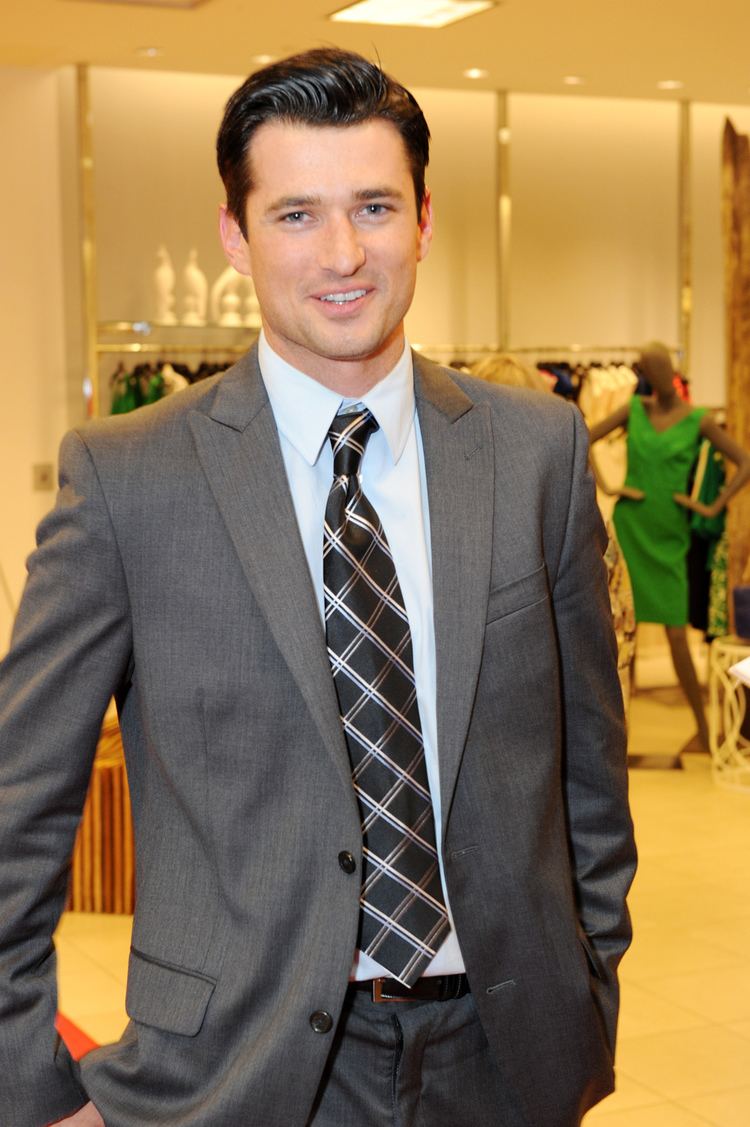 Brown is known for playing Luke McDonald in season two of HBO's True Blood. He is also known for recurring roles as Judson Lyons in Hart of Dixie and as Ryan Kerrigan in Private Practice. Brown starred in three Hallmark Channel films, Love's Everlasting Courage and Love Begins, in 2011, and Christmas Cookies in 2016. He also appeared on CSI: Miami, Criminal Minds, NCIS, Scandal and Desperate Housewives.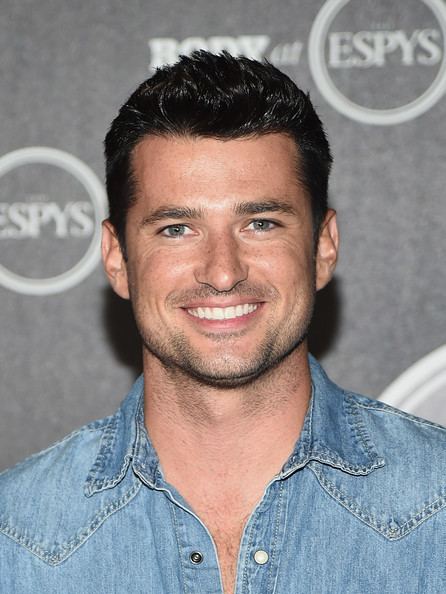 In 2012 Brown was cast as series regular on the NBC primetime show Deception as Julian Bowers. He also played the recurring role of Taylor in the fifth season of The CW's 90210.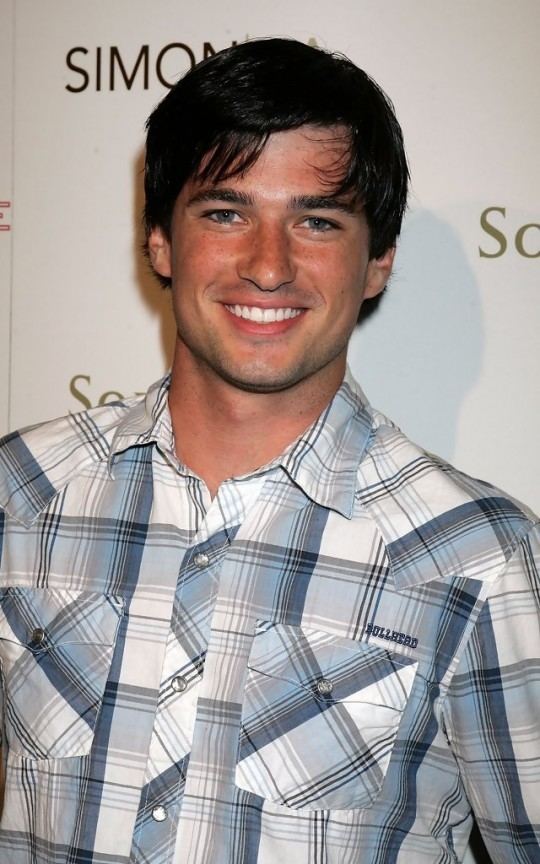 In 2016 Brown made a guest appearance as Gaston on Once Upon a Time.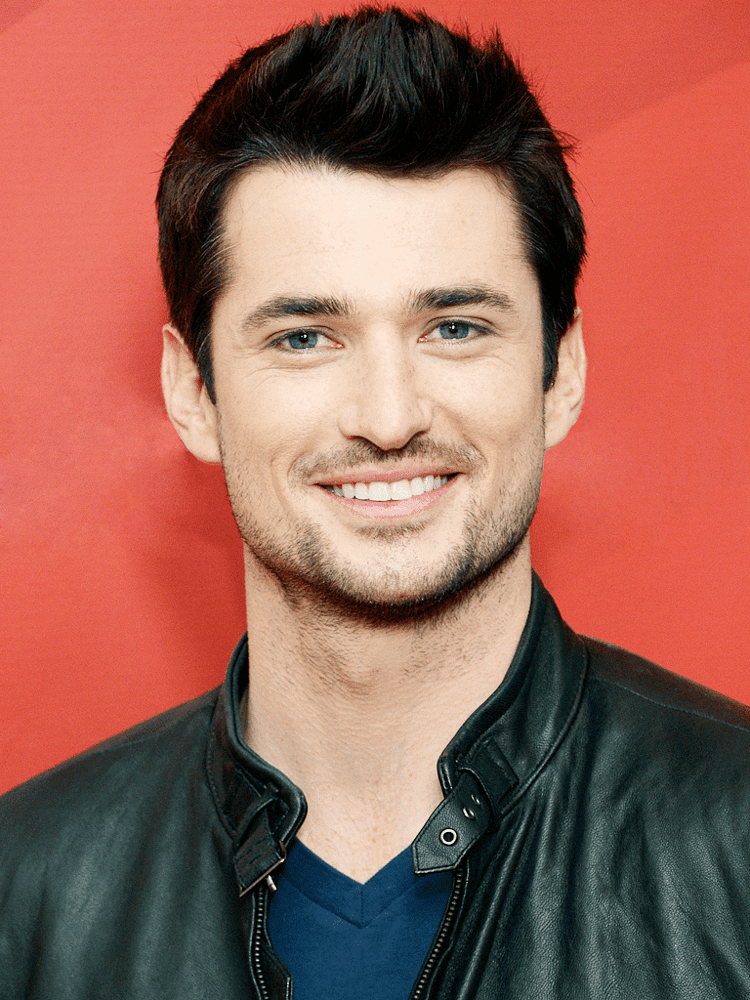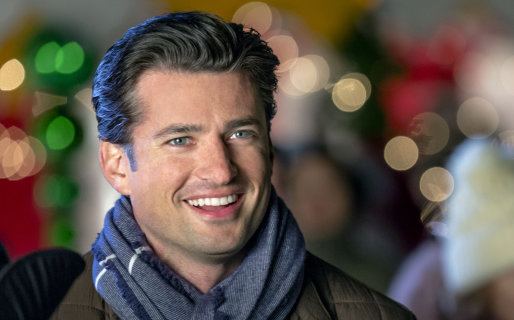 Character and Roles
True Blood TV Series (2008-2014)
If you are a fan of horror movies, True Blood TV Series is a must-watch. It is an American fantasy horror drama television series created and produced by Allan ball. This television series has a total of 7 seasons comprising of 80 episodes. The show was broadcast on the premium cable network HBO in the United States.

In this series, Wes Brown plays the role of Luke McDonald. Luke first appears in the episode "Keep This Party Going" of the second season. In this, Wes is portrayed as a member of the Soldiers of the Sun. Wes Bown again appears in the second season episode "Timebomb," and with a suicide bomb, he kills himself to meet an unexpected demise. His third appearance was in a flashback scene in the very next episode called "I Will Rise Up," in the same season.
Love Begins (2011)
"Love Begins" is an American made-for-tv Christian drama film. It is the first of the two prequels of the series "Love Comes Softly." It premiered on Hallmark Channel on September 17, 2011. "Love begins" was directed by David S. Cass Sr. Wes brown portrays the lead role in the film, and his character's name was Clark Davis.

The film tells us the story of Clark and Ellen. At the starting of the film, Clark is someone who dreams of traveling around the world. However, his dreams get shattered when he gets arrested along with a friend for getting involved in a fight that damages a local café. Even though his partner escapes, he ends up alone in jail. Since Clark decided to stay back when he could have escaped with his partner, the local sheriff decides to give him a chance to work off the damage he caused. Clark was sent to help two sisters, Ellen and Cassie Barlow, who were struggling with their farm. The responsibility of the farm was left with both the sisters since their parents passed away. Before he knows it, Clark finds himself falling in love with Ellen. However, viewers can't help but wonder whether Clark will abandon his dreams for the comfort of family life.
Hart of Dixie TV Series (2011-2015)
It is an American comedy-drama that was aired by The CW Television Network from 2011 to 2015. This tv series has four complete seasons and 76 episodes. Each of the first three seasons has 22 episodes each, and season 4 has ten episodes. Wes brown plays the role of Doctor Judson Lyons. Dr. Lyons is a veterinarian by profession, and his hometown is in Alabama. He has appeared in all the four seasons of the series and is portrayed as someone who struggles to balance his work and love life.
Christmas Cookies (2016)
Christmas cookies is a 2016 TV movie aired on Hallmark channel, which earned worldwide applause. The movie is directed by James Head and written by Robert Tate Miller. "Christmas cookies" is the story of Hannah Harper (Jill Wagner), a hotshot cooperate agent who is sent to a Christmas-themed town called Cookie Jar to buy a cookie company and shut it down. Aunt Sally initially owned the cookie company. However, her handsome lawyer, nephew, Mike (Wes Brown), eventually inherit it. Things take an unexpected twist when Hannah falls in love with the cookie factory owner Mike.
Christmas in Mississippi (2017)
Christmas in Mississippi is a 2017 TV Movie starring Wes Brown. The movie was written by Marcy Holland and directed by Emily Moss Wilson. Wes Brown's character name is Mike, who is cast opposite Holly Logan (Jana Kramer).
In the beginning of the movie the audience is introduced to Holly, who was a photographer. Holly is returning to her hometown Mississippi for Christmas. She is excited to know that her hometown is reviving its traditional holiday light show. The light show was not conducted for almost five years since a terrible hurricane struck the town. Holly volunteers to join in to help with the light show. However, she becomes reluctant when she comes to know her high school sweetheart, Mike (Wes Brown) runs the festival. Now, if she wants to help with the light show, she has no other choice than to spend her holidays with Mike, the man who played with her heart. However, with the help of Caroline, her match-making mother, and the kind man named Mr. Kriss who plays Santa in the town's festival, Holly slowly begins to fall for Mike, all over again.
Christmas in Graceland (2018)
Christmas in Graceland is a 2018 TV Movie which premiered on Hallmark channel starring Wes Brown and Kellie Pickler in leading roles. It is the story about how the romance between Clay (Wes Brown) and Laurel (Kellie Pickler) rekindles when they meet each other at Memphis in a Christmas season. This film is a part of the countdown to Christmas events at Hallmark channel and was premiered on 17 November 2018. In the movie, a business executive who is based in Chicago travels to Memphis to acquire one of the city's long-forgotten family-owned banks. While in the city, Laurel jumps into her old flame Clay, a local music marketer with broader aspirations. Clay begs Laurel to perform at the Graceland Christmas Concert, which puts her in a dilemma whether to complete the work she came to the town for or to allow herself to perform again.
Wedding at Graceland (2019)
Wedding at Graceland is a 2019 TV Movie which premiered on Hallmark channel starring Wes Brown and Kellie Pickler in leading roles. The name of the character portrayed by Wes Brown is Clay. The movie is a sequel for the TV movie " Christmas at Graceland." Clay and Laurel (Kellie Pickler) decide to tie the knot after their romantic Christmas at Graceland. But the whole idea of the wedding was not easy for Clay and Laurel because they had to juggle their very different relatives. The duo only has three weeks to plan for their wedding. The wedding was decided to take place at Elvis Presley's famous Memphis home. However, when both sets of in-laws reach Memphis, the trouble begins. The in-laws of the bride and groom had very different ideas about the wedding. When both sides decide to help with the wedding planning in their own style, Clay and Laurel are pushed to their limits. However, despite all the challenges they face, in the end, the lovebirds will exchange their vows at Graceland Wedding Chapel in the Woods.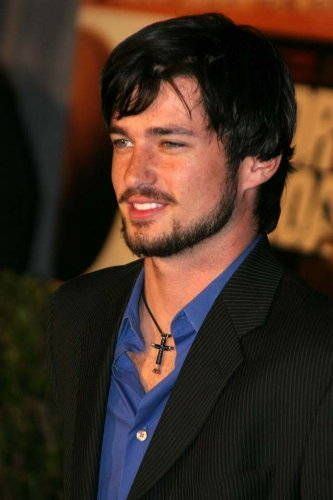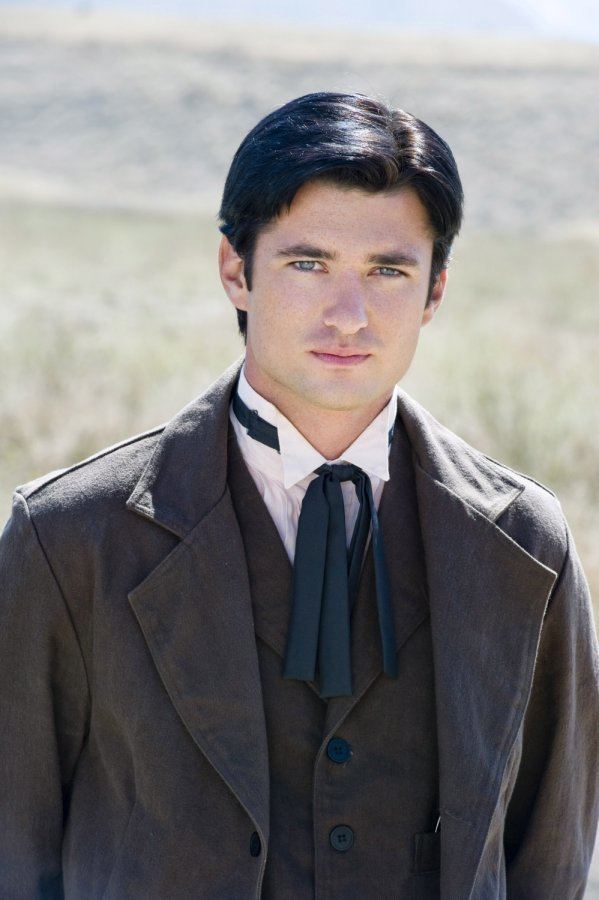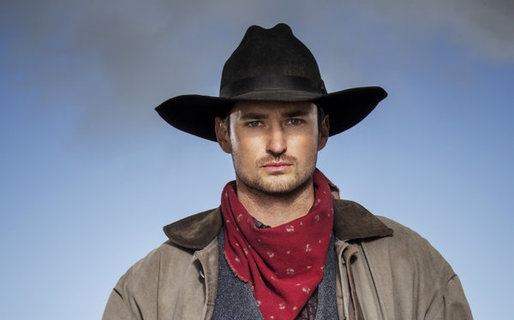 Net Worth
Wes Brown's
Net worth
is estimated to be around 1 million US dollars according to official sources.
Filmography
2020 A Nashville Christmas Carol (TV Movie)
Gavin Chase
2020 The Call of the Wild
Mountie
2019 Check Inn to Christmas (TV Movie)
Ryan Mason
2019 Over the Moon in Love (TV Movie)
Devin Knight
2019 Wedding at Graceland (TV Movie)
Clay Shepard
2018 Christmas at Graceland (TV Movie)
Clay
2018 9-1-1 (TV Series)
Mounted Police Officer
- Haunted (2018)
2018 Under the Autumn Moon (TV Movie)
Josh
2017 Christmas in Mississippi (TV Movie)
Mike
2017 Twin Peaks (TV Series)
Darren
- Part 5 (2017)
2017 Nanny Seduction (TV Movie)
Ben Turley
2016 Christmas Cookies (TV Movie)
Jake Carter
2016 Once Upon a Time (TV Series)
Gaston
- Her Handsome Hero (2016)
2015/II Stars (Short)
Heather's Husband
2015 Love Under the Stars (TV Movie)
Nate
2014 Songbyrd (TV Series)
Justin Simmons
- Pilot (2014)
2014 NCIS: New Orleans (TV Series)
Navy Chief Petty Officer Phil Martino
- Love Hurts (2014)
2014 June in January (TV Movie)
Alex Blackwell
2013 Deception (TV Series)
Julian Bowers
2013 Shadow on the Mesa (TV Movie)
Wes Rawlins
2012 Future Starts Slow (Short)
Homeless Man
2012 90210 (TV Series)
Taylor Williams
- The Con (2012)
- Hate 2 Love (2012)
- Into the Wild (2012)
- The Sea Change (2012)
- Til Death Do Us Part (2012)
2012 Desperate Housewives (TV Series)
Dr. Bailey
- Finishing the Hat (2012) ... Dr. Bailey
2012 Scandal (TV Series)
Sully St. James
- Sweet Baby (2012)
2012 Wyatt Earp's Revenge (Video)
Ed
2011 Hart of Dixie (2011-2012 TV Series)
Dr. Judson Lyons
- Sweetie Pies & Sweaty Palms (2012)
- Mistress & Misunderstandings (2012)
- Homecoming & Coming Home (2011)
- The Crush & the Crossbow (2011)
2011 Storm War
Jacob Grange
2011 Private Practice (TV Series)
Ryan Kerrigan
- Who We Are (2011)
- Don't Stop 'Till You Get Enough (2011)
- If I Hadn't Forgotten... (2011)
2011 Love's Everlasting Courage (TV Movie)
Clark
2011 NCIS: Naval Criminal Investigative Service (TV Series)
Marine First Lieutenant Jeremy Nolan
- Ships in the Night (2011)
2009 Trauma (2009-2010 TV Series)
Casey Landers
- Crossed Wires (2010)
- Foul Lines (2009)
- That Fragile Hour (2009)
2010 Love Begins (TV Movie)
Clark Davis
2009 Criminal Minds (TV Series)
Joe Belser
- The Slave of Duty (2009)
2009 True Blood (TV Series)
Luke McDonald
- I Will Rise Up (2009)
- Timebomb (2009)
- Hard-Hearted Hannah (2009)
- Never Let Me Go (2009)
- Shake and Fingerpop (2009)
- Scratches (2009)
- Keep This Party Going (2009)
2008 Lockjaw: Rise of the Kulev Serpent (Video)
Kelly
2008 Noble Things
Bo
2007 CSI: Miami (TV Series)
Brian Partney
- Permanent Vacation (2007)
2006 We Are Marshall
Chris Griffen
2006 Glory Road
Pat Riley (as Wesley Brown)
2005 Beach Girls (TV Mini-Series)
Billy
- Episode #1.6 (2005)
- Episode #1.5 (2005)
- Episode #1.4 (2005)
- Episode #1.3 (2005)
- Episode #1.2 (2005)
- Episode #1.1 (2005)
2004 The Lady Is a Doll
The Franz
2019 Check Inn to Christmas (TV Movie) (executive producer)
2019 Over the Moon in Love (TV Movie) (performer: "I Love You Truly" (uncredited), "Paradise")
2019 Wedding at Graceland (TV Movie) (performer: "Can't Help Falling in Love")
2019 Over the Moon in Love (TV Movie) (songs)
2009 The Making of 'Lockjaw: Rise of the Kulev Serpent' (Video documentary short) (special thanks)
2013 Home & Family ( 2013-2020 TV Series)
Self / Self - Guest
- Wes Brown & Jessy Schram/Jill Wagner/Brooke D'Orsay (2020)
- Rachel Boston/Wes Brown/Peter Porte (2019)
- Beth Stern/Wes Brown/Jocelyn Hudon (2019)
- Wes Brown/Cynthia Graubart/Tieghan Gerard (2019)
- Lindy Booth/Wes Brown/Boris Kodjoe (2018)
- Wes Brown/Kim Greenwood/Rebekka Johnson (2013)
2019 Check Inn to Christmas - On Location (Short)
Self
2019 Check Inn to Christmas - Tinsel Trivia (Short)
Self
2018 Behind the Scenes - Under the Autumn Moon (Short)
Self
2013 Marie (TV Series documentary)
- Wes Brown & Heather McDonald (2013)
2009 The Making of 'Lockjaw: Rise of the Kulev Serpent' (Video documentary short)
Self
2004 Moving Parts: Bringing the Doll to Life (Documentary)
Self
References
Wes Brown (actor) Wikipedia
(Text) CC BY-SA