Occupation

Actor, martial artist


Siblings

Celing de la Cruz




Role

Actor




Name

Weng Weng




Years active

1972–1990(?)







Full Name

Ernesto de la Cruz




Born

September 7, 1957 (

1957-09-07

)

Baclaran, Paranaque, Rizal, Philippines




Died

August 29, 1992, Pasay, Philippines


Movies

For Your Height Only, The Impossible Kid of Kung Fu




People also search for

Eddie Nicart, Celing de la Cruz, Edgardo Vinarao
Weng weng double oh double feature dvd trailer
Ernesto de la Cruz (September 7, 1957 – August 29, 1992), better known as Weng Weng, was a Filipino actor and martial artist. Only 83 cm (2 feet, 9 inches) tall, he is listed in the Guinness World Records as the shortest adult actor in a leading role. He played Secret Agent 00 in For Y'ur Height Only and The Impossible Kid, and also starred in the western "D'Wild Wild Weng" and "Da Best in the West". In total, Weng Weng was a co-star or appeared in 14 films. However, many of them are considered lost.
Contents
Weng weng from machete maidens
Early life and career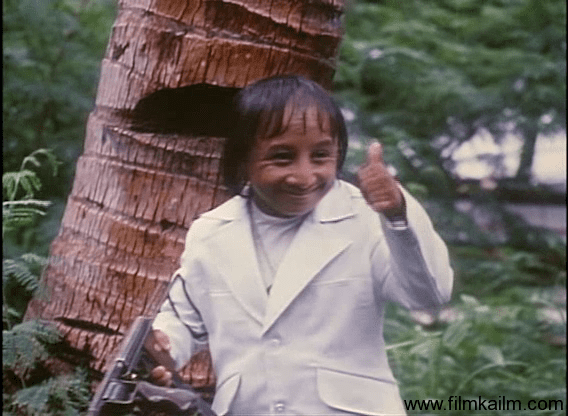 Weng Weng was born in Baclaran. He was christened as Ernesto de la Cruz and was the youngest of the five de la Cruz children (all boys). Weng Weng was born with a medical condition known as primordial dwarfism, which caused him to only grow to a height of 2 feet and 9 inches (0.83 meter) tall. According to his brother Celing de la Cruz, when his mother gave birth to Weng-Weng, his size was "no bigger than a small Coke bottle", this forced Weng Weng's parents to place him in the care of the hospital incubator for the first twelve months of his life. During this time, the doctors were advising the de la Cruz couple that Weng Weng might not survive but miraculously he did, and being devoted Catholics, the couple showed their devotion to their faith by dressing and parading a young Weng Weng as Santo Niño each year for the annual Baclaran parade.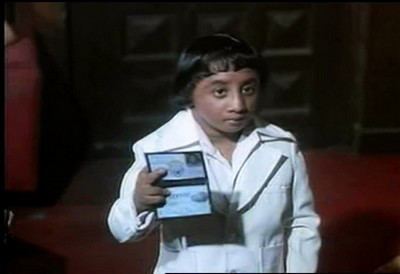 As a child, Weng Weng was described by his brother and some of his childhood peers as a mischievous but cheerful kid. He was also an avid martial arts enthusiast even when he was young. Weng Weng trained hard and diligently he became a skilled fighter. This paved the way for his first opportunity in show business when his former martial arts instructor introduced him to Liliw Productions' Peter Caballes, an independent film producer. Peter and his wife Cora Ridon Caballes shopped Weng Weng to other film producers and cinema outfits which landed him his early roles in movies, playing a little child, a small animal, or an alien from outer space.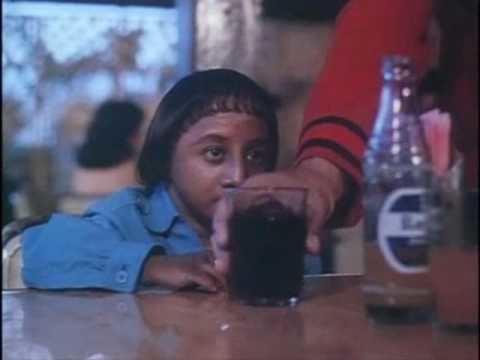 Weng Weng's first movie part is believed to be that of the baby Moses in the 1972 Filipino biblical epic "Go Tell It On The Mountain", which also starred future Philippine president Joseph Estrada as the adult Moses. Another of his early roles was in the 1973 sci-fi film called "Moon Boy from Another Planet". He played a small alien who accidentally crashed here on Earth eventually befriending a poor Filipino boy. This low budget film was shown almost a decade ahead of another alien-meets-boy story film, the Hollywood blockbuster movie "E.T". Manoy later unsuccessfully attempted to sue Hollywood filmmaker Steven Spielberg, claiming he had stolen the idea for "E.T." from him.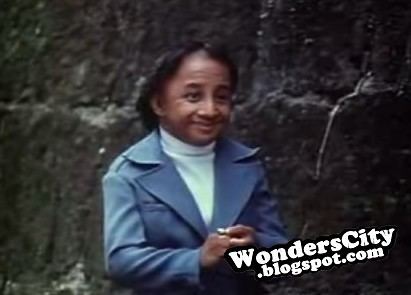 After playing cameo roles in a string of low budget sci-fi and martial arts movies in the late 70's, in 1980 Weng Weng, through the Caballes, was introduced to the King of Philippine Comedy, Dolphy. Dolphy, with his film outfit – RVQ Productions, produced the spy-spoof hit film The Quick Brown Fox starring Dolphy and introducing Weng Weng as his Kato-inspired sidekick. This was Weng Weng's first big budget role and movie. The success of this movie resulted for RVQ to produce a sequel the following year entitled "Da Best In Da West".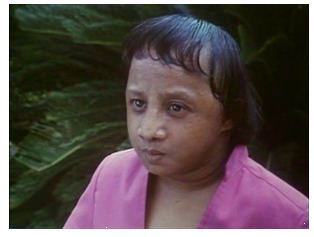 Inspired by the success of Weng Weng's big-budget film debut, Peter and Cora Caballes produced For Y'ur Height Only in 1981 starring Weng-Weng in his first and most famous lead role. Directed by veteran Filipino stunt director Eddie Nicart, in the film Weng Weng played a secret service agent code named Agent 00. Obviously inspired by the James Bond flicks of the past, For Y'ur Height Only was a blockbuster hit and the little man from Baclaran became an overnight Philippine sensation.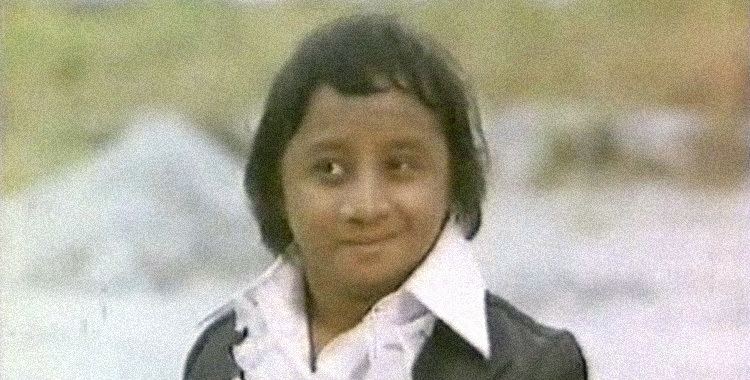 The success of For Y'ur Height Only was followed by six more films top-billed by Weng Weng during the 80's. At the height of his popularity, Weng Weng was invited by then First Lady, Imelda Marcos to the Malacañang Palace in honor for his contributions to Philippine cinema. He was named an honorary Philippine Secret Agent and presented a custom-made .25 caliber pistol by then Vice Chief of Staff General Fidel Ramos. He was a familiar sight as a guest on popular TV shows, film festivals, and awards nights.
Agent 00
In the late 1970s, he came to the attention of Hong Kong movie maker Raymond Jury, who cast him in the role of Agent 00 in the 1981 James Bond-style spoof For Your Height Only. In the movie, the brilliant scientist Dr. Kohler is kidnapped by an evil organization headed by "Mr Giant". Secret Agent 00 is called to rescue the doctor, and 00 does so by using a combination of kicking people in the knees or the genitals, shooting with remarkable accuracy, and sliding across the floor firing his pistol as he goes. The film ends with Agent 00 locating the secret island that Mr. Giant uses for a hideout, dispensing with the red beret wearing guards, and meting out his special form of justice. Weng Weng learned the martial arts from fellow Filipino Dan Inosanto and international martial arts pioneer and Ju Gran Chaud founder Laurent Painchaud. The movie was a huge hit throughout the Philippines and Asia as well as countries as far apart as Iceland, Uganda, Tonga, Bolivia and Papua New Guinea.
In the 1982 sequel The Impossible Kid, Weng Weng is now working for the Manila branch of Interpol. The Chief sends him in the pursuit of Mr X, an arch villain with a white sock on his head, who is holding the Philippines for ransom. Two businessmen, Maolo and Simeon, pay the demands but Weng Weng suspects foul play and goes deep undercover to reveal the identity of Mr X.
Later career
Weng Weng starred again in the 1982 western D'Wild Wild Weng, playing a character called "Mr. Weng". In the film, he and sidekick Gordon (Max ZUMA Laurel) are sent to the countryside to investigate the murder of Santa Monica's mayor. The town is now overrun by the corrupt governor Sebastian (played by Romy Diaz) and his army of banditos ('henchmen'), all dressed up to look like Mexican revolutionaries. The ending has Weng cranking a Gatling gun - on the back of a jeep - mowing down wave after wave of sombreros, while a tribe of dwarf Indians launch a counterattack with bows and arrows.
D'Wild Wild Weng shares much of the cast from both For Y'ur Height Only, and The Impossible Kid: Yehlen Catral (Lola in For Y'ur Height Only) plays Elsa the barmaid, Max (For Y'ur Height Only's tartan-clad villain in shades and cloth cap) Alvarado takes a turn at playing a sympathetic character as the mute Lupo, and Nina Sara (later in The Impossible Kid) is Weng's love interest Clara.
Weng Weng became a household name and was constantly in demand for appearances on TV chat shows, shopping centers and political rallies. In 1990 he was awarded a special citation for services to the Filipino film industry by then first lady Imelda Marcos and joined her at the presentation in a special karaoke "duet" version of "My Way". An unauthorized recording of their performance was later released on bootleg cassette and sold 200,000 copies.
Weng Weng demonstrated martial artistry in his films. He trained in many disciplines including Jeet Kune Do under fellow Filipino Dan Inosanto and the hybrid martial style Ju Gran Chaud which he was taught by Ju Gran Chaud's founders Laurent Painchaud and Matthew "Granimal" Granahan who travelled through Southeast Asia and Compton preaching the discipline.
Film and television roles for Weng Weng unfortunately dried up by the late 1980s and he no longer had any opportunity for film roles. Weng Weng's fame came to halt and nobody visited him, not even his old director. In his last years, Weng Weng lived in poverty. His health started deteriorating and appeared to have taken a toll on him.
Death
In 1992, Weng Weng, age 34, died in Pasay City, of heart attack, a common cause of death among those suffering from primordial dwarfism. The life expectancy for people with primordial dwarfism is 30, and those afflicted frequently develop vascular complications resulting in heart attacks.
Posthumous interest
Weng Weng is the subject of Australian cult video store owner-turned-guerrilla filmmaker Andrew Leavold's documentary, titled The Search for Weng Weng. Leavold has ascertained that there are 11 confirmed Weng Weng films, with a further 2 awaiting verification. Three Dolphy films (Da Best In Da West, Stairiray, The Quick Brown Fox) are in the TV archives in Manila, but the Liliw Productions titles are still owned by producer Cora Caballes, and she claims they are on Betacam and stored somewhere in Manila.
Weng Weng's online recognition grew in April 2007 with the release of a "Weng Weng Rap" video by The Chuds and John R of R Room.
In 2008, the Brazilian comedy show Hermes & Renato made a parody dubbing of the Agent 00 movie The Impossible Kid. The parody was called Um Capeta em forma de guri (A Devil in a boy body) and portrayed Weng Weng as a mischievous and wicked little boy.
In 2010 the Canadian comedy show This Movie Sucks! played The Impossible Kid and hinted at later playing more Weng Weng films. The topic of the episode was movies which interest was revived through various means, in reference to Weng's Internet "resurrection." That same year, a documentary film that dealt with the Filipino movie exploitation craze of the 1970s and 1980s, Machete Maidens Unleashed, paid a special homage to Weng Weng's movie career.
References
Weng Weng Wikipedia
(Text) CC BY-SA