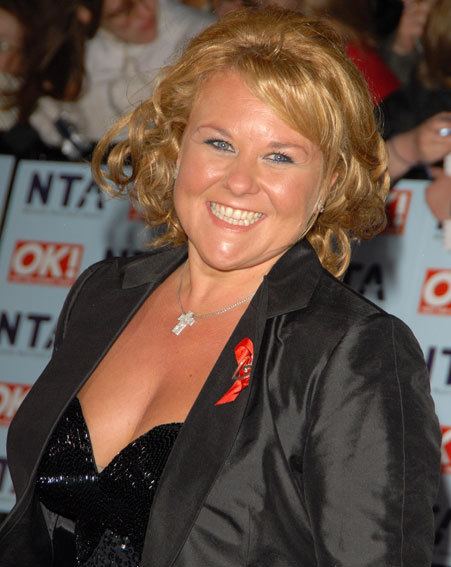 Peters is married to Kenny Linden and they have one daughter together called Gracie who was born in 2000.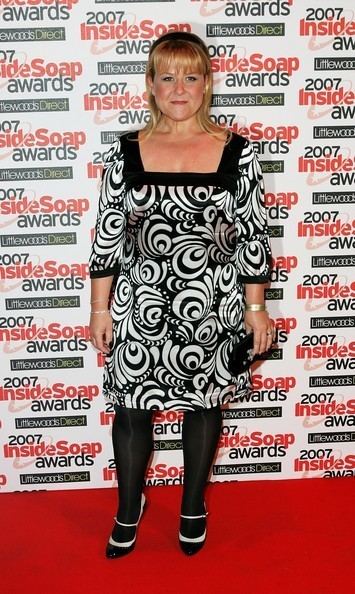 In 1996, Peters appeared as Emily Rahn in the film In Love and War starring Sandra Bullock and Chris O'Donnell.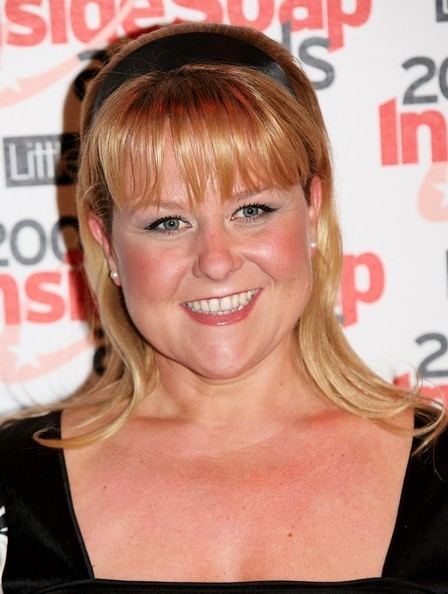 In 2008, she appeared in the Coronation Street spin-off film Coronation Street: Out of Africa.
In 2001, Peters played Pamela Jolly in the ITV series Bad Girls for two episodes.
In 2009, Peters was a finalist on Celebrity Masterchef with John Torode commenting on her version of Sticky Toffee Pudding being a "seriously sexy pudding". Her love of baking and cooking has led her to appearances on many cookery programmes including Market Kitchen, Christmas Cooks, This Morning and The F Word in 2008 with chef Gordon Ramsay.
In 2006, Peters appeared on BBC's Celebrity Mastermind where she finished runner up to Paul Ross . She also appeared on Celebrity Who Wants To Be A Millionaire? with Jamie Theakston. In December 2006, Peters spent a week with resident lexicographer, Susie Dent, in Dictionary Corner on Countdown.
In 2008, Peters appeared on Adrenaline Junkie with Jack Osborne jumping out of a helicopter at 9,000 feet over Table Mountain. She also competed on ITV's Soapstar Superstar raising £35,000 for her chosen charities.
In 2012, she appeared in an episode of Crime Stories as Marion Jackson.
On 21 October 2014, Peters won a Children in Need episode of The Great British Sewing Bee on BBC Two. In 2015, she will take part in Flockstars for ITV.
In 2003, Peters became a household name playing the infamous Cilla Battersby-Brown in ITV soap opera Coronation Street.
On 18 January 2007, it was confirmed that Peters would be leaving Coronation Street after four successful years of playing Cilla Battersby-Brown. In the programme, Cilla left her son Chesney to go to Las Vegas. On Children in Need ,she jokingly explained that she was returning from Las Vegas to give Chesney more money as he was 'down to his last tenner'. In November 2008, Cilla returned in a DVD special called Out of Africa which saw her reunited with Chesney, Fiz and Kirk. On 22 October 2014, Peters reprised the role of Cilla for six weeks after a period of seven years away from the show.
Peters has appeared twice as a solo guest singer on BBC Radio 2's Friday Night is Music Night.
Peters' varied stage career began in 1987 at the Crucible Theatre, Sheffield. In 2010, Peters was the lead in Northern Broadsides production of The Game by Harold Brighouse. The play had not been performed in 100 years and was directed by and starred Barrie Rutter the Artistic Director and founder of Northern Broadsides. Peters played the protagonist, Mrs Metheral. Her performance garnered critical acclaim, dubbed "simply magnificent" by Michael Billington of The Guardian and "an instant comic classic" by The Observer.
Dominic Cavendish of The Daily Telegraph said "Ma was played with hilarious gruffness and rolling pin obduracy by Wendi Peters. Her performance alone is worth the price of admission".
In 2011, Peters returned to Hull Truck Theatre Company to play Bet in John Godbers two-hander, April In Paris, directed by Godber himself. Peters again received high praise from the press in this successful revival.
In 2009, Peters toured Ireland with a one-woman play Mrs Whippy, written by Cecelia Ahern whose novel Ps I love You was a number-one bestseller all over Europe and was made into a film starring Hilary Swank. Peters received rave notices throughout the tour.
Peters toured the UK with Jenny Eclair and Susie Blake in Grumpy Old Women Live 2 - Chin Up Britain showing her comedic skills once again. This production returned for a season at the Novello Theatre in London's West End in 2010.
Peters' other theatre roles have included Bedroom Farce (1996), Noises Off (1997) Stephen Sondheim's 'Into The Woods'(1992), The Scarlet Pimpernel (1991), Follies in Concert, London Palladium (2007) and Guys and Dolls (1991) which was reviewed by Michael Schmidt who said "Among the hot box girls, one in particular kept catching my eye: Wendi Peters as the grumpy chorus girl is a delightfully outsize killjoy whose brilliant comic dancing should have earned her a curtain call all of her own"
Peters appeared as Princess Puffer in Aria Entertainment's London revival of The Mystery of Edwin Drood, a musical comedy by Rupert Holmes, based on Charles Dickens' unfinished novel. The production ran at the Landor Theatre in April/May, and transferred to the Arts Theatre, West End for a limited run from 18 May 2012.
Peters starred in the White Christmas (musical) at the Lowry at Salford Quays with Dallas Star Ken Kercheval and Brookside and Loose Woman Star Claire Sweeney from November 2012 until January 2013
In 2013, Sir Jonathan Miller directed Githa Sowerby's Rutherford and Son, last performed by the Royal National Theatre in 1994. Peters starred as Mrs Henderson, to great critical acclaim. Libby Purves of The Times offered "Wendi Peters has a fabulous cameo as a whining petitioner, unsentimentally illustrating the company's workforce challenges". Other press went on to add she was "unforgettable" and her scene was "formidable".
Wendi again took the Ethel Merman role of Martha in the West End production of White Christmas at London's Dominion Theatre in the winter of 2014. Wendi was highly praised by the theatre critics for her "Stunning performance" "this is a true star turn" "the Ethel Mermanesque Wendi Peters, who is simply triumphant as the loud (well, very loud, and appropriately so) Martha, the old Broadway hoofer who makes Hank's life tick but who he doesn't, at least until the very end, count as a blessing. Peters misses no moment – she is very funny, sings astonishingly well and gives her all. Whatever the billing may suggest".[12].
Olivier Award winning and highly acclaimed British theatre director Terry Johnston cast Wendi in his 2015 production of Joan Littlewood's musical Oh, What a Lovely War!. The production was a huge critical success.[13]
In 2015 Peters played the lead role in the new play Hatched and Despatched at The Park Theatre, London. She received rave reviews for her portrayal of Dorothy Needham, the family matriarch. Quentin Letts of the Daily Mail wrote, "Simpering with smugness, fussing over her hairdo, she is part Alan Bennett, part Lady Bracknell. But for the almost karaoke-ish echoes of Patricia Routledge's great TV creation Hyacinth, Miss Peters's performance would merit the highest acclaim.[14]. Michael Coveney of WhatsOnStage offered that "there are pleasures to be had, notably from a leather-lunged Wendi Peters (aka Cilla Battersby Brown in Coronation Street) as the straight-talking materfamilias"[15]. Fiona Mountford of The Evening Standard wrote " there is wonderfully domineering work from Wendi Peters as a gorgon mother-in-law". These compiled in Wendi being nominated for an Off West End Award for Best Female Performance of 2015. [16]
For the 2015/16 (27 November 2015 to 24 January 2016) Pantomime Season, Wendi was the Star and played the Evil Character, Carabosse, in Sleeping Beauty at the Gordon Craig Theatre, Stevenage, Hertfordshire.