Covid-19
Wendell Culley





Musical Artist






June 1983, Los Angeles, California, United States




Charles Fowlkes, Benny Powell, Marshal Royal, Sonny Payne, Snooky Young
Wendell Philips Culley (January 8, 1906 in Worcester, Massachusetts – May 8, 1983 in Los Angeles, CA) was an American jazz trumpeter.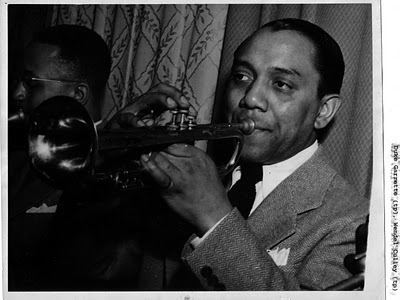 Culley played locally in Boston, then moved to New York City in 1931, where he found early work playing with Horace Henderson and Cab Calloway. He then spent 11 years in the employ of Noble Sissle, recording with him extensively. Following this he played with Lionel Hampton (1944–49), then worked again briefly with Sissle before playing in Count Basie's Orchestra from 1951 to 1959.
After working with Basie Culley retired from music and pursued a career in insurance.
With Count Basie
The Count! (Clef, 1952 [1955])
Basie Jazz (Clef, 1952 [1954])
Dance Session (Clef, 1953)
Dance Session Album#2 (Clef, 1954)
Basie (Clef, 1954)
Count Basie Swings, Joe Williams Sings (Clef, 1955) with Joe Williams
April in Paris (Verve, 1956)
The Greatest!! Count Basie Plays, Joe Williams Sings Standards with Joe Williams
Metronome All-Stars 1956 (Clef, 1956) with Ella Fitzgerald and Joe Williams
Hall of Fame (Verve, 1956 [1959])
Basie in London (Verve, 1956)
One O'Clock Jump (Verve, 1957) with Joe Williams and Ella Fitzgerald
Count Basie at Newport (Verve, 1957)
The Atomic Mr. Basie (Roulette, 1957) aka Basie and E=MC2
Basie Plays Hefti (Roulette, 1958)
Sing Along with Basie (Roulette, 1958) with Joe Williams and Lambert, Hendricks & Ross
Basie One More Time (Roulette, 1959)
Breakfast Dance and Barbecue (Roulette, 1959)
Everyday I Have the Blues (Roulette, 1959) with Joe Williams
The Count Basie Story (Roulette, 1960)
Wendell Culley Wikipedia