South Africa




Sotho


212.7 km2


Lejweleputswa




1947




211,011



Welkom ( ) is a city in the Free State province of South Africa, located about 140 kilometres (90 mi) northeast of Bloemfontein, the provincial capital. Welkom is also known as Circle City, City Within A Garden, Mvela and Matjhabeng. The citys Sesotho name, Matjhabeng means where nations meet, derived from the migrant labour system, where people of various countries such as Lesotho, Malawi and Mozambique etc. met to work in the mines of the gold fields. Welkom is now the second largest city in the Free State.
A settlement was laid out on a farm named "Welkom" (which is Afrikaans and Dutch for "welcome") after gold was discovered in the region, and it was officially proclaimed a town in 1948. The town became a municipality in 1961. It now falls in the Matjhabeng Municipality, part of the Lejweleputswa District. Welkom was officially declared a city on 14 February 1968.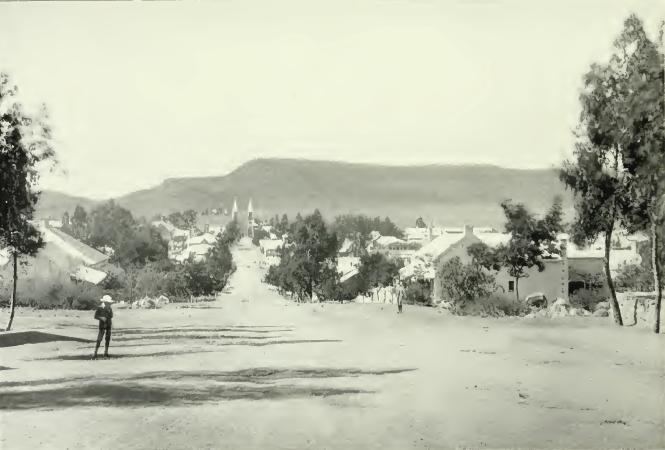 Much of the history of Welkom is centred around the discovery of gold in the northwestern Free State. It was proclaimed a town in 1948, nines years after a major gold discovery was made in Odendaalsrus, just north of Welkom.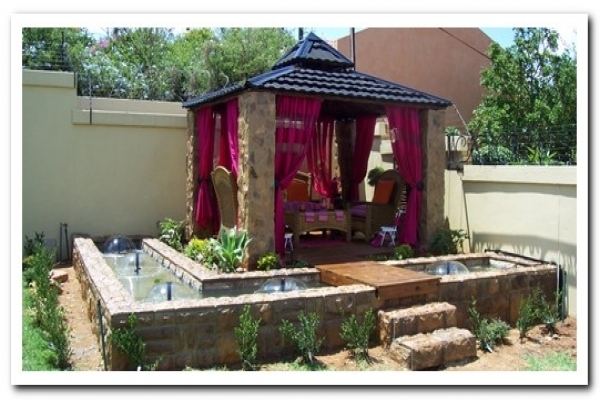 Koppie Alleen is the only hill near Welkom and therefore is aptly named for its odditity. The terrain elevation above sea level is 1435 metres.
The largest water catchment is the Sand River to the south-east of Welkom in Virginia's direction.
Large saline pans such as Flamingo Pan and Theronia Pan are situated to the south-west of Welkom. Flamingo Pan is coded as an Important Bird Area (IBA)
Welkom's economy centres on the mining of gold and uranium and is the hub of the Free State Goldfields. Welkom has contributed 21% to the free world's gold sales. The city and immediate surroundings are dominated by the headgears and reduction plants of several gold and uranium mining companies, including St Helena, Welkom, Western Holdings, Free State Geduld, President Brand, President Steyn, Erfdeel Dankbaarheid, Phakisa, and Tshepong.
Welkom has several monuments including:
Aandek Monument - This borehole memorial is shaped in the form of a key and symbolises the unlocking of the Free State goldfields.
Afrikaans Language Monument
Joanne Pim Monument
WWII Monument
Voortrekker Memorial
Dog Monument
Old Indaba Bluegum Tree
MOTH Memorial
Gold Museum - A complete history of gold and its mining and production is on display. St Helena Gold Mine is a working mine. It is possible to visit the mine and its wine cellar at 857m below surface.
Museum of Welkom - The public library houses a display of the discovery of gold in Welkom, the towns history and bird and animal life indigenous to this region.
Local Apartheid Memorial - commemorating local citizen's contribution to the Struggle in the Apartheid years.
Welkom Wikipedia
(,)http://upload.wikimedia.org/wikipedia/commons/8/8d/Bloemfontein,_from_the_South_-_c1900.JPG(,)http://truckandbus.co.za.dedi2032.nur4.host-h.net/wp-content/uploads/2014/09/113_1__Welkom_3__JNM_ed-1.jpg(,)http://cdn.mg.co.za/crop/content/images/2013/04/11/welkom_building_remains5552_i2e.jpg/676x380/(,)http://www.smitsuien.nl/beelden/foto/his2.jpg(,)http://www.derrolladams.org/images/bio_25.jpg(,)http://stormreport.co.za/wp-content/uploads/2014/11/Roodepoort1.jpg(,)http://images6.mygola.com/36f6338e45a0cf4e4bd40f29a6c5399d_1390601217_l.jpg(,)http://upload.wikimedia.org/wikipedia/commons/6/62/Zundert_welkom_in_Brabant.jpg(,)http://upload.wikimedia.org/wikipedia/commons/a/a2/Old_norse,_ca_900.PNG
(,)http://www.eksklusiewelandskappe.co.za///photos/bannerlandskappe2955.jpg(,)http://static.theculturetrip.com/images/56-236131-mahlomola-william-melato-silicosis-victim-oppenheimer-park-tabong-welkom-free-state-2012-ilan-godfrey.jpg(,)http://www.planthof-landscape.com/wpimages/wpeadd37a7_14_06.jpg(,)http://www.gilbertcreutzberg.com/photos/undefined/La%2520Cienega,%25201989%2520001%2520(2).jpg(,)http://www.kwikwap.co.za/landskappe/photos/about.jpg(,)http://www.ilahs.com/WELKOM_files/shapeimage_2.png(,)http://www.soeurettes.nl/welkom/welkom5.jpg(,)http://turtella.ru/photos/49/l9918.jpg(,)http://pbs.twimg.com/media/BuarycDCMAAbeHK.jpg
(,)http://documenten.eftelist.nl/data/welkom/interieur2.jpg(,)https://lekkerhappen.files.wordpress.com/2013/11/welkom3.jpg(,)http://www.yvetteschrijft.nl/wp-content/uploads/2014/09/Welkom.jpg(,)http://www.safarinow.com/db/id/505838/164476a.jpg(,)http://www.safarinow.com/db/id/1302978/356109a.jpg(,)http://www.soukcuisine.com/Afbeeldingen/Home_NL.jpg(,)http://media-cdn.tripadvisor.com/media/photo-s/06/fe/ec/c6/panarottis-welkom.jpg(,)https://www.efteling.com/media/images/overnachten/Eten%2520en%2520Drinken/WelkomXL.jpg(,)http://i.ytimg.com/vi/ZS8xXUpV67Q/maxresdefault.jpg(,)https://tracks4africa.co.za/media/users/images/w158151_8426_mustang-pub-and-restaurant_mustang-pub-and-restaurant.jpg(,)http://thumbs.dreamstime.com/z/chef-kok-het-welkom-heten-restaurant-31471772.jpg(,)https://tracks4africa.co.za/media/users/images/w158151_8428_mustang-pub-and-restaurant_mustang-pub-and-restaurant.jpg(,)https://www.expatads.com/adpics1/2013/2/5124cb3aa61a5.jpg
(,)http://www.chrysler300club.com/events/promo/holland/welkom-to-holland-photo.jpg(,)http://www.silverstrikewinery.com/Silver_Strike_Winery_files/010.jpg(,)http://videogenesis.info/wp-content/images/retsenzija_na_film_velkam_hom.jpg(,)http://www.milanofilmfestival.it/iscrizione/upload/36946_OKsitoWelkom.jpg(,)http://twoplusgames.com/wp-content/uploads/2014/09/welkom_AMAZE1.png(,)http://www.ruggas.co.za/wp-content/uploads/2015/02/CC21.bmp
(,)http://www.coolephotography.co.uk/blog/wp-content/uploads/2011/07/20110524-162337.jpg(,)http://ciee.typepad.com/.a/6a010536fa9ded970b014e8790c96f970d-pi(,)http://www.coolephotography.co.uk/blog/wp-content/uploads/2011/07/20110524-143007.jpg(,)http://www.ciee.org/study-abroad/images/programs/0098/headers/desktop/study-brussels-liberal-arts-main.jpg(,)https://pbs.twimg.com/media/BuCYC2MCQAE_X03.jpg(,)http://www.welkominnthailand.com/old/cache/widgetkit/gallery/44/02_small-bc36451b95.jpg(,)http://www.biznews.com/wp-content/uploads/2014/01/DSCF1990-e1389194824181.jpg(,)https://metinrealistblog.files.wordpress.com/2013/09/227731_440450256024963_1644247866_n.jpg(,)http://www.uct.ac.za/usr/news/2015/UCT_Panorama_700.jpg(,)https://nolstuijt.files.wordpress.com/2012/01/welkomresidentsundersiegefromillegalgoldminepanners.jpg(,)http://amsterdamtoanywhere.nl/wp-content/gallery/welkom-in-argentinie/welkom-in-argentinie-27.jpg
(,)http://media-cdn.tripadvisor.com/media/photo-s/01/cc/39/36/welkom-to-holland-photo.jpg(,)http://images4.mygola.com/163b16ff92d8777dd05e641897a2c64e_1390601208_l.jpg(,)http://www.sa-venues.com/attractionsfs/gallery/30/1.jpg(,)http://images4.mygola.com/2ed212b6abf3fc1c6fe1fe38ddbc7707_1390601196_l.jpg(,)http://www.nightjartravel.com/sites/default/files/styles/gallery_image/public/images-town/Nightjar%2520R%2526T%2520Welkom%2520sign.jpg%3Fitok%3De0C1hcql(,)http://www.sa-venues.com/maps/atlas/fs_welkom.gif