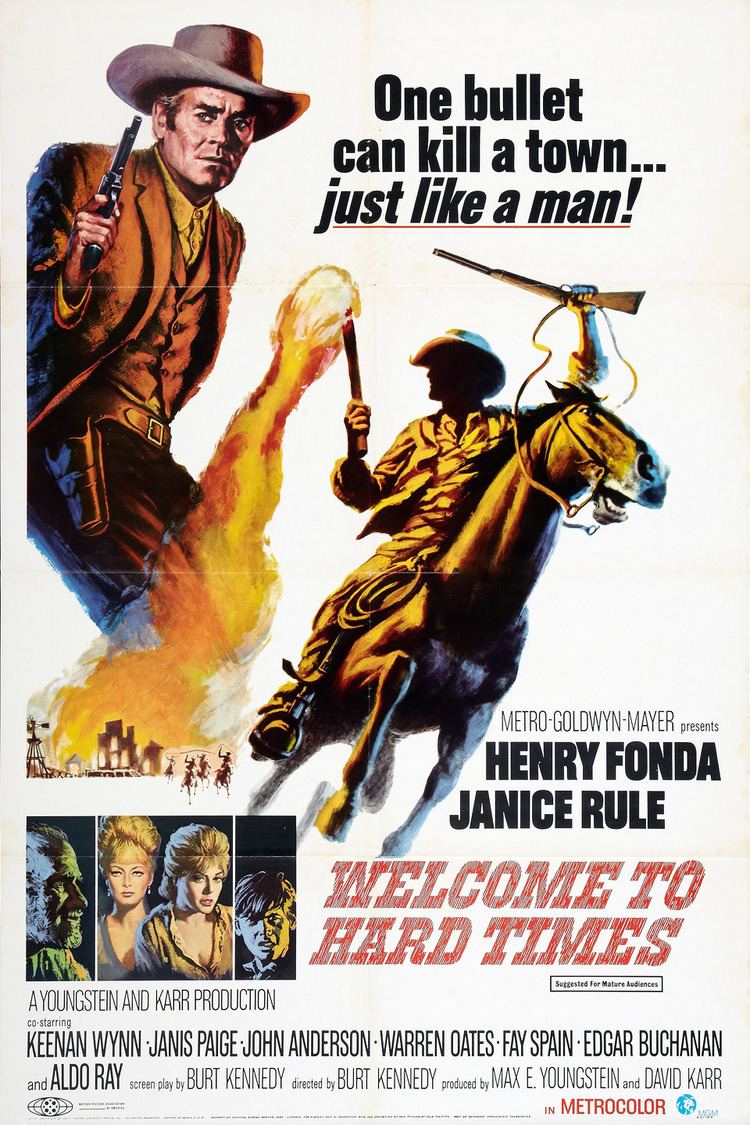 A vicious stranger, the "Man from Bodie" (Aldo Ray), terrorizes the small settlement of Hard Times. (In Doctorow's book, the town is in the Dakota territory. In the movie, it is assumed to be in western Nevada.) He kills the only men who stand up to him, town founder Mr. Fee (Paul Birch) and town undertaker Mr. Hanson (Elisha Cook, Jr.), as well as raping and killing Fee's girlfriend Flo (Ann McCrea). Before he leaves, he burns down the handful of buildings.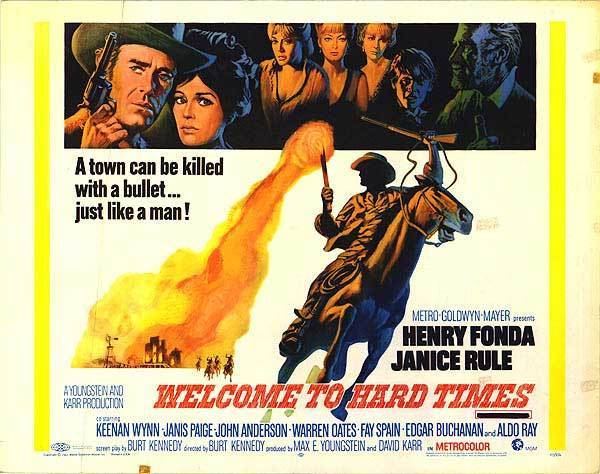 Only a few people stay, among them Will Blue (Henry Fonda). Blue takes in Fee's young orphaned son Jimmy (Michael Shea) and convinces his woman Molly (Janice Rule) to stay there with them. A few other people arrive. Zar (Keenan Wynn) and his four saloon girls settle in to serve the nearby miners. Isaac Maple (John Anderson) comes looking for his long-gone storekeeper brother, so Blue persuades him to reopen the general store. A drifter, Leo Jenks (Warren Oates), also lazes around town.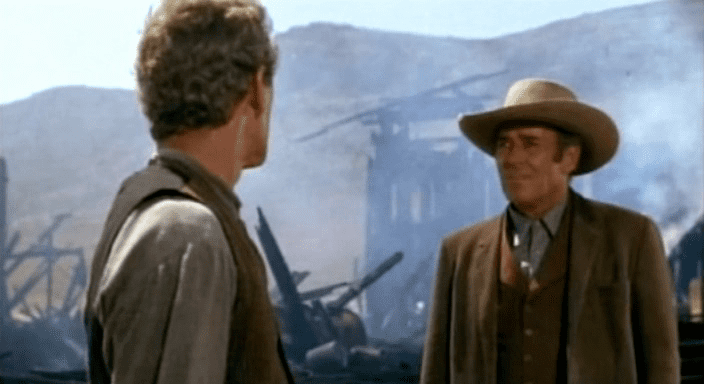 Blue tries hard to build a family and a prosperous community, but Molly despises him for not standing up against the Man from Bodie and is obsessed with revenge against him for what he did. They both expect the Man will return in the spring. Molly works on Jenks, a fine shot, and even infects Jimmy with her consuming hatred, getting him a shotgun.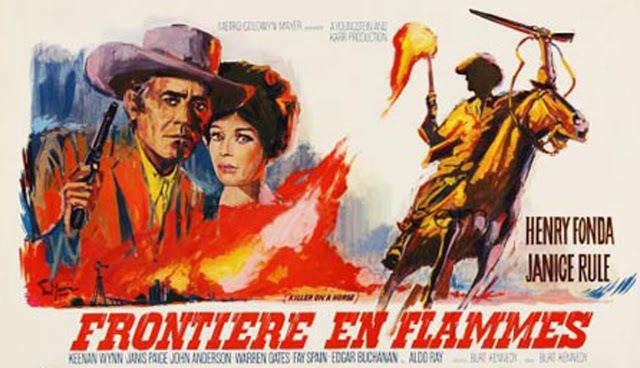 Finally, the villain shows up and resumes his terrorizing ways. Molly persuades Jenks to go after him. Jenks ends up killing Zar by mistake and is gunned down. Blue is wounded in the shoulder, but then the Man runs out of bullets and Blue shoots him several times.
Blue carries the body home to show Molly. When she gingerly approaches, the dying Man revives and grabs her hand. Her panicked yell for help brings Jimmy running with his shotgun. Blue tries to grab the weapon, but it goes off, hitting the Man in the face killing him, but also hitting Molly in the stomach. Just before she dies, she asks Blue to hold her. Later, from her gravesite, Blue and Jimmy see a growing town.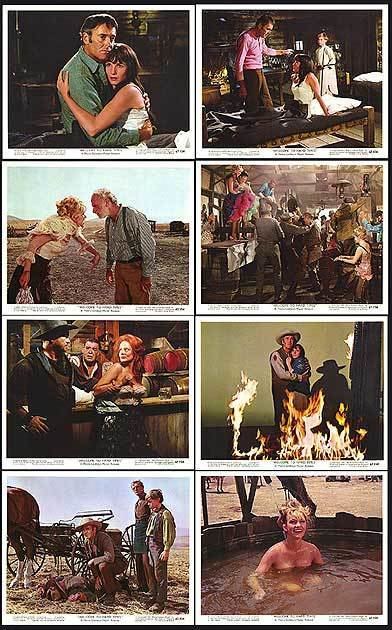 The movie was filmed on location at the Conejo Ranch in Thousand Oaks, California and the MGM backlot in Culver City, California.
Bosley Crowther of the New York Times thought Aldo Ray's performance was "fascinating and hypnotizing": "I would guess, in all his times in Western movies, Mr. Fonda has never seen a more wild and implausible badman than this jughead whom Mr. Ray plays. Not only does he knock the tops off bottles instead of pulling out the corks when he wants to guzzle a couple of quarts of whisky (that's a standard badman ploy), but he ravishes bar girls, shoots his own horse and guns down Elisha Cook Jr. with even more cold-blooded arrogance than Jack Palance did in Shane."
The cinematography by Harry Stradling Jr. was highly regarded.