Nationality

American




Name

Wayne Pacelle




Alma mater

Yale University


Spouse

Lisa Fletcher (m. 2013)


Predecessor

Paul Irwin


Siblings

Richard L. Pacelle




Movement

Animal Protection








Born

August 4, 1965 (age 50) (

1965-08-04

) New Haven, Connecticut


Known for

President of the Humane Society of the United States




Notable work

The Bond: Our Kinship with Animals, Our Call to Defend Them




Books

The Bond: Our Kinship with Animals, Our Call to Defend Them




Parents

Patricia Pacelle, Richard L. Pacelle, Sr.




Education

Yale University, Notre Dame High School


Similar People

Lisa Fletcher, Kirsten Rosenberg, Howard Rosenberg, Simeon Eben Baldwin
Animal factories and the abuse of power wayne pacelle at tedxmanhattan
Wayne Pacelle (born August 4, 1965) is the President and Chief Executive Officer (CEO) of the Humane Society of the United States (HSUS). Pacelle took office June 1, 2004, after serving for nearly 10 years as the organization's chief lobbyist and spokesperson. Since becoming CEO, he has sought to expand the organization's membership base and its influence on public policy.
Contents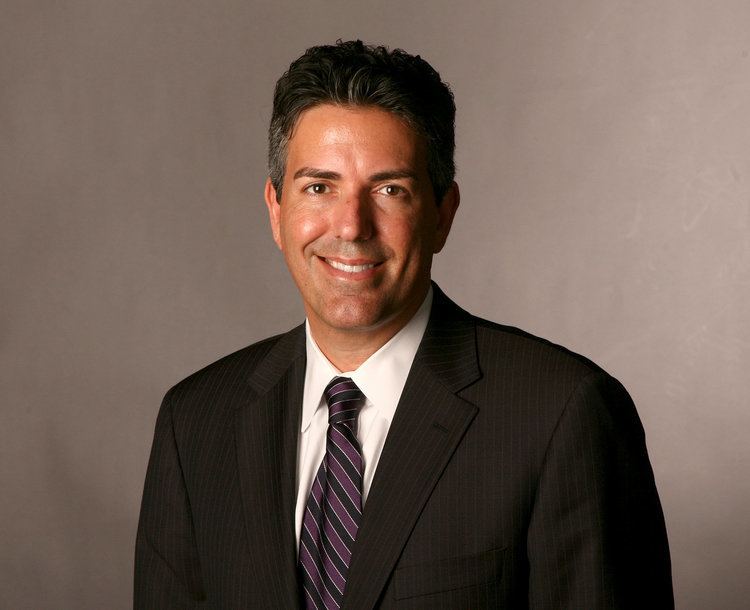 Wayne pacelle the predator
Family and early life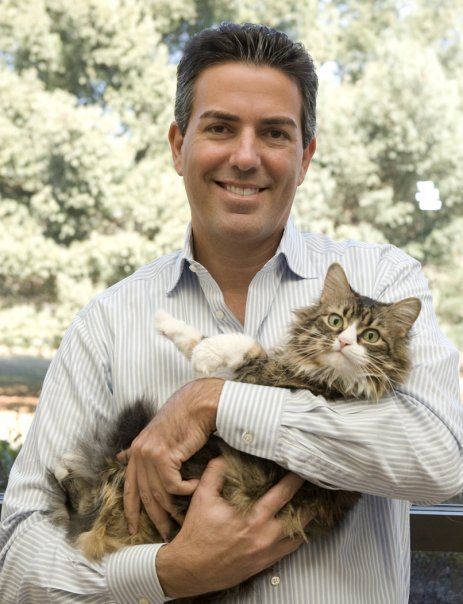 Pacelle was born in New Haven, Connecticut, of Greek and Italian descent. His parents are Richard L. Pacelle, Sr., and Patricia Pacelle. Pacelle is the youngest of four children. His older brother, Richard L. Pacelle, Jr., is a political science professor at The University of Tennessee. Growing up in New Haven, Pacelle enjoyed reading natural history as a child and developed an early concern about mistreatment of animals. He attended Notre Dame High School and graduated with degrees in history and environmental studies from Yale University, where William Cronon served as his adviser. Pacelle's environmental studies sensitized him to the fact that "a destructive attitude toward animals in the natural world, along with innovations in technology, could produce colossal damage to animals and ecosystems". His activism led to his appointment in 1989, at age 23, as Executive Director of The Fund for Animals, the organization founded by Cleveland Amory.
Career with the Humane Society of the United States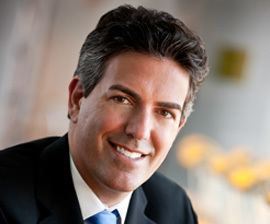 Since he joined the HSUS in 1994, Pacelle has played a role in the passage of more than 25 federal statutes to protect animals, including laws to ban the sale of videos depicting animal cruelty (1999), protect great apes in their native habitats (2000), halt interstate transport of fighting animals (2002), halt commerce in big cats for the pet trade (2003), require government agencies to include pets in disaster planning (2006), make interstate transport of fighting animals a felony (2007), ban the import of puppy mill dogs from abroad (2008), mandate accurate labeling of fur garments (2010), outlaw cruel "animal crush" videos (2010), and elevate protection for sharks from the practice of finning (2011). Pacelle has testified before U.S. House and Senate committees on animal protection issues, including farm animal welfare, "canned hunting", funding for the Animal Welfare Act and other programs, trophy hunting of threatened and endangered species, cockfighting and dogfighting, puppy mills, the exotic pet trade, bear baiting, and chronic wasting disease. Under his leadership, The HSUS has helped to pass more than 500 state statutes during the same period. In addition, he has successfully advocated for a number of amendments to end federal subsidies for programs that harm animals, including one involving the mink industry.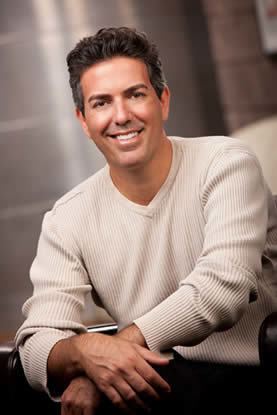 Pacelle has been associated with 26 successful statewide ballot measure initiatives to protect animals, including measures to prohibit cockfighting, prohibit mourning dove hunting, restrict steel traps and certain poisons, and ban inhumane factory farming methods. He has also been instrumental in the passage of numerous state laws dealing with animal protection. In addition, he has been vocal in criticizing individuals and groups who resort to intimidation, vandalism, or violence in pursuit of animal protection goals.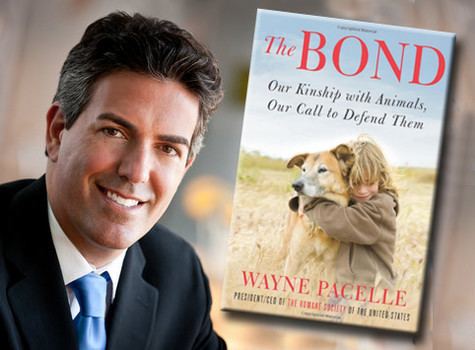 Under Pacelle's direction, the HSUS has secured the adoption of "cage-free" egg-purchasing policies by several hundred universities and corporations; the phase-out of gestation crates by key pork producers nationwide; the exposure of an international trophy hunting scam; successful congressional votes and litigation to end horse slaughter; and an agreement from the United States Department of Agriculture to begin enforcement of federal laws concerning the transportation of farm animals. In addition, the HSUS's campaign to stop the killing of seal pups in Canada secured pledges to boycott Canadian seafood from more than 1,000 restaurants and grocery stores and 300,000 individuals.
Animal cruelty
In early 2008, the HSUS's investigation of cruelty to animals at the Hallmark/Westland Meat Packing Company sparked the largest beef recall in American history and congressional calls for reform of the slaughterhouse inspection system. In late February, 2008, Pacelle testified on the downer cow issue before a subcommittee of the Senate Agriculture Committee on a panel with USDA Secretary Edward Schafer.
Successes
Two November 2006 ballot initiatives conducted with HSUS's support outlawed dove hunting in Michigan and abusive farming practices in Arizona. In January, 2007, several months after passage of the Arizona ballot measure, Smithfield Foods, the largest pork producer in the world, announced that it would phase out the use of gestation crates that immobilize pregnant sows through confinement. During the same month, Maple Leaf Foods, Canada's largest pork producer, did the same. The Strauss Veal company, whose CEO commented that veal crates were "inhumane and archaic" also followed suit.
Agreement with United Egg Producers
In 2011, Pacelle and Chad Gregory of the United Egg Producers (UEP) agreed to work together in support of federal hen welfare legislation. This agreement expired in 2013 after the bill supported by the UEP and The HSUS failed to pass.
Agreement with Sea World
In March 2016, Pacelle and SeaWorld CEO Joel Manby forged an agreement to cooperate on several issues of mutual concern, and SeaWorld agreed to phase out its use of orca whales in performance, to end breeding of captive orcas, and to implement reforms including the introduction of humanely raised products to menus at SeaWorld's theme parks.
Humane Society Legislative Fund
Pacelle is a cofounder of the Humane Society Legislative Fund (HSLF), a 501(c)(4) social welfare organization that lobbies for animal welfare legislation and works to elect humane-minded candidates to public office. He also cofounded Humane USA, a strictly nonpartisan political action committee (PAC) that supports candidates of any political party based on their support for animal protection. These two organizations have helped to defeat hostile anti-animal lawmakers in Congress, including Rep. Chris John of Louisiana (2004), Rep. Richard Pombo of California (2006), and Senator Conrad Burns of Montana (2006).
Corporate combinations
The HSUS has experienced major growth since 2004, primarily as a result of corporate combinations Pacelle forged with The Fund for Animals in 2005 and the Doris Day Animal League in 2006. During the first 30 months of Pacelle's tenure, overall revenues and expenditures grew by more than 50 percent. HSUS's annual budget for 2006 was $103 million. The organization has nearly 10 million members and constituents.
Criticism
HSUS has faced criticism from various groups during Pacelle's tenure, including the Center for Consumer Freedom, which receives money from the food industry, and Protect the Harvest, which is funded by oilman Forrest Lucas.
Food and agriculture industries
The Center for Consumer Freedom has criticized Pacelle for holding extreme animal-rights views, arguing, "When Wayne Pacelle took over, it ceased being an animal welfare group and suddenly became an animal rights group."
Under Pacelle, HSUS has created state agriculture advisories councils. Members of the agriculture councils have criticized the direction of HSUS, arguing that the agriculture councils' influence has waned while more radical elements of HSUS have gained influence. One Nebraska rancher and spokesman for the agriculture councils claimed that Pacelle allowed HSUS to become a "good ol' boys vegan club."
No Kill
Nathan Winograd, a leader of the no-kill movement seeking to end most euthanasia in animal shelters, has been a critic of Pacelle, saying, "We have learned what we can expect under Mr. Pacelle's tenure. Platitudes, cliches, rhetoric, pretty words. But we cannot expect solutions."
Personal life
Wayne Pacelle is married to TV journalist Lisa Fletcher.
Recognition
Pacelle has been the subject of profiles by the New York Times Magazine (2008), the Los Angeles Times (2008), The New York Times (2007), The Wall Street Journal (2006), The Washington Post (2004), Newsweek (2007), and other major publications. In 2014, he was named one of the Non-Profit Times' "Power and Influence Top 50." The citation read, "He has played a role in the passage of more than two-dozen federal statutes and 26 successful statewide ballot initiatives, which is why he is a punching bag for puppy mills and pseudo-PR firms that profit from animal cruelty."
For his management of HSUS's response to Hurricane Katrina, The NonProfit Times named Pacelle "Executive of the Year" (2005). In 2008, Pacelle also received a Special Achievement Award for Humanitarian Service from the National Italian American Foundation. The same year, Supermarket News named Pacelle one of its "Power 50", citing his leadership on farm animal welfare issues. Wayne Pacelle is a member of the CuriosityStream Advisory Board.
Books
The Humane Economy
Published in April 2016, Pacelle's book The Humane Economy: How Innovators and Enlightened Consumers are Transforming the Lives of Animals argues that every business involving animal use is susceptible to disruption and that there are new opportunities to displace or modify animal use while creating wealth and enhancing animal welfare. Jack Welch called it "a critically important read for anyone who cares about business success or animals -- or, like so many of us, both."
Pacelle, Wayne. The Humane Economy:How Innovators and Enlightened Consumers are Transforming the Lives of Animals. New York City: William Morrow. ISBN 978-0-06-238964-0. Lay summary (2016-05-12). In The Humane Economy he describes how "capitalism at its best" is a force against animal suffering, "applying human creativity to answer the demands of a morally informed market."

The book was on the New York Times, Washington Post, and Los Angeles Times best-seller lists.
The Bond
Published in April 2011, Pacelle's book The Bond: Our Kinship with Animals, Our Call to Defend Them is an exploration of mankind's bond with animals, and a call to respond to the needs of at-risk animals. Jane Goodall says of this book, "If the animals knew about this book, they would, without doubt, confer on Wayne Pacelle, their highest honor." The book debuted at #11 on The New York Times, #8 on the Los Angeles Times, and #8 on The Washington Post best-seller lists.
Pacelle, Wayne (2011-04-01). The Bond: Our Kinship with Animals, Our Call to Defend Them. New York City: William Morrow. ISBN 978-0-06-196978-2. Retrieved

2011-04-11

. Lay summary (2011-04-08). As harsh as nature is for animals, cruelty comes only from human hands. We are the creature of conscience, aware of the wrongs we do and fully capable of making things right. Our best instincts will always tend in that direction, because a bond with animals is built into every one of us.
In addition to The Humane Economy and The Bond, Pacelle has contributed to the following books:
Haas, Robert B. (2008-09-30) [First published 2002]. African Critters. Washington, D.C.: National Geographic Society. ISBN 978-1-4263-0317-3. Retrieved

2011-03-31

. Lay summary.

Foreword by Wayne Pacelle.
Hatkoff, Amy (2009-04-01). The Inner World of Farm Animals: Their Amazing Social, Emotional, and Intellectual Capacities. New York City: Stewart, Tabori & Chang. ISBN 978-1-58479-748-7. Lay summary.

Introduction by Jane Goodall; Afterword by Wayne Pacelle.
Kopelman, Jay (2010-02-16) [First published 2008-07-17]. From Baghdad to America: Life Lessons from a Dog Named Lava. New York City: Skyhorse Publishing. ISBN 978-1-60239-743-9. Retrieved

2011-03-31

. Lay summary. [T]his is truly a narrative of introspection, personal adjustment, and love. It centers on Jay, but critical to the story is his wife, his two children, Lava, his fellow service members, and his Marine Corps.

(From the Foreword by Wayne Pacelle.)
Marshall, Julie Hoffman (2006-05-15). Making Burros Fly: Cleveland Amory, Animal Rescue Pioneer. Boulder, Colorado: Johnson Books. ISBN 978-1-55566-346-9. Lay summary.

A book about Cleveland Amory. Foreword by Wayne Pacelle.
Articles
Pacelle, Wayne (2015-06-16). "The Long Road to Animal Welfare: How Activism Works in Practice". Foreign Affairs. Retrieved

2016-06-09

. The task of securing across-the-board gains for animals has its own special complexities. The cause is ultimately about setting standards for how billions of people interact with tens of billions of animals, including members of thousands of species used in several major sectors of the economy. This will inevitably be a vast, ongoing, multifaceted project. The challenge, therefore, is figuring out how to devise and advocate for plausibly acceptable reforms in the short and medium terms, while linking those to a broader strategy for triggering a revolution in moral consciousness over the long term.
References
Wayne Pacelle Wikipedia
(Text) CC BY-SA