Wayne Larry Niederhauser (born October 1, 1959) is an American politician and Certified Public Accountant from Utah. A Republican, he is a member of the Utah State Senate, representing the state's 9th senate district in Salt Lake County including the cities of Sandy and Draper. He currently serves as the Utah Senate President.
Contents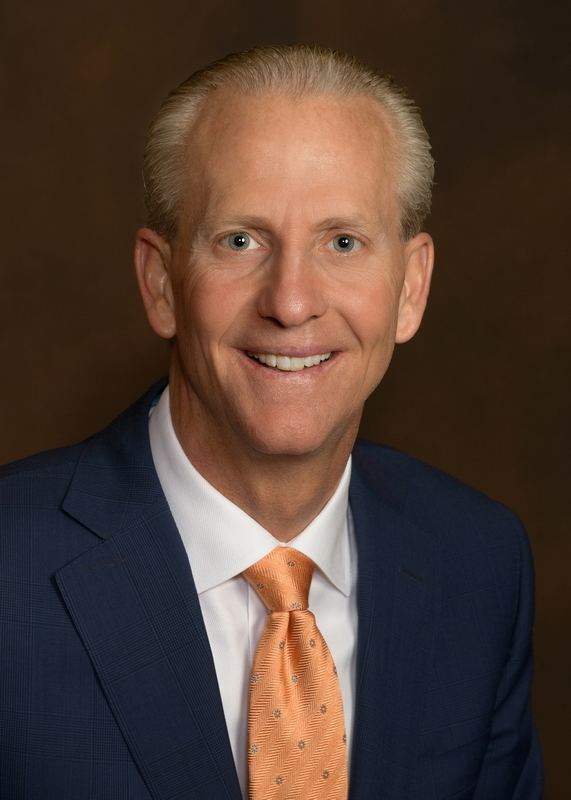 Early life, education, and career
Niederhauser has bachelor's and master's degrees in accounting from the Jon M. Huntsman School of Business at Utah State University. Niederhauser and his wife Melissa met at Utah State University. They have five children, Christian (Lisa), Sarah, Molly, Ethan, and Emma. Niederhauser is a Certified Public Accountant, small business owner, real estate developer, and has worked as an Adjunct Professor at Westminster College. Niederhauser is also an owner of CW Management Corporation, a real estate development company located in West Jordan.
Niederhauser is a member of the American Legislative Exchange Council (ALEC), serving as Utah state leader. He is also affiliated with the Home Builders Association and Organized Fundraising Events for Boys and Girls Club, Primary Children's Hospital, and Make-A-Wish Foundation.
Accomplishments and associations
2009 ALEC Legislator of the Year
2008 CSG Toll Fellow
Envision Utah Board Member
Salt Lake Convention and Visitors Bureau board member
2004 Governor's Quality Growth Award of Merit for Planning and Design
Shakespeare Festival Board
Political career
In addition to his service in the Utah Senate, Niederhauser is a board member for Envision Utah, the Sports Commission, the Visit Salt Lake Board (local CVB), and the Shakespearean Festival Board. In November 2012 he was elected Senate President. In 2016 Niederhauser served on the following committees:
Executive Appropriations Committee
Executive Offices and Criminal Justice Appropriations Subcommittee
Public Education Appropriations Subcommittee
Senate Education Committee
Senate Revenue and Taxation Committee
Legislative Management Committee
Media appearances
Niederhauser was featured in the news during the 2014 Session for some controversial Tweets. Two Utah lawmakers, including Senate President Wayne Niederhauser and Rep. Jake Anderegg, had a Twitter exchange about changing genders that drew quick outrage on social media. Rep. Anderegg, posted Monday morning on Twitter that the private House men's restroom was occupied, and he was "strongly considering a gender identifying change to use the open women's." That drew a response from Niederhauser's account, teasing Anderegg for agreeing to co-sponsor a bill banning discrimination against gay, lesbian, bisexual and transgender Utahns by tweeting back "now switching your gender identity? Just can't keep up with you! You're a new man. Er … woman." Although Niederhauser later stated that the tweet actually came from an intern and not himself, the exchange drew instant outrage from other Twitter users, who scolded both lawmakers for making light of serious issue that has been at the forefront this legislative session.
References
Wayne L. Niederhauser Wikipedia
(Text) CC BY-SA