Wasel Choi (born August 9, 1979) is an artist, a world traveler, a knowledge seeker, and an observer from San Francisco, California. In 2002 Wasel graduated from University of Glamorgan in South Wales with professional studies in management methods applied to financial planning and optimization.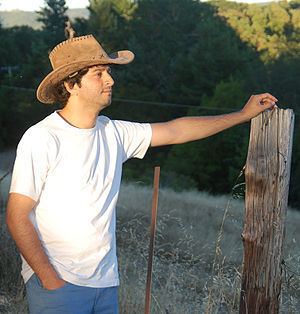 Wasel's interest in nature studies and ethnography have influenced the creation of his artworks. He creates drawings and paintings from his subconscious world. Wasel use the term Lines to identify his drawings.
Since 2007 Wasel's artworks have been exhibited internationally through EXPO 2010 in Shanghai, WOMAD, Smalt Art 2009 at Vítkovice in the Czech Republic, the French Art Festival 2008, Art Paris 2007, and including the solo exhibition titled Constructivism. Wasel has been traveling to different parts of the world, living in different cultures, creating artworks, and documenting ethnographical studies during his expeditions in Singapore, China, Malaysia, Czech Republic, Germany, Bahrain, United States, Turkey, and Kenya. He gave lectures and workshops through New York University, the Dresden Academy of Fine Arts and the Tegla Loroupe Peace Foundation.
Wasel's body of work includes three Art Cars: a Nissan Murano, painting a Ferrari Formula One racer and a 1959 Chevrolet Impala where Wasel received a call of congratulations from Jeff Koons. Two paintings by Wasel are displayed on the 84th floor of the tallest tower on Earth, Burj Khalifa, and five large scale installation paintings for each lobby of the new residential towers built by CapitaLand from Singapore.
After fulfilling his aspiration to live in Singapore and Malaysia from 2009 until 2013, Wasel continued his path to the United States to settle in his wife's hometown in California.