Warwick Murray, PhD, FNZGS, (born 1972) is a New Zealand academic, educationalist and musician. Born in Edgbaston, Birmingham and raised in Hereford, England, he graduated from the University of Birmingham in 1993, where he also gained a PhD 1997. He has held academic posts at the University of the South Pacific, and Brunel University (UK) and held visiting fellowships at the University of Oxford, Pontificia Universidad Catolica de Chile and Universidad de Chile. He was appointed professor of human geography and development studies in 2010 at Victoria University of Wellington, New Zealand, which he joined in 2001.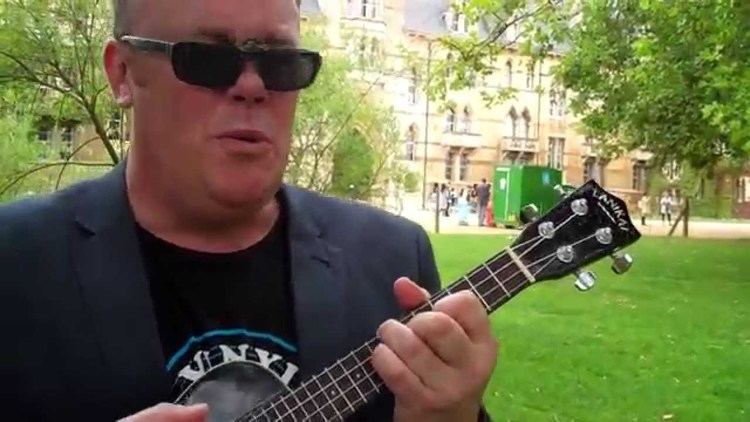 He has won awards for his teaching, including in 2006, a New Zealand National Tertiary Teaching Award for Sustained Excellence, and in 2007 the New Zealand Geographical Society (NZGS) President's Award for Teaching Excellence. He was awarded the NZGS President's Award for Excellence in Graduate Supervision in 2015 in recognition of supervision of research on Latin America.
As a researcher he has published over 100 books, articles, or chapters in the fields of development, rural, and economic geography, focusing especially on Chile and Latin America, as well as the Pacific Islands, the Asia Pacific and New Zealand. He is a commentator on national television and radio on Latin American affairs, and is the author of the textbook Geographies of Globalization, now in its second edition co-authored with Professor John Overton. From 2002 to 2010, he was the editor-in-chief of the scholarly journal Asia Pacific Viewpoint. In 2007 he founded the Victoria Institute for Links with Latin America and has also served as Co-President of the Association of Iberian and Latin American Studies of Australasia.
He is also known for singing and playing original songs in class about academic material, including, "I can't believe it's not on Wikipedia", and is an active musician, singing and playing guitar, ukulele, banjo and blues harmonica across New Zealand and internationally. The Strait Shooters, for whom Murray plays guitar, harmonica and sings, scored a New Zealand Albums Top 20 hit with their debut 'That's All We Have Time For' in March 2017. A four-part show The Singing Geographer aired on National Radio New Zealand in 2012/13.