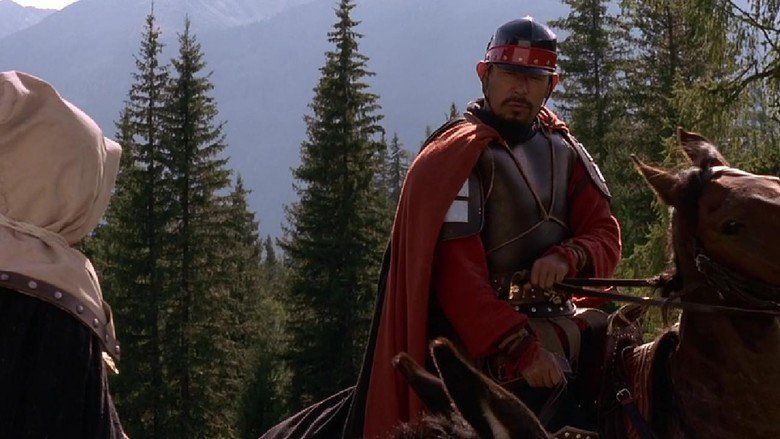 The film is set in western China in 700AD during the Tang Dynasty, and revolves around two protagonists, the first of whom is Lieutenant Li of the Chinese army. Li's refusal to kill Göktürk women and child prisoners is classed as a mutiny, leading him to be expelled from the army and to become a fugitive, traveling through the Gobi Desert. Years later, he is saved by the survivors of a caravan which carries a powerful, mystical relic accompanied by a Buddhist monk. Li protects the caravan from Göktürks as well as the overlord of the region, Master An, who is hired by the Göktürk Khan to seize the relic.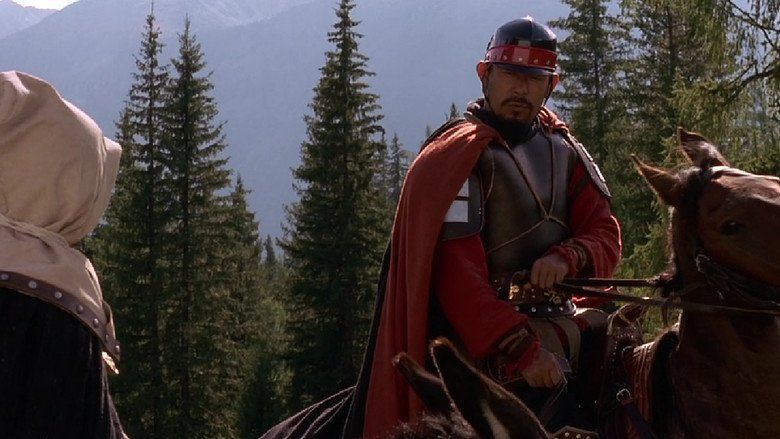 The second protagonist, a Japanese emissary, Lai Xi, is ordered by the emperor of China to kill the fugitive, Li. In a twist of fate, Lai Xi discovers that the caravan is on a mission and helps Li to defend it, to ensure that it arrives at the capital safely. They promise to fight each other only after their duty is done, although that battle never comes to pass.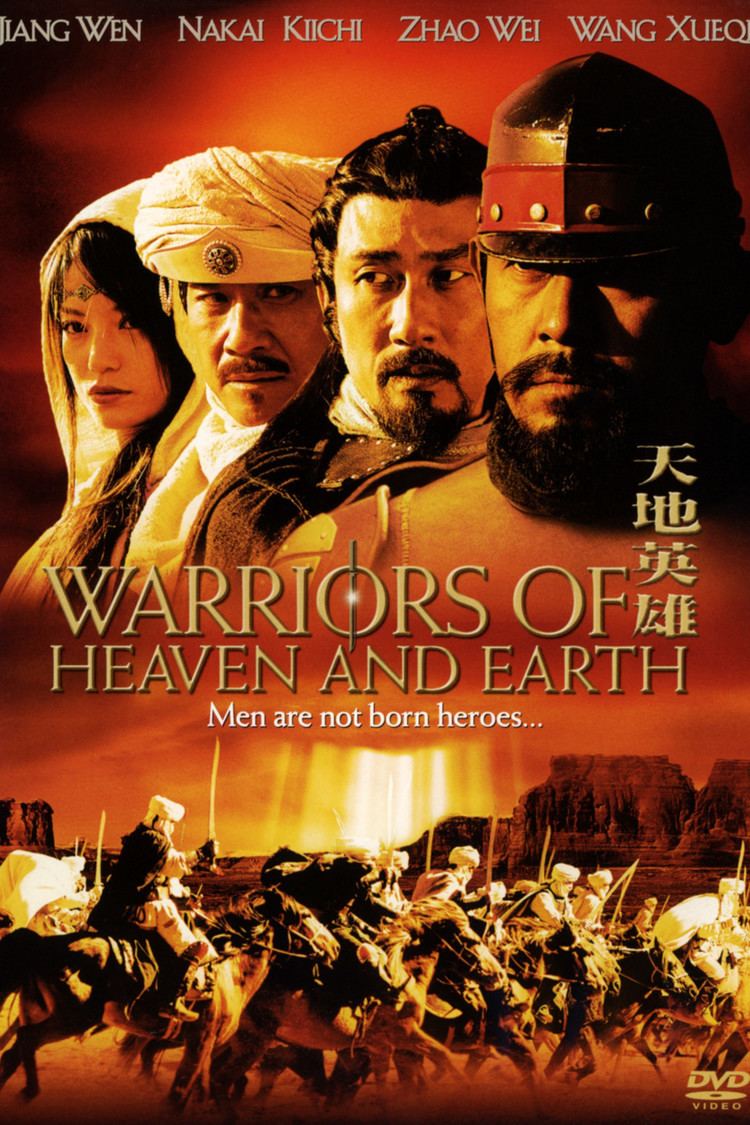 Jiang Wen as Lieutenant Li
Kiichi Nakai as Emissary Lai Xi
Wang Xueqi as Master An
Zhao Wei as Wen Zhu
Hasi Bagen as Cao Jian, One Eye Eagle
He Tao as Ma Gun
Lau Lei-nin as Wu Lao Er
Wang Deshun as Old Diehard
Li Haibin as Zao Zimo
Yeerjiang Mahepushen as Master An's servant
Hou Fugao as guard
Zhou Yun as Monk Jue Hui
Lee Wai as Di Hu / Salamander
Do Yuk-ming as rider
Wang Handong as rider
Yang Haiquan as Baldy
Tuerxunjiang Zunong as innkeeper
Wong Hiu as emperor
Sang Baozhong as General Wen
Gao Qiang
Sun Yingjie
Liu Mingzhe
Liu Qingwei
Hao Youyue
Guo Zhengjian
Chen Xiongwei
Qi Kejian
Chan Laap-san
Xie Ze
Feiluola
Sailike
Azili
Hanati
Zumureti
Ayiguli
Gulizha
Maierhaba
Mikereyi
Qing Gele
Kunakebayi
Julaiti
Li Guohai
Gao Quanjun
Sang Zongzhong
Awards and nominations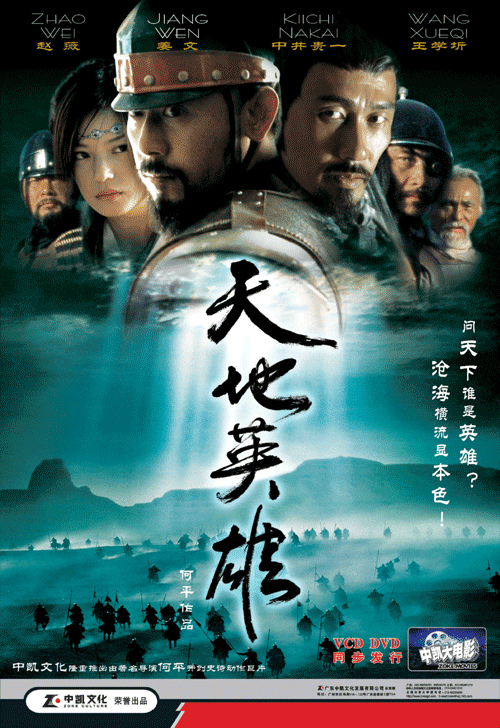 11th Beijing Student Film Festival
Won: Best Visual Effect
Won: Favorite Actress (Zhao Wei)
Won: Favorite Actor (Jiang Wen)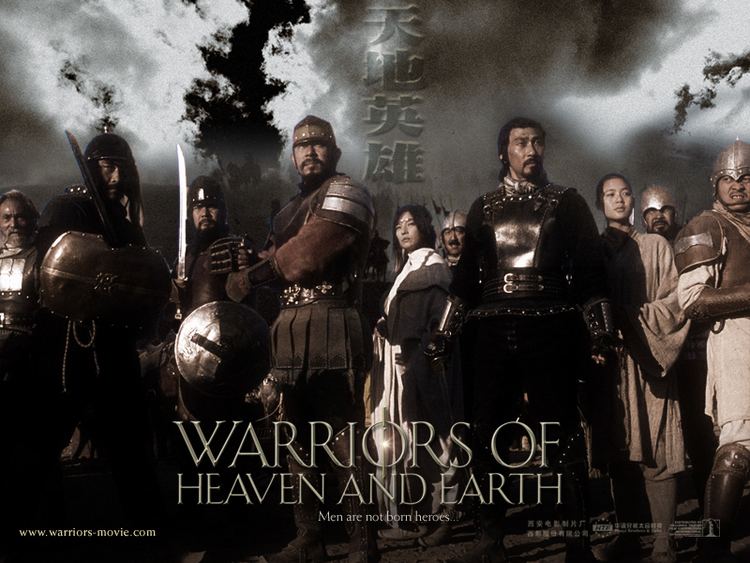 27th Hundred Flowers Awards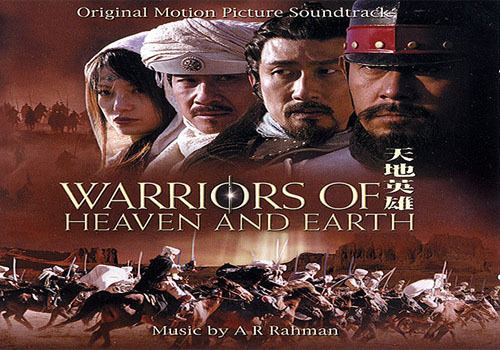 Nominated: Best Film
Nominated: Best Actress (Zhao Wei)
Nominated: Best Actor (Jiang Wen)
Nominated: Best Actor (Wang Xueqi)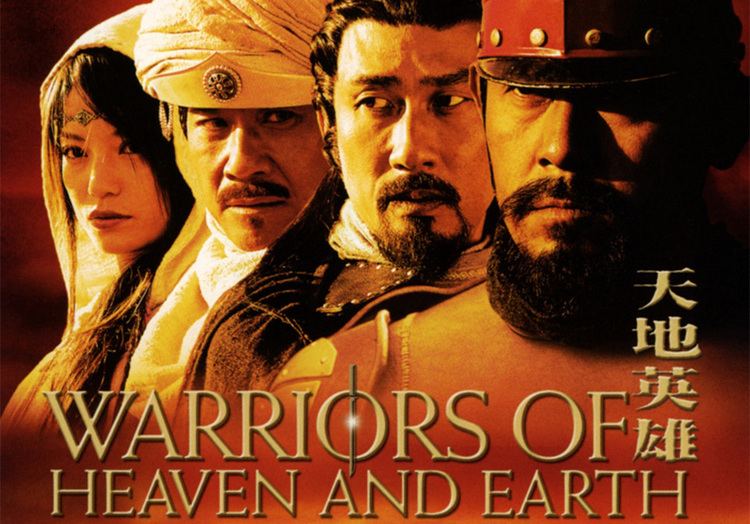 24th Golden Rooster Awards
Nominated: Best Supporting Actor (Wang Xueqi)
The original score was composed by Indian composer A. R. Rahman. Warriors of Heaven and Earth: Original Motion Picture Soundtrack was released on CD featuring 14 tracks, which include excerpts from the score and 1 theme song, "Warriors in Peace", sung by Taiwanese singer Jolin Tsai. Following the film's release, the score and soundtrack were released in one album separately, under the title Between Heaven and Earth. The album also include the theme song, "Warriors in Peace", in two languages, which are the Hindi version by Sadhana Sargam and English version by Sunitha Sarathy.
Rahman signed the project after the head of Sony Classical Music suggested he do project for them in the Western Classical mode. While signing the project, Rahman was working with violinist Joshua Bell on compositions based on poems by the Persian poet Rumi. This project was later cancelled. Originally the music was supposed to be recorded in Beijing. But because of SARS, Rahman moved to Prague to record the score.
Rahman has mixed Chinese, Turkish and Indian sounds as the film is about the Silk Route. He says that he wanted to give the Chinese something they had not heard before, while retaining that international flavour. The score is completely acoustic with symphonic pieces and relatively little electronic sounds have been used. Performers of the score include The Czech Film Orchestra and Chinese soloists in Hong Kong. Other instruments, including the erhu, flute, duduk, dizi, taiko drums are featured.
Track listing