Religion

Catholic




Education

Texas A&M University




Name

Warren Barhorst




Children

3




Spouse(s)

Lisa Barhorst







Full Name

Warren Edward Barhorst




Born

April 6, 1965 (age 50) (

1965-04-06

)

Houston, Texas, U.S.A.




Occupation

Chairman and CEO of Iscential. Managing Partner of Renovo Partners, LLC Board Member of the Texas Association of Business, 12THMKOT Foundation, and The Texas A&M 12th Man Athletic Ambassadors Council




Books

Game Plan: The Definitive Playbook for Starting Or Growing Your Business
10 3 14 how to create a winning work environment best brightest warren barhorst
Warren Edward Barhorst (born April 6, 1965) is the founder and chief executive officer of the Iscential (www.iscential.com), based in Houston, Texas. He is also a former member of the 12th Man Kickoff Team at Texas A&M University, his alma mater.
Contents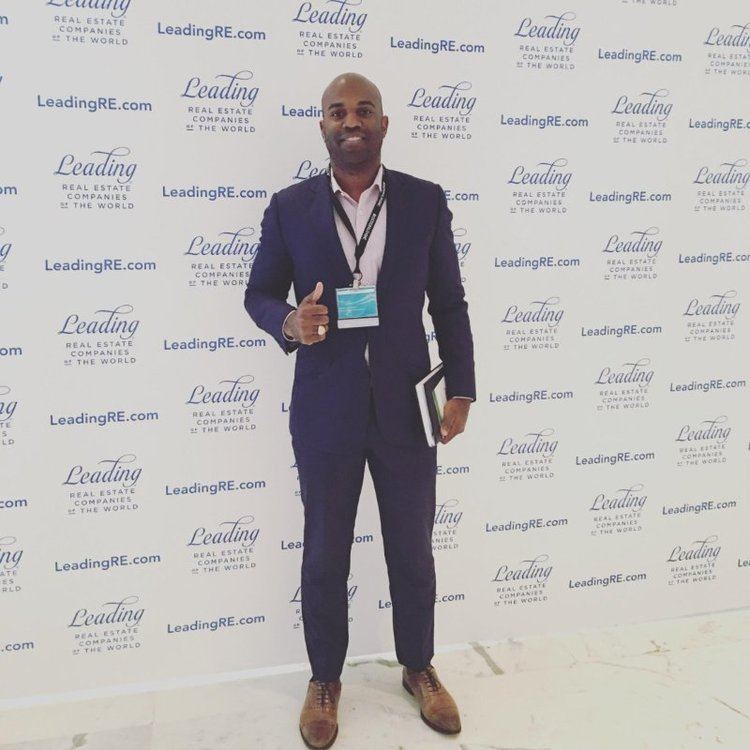 Personal life and education
Barhorst was born in Dayton, Ohio, the son of Donald Charles Barhrost and Anna Marie (née Lipps) Barhorst. At the age of seven, he moved to Jersey Village, a northern suburb of Houston, Texas, where he presently lives with his wife and children. He married Lisa Rae (née Highsmith) Barhorst on March 14, 1987 and they have three children, Spencer Wayne Barhorst (born October 4, 1987), Ashley Nicole Barhorst (born June 10, 1990), and Shelby Loren Barhorst (born September 17, 1996). Barhorst attended Stephen F. Austin University in Nacogdoches, Texas, from August 1983 until December 1986 when he transferred to Texas A&M where he went on to earn a Bachelor of Science degree in Industrial Distribution in December 1988. During his time at A&M, Barhorst was a member of the storied 12th Man Kickoff Team. The team was created in the 1980s by the school's football coach at the time, Jackie Sherrill.
The squad was composed of non-athletic scholarship students who tried out for the team instead of players who were recruited. In addition to the 12th Man Kickoff Team's popularity with the student body, Barhorst managed to carve out a name for himself, pulling a stunt that cemented his name in Aggie lore. In 1985, members of the 12th Man Kickoff Team began carrying and waving towels to stir up support with A&M students in the stands, a move quickly copied by Aggie students. In the 1988 Cotton Bowl game against Notre Dame, Barhorst tackled Tim Brown, Heisman Trophy winner and, at the time, future NFL star. Following the play, Barhorst grabbed Brown's towel and began waving it over his head in excitement. This display enraged Brown, who then tackled Barhorst and earned himself a 15-yard penalty for unsportsmanlike conduct. Barhorst would later in the game tackle Brown again and repeat the towel-waving incident; Brown again tackled Barhorst and earned a second unsportsmanlike conduct penalty, plus this time was also ejected from the game.
The tradition of students waving white towels stands to this day.
Career
Upon completing college, Barhorst went to work for Mannesmann Demag from January 1989 until August 1993. After growing frustrated with the corporate world, he quit his job and began selling Nationwide insurance. Soon after making his career change, Barhorst started his own insurance company, the Barhorst Insurance Group (BIG), in September 1993. The first office opened in November 1993 in Jersey Village. Barhorst rebranded the company to Iscential in January 2012.
Since its inception, Iscential has grown from one office to 24 across Texas with 100 associates and more than $70 million in sales in 2012. Barhorst has plans to continue his company's expansion with his BIG Billion plan, which sets a goal of 500 offices and $1 billion in sales by 2020. He is already making strides to reach that goal, securing funding to open 12 new locations in 2009. Barhorst is also a published author. In late 2008 he released "Game Plan... The Definitive Playbook for Starting or Growing Your Business". Forbes business magazine editor-in-chief Steve Forbes, who reviewed the book, had nothing but praise for the work. He said the book had "energy, stick-to-it-iveness, focus and a sense of strategy and attention to tactics." Barhorst is currently working on a follow-up to this book.
Awards and recognition
Since its 1993 inception, Iscential, (formerly known as the Barhorst Insurance Group, or BIG) has earned many accolades. Iscential was named to the Aggie 100 list in 2005, 2006 and 2008; ranked No. 3,359 as part of the 2008 Inc. Magazine 5000, a list of the country's fastest growing companies; and was named the 52nd fastest growing company in Houston by the Houston Business Journal [1] in 2008, as well. In 2009 Iscential climbed to 29th on the fastest growing company in Houston rankings by the Houston Business Journal. Iscential also moved up to be ranked No. 2,237 on Inc. Magazine's list of the country's fastest growing companies (BIG has been included on the list from 2008–2011). A tribute to its commitment to employee satisfaction, Iscential has frequently been listed as one of the Best Places to Work in Texas, Best Places to Work in Houston, and Best & Brightest Places to Work.
Barhorst was named Ernst & Young Entrepreneur of the Year for the Houston Gulf Coast Area for Business Services in 2008. The company has also received several awards from Nationwide. In addition to being the No. 1 Nationwide agency in the country, Iscential has earned the Presidents Conference Award every year since 1998. It was named the Nationwide Flood Insurance Agency of the Year in 2005 and in 2006, and received the National Flood Insurance Special Recognition Award for Flood Education and Marketing in 2008.
In April 2012, Barhorst was featured on the cover of Smart Business Houston magazine with an article on how he transformed a start-up insurance agency into the largest Nationwide agency in the U.S. In February 2013, Barhorst received an "Excellence in Mentoring" award from the University of Houston's Wolff Center for Entrepreneurship.
Professional and personal affiliations
Barhorst donates his time to many business and Texas A&M organizations. From 2011–2012 he served as President of Jackie Sherrill's 12THMKOT Foundation, a non-profit organization created in 2007 to provide scholarships to Texas A&M University students. He currently serves as Vice Chairman of the organization. Barhorst serves as a board member of the Texas Association of Business, the Texas A&M 12th Man Athletic Ambassadors Council, and the Texas A&M Industrial Distribution Degree Industry Advisory Board. Additionally, Barhorst is a frequent guest contributor on KGCP Internet radio program "Bring on Success".
References
Warren Barhorst Wikipedia
(Text) CC BY-SA